Cricket has a long history of being a gentleman's game played exclusively by male players. However, since the turn of the century, cricket has added a new dimension to the gentleman's game. The new version of cricket allows female players to participate and play for their respective national teams. The following is a list of the top ten best female batsmen of all time.
From Belinda Clarke to Fitzpatrick to Mithali Raj; Sarah Taylor to Smriti Mandhana, the world of cricket has seen several brilliant female batsmen.
Women's cricket has seen significant changes as the game has become more professional with each passing decade. Women's cricket differs greatly from men's cricket in that the boundary lines are shorter and the ball is lighter in weight.
Here is the list of the top 10 greatest female batsmen :
10) Ellyse Perry: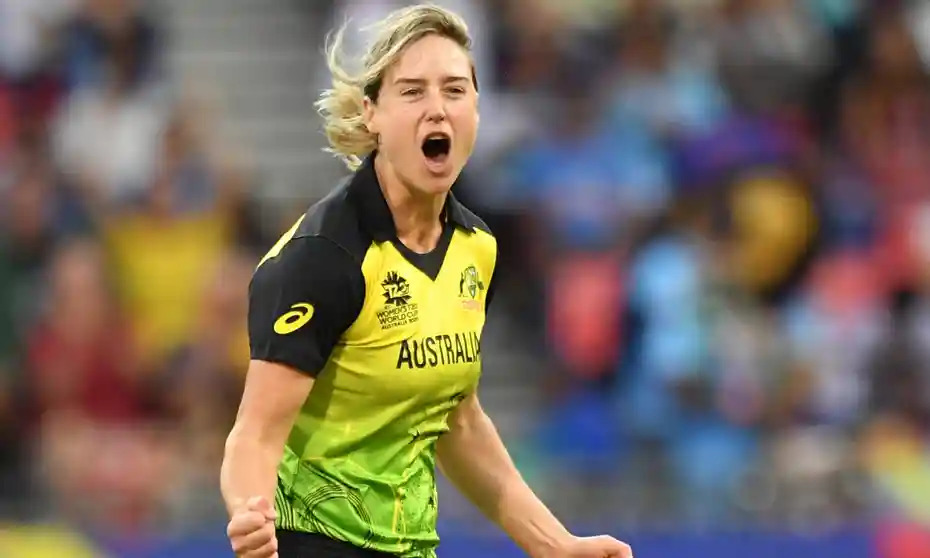 Ellyse Perry is an Australian sportswoman who has played for Australia's international women's team in cricket and association football for her nation. She is the youngest Australian to play international cricket and the first female cricketer to have featured in both the ICC Women's cricket world cup and FIFA World Cups, having made her debut for both the national cricket team and the national soccer squad at the age of 16.
The perfect Athlete:
Perry's excellent cricket career has continued to thrive after becoming a single-sport professional athlete in 2014, and she is now widely regarded as one of the finest female players ever.
It's difficult to select because there are several other outstanding hitters that deserve this slot, but Ellyse Perry will take this spot after receiving numerous awards for her batting efforts while playing for Australia.
Perry's career average in test and ODI cricket was never below than 50, despite having over 5600 international cricket runs.
She demonstrated to everyone that women are not far behind males and that she is deserving of a spot on the list of the top ten best female batsmen of all time.
9) Claire Taylor: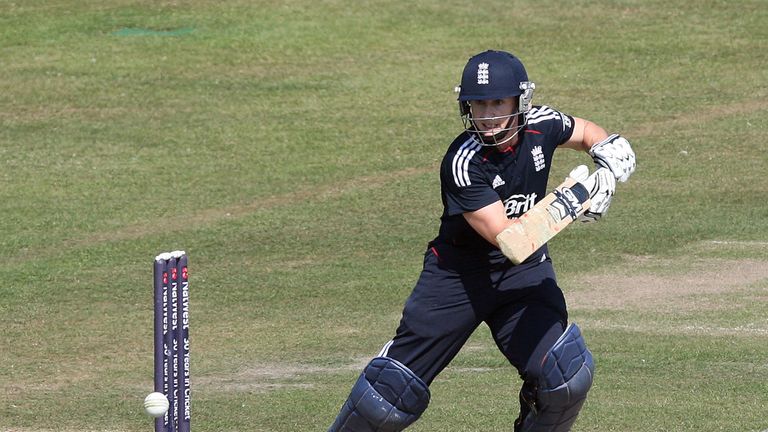 Samantha Claire Taylor is a former cricketer who played more than 150 times for England between 1998 and 2011. Taylor, a top-order batswoman, was the first woman to be elected Wisden Cricketer of the Year.
She and Charlotte Edwards were the mainstays of England's batting during the first decade of the twenty-first century, and she was instrumental in the team's two global victories in 2009.
Power Hitting:
Despite her failures in the World Cup, Taylor continued to progress as a batswoman, scoring 156 not out in an ODI at Lord's Cricket Ground in 2006. Her batting prowess earned her a spot on the ICC Women's Cricketer of the Year shortlist in 2007 and 2008, finally winning it in 2009.
Taylor, who has over 5500 international runs across all forms, was named ICC Women Cricketer of the Year in 2007 and 2008. She deserves to be on our list after receiving so many honors.
8) Stefanie Taylor: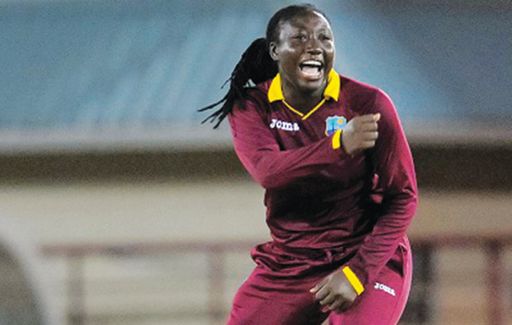 Stafanie Roxann Taylor, born 11 June 1991, is the current captain of the West Indies team. Since her debut in 2008, she has represented them over 250 times. Taylor, a right-handed batsman and off-break bowler, was named the 2011 ICC Women's Cricketer of the Year, being the first West Indian to do so.
Making Records:
She was also the first West Indian woman to score 1,000 runs in one-day internationals. She now represents Jamaica in domestic cricket and has previously represented Auckland, Sydney Thunder, Adelaide Strikers, Western Storm, Southern Vipers, Southern Brave, and Trailblazers.
Without a doubt, she deserves to be on this list after setting several records for the West Indies squad since her debut in 2008.
She was named ICC Cricketer of the Year in 2011. (the first-ever female cricketer from the west to receive this award). Taylor was the first West Indian female cricketer to achieve 1000 runs in one-day internationals.
The current captain of the West Indies women's cricket team has scored over 6000 runs in ODI and T20 international cricket.
Taylor has captured 198 wickets in 195 international appearances, in addition to his batting ability. Her all-around success compelled us to rank her eighth among the top ten best female batsmen of all time.
7) Karen Rolton: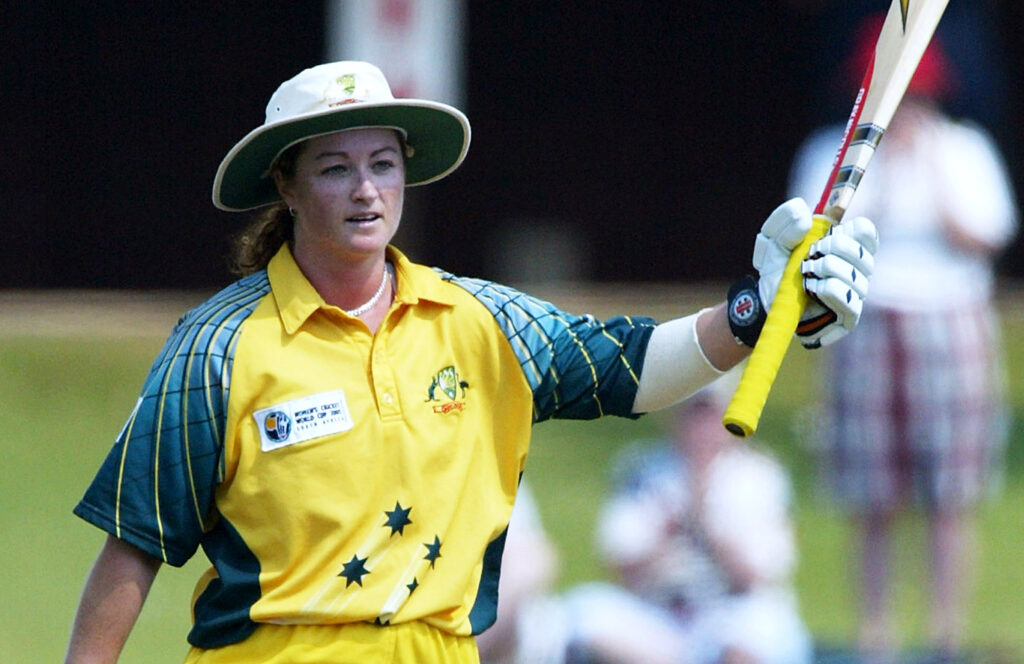 Karen Rolton made her international debut in 1995 and went on to participate in two victorious world championship campaigns. She hit 107 not out in the final of the 2005 Women's Cricket World Cup and was named Player of the Match.
Her various individual honors include being awarded ICC Women Cricketer of the Year in 2006 and four times earning the Belinda Clark Award. New Zealand coach Steve Jenkin once said that the greatest strategy against her was to avoid dismissing Australia's openers so she couldn't bat.
2009 women's cricket world cup:
Rolton took over as captain of the national squad in 2006, succeeding Belinda Clark. She captained Australia at the 2009 Women's Cricket World Cup on home grounds, despite the team's poor performance.
The former Australia captain and the left-handed batter were a member of Australia's two world cup-winning campaigns. Karen Rolton averaged 47 in almost 6000 international runs across all forms during her career.
6) Suzie Bates: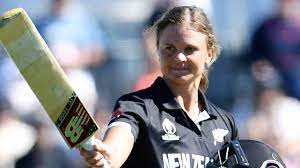 Suzannah Wilson "Suzie" Bates (born September 16, 1987) is the captain of the New Zealand women's cricket team. She was born in Dunedin and currently plays domestic cricket for the Otago Sparks as well as for the White Ferns.
She presently leads the New Zealand Women's Twenty20 cricket squad in both scoring and batting average. She was named ICC Women's One-Day International Cricketer of the Year in 2013. Bates was named ICC Women's ODI and T20I Cricketer of the Year for the second time in 2015.
Becoming one of the best women cricketers of all time:
After the famous Debbie Hockley, she was perhaps one of New Zealand's best female batsmen. She is now New Zealand's best ODI run-scorer, having surpassed Debbie Hockley's record of most runs against Ireland in 2018. Bates also played basketball for New Zealand in the 2008 Summer Olympics.
With almost 7000 international runs for New Zealand in ODIs and T20ls. Bates averages above 40 in ODIs and is the all-time leading run-scorer with 3214 runs, surpassing previous great Charlotte Edwards (2605).
5) Debbie Hockley: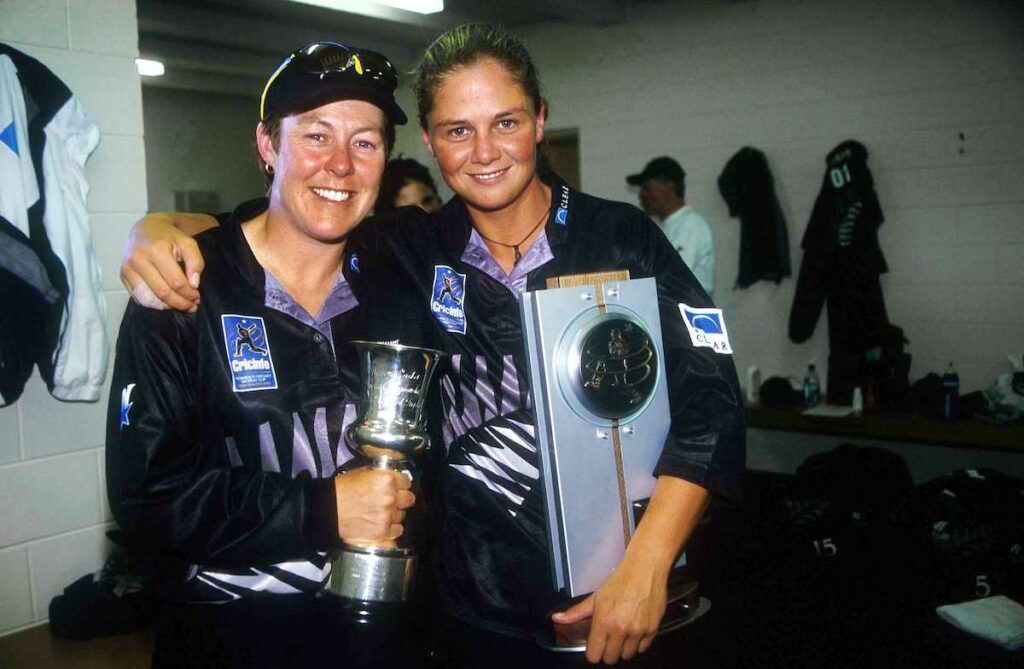 Debbie Hockley was the superstar in New Zealand women's cricket long before Suzie bates.
The unbeatable captain:
New Zealand never lost a test series while she was captain. She holds the record for the greatest number of runs by any woman in world Cup history (1501) as well as the record for appearing in five world cups.
She was the first New Zealand female cricketer to reach 1000 runs in one-day internationals and the first female cricketer to score 4000 runs in one-day internationals and play 100 ODIs.
In her 20 years of international cricket, she has an average of 52 in tests and 41 in ODIs. She is ranked fifth among the top ten greatest female batsmen.
4) Charlotte Edwards: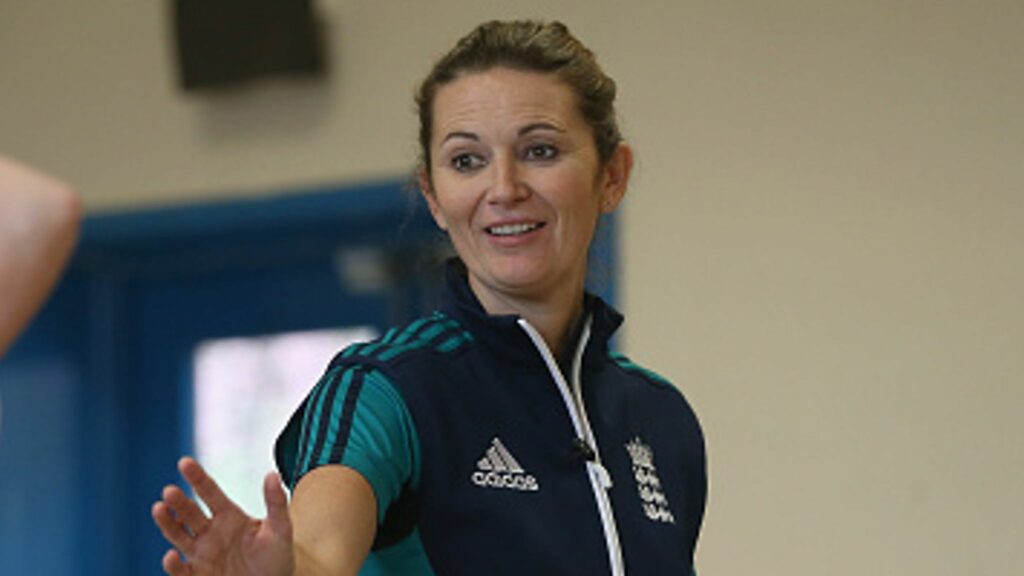 Charlotte Marie Edwards is a former England women's cricket captain and former professional cricketer from England. Edwards, who retired from international cricket in May 2016 and from all cricket in September 2017, made her debut as England's then-youngest cricketer, breaking a global score record before her 18th birthday, one of several firsts in a 20-year international career.
International cricket Career:
Since 2005, she has led England to victorious Ashes series and cricket world cup wins in the one-day and Twenty20 versions of the game.
Charlotte Edwards was the cricketer who revolutionized the image of England women's cricket long before Sarah Taylor. At the age of 17, she was the youngest woman to lead England.
England women's cricket has had tremendous success under the remarkable captaincy of Charlotte Edwards.
She was the first female cricketer to reach 2000 T20l runs, as well as the first to score 2500 T20ls runs. Edwards has almost 9000 international runs, with an average of 44 in tests and 38 in ODIs. In the T20ls, the average is 32.
3) Belinda Clark: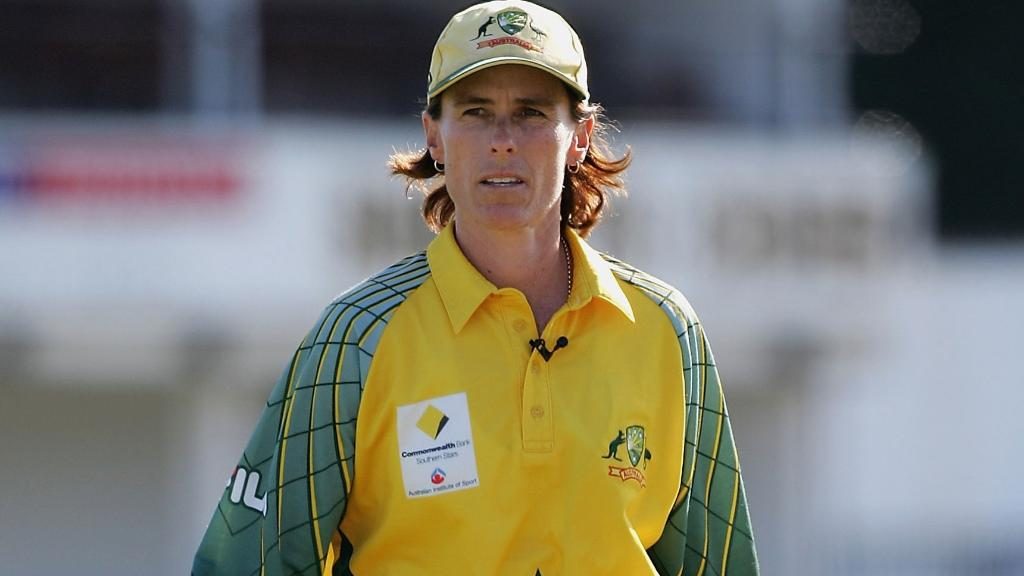 Belinda Jane Clark is a former international cricketer and sports administrator from the Australian women's cricket team. She was a right-handed hitter who captained the national women's team for eleven years and participated in World Cup victories in 1997 and 2005.
Clark is the first player in ODI history to make a double century. She has also scored the most runs (4,844 at an average of 47.49) and led the most matches (101 with an 83 percent victory rate) of any Australian woman.
Achievements:
The Australian woman cricketer has also had outstanding domestic success, winning five championships with New South Wales and two with Victoria while competing in the Women's National Cricket League.
Clark, widely regarded as a game pioneer and one of the best female players of all time, was the first woman elected into the Australian Cricket Hall of Fame and the second into the ICC Cricket Hall of Fame.
Her achievements on the field are probably equaled by her contributions to the game off the field, including attempts to promote the game while serving in different administrative capacities, including as an executive for Cricket Australia and a member of the International Cricket Council's Women's Committee.
Clarke has over 5500 runs in international cricket and averages above 45 in ODIs and Tests. Clarke held the double-hundred record in limited-overs cricket for over two decades and was Australia's greatest run-scorer in ODIs.
With all of her extraordinary achievements, it would be unjust not to position her third on the list of the top ten best women batsmen of all time.
2) Sarah Taylor: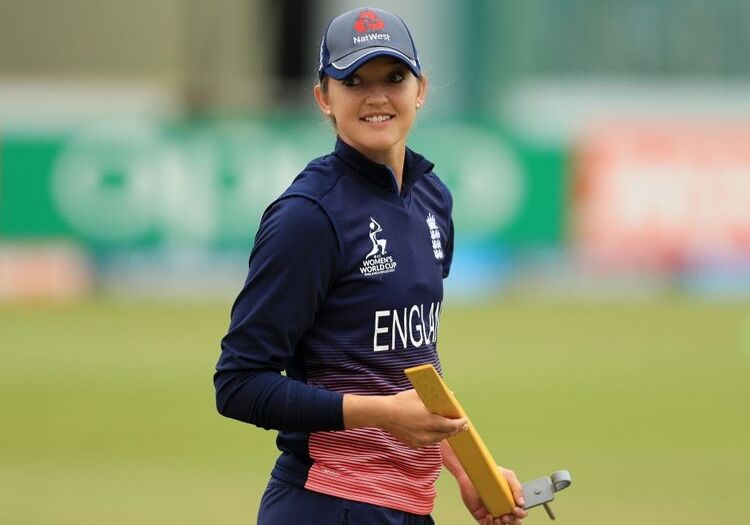 Sarah Jane Taylor, born May 20, 1989, is an English cricketer and coach. She played 10 Tests, 126 One Day Internationals, and 90 Twenty20 Internationals for England between 2006 and 2019, before retiring from international cricket due to anxiety.
Taylor is the fastest cricketer, male or female, to win their maiden international cap in all three forms, doing so in nine days against India in 2006.
She has represented Sussex, Lancashire Thunder, Surrey Stars, Northern Diamonds, Welsh Fire, Wellington, South Australia, and Adelaide Strikers in domestic cricket.
Queen of Women's Cricket:
She is a wicket-keeper-batter recognized for her free-flowing stroke play. She bats first in limited-overs matches and second in Test cricket.
It is without a doubt the finest female wicket-keeper batsman the game of cricket has ever seen. Taylor holds the record for the fastest female batsman to play 1000 ODIs.
Taylor, a professional wicketkeeper, opened the batting for England on several occasions and led them to legendary victory against Australia.
Taylor is one of England's most successful batsmen, having scored over 6000 international runs across all formats.
Taylor was a member of the teams that won the T20 Women's World Cup in 2009 and 2019. She unquestionably deserves to be ranked second among the top ten finest female batters of all time.
1) Mithali Raj: Greatest female batsmen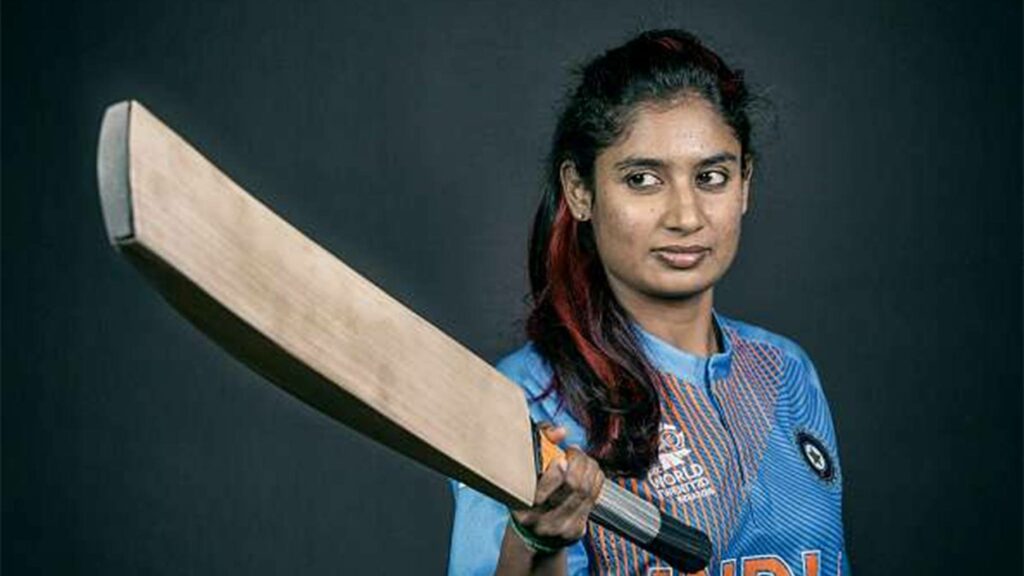 Mithali Dorai Raj, born 3 December 1982, is an Indian cricketer and the Test and One-Day International (ODI) captain of the Indian women's national side. She bats right-handed in the high middle order and bowls right-arm leg breaks sometimes.
Raj is the top run-scorer in women's international cricket and is regarded as one of the finest female cricketers of all time.
The Best Female Cricketer:
She owns multiple international cricket records. She is the only female cricketer to have scored 7,000 runs in Women's One Day Internationals.
She is the only player in ODI history to score seven straight 50s. Raj also holds the record for the most WODI half-centuries.
During the 2018 Women's Twenty20 Asia Cup in June 2018, she became the first player from India (male or female) to score 2000 runs in T20Is, as well as the first woman cricketer to do so.
As captain, she guided the Indian women's side to the finals of the 2005 Women's Cricket World Cup, where they were defeated by Australia. Raj is the only captain in history who has led the side for the majority of ODIs and T20s.
She received the Arjuna Award in 2003, and fans regarded her as one of the greatest female cricketers of all time. She has averaged over 50 in test and one-day cricket, while just 37 in T20ls.
Get more cricket-related News on Sportslibro.com