Cricket is such a well-known and widely played sport that it is the world's second most popular sport. And bowling is an important part of cricket.
Many talented fast bowlers have established their names in cricket history due to their exceptional bowling abilities. Here we will compile a list of the top ten greatest fast bowlers of all time:
10) Waqar Younis: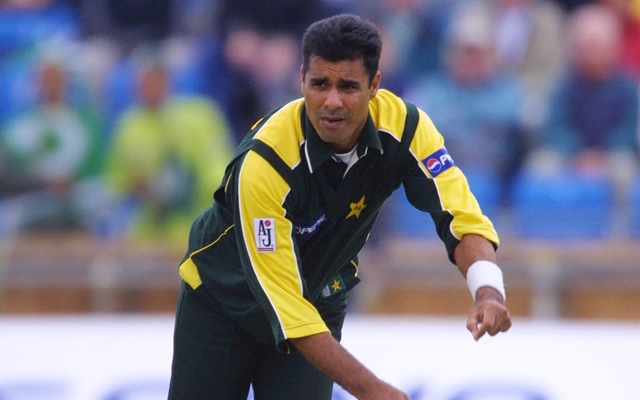 Waqar Younis is a Pakistani cricket coach, commentator, and former Pakistan national cricket team captain.
Waqar Younis, a right-arm fast bowler, is recognized as one of the game's finest bowlers. He is a former Pakistani cricket team head coach. He is also a former Pakistan National Cricket Team bowling coach.
Waqar Younis has the highest strike rate of any bowler with more than 200 test wickets. In both forms, Mr. Younis got nearly 800 international wickets at an average of less than 24.
He holds the record for the most five-wicket hauls in one-day international cricket. He was most likely one of the greatest fast bowlers of all time.
According to cricinfo.com:
"The man who really put the reverse into a swing, Waqar Younis bucked the 1980s trend of pitching fast and short by pitching fast and full. Not an obvious recipe for success until you factor in prodigious late inswing, which was designed to smash into the base of leg stump or the batsman's toes."
9) Dale Steyn: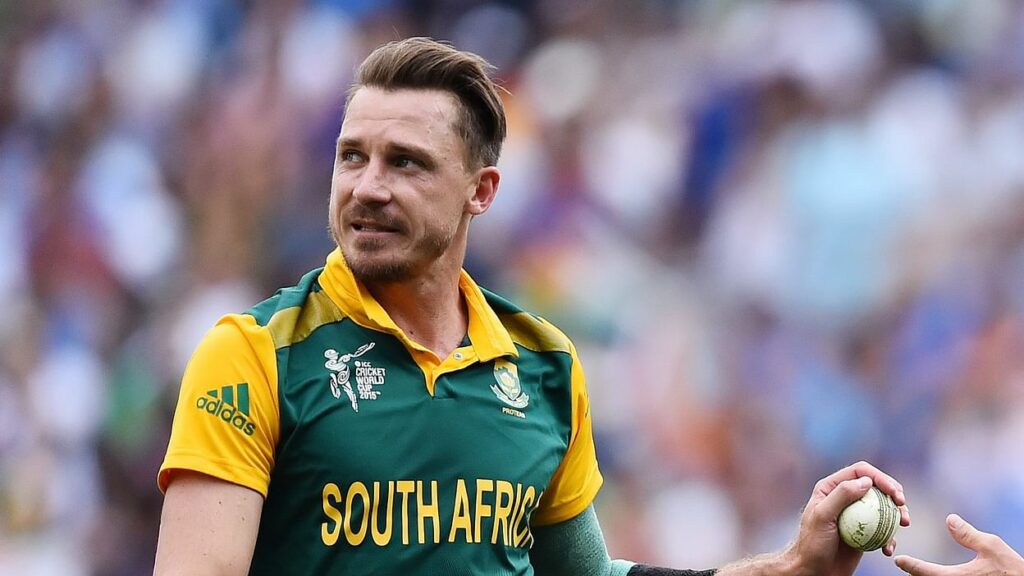 Dale Steyn is a former South African professional cricketer who represented the South African Cricket Team.
He is widely considered to be one of the greatest fast bowlers of all time, as well as the best Test bowler of his generation. During the 2007–08 season, Steyn took 78 wickets at an average of 16.24, earning him the ICC 2008 Test Cricketer of the Year Award.
Modern era Fast bowler:
In 2014's Wisden Cricketers' Almanack, he was named one of the Wisden Cricketers of the Year in 2013, as well as the Wisden Leading Cricketer in the World for 2013. At the end of 2019, he was named one of the Wisden Cricketers of the Decade.
He was also named to the ICC Test Team of the Decade. Dale Steyn, if not for the injuries, he could have been the greatest fast bowling sensation of World cricket history.
Dale Steyn is the only one of the bowlers named today who is currently playing cricket. "Dale Steyn might be just the next nuclear-tipped arrow that South Africa has plucked from their apparently limitless quiver of quality fast bowlers," says Cricinfo.
The problem with opposing batters is that he is much more." He has 439 test wickets in 93 matches and 196 one-day wickets in 125 matches, and he is still going. Perhaps he has reached the pinnacle of his profession after completing his career.
8) Sydney Barnes: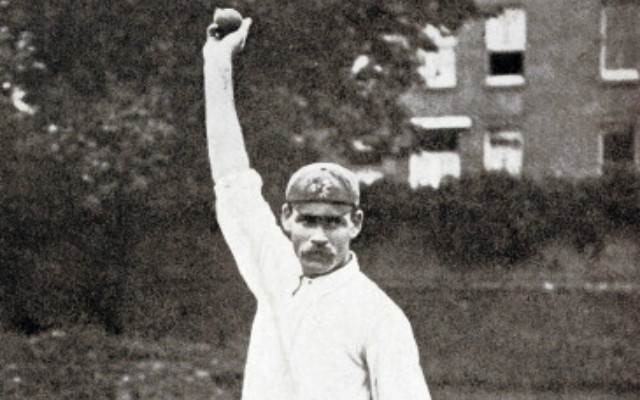 Sydney Barnes (April 19, 1873 – December 26, 1967) was an English professional cricketer and one of the best bowlers of all time. He bowled right-handed and at a medium to fast-medium pace, having the ability to make the ball swing and break from off or leg.
Barnes represented England in 27 Test matches between 1901 and 1914, taking 189 wickets at 16.43, one of the lowest Test bowling averages ever.
He helped England win the Ashes in 1911–12 by taking 34 wickets in the series against Australia. In his final Test series, 1913–14, he set a world record with 49 wickets against South Africa.
Barnes was remarkable in that, despite a long career as a top-class player, he only played in two first-class seasons, briefly representing Warwickshire (1894–1896) and Lancashire (1896–1897). (1899 to 1903).
Instead, for most professional reasons, he favored league and small counties cricket. From 1904 to 1914 and again from 1924 to 1935, he represented his native Staffordshire in the Minor Counties Championship.
From 1915 through 1923, he played entirely for Saltaire Cricket Club in the Bradford League. From 1895 until 1934, he represented a number of clubs in the Bradford, Central Lancashire, Lancashire, and North Staffordshire leagues. He was among the classic dangerous fast bowlers of all time.
7) Fred Trueman: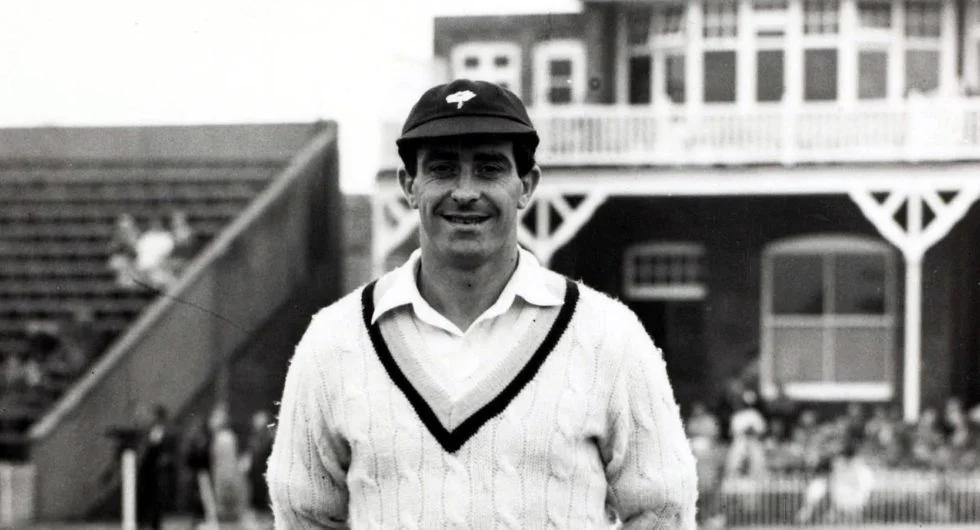 Frederick Sewards Trueman (February 6, 1931 – July 1, 2006) was a Yorkshire County Cricket Club and England cricket team player. He had professional standing and went on to become a well-known author and broadcaster.
Trueman, largely regarded as one of the finest bowlers in cricket history, bowled at a blistering pace and was affectionately known as "Fiery Fred." He was the first bowler in Test history to take 300 wickets.
For many years, he began the England bowling alongside Brian Statham, and they created one of the most famous bowling combinations in Test cricket history.
Trueman was an excellent fielder, particularly at leg slip, as well as a good late-order batsman who scored three first-class hundreds.
He was given his Yorkshire county cap in 1951 and was named "Young Cricketer of the Year" by the Cricket Writers' Club in 1952. In the 1953 edition of Wisden Cricketers' Almanack, he was selected one of the Wisden Cricketers of the Year for his exploits during the 1952 season.
For 13 years, he was the leading wicket-taker. He collected 307 wickets at an average of 21.57. He had his best bowling figures, 8/31, against Australia.
Some of the great bowlers used to admire this fast bowler who was probably the most accurate bowler in the history of the game.
6) Dennis Lille: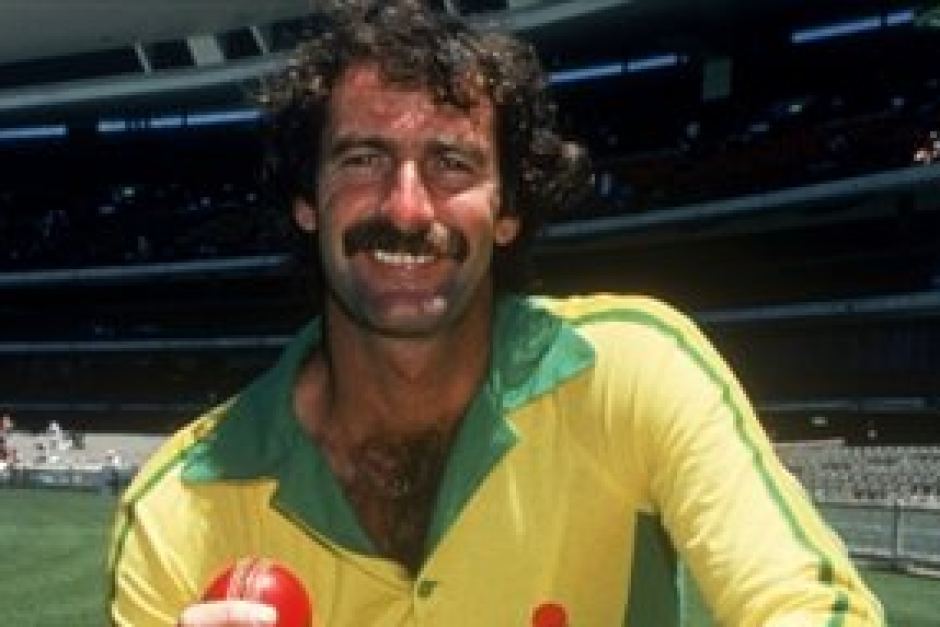 Dennis Keith Lillee, AM, MBE (born July 18, 1949) is a retired Australian cricketer regarded as the "greatest fast bowlers of his generation." Lillee and Jeff Thomson developed a new ball tandem that is regarded as one of the greatest bowling teams of all time.
Lillee was an extraordinarily quick bowler in his early career, but a series of stress fractures in his spine nearly ruined his career. He worked his way back to full health by following a stringent workout regimen, finally returning to international cricket.
By the time he retired from international and test cricket in 1984, he had established himself as one of the most recognizable and recognized Australian athletes of all time, holding the world record for most Test wickets (355).
He was chosen in the country's finest Ashes XI of the previous 40 years in a fan survey held by the CA in 2017.
Lillee was inducted into the ICC Cricket Hall of Fame on December 17, 2009.
Lillee was a dangerous bowler because of his pace and mobility on the pitch and in the air. Lillee also had 113 ODI wickets at a bowling strike rate of 20.82.
5) Sir Richard Hadlee: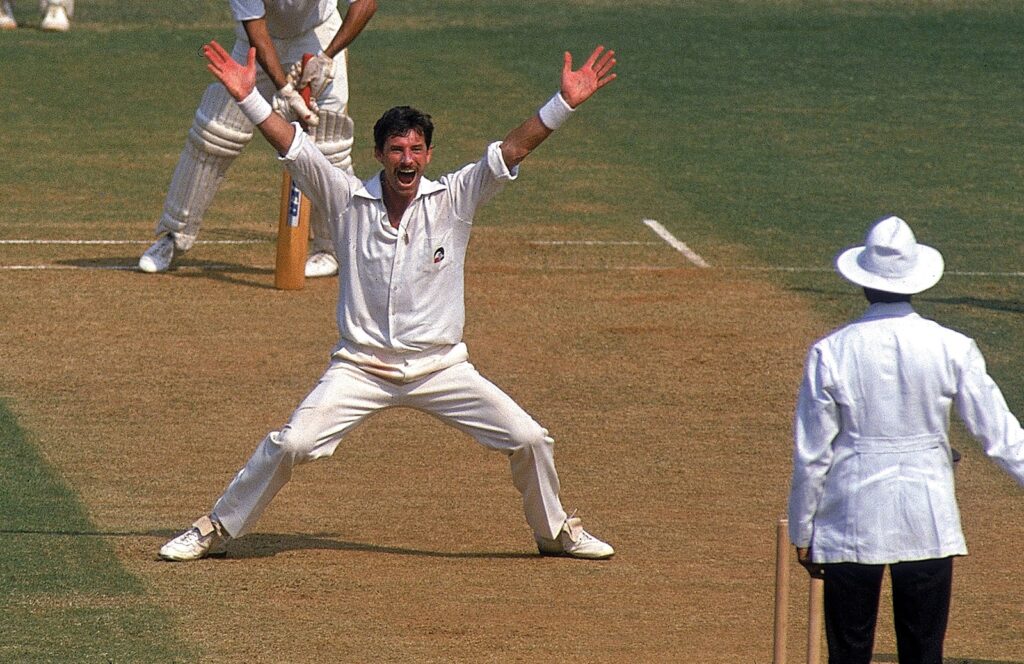 Sir Richard Hadlee is a former New Zealand cricketer. Hadlee is largely recognized as one of cricket's greatest all-rounders, as well as one of the game's best fast bowlers.
Hadlee received an MBE in the 1980 Queen's Birthday Honours List and a knighthood in the 1990 Queen's Birthday Honours List for his contributions to cricket.
Kiwi Fast Bowling sensation:
He was previously the chairman of the New Zealand board of selectors. Wisden named him the second greatest Test bowler of all time in December 2002.
Hadlee was named one of the Twelve Local Heroes in March 2009, and a bronze bust of him was installed outside the Christchurch Arts Centre.
Sir Richard Hadlee, unlike other fast bowlers, was a very serene and composed figure on the field. His quick bowling, on the other hand, has never been tranquil.
He was the one who gave New Zealand cricket a major boost. Richard Hadlee was one of New Zealand's best fast bowler of all time.
Sir Richard Hadlee was also regarded as one of cricket's greatest all-rounders. He grabbed 431 test wickets in 86 matches at an average of 22.29, as well as 158 ODI wickets in 115 games.
4) Malcolm Marshall: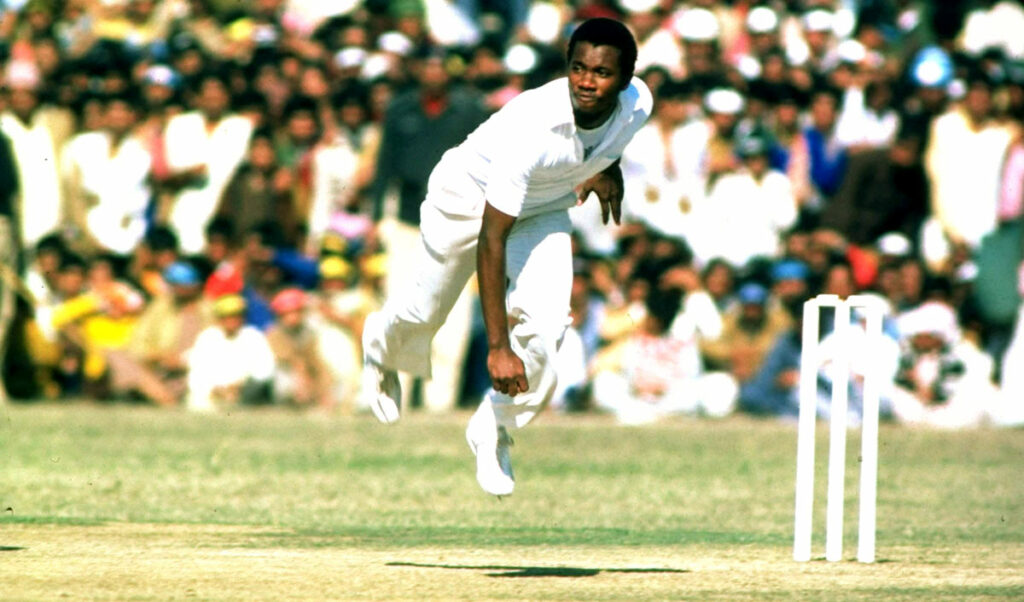 Malcolm Marshall (18 April 1958 – 4 November 1999) was a cricketer from Barbados. Marshall, who is primarily a fast bowler, is largely considered as one of the finest and most accomplished fast bowlers of the contemporary period in Test cricket.
Best in Test Cricket:
He is widely regarded as the best West Indies fast bowler of all time and without a doubt one of the most complete fast bowlers the cricketing world has ever seen.
His Test bowling average of 20.94 is the highest of any player with 200 or more wickets.
He was a small guy by the standards of other fast bowlers of his time, standing at 5 ft 11 in, whereas most great quicks were well above 6 ft and many renowned West Indian cricket fast bowlers, including as Joel Garner, Curtly Ambrose, and Courtney Walsh, were 6 ft 6 in or beyond.
With a lethal bouncer, he created scary velocity from his bowling movement. In addition, he went on to become the most successful test match bowler of the 1980s, taking 235 scalps at an average of 18.47 in just five years.
3) Glenn McGrath: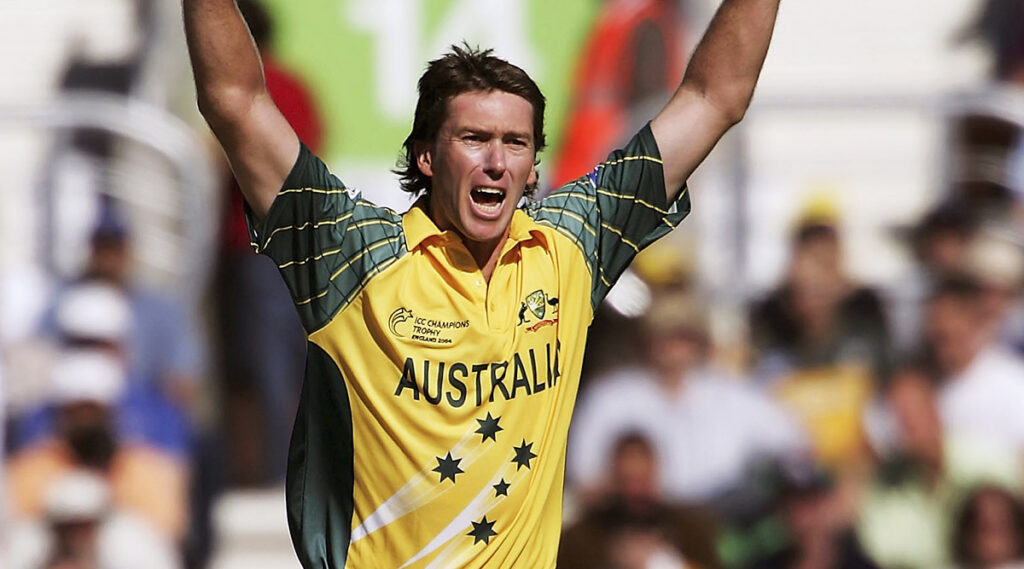 Glenn McGrath is a former Australian international cricketer who represented his country for 14 years. He was a fast-medium pace bowler who contributed significantly to Australia's dominance of world cricket from the mid-1990s to the late-2000s.
McGrath was known throughout his career for keeping an exact line and length, which allowed him to be one of the most efficient and effective fast bowlers of his era.
Glenn McGrath is the second most successful fast bowler of all time in terms of total career wickets taken. He also owns the seventh-most one-day international wickets (381) and the record for most wickets (71) in the Cricket World cup.
McGrath, one of the greatest Australian bowlers of all time, was a hunter of "biggest fishes" like Bian Lara and Atherton. In terms of "using the no Ball," McGrath was, in our opinion, the all-time finest fast bowler.
Glenn McGrath got 563 test wickets in 124 matches with pinpoint line and length.
He was the first fast bowling sensation to appear in 100 Tests. In addition, McGrath grabbed 381 ODI wickets in 250 matches. His best bowling figure is 8/24.
2) Wasim Akram: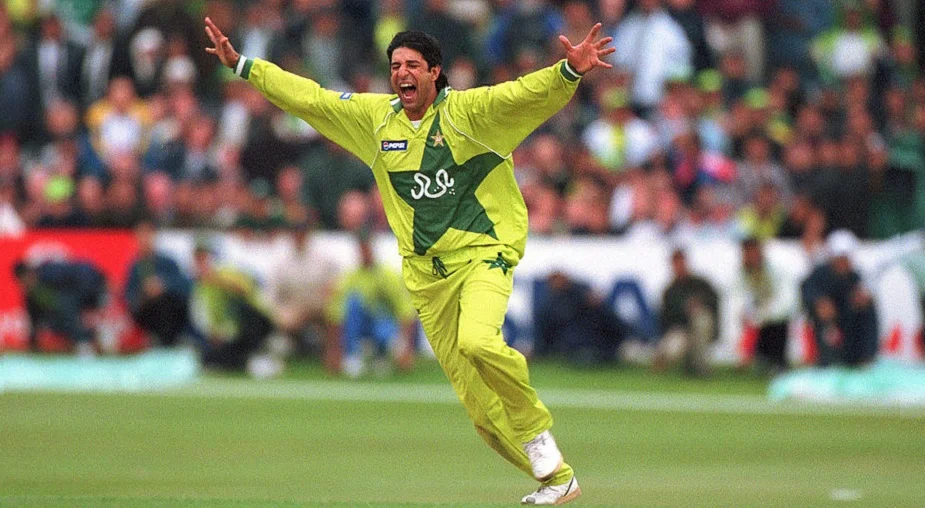 Wasim Akram (born 3 June 1966) is a Pakistani cricket pundit, coach, and former Pakistan national cricket team captain. Akram is largely considered as one of the best fast bowlers of all time, with some calling him the greatest left-arm fast bowler in cricket history.
Wasim Akram was the only Pakistani cricketer nominated to an all-time Test World XI to commemorate the 150th anniversary of Wisden Cricketers' Almanack in October 2013.
He holds the world record for most wickets in List A cricket, with 881, as a left-arm fast bowler with substantial velocity.
The introduction of Reverse swing:
In terms of ODI wickets, he is only second behind Sri Lankan off-spinner Muttiah Muralitharan, who has 502 in total. He is regarded as one of the creators of, and maybe the best exponent of, reverse swing bowling.
Wasim Akram, known as the "Sultan of Swing," is also regarded as the greatest fast bowler in one-day cricket history.
Wasim Akram was a bowler who could swing the ball in the air as well as on both sides of the pitch.
He was the first bowler in history to have 300, 400, and 500 ODI wickets. Wasim got 502 ODI wickets and 414 Test wickets in his career. Wasim has over 900 international wickets to his name.
He was one of the greatest fast bowlers of all time who never feared opposing batsmen with his reverse swing.
1) Curtly ambrose: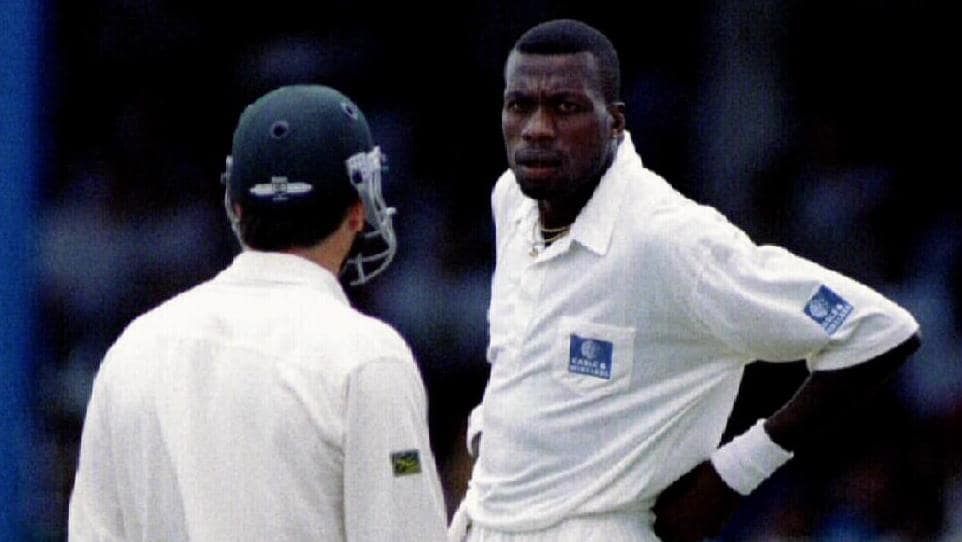 Curtly Ambrose is one of the world's tallest cricketers. Ambrose was 6ft 7in tall and could release the ball from about 10ft up.
He was a dangerous fast bowler with a deadly speed, bounce, and swing. During the 1992/93 WACA season, he got 7 wickets for 1 run against Australia.
That was one of the greatest bowling numbers ever. Curtly Ambrose got 405 test wickets in 98 matches with an average of 20.99, as well as 225 ODI wickets in 176 games.
He is without a doubt the greatest fast bowler of all time.
Get more cricket-related news on Sportslibro.com