Many famous cricketers, both batting and bowling, have graced the game over the years, bringing with them an amazing skill set in both batting and bowling. However, in the game of cricket, a true all-rounder — a player who can bat and bowl — is a rare but valuable commodity.
Few greats in cricket history have been gifted enough to be considered as dangerous and versatile weapons with both the ball and the bat. Many cricketing spectators can claim to be part of this elite club, but only a few will go down in history as all-time greats.
Here is the list of the 10 greatest all-rounders of all time:
10) Sanath Jayasuriya: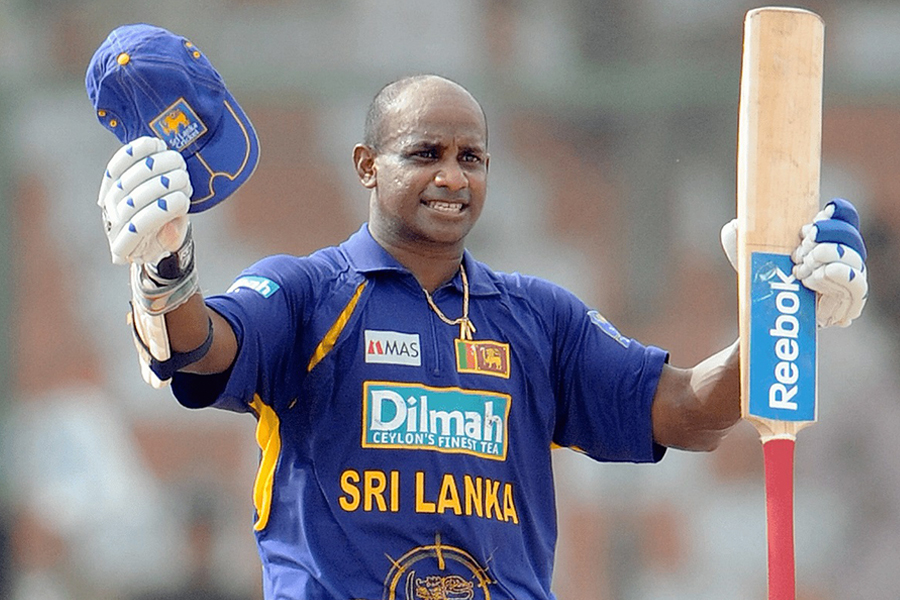 Sanath Teran Jayasuriya, one of the greatest all-rounders of all time, was the guy who defined the phrase "opening" in One-Day Internationals.
During the necessary field limitation period, the opening bowlers were targeted by lofting their deliveries over the infielders. Almost every bowler in his period has been ripped apart by him.
International Career:
He made his international cricket debut as a Slow Left-arm Orthodox bowler for Sri Lanka. In Tests, he scored close to 7000 runs and took 100 wickets, although he was not as productive. He was one of the finest batsmen of his period in the shorter format, hitting over 13000 runs and taking over 300 wickets.
In the beginning of his career, Jayasuriya was mostly a bowler, but he steadily improved his batting to become a batting all-rounder, which his team need.
He'll be remembered for his strong cut shots and crispy off-side shots, which made him one of the most dangerous hard hitters in the league. He could also accomplish a lot with the ball, not just a little, as has been demonstrated several times.
9) Andrew Flintoff: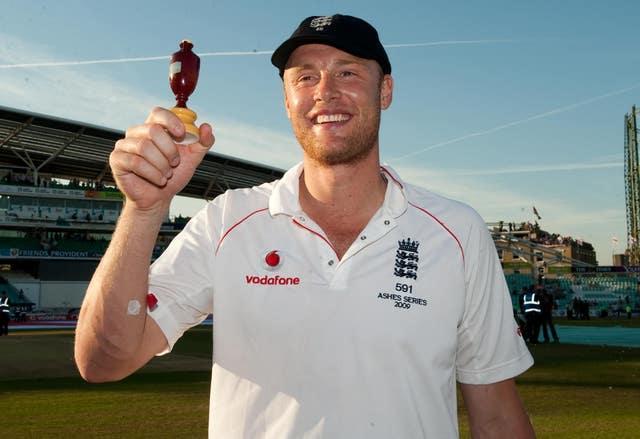 Andrew "Freddie" Flintoff is a former international cricketer and television and radio broadcaster from England. Flintoff was an all-rounder, a fast bowler, middle-order batsman, and slip fielder who excelled in all forms of the game. In both ODI and Test cricket, the ICC routinely ranked him among the best international all-rounders.
An integral part of England win:
He became an important performer for England after his debut in 1998 and was named "Man of the Series" in the 2005 Ashes. He later served as the team's captain and vice-captain. He left Test cricket at the conclusion of the 2009 Ashes series, and other forms of the game in 2010.
He was one of those consistent bowlers of England who did what only a handful of all-rounders could have done in his career. He could perform with both bat and the bowl anytime he was needed.
Being one of the most consistent bowlers for the team, he used to consistently bowl at 140 kmph and score runs.
8) Kapil Dev: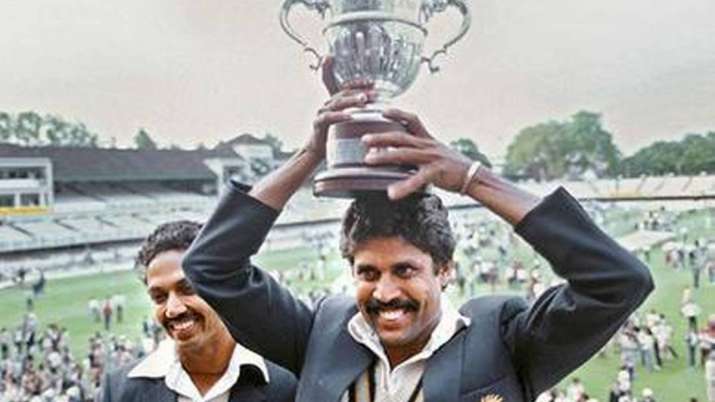 Kapil Dev born January 6, 1959, is a former Indian cricketer. In 2002, Wisden named him the Indian Cricketer of the Century. He was a fast-medium bowler or rather India's greatest fast bowler and a hard-hitting middle-order batsman.
Indian Record Holder:
Dev guided the Indian Cricket Team to victory in the 1983 Cricket World Cup, becoming the first Indian captain to do so, and remains the youngest captain (at the age of 24) to win the World Cup for any team.
He retired in 1994 with the world record for the most wickets taken in Test cricket, a record that was eventually beaten by Courtney Walsh in 2000. He was bowling all-rounder.
He was also India's leading wicket-taker in both Tests and One-Day Internationals. He is the first player in ODI history to take 200 wickets.
He is the first player in cricket history to take more than 400 wickets (434 wickets) and score more than 5,000 runs in Test matches, making him one of the greatest all-rounders of all time.
Being a bowling all-rounder, his 175 not out in the 1983 World cup is a great world record established to consider him as one of the greatest all-rounders of all time.
7) Shaun Pollock: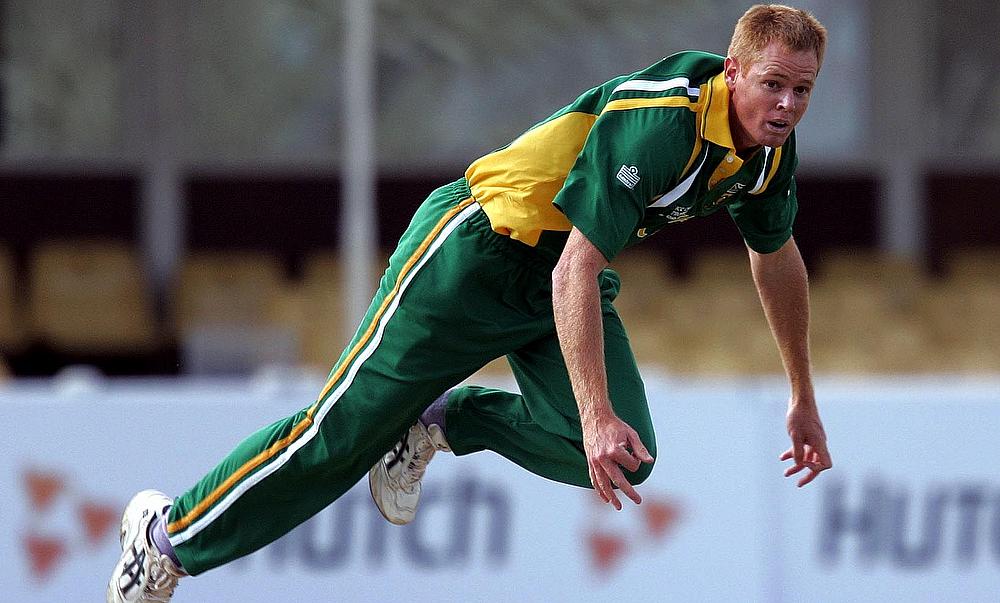 Shaun Maclean Pollock is a former South African cricketer and pundit who captained the team in all versions of the game. He is largely recognised as one of the all-time great fast bowlers and all-rounders. He is among the great South African cricketers.
Pollock, a true bowling all-rounder, forged a bowling tandem with Allan Donald for many years. He captained the South African cricket team from 2000 to 2003, as well as played for the Africa XI, World XI, Dolphins, and Warwickshire. In 2003, he was named Wisden Cricketer of the Year.
King of International cricket:
Pollock was a premier all-around player in today's cricket world, widely regarded as one of the finest all-rounders and South African cricketers of all time. With both the ball and the bat, this former South African captain has an outstanding record in test and ODI cricket.
Pollock was a bowling all-rounder who was one of the most consistent bowlers in the world for a period while also contributing with the bat. At 23.11, he got 421 test wickets.
His finest bowling quality was that he was reliable and frugal, making him difficult to score runs off. He could put up a decent effort with the bat as a batsman, but he failed to get to a huge score. And the fact that he only has two centuries to his name demonstrates this. Despite this, he still has a 32.31 average.
6) Ian Botham: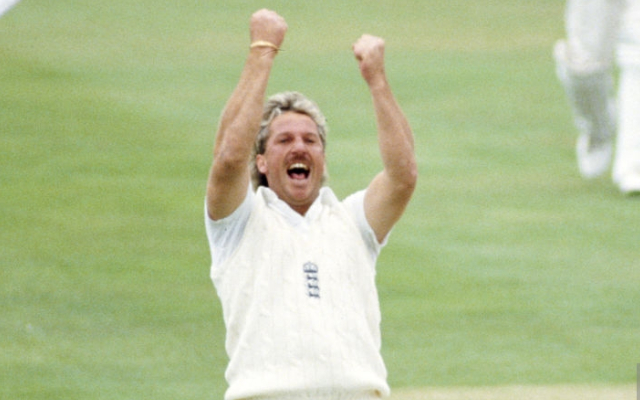 Ian Terence Botham is the chairman of Durham County Cricket Club since 2017. He is an English cricket pundit, a member of the House of Lords, and a former player.
Botham, regarded as one of the finest all-rounders in cricket history, played for England in both Test and One-Day International cricket. He spent the majority of his first-class cricket career with Somerset, but also played for Worcestershire, Durham, and Queensland.
Fearless All-rounder:
He was a fearless right-handed batter who was known for his swing bowling as a right-arm fast-medium bowler. He mostly fielded in the slips and was always near to the wicket.
Ian Botham was a crucial figure in the revival of cricket's sleeping lion. In 1976, he made his England debut. He is widely regarded as the finest All-Rover to have ever represented his country. With his all-around heroics, including 399 runs and 34 scalps, he single-handedly led England to victory in the 1981 Ashes series. Botham's Ashes was the name given to the series later on.
He averaged 33.54 with the bat over his career, but he demonstrated several times that he was capable of building large innings, scoring 14 hundred and 22 half-centuries. His high strike rate of 60.71 indicated that he was a powerful hitter.
He still retains the record for the most Test wickets taken by an England player, with 383 at a strike rate of 28.40. One of the top ten greatest test innings of all time was his 149* against Australia proving himself to be a handy lower-order batsman.
5) Richard Hadlee: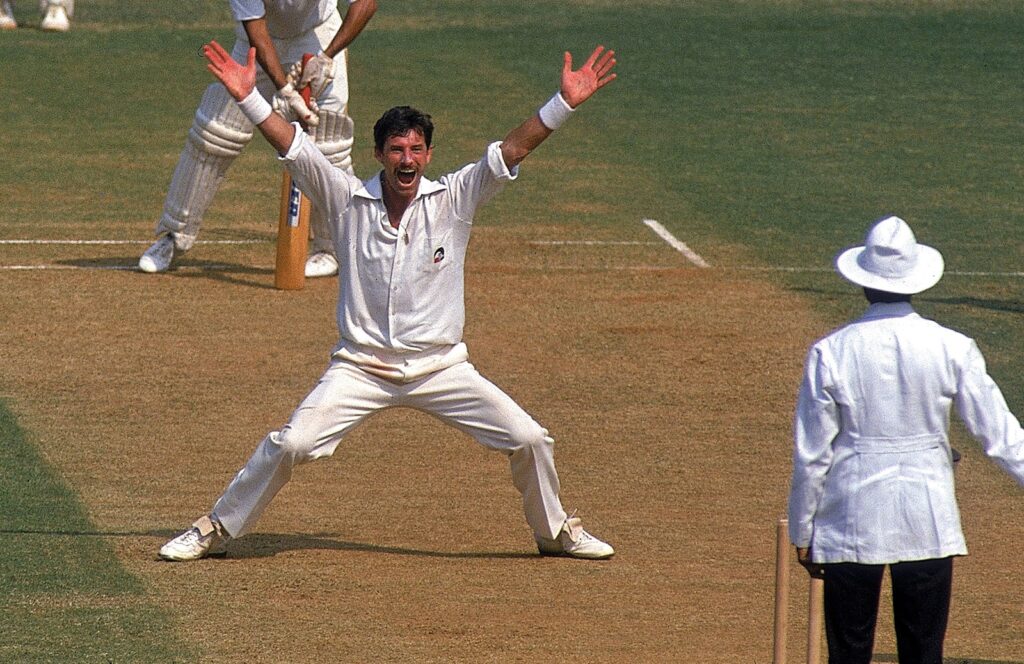 Sir Richard Hadlee is a former cricketer from New Zealand. Hadlee is largely recognised as one of cricket's greatest all-rounders, as well as one of the best fast bowlers.
Hadlee received an MBE for services to cricket in the 1980 Queen's Birthday Honours List and was knighted in the 1990 Queen's Birthday Honours List. He was the chairman of the New Zealand board of selectors for many years.
best

all-rounder of Test Cricket:
He was just the second bowler in test ranking of all time by Wisden in December 2002. Hadlee was honoured as one of the Twelve Local Heroes in March 2009, with a bronze bust placed outside the Christchurch Arts Centre.
Richard hadlee's world record of 431 test cricket wickets is yet to be broken. Richard Hadlee, by far one of New Zealand's all-time finest all-rounders, was often the difference between New Zealand being a pushover or a world-beater during his time at the top. He began his career as a fast-opening bowler, but as he progressed, he reduced his run-up and focused more on moving the ball, which he is undoubtedly the best at.
In his prime, he looked to have the ball on a string at times, as seen by his 9 for 52 performance against Australia. He was a good lower-order batsman who would come in and fling his bat at the ball, averaging 27.16 with two hundred and 15 half-centuries. He was undoubtedly a bowling all-rounder, a fast-scoring batsman capable to provide crucial runs nearer to the end of an innings.
4) Keith Miller: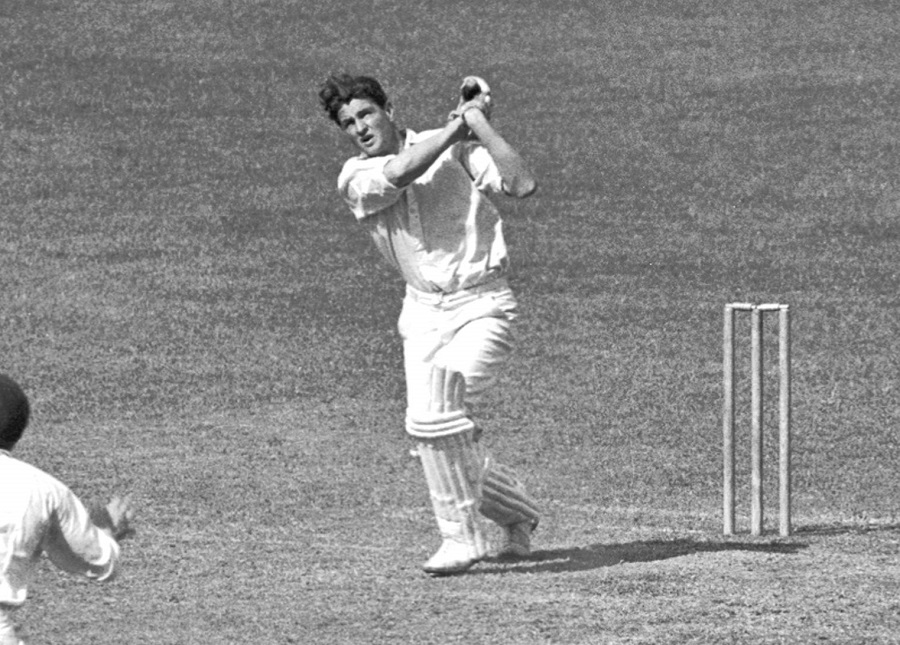 Keith Miller, the famous postwar and a great Australian all-rounder was one of Test cricket's first real and finest all-rounders. He batted third in the order a lot of the time. He made his name in Cricket history as a hard hitter as well as a natural striker. Miller could confound batters by changing his pace, line, and length while delivering.
The First-ever All-rounder:
He bowled his quickest deliveries from a short run-up and made excellent use of slower deliveries. In the slips, he was also an acrobatic catcher. Miller's all-around ability led him to huge success as a batsman and a bowler. Miller scored 2958 runs and took 170 wickets in a career that lasted slightly over 10 years.
Miller was one of those classic all-rounders which every team needed at that time. Be it with his batting or his pace bowling, his fearlessness made the opponent fear him.
3) Imran khan:
Imran Khan is a Pakistani politician and former cricketer who served as the country's 22nd prime minister from August 2018 to April 2022, when he was forced to resign following a no-confidence vote.
He is the founder and chairman of Pakistan Tehreek-e-Insaf (PTI), one of the country's most powerful political parties. He is considered one of the most powerful Muslims in the world.
Helping Pakistan Achieve New Heights:
Khan was born in Lahore to a Niazi Pashtun family and graduated from England's Keble College in 1975. At the age of 18, he made his international debut against England in a Test series in 1971. Khan was a member of the Pakistan cricket team from 1982 to 1992, serving as captain on many occasions between 1982 and 1992, and winning the 1992 Cricket World Cup.
Pakistan's first and only triumph in the championship. Imran Khan, regarded as one of cricket's finest all-rounders, was admitted into the ICC Cricket Hall of Fame after scoring 3,807 runs and taking 362 wickets in Test cricket.
Imran khan was a much-admired all-rounder who was loved by all during his time. People these days only view him as an ordinary politician but only a few have an idea about what the real Imran khan looked like in his prime who never feared anyone, be it with the ball or with the bat.
2) Jacques Kallis: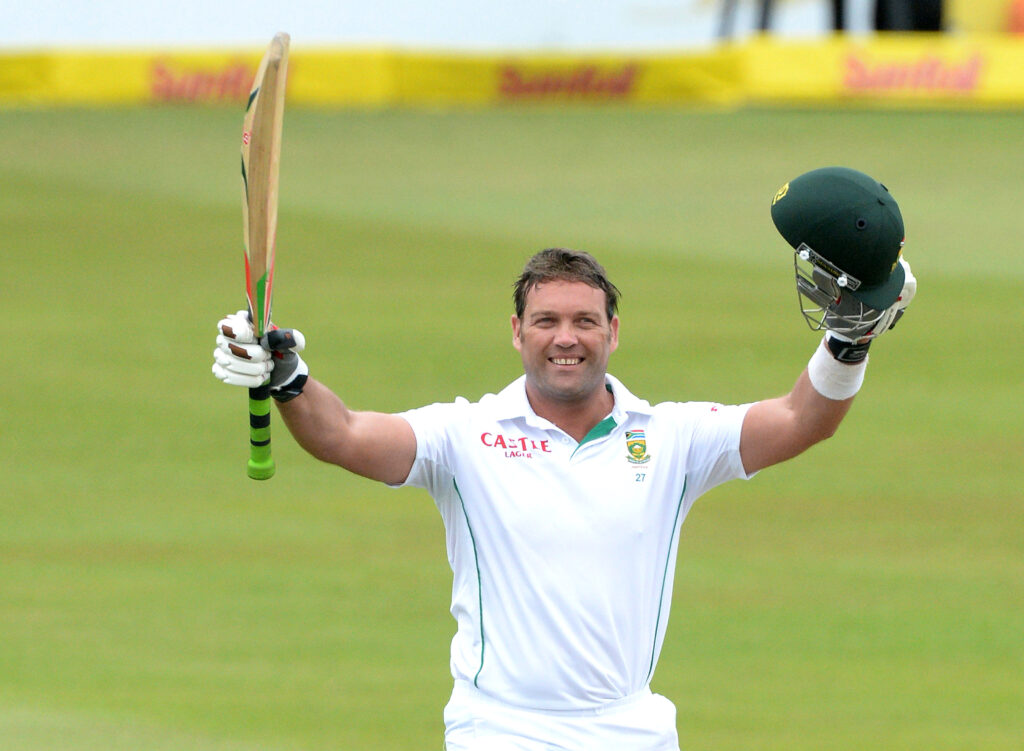 Next on the list of the finest all-rounders in cricket history, Jacques Kallis is without a doubt the greatest all-rounder of contemporary cricket, and he also ranks highly on the all-time list.
Jacques Henry Kallis is a former cricketer and South African cricket coach. He is a right-handed batsman and right-arm fast-medium swing bowler who is widely considered one of the greatest cricketers of all time and South Africa's best batter ever.
Being the best Batsman:
Kallis is one of the best batsmen in the world, averaging 57.02 with 41 hundred and 55 half-centuries. This is the greatest average of any contemporary player, surpassing the likes of Sachin Tendulkar, Ricky Ponting, Inzamam, and numerous other excellent batters.
While most all-rounders score runs in an unconventional manner, Kallis takes a more traditional approach, hitting a variety of spectacular strokes. There are few wickets more difficult to take than Kallis'. He's also a fast-medium bowler who can occasionally deliver hefty balls.
Kallis has 274 wickets to his name, at an average of 32.51. While this isn't as spectacular as his batting record, it's still impressive, and he'd be a decent enough bowler to make many international teams. He is also regarded as one of the finest all-rounders in ODI history.
1) Sir Garfield Sobers: Greatest all-rounders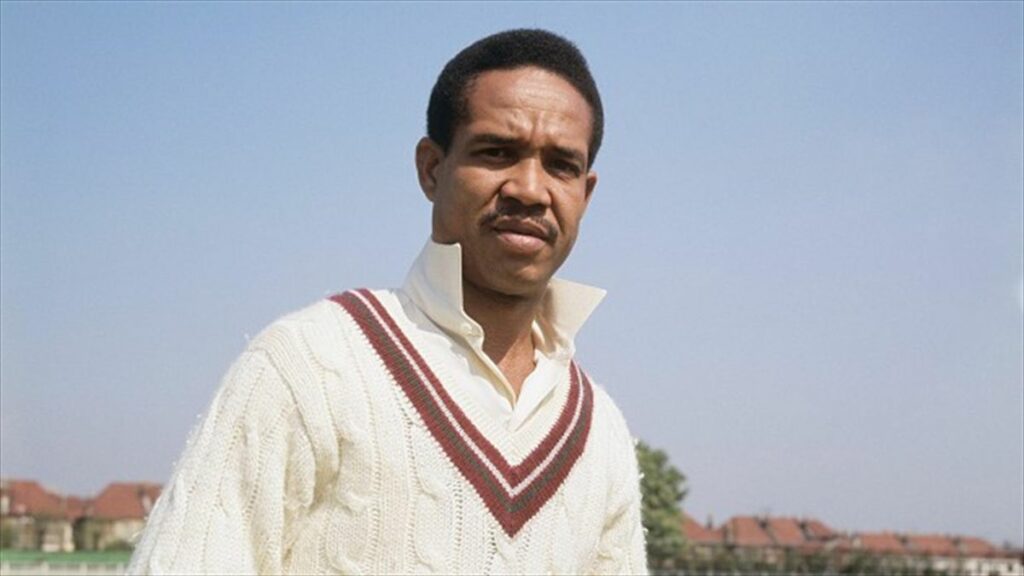 West Indians are the next finest all-rounders in cricket history, posing a danger to opponents with both bat and ball. He captained the West Indies for many years and was known as a superb fielder.
The bowling All-rounder:
He was capable of bowling both fast-medium and spin, and he was efficient at both. Sobers began his West Indian career as a spin bowler, typically batting at the bottom of the order.
Sir Garfield St Aubrun Sobers, popularly known as Sir Gary or Sir Garry Sobers, is a former West Indian cricketer who represented the team from 1954 to 1974. He is widely regarded as cricket's finest ever all-rounder and one of the greatest cricketers of all time. He is a highly proficient bowler, an aggressive batter, and an amazing fielder.
The greatest All-Rounder:
Sobers, who was born in Barbados and made his first-class debut for the Barbados cricket team at the age of 16, and his Test debut for the West Indies the following year, was born in Bridgetown. He began his career as a bowler but was quickly moved to the batting order. Sobers got his first Test century against Pakistan in 1958, going to 365 not out and setting a new record for the highest individual score in an innings.
He would go on to collect 235 wickets at an average of 34.03 throughout the course of his career. Except for the greatest cricketer in history, Sir Donald Bradman, his batting average of 57.78 is the 10th best in the game's history. Sobers had 26 centuries and 30 fifties on the board.
Get more cricket-related news on sportslibro.com