It's reasonable to argue that cricket and cricketers have progressed throughout time. Protective equipment, colourful clothes, a white ball, lighting, and the helicopter shot have all helped the sport progress from the days when cricket bats looked like hockey sticks.
Cricketers, on the other hand, have stretched their muscles in terms of remaining current in the fashion business.
Here is the list of top 10 cricketers with mustaches.
10) Adam Hollioake: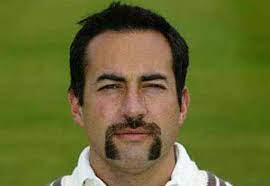 He is a professional athlete who was born on September 5, 1971. He is the only cricketer with a moustache who competes as a martial artist, in addition to his performance on the cricket field. Between 1997 to 2003, he served as the captain of Team Surrey.
Adam established himself not just as a terrific cricketer, but also as a superb martial artist. In addition, he is currently one of the top ten most renowned cricketers with moustaches.
9) Ian Botham: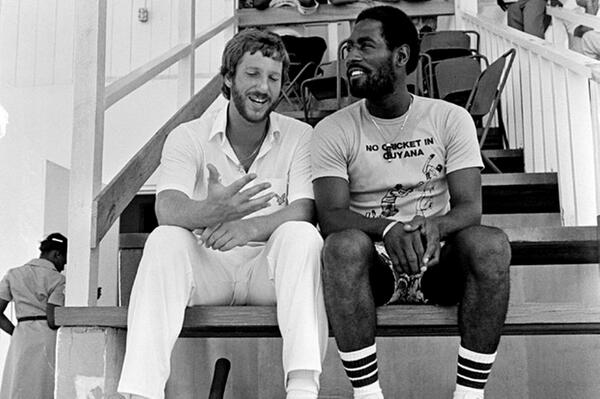 Botham is a former England cricketer who was born on November 24, 1955. Fans also recognise him as one of England's most successful test captains. In addition, his teammates regard him as one of the finest all-rounders in cricket history throughout his international career.
He is presently a cricket commentator. With 383 wickets and 14 hundred, he was an all-rounder. Botham wore a tiny moustache on his face, which matched him perfectly.
8) Dennis Lillee:
He is a former Australian cricketer who is regarded as one of the all-time great fast bowlers. Lillee was born on July 18, 1949, in New York City. He became well-known not just for his bowling, but also for his irritable demeanour. He's also known for his never-say-die mentality. Lillee was well-known among his followers for these characteristics.
He was a complete bowler in the beginning of his career. However, a series of back fractures nearly ended his career. His uncanny ability to pick big wickets helped him have a great playing career.
7) Fred Spofforth: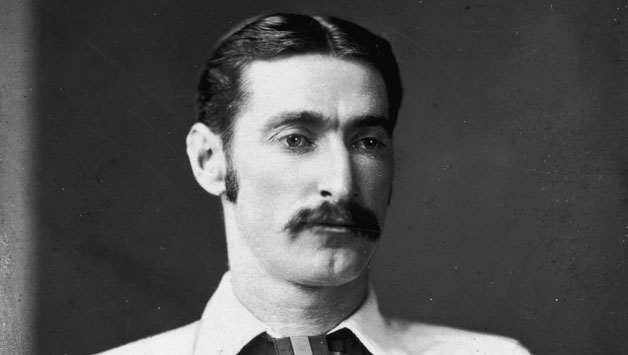 Frederic Robert is his real name, and he's known as the 'Demon Bowler.' He was born on September 9, 1853, and passed away on June 4, 1926. He was, without a doubt, one of Team Australia's best bowlers. Fred also made history by being the first bowler to take 50 test wickets.
Fred always had an intimidating sight with a masculine pride whenever he was seen proudly twirling his proud moustache.
6) Ravindra Jadeja: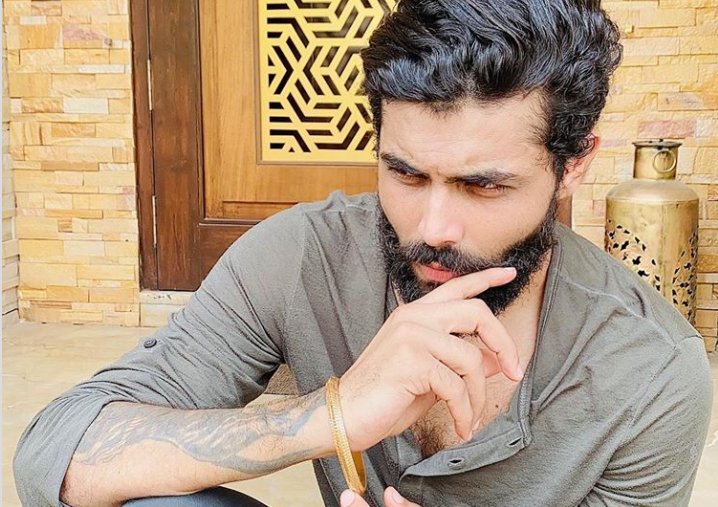 Ravindra Jadeja is one of the contemporary Indian players who consider masculine pride to be their proud moustache. Jadeja has redefined fashion for the Indian fans as fans never wish to see him with a clean-shaven look.
Legends like Amitabh Bachchan have admired his proud moustaches. Amitabh Bachchan usually likes Smooth cheeks and neat haircuts but the left-handed batsman has impressed him with his walrus moustache.
5) Jack Russell: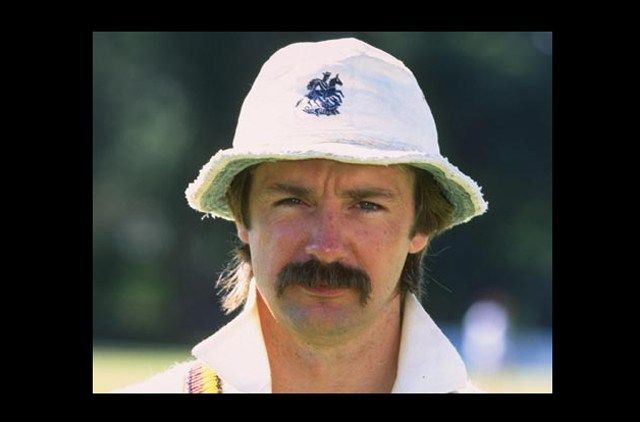 Russell is a retired English cricketer who was born on August 15, 1963. He's also recognised for being an artist, a wicket-keeping instructor, and a football goalkeeping coach. He was born in the English town of Stroud in the county of Gloucestershire.
His father at the Stroud Cricket Club gave him all the support he needed to become a first-class cricketer. He was a successful batsman (right-handed batsman ) who was well admired for his walrus moustache.
4) Graham gooch:
Graham Gooch was born on July 23, 1953, and is a former cricketer for the England and Essex teams. He was one of the best batters of his generation. His career spanned the years 1973 through 2000. In his first-class career, Gooch scored 67,057 runs, making him the most productive run-scorer of his era with a world record.
His Zapata moustache was a trademark moustache among the fans as the fans wore fake moustaches to support him.
3) David boon: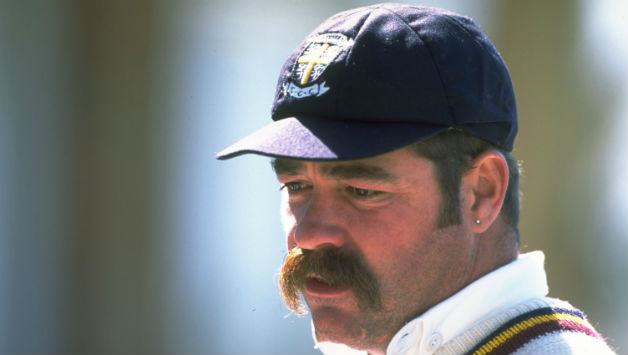 David Boon was affectionately known as Boonie by his fellow players. He's also a former Australian cricketer with a moustache and a stellar career that spanned 1984 to 1995. Boon was a right-handed batter who also bowled off-spin sometimes. He previously represented both Tasmania and Durham in first-class cricket.
2) Merv Hughes: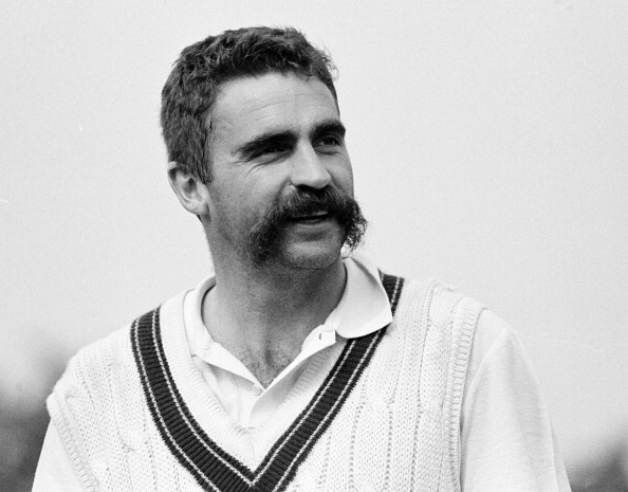 Merv Huges is a retired Australian cricketer with a very nice moustache who was born on November 23, 1961. Merv Hughes was a right-arm fast bowler who played 53 test matches for his country Australia between 1985 and 194.
Merv hughes had his trademark moustaches and the fans wore fake moustaches on the cricket field to support their thoroughbred Aussie player. Fans could never imagine a Merv Hughes clean-shaven look.
1) Cricketers with mustaches–Shikhar Dhawan: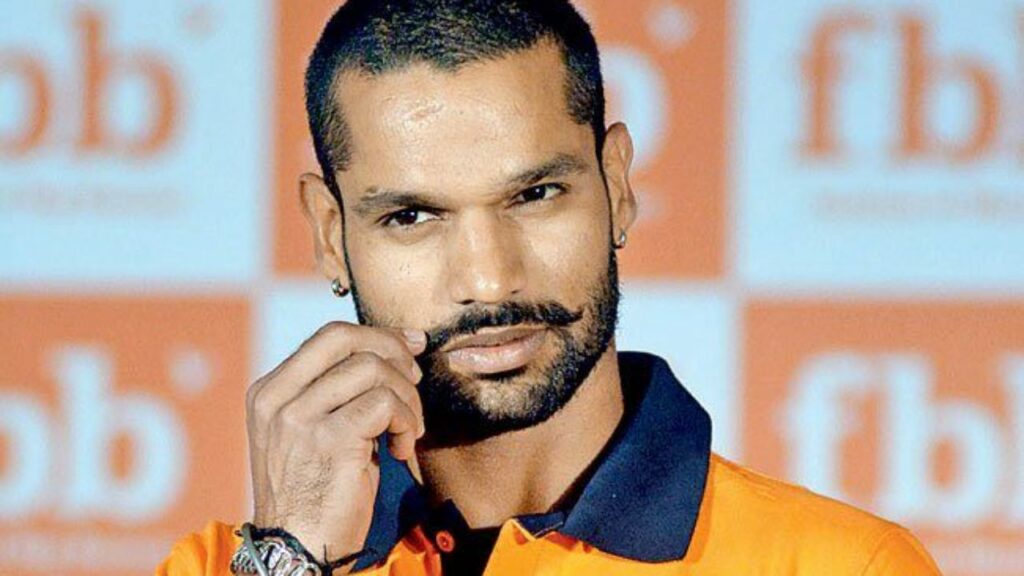 The topper of the list is one of those contemporary Indian players and Jadeja teammate Shikhar Dhawan. His twirly moustache is his trademark.
Dhawan was born in Delhi on December 5, 1985. He bats left-handed and is the team's opener. He is ranked #1 among the top ten most well-known cricketers with moustaches. Dhawan made his debut for Delhi in the year 2004.
In October of 2010, Shikhar Dhawan made his international Test debut against Australia. He is well-known for his moustache and upbeat demeanour. In addition, he has established himself as one of cricket's top hard hitters.
In recent cricket, finding cricketers with moustaches is difficult but still, the Moustaches of Shikhar Dhawan is admired by all.
Get more exciting Cricket related news on Sportslibro.com