It is believed that love is the best feeling in the world but in the case of football, it may turn out to be exactly the opposite. Too much allowance for the girlfriends and wives turns out to be a nightmare for even the top players which can take away their fame, friends, or even sometimes careers. even the careers of some of the top players have been destroyed by their girlfriends or wives.
OLEKSANDR ZINCHENKO: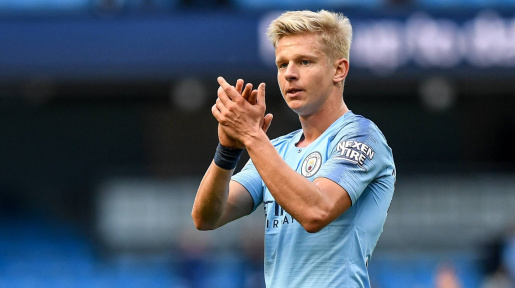 Oleksandr Zinchenko is a Ukrainian international footballer who is presently playing for the English club Manchester City. The story goes back to August when Manchester City was about to face Lyon in the UEFA Champions League quarter-final. Manchester City manager Pep Guardiola experimented with the squad by keeping three central defenders. However, the experiment failed and the underdogs Lyon went over to win the draw by3 – 1 to qualify for the UEFA Champions League. After the loss, the whole squad along with the manager Pep Guardiola was disheartened.
At this moment, Zinchenko's wife, Vlada Segan who works as a TV reporter in Ukraine, released a statement saying, "Perhaps I have no right to say this, perhaps Zinchenko will forbid me. But to put it mildly, and in order not to swear, this is completely Guardiola's fault. At such a crucial moment, making such an experimental tactic for Man City is a bummer." This instantly aroused the manager and Zinchenko has to immediately ask for a public apology the following day and said that Pep had not even said a word to the players after the tragic loss.
Soon after the incident, Zinchenko was injured and had to stay out for 5-6 weeks but even after his recovery, manager Pep does not find him worthy enough to even have a chance at the bench. Since then he has not been included in playing 11.
ANTONIO DI NATALE: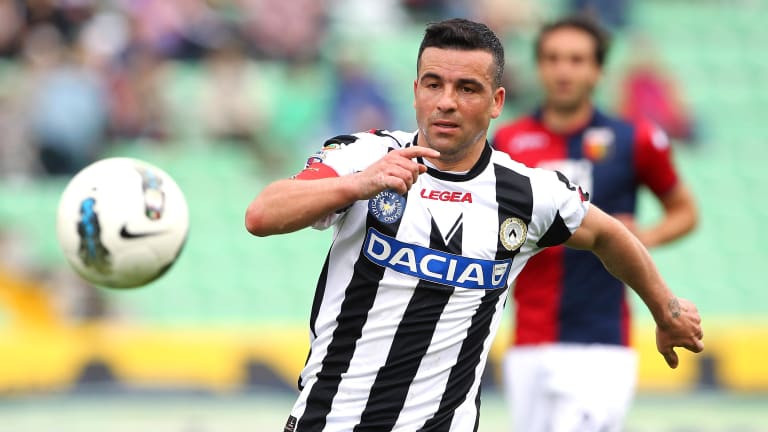 Antonio Di Natale was an Italian striker who was well known for his days at the club Udinese. He was considered to be one of the deadliest strikers who is one of the highest goal scorers in football history. Di Natale being such a deadly striker had to start and end his career in a mediocre club without winning any trophy throughout his career with the club. During the early 2010s, Di Natale wanted to move to a higher-ranked club but could not make a move because of his wife Ilenia Betti.
His wife did not move to some other place so she forced Di Natale from moving to a better club. Di Natale had the capability to register his name as one of the best players and strikers in history but unfortunately, he could not do so as he spent his entire career in Udinese which is no more than a mediocre club. Even before the end of his career, he had a chance to move to Napoli and win a Scudetto but later he had to drop the idea of moving to Napoli as his wife would not let him move to any other club.
BERND SCHUSTER:
Bernd Schuster was a well-known German midfielder who completed his career as a player and soon started his managerial career. In his managerial career, he has managed a lot of clubs among which the well-known were Real Madrid, Levante, Getafe, Bekistas, and Malaga. Schuster was one of the most hated players of his time and the sole reason for this hatred was his wife Gaby Schuster whom he married in 1979. She passed away in 2011. In 1980, Schuster joined FC Barcelona. Schuster made the biggest mistake of making his wife Gaby as his agent. Gaby started visiting the Barcelona management on a regular basis to force the President every now and then to increase his salary and soon started to interfere in the tactical matters with the coach.
In 1988, Gaby forced Schuster to backstab Barcelona and made him move to their arch rivals Real Madrid. Gaby kept on doing the same with the Real Madrid management and soon convinced him to backstab Real Madrid as well and make a move to Atletico Madrid. This was the sole reason why he was hated by fans all around the world.
SAMIR NASRI: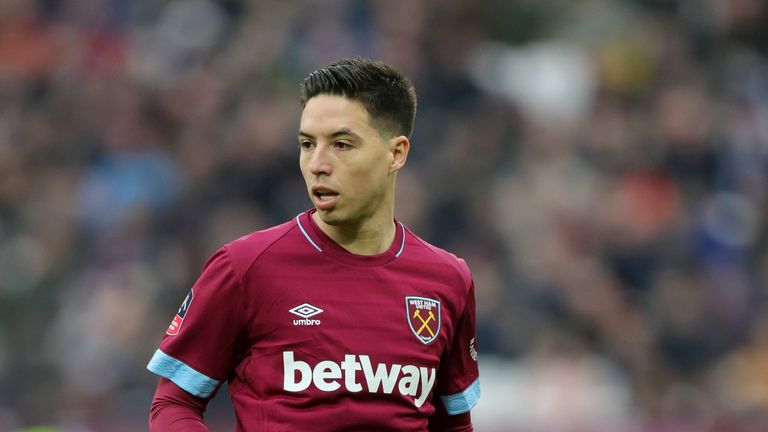 Samir Nasri is a well-known French footballer. Nasri is an attacking midfielder but has the capability to play as a box-to-box midfielder or a winger as well due to his exceptional dribbling, ball control, and passing. During his prime days, Nasri had managed to play for Olympique De Marseille, Arsenal, and Manchester City. Whichever club Nasri chose to play, he became the special weapon for his coaches who used to play him at any position and always got the best out of him. The downfall of his career began just before the 2014 FIFA World Cup.
In May 2014, the French National Team coach revealed a 23 man squad that did not include Nasri even after knowing Nasri could make a significant impact on the team. Immediately, Nasri's girlfriend Anara Atanes released a statement saying, " Dash it with France and Didier Deschamps! Shitty Coach! ". Soon France was eliminated from the World Cup and Anara got another chance to criticize the management and released another statement saying, " Oops! This is because you need world-class footballers." This definitely aroused the national team coach and at that point, he decided that he would never take Nasri in the national squad. Soon in August 2014, Nasri had to retire from the national team because he knew it was over even before it started.
ADIL RAMI: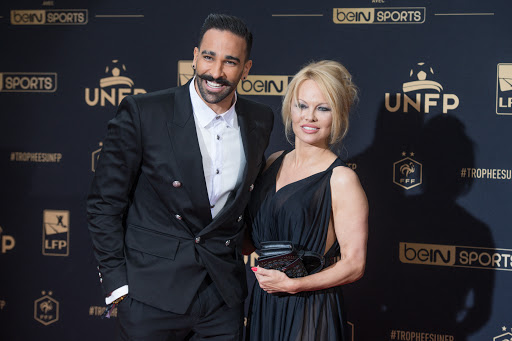 When one hears about Adil Rami, he instantly thinks ' yes! He was the one dating Pamela Anderson'. Adil is a French defender who was part of the France World Cup-winning team in 2018. Throughout his career, he has played for average clubs like Valencia, Milan, Sevilla, Marseille, and Fenerbahce. He was dating the Canadian actor Pamela Anderson in 2017 even after knowing that Pamela was 20 years older than him. The relationship was working out well and in 2018 they decided to stay together in a mansion in Cassis, near Marseille. Soon after winning the World Cup, Pamela released a statement through her Instagram account saying Adil was cheating on her and he is no less than a monster.
This soon came under public eye and media started to hype the story making Adil look the worse. Media dig deeper and found out that Adil had been missing several training sessions of Marseilli saying it was family circumstances but in reality he and his girlfriend flew to the shooting of the popular game "Fort Boyard". The club immediately terminated his contract.
JOHN TERRY & WAYNE BRIDGE: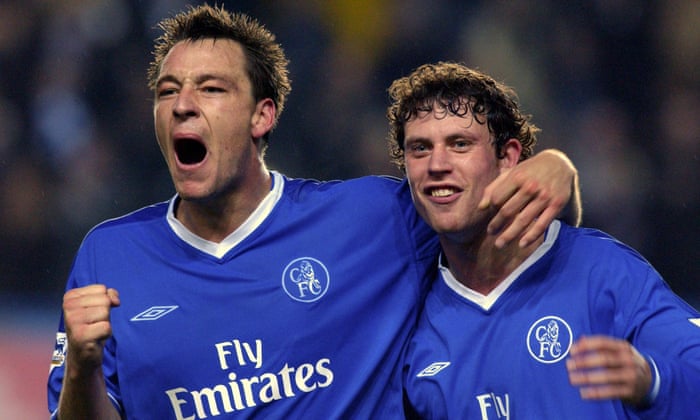 John Terry and Wayne Bridge, both were teammates on the field for their club Chelsea and England National team and were close friends off the field. They were the idols of the English fans. Soon the idols turned into the most hated players by the fans. John Terry was in a secret relationship with Wayne Bridge's wife Vanessa Perroncel. The secret finally came out in an unexpected way when Vanessa, even after having a three-year-old son with Wayne, got pregnant with John's child after John's request and had to abort.
The media instantly revealed all the details of their relationship which turned everyone against Terry's fans and sponsors. Wayne was furious and decided to move to Manchester City in order to stay away from John Terry. During a match between Chelsea and Manchester City, Wayne refused to shake hands with John. Wayne did not succeed in Manchester and kept on wandering from club to club on loan.
ALEKSANDAR KATAI: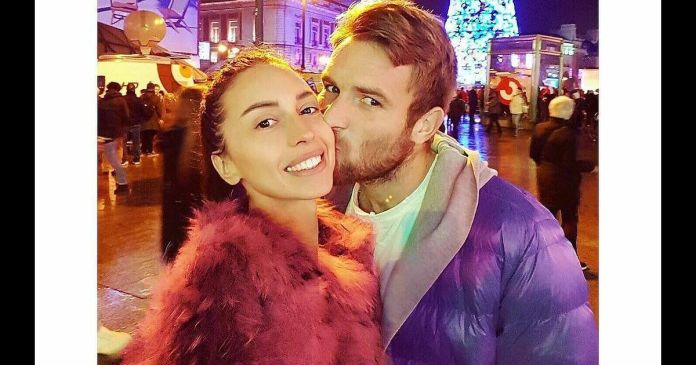 Aleksandar Katai is a Serbian footballer who plays as a winger and is well known for his spell at La Galaxy. Aleksandar was considered to be a star player but his career was ruined by politics and his beloved wife Tea Katai. Tea is hot tempered lady. During the time when George Floyd was killed in police custody in Minneapolis, Tea made racial and abusive comments through her instagram account. During the ' Black Lives Matter ' protests, there was an image which showed police SUVs attempting to drive through the protesters on which a comment by Tea read, " kill the bastards " whereas another image showed a woman running with Nike sneakers on her hand where Tea commented, " Black Nikes Matter ". Immediately La Galaxy decided to terminate Katai's contract due to the racial comments posted by his wife. The question which stands till date is was it the player's fault?
DAVID BECKHAM: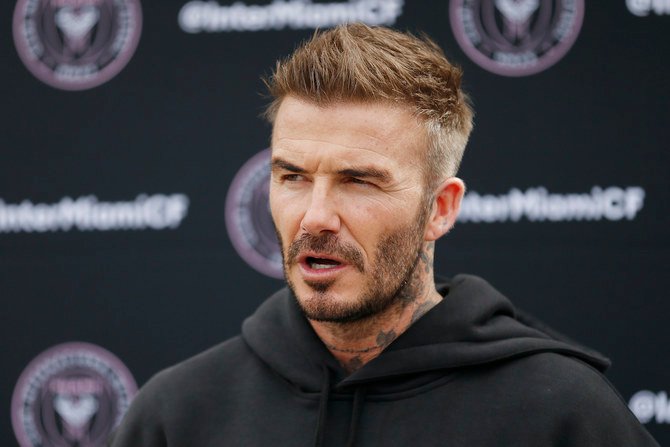 David Beckham is a retired English footballer who is till date regarded as one of the best players in history and also one of the most handsome men. David Beckham is the reason why girls started watching football. The reason why Beckham was so much worried about his looks and his hairstyle was Victoria Adams. When Beckham wanted to make a move to Real Madrid at the time of galacticos, Victoria was completely against it but seeing the sum offered by Real Madrid, she instantly agreed. At Real Madrid, Beckham decided to part ways with his long-time agent and come under Victoria's agent.
This was the point where unknowingly he started to convert from a footballer to a person who wanted money and fame. Beckham was ready to end his career at Real Madrid but Victoria and her manager convinced Beckham for making a move to LA Galaxy where he could earn a lot more money and fame. If Beckham kept on playing for Real Madrid rather than moving to LA Galaxy, undoubtedly his name would have been registered as a Ballon d'Or winner.
MAURO ICARDI: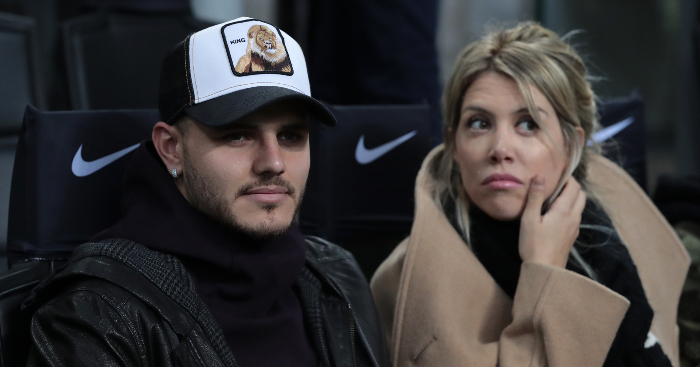 Mauro Icardi is a well known Argentine striker presently playing for the French club Paris Saint-German. Icardi is married to Wanda Nara. Their relationship started in an epic way. When Icardi was playing for his previous club Inter Milan, his teammate was Sampordia Maxi Lopez. Wanda was Maxi's wife and mother of his three children. When Maxi found out about the affair, he was furious and immediately cut off from his wife and Mauro. Wanda and her children moved in with Mauro.
During his time at Inter, Mauro was considered as one of the deadliest strikers in the world. He was the one who took Inter Milan to the UEFA Champions League. Soon Wanda started interfering in the matters of the club with Mauro and blamed the management, coaches and players of the "Nerazzurri". Mauro was forced to take a move to PSG and today he is considered as one of the average strikers who is struggling for getting a place in the National team.
ANDRIY SHEVCHENKO: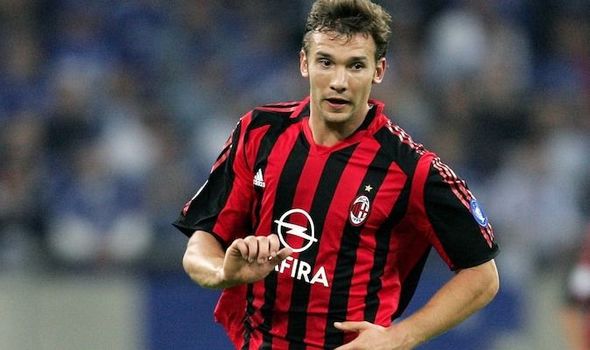 Andriy Shevchenko is a retired Ukrainian footballer who used to play as a striker. Andriy was well known for his spell at AC Milan. At AC Milan, Andriy showed the world that he is the best striker and went on winning the Scudetto, UEFA Champions League and even won the Ballon d'Or. He was married to the America Model Kristen Pazik. Kristen wanted their son to grow up in an English-speaking environment which was impossible when staying in Milan. So, Andriy decided to take a move to England and finally joined Chelsea. The fans and the club had high hopes of tasting success of different levels after the arrival of the Ukrainian.
The fans and the club were highly disappointed by Andriy's performance. Andriy could not adapt to the physical game played in England and could not match the high hopes of coach Roman Abramovich which eventually made him one of the worst signings in the history of Premier League. There finally came a time when Andriy was struggling even to stay on the bench for Chelsea.