Who is the wife of Deepak Chahar?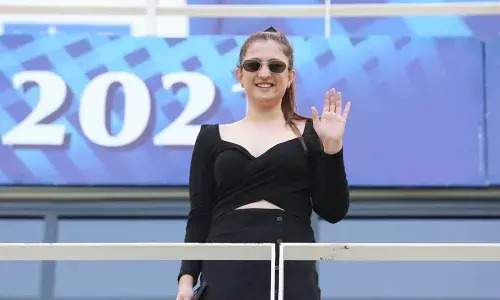 Deepak Chahar wife Jaya Bhardwaj is not a TV star or a model. Jaya Bhardwaj is just an ordinary citizen belonging to Delhi.
When and Where was Jaya Bhardwaj born?
The wife of the Indian cricketer Deepak Chahar was born on 5th September 1992 in Delhi.
Who are the parents of Deepak Chahar's wife Jaya Bhardwaj?
Deepak Chahar wife Jaya Bhardwaj is a person who prefers to maintain her life with secrecy and privacy.
She prefers not to be out in the open in front of the media and has never revealed anything about her parents or where she belongs to. But according to reports, the father of Deepak Chahar's girlfriend Jaya Bhardwaj passed away at a very young age.
Sidharth Bhardwaj, Jaya Bhardwaj's brother, is well-known to the Indian public. Sidharth became famous after winning the second season of MTV Splitsvilla in 2008.
He is a video jockey, model, and TV actor. He also finished second in the 2011 season of the television program Bigg Boss.
He enjoys playing cricket and has participated in the TV personalities-only Box Cricket League.
Where did Deepak Chahar's wife Jaya Bhardwaj get her education from?
According to Indian Express, Deepak's girlfriend Jaya Bhardwaj was the topper of her school in 12th class boards. She did her studying and classes in the art department and went on to do an MBA.
Deepak Chahar wife Jaya was brilliant in her studies from the beginning and was also always involved in extracurriculars as well.
What does Jaya Bhardwaj do?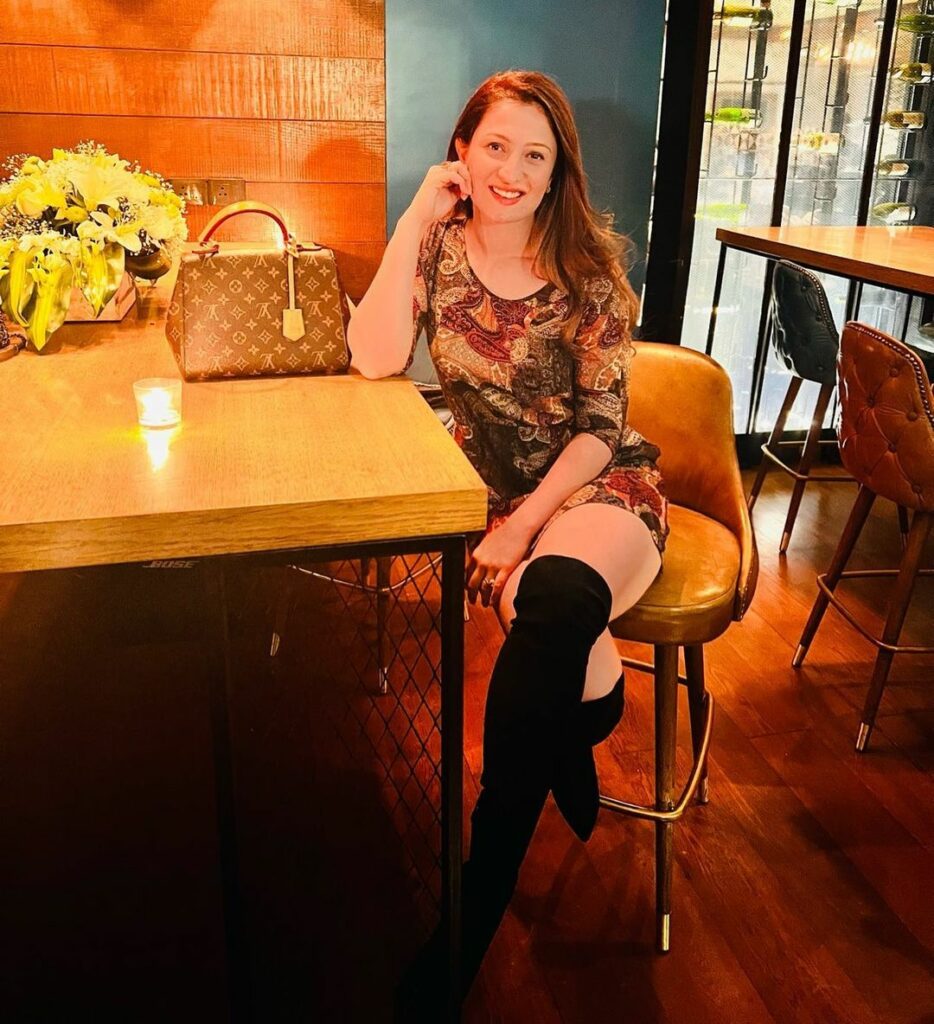 The wife Deepak Chahar, is a corporate employee and works at a firm in Delhi.
At present, Deepak Chahar wife Jaya is staying at Barakhamba in Delhi and is the head of digital content in a Delhi-based telecommunication company.
Deepak Chahar and his father Lokendra Singh Chahar never had any problem with Jaya working in the company even after being the wife of the cricketer.
How did Deepak Chahar and Jaya meet?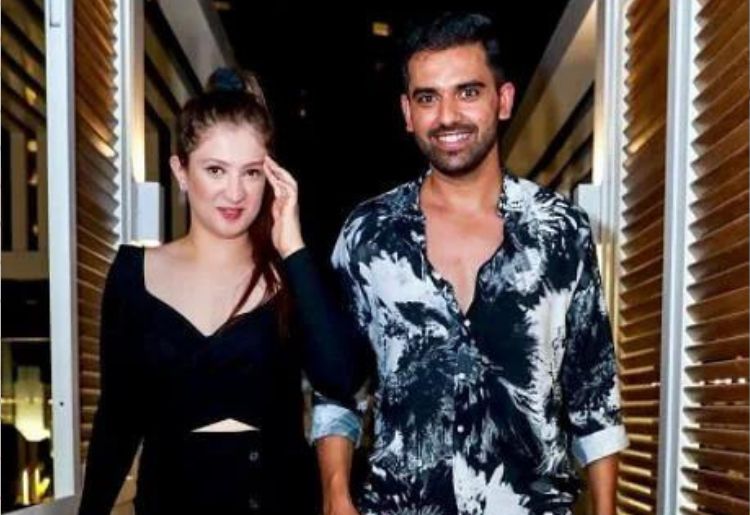 It was the sister of Deepak who introduced Deepak and Jaya to each other after an IPL match.
According to the Indian Express, the couple at first did not feel like talking to each other but just went on talking because of Malti Chahar. Soon they started to like each other and fell in love.
When did Deepak Chahar propose Jaya Bhardwaj?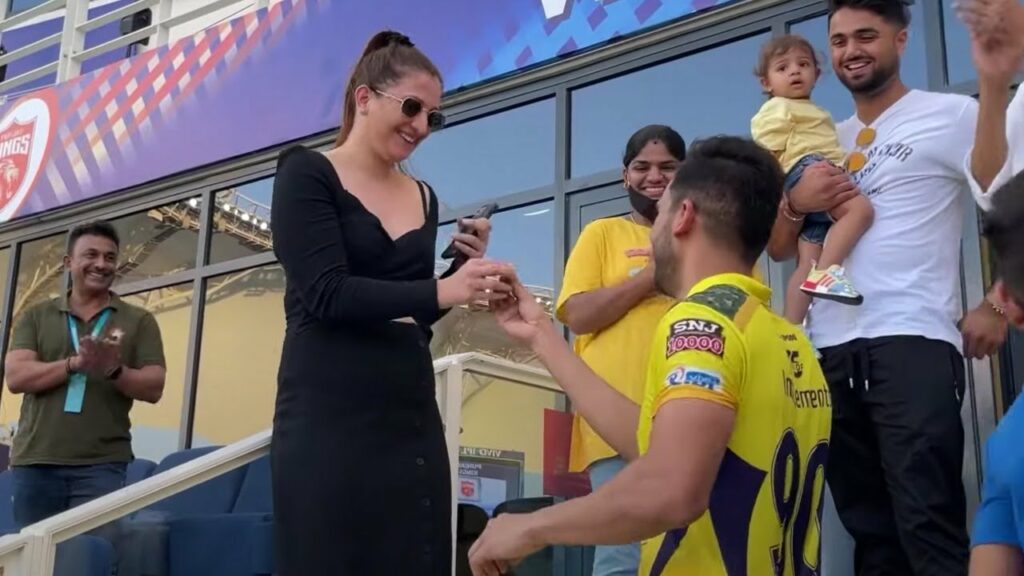 During the 2nd phase of the Indian premier league 2021, Chennai super kings were set to face the Punjab kings at the Dubai international stadium.
Deepak Chahar gave a match-winning performance and won the game for the Chennai super kings. After the game, Deepak went on to the stands and to Jaya. Jaya thought that it was just a normal reaction of Deepak.
Suddenly Deepak pulled out a ring and raised the big question for Jaya. Deepak Chahar wife Jaya was stunned and instantly said yes. The video of this was shot by Malti Chahar and posted on Social media.
When did Deepak Chahar get married?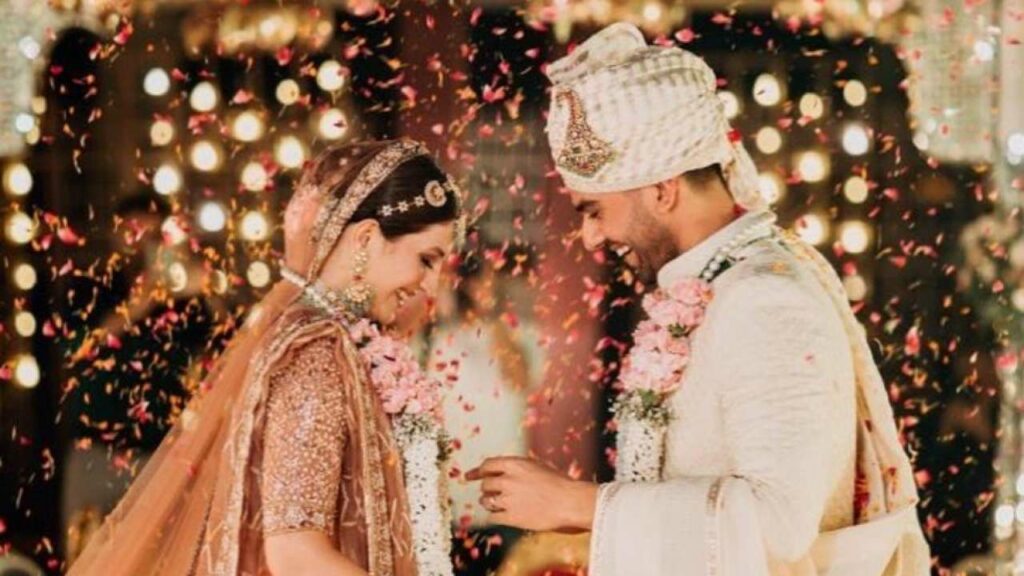 Finally, after a long wait, Deepak Chahar went on to marry his love on 1st June 2022 in Agra. It was a grand function attended by some big names from the cricket world.
The marriage took place at a big hotel in Agra in a good spot.
Get more cricket-related news on Sportslibro.com