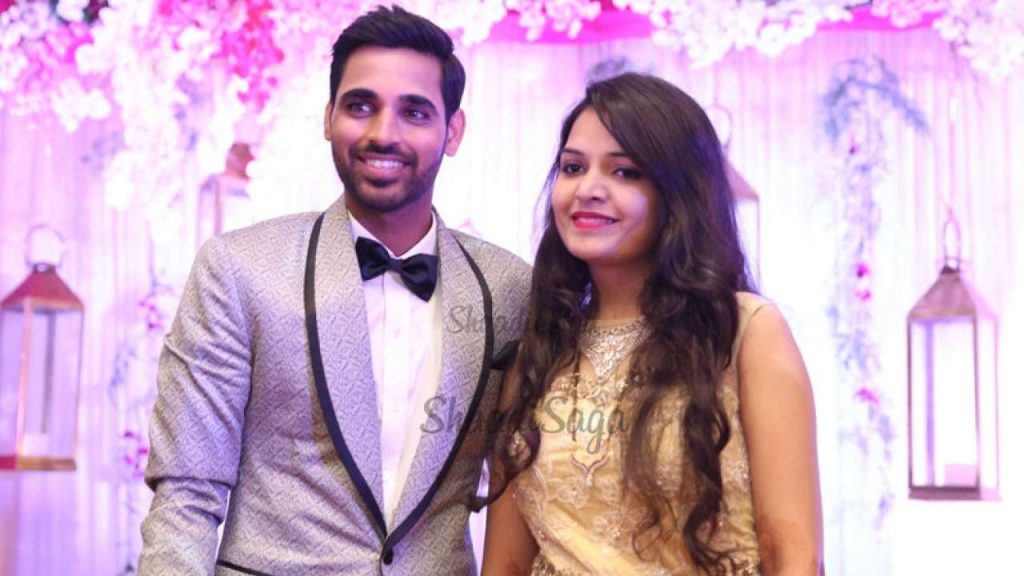 Bhuvneshwar Kumar, an Indian international cricketer, was born on February 5, 1990, and now plays for Uttar Pradesh in domestic first-class cricket and Sunrisers Hyderabad in the Indian Premier League. Bhuvneshwar Kumar is a right-arm fast-medium bowler who can swing the ball both ways and is particularly good at producing late swing. His in-swingers are more effective than his out-swingers.
We all know a lot about the star of the Indian team Bhuvneshwar Kumar, but only a few know about Bhuvneshwar Kumar's wife, Nupur Nagar. Nupur Nagar, an engineer in a Multinational Corporation (MNC) in Greater Noida, is Bhuvneshwar Kumar's wife. She was born in Meerut to a middle-class Hindu family.
Bhuvneshwar kumar wife-Nupur Nagar: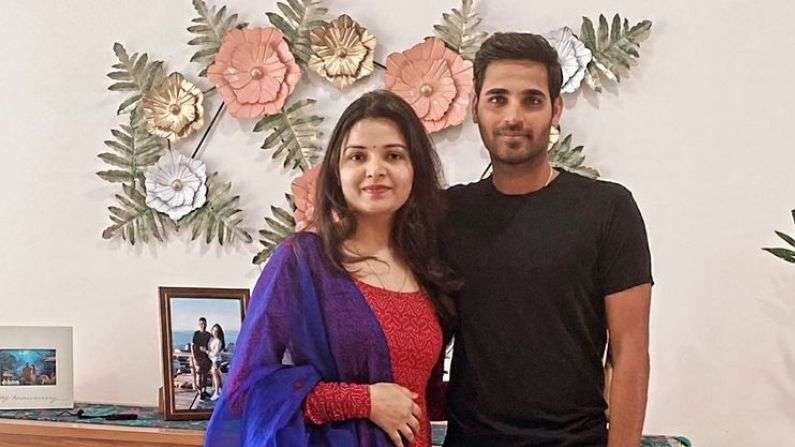 Nupur Nagar was born on 15th August 1991 in Ganganagar, Meerut, Uttar Pradesh. Her father Yashpal Singh Yadav is at present a retired police officer. Nupur completed her education at the JP Academy in Meerut residence and then earned a Bachelor of Engineering degree from a private institution in Noida.
Despite the fact that she is the wife of a professional athlete, she prefers to keep a low profile in the media. However, the two frequently post photos from their daily lives to their own Instagram accounts. On her Instagram account, Bhuvneshwar Kumar's wife has over 210k followers.
How Did Bhuvneshwar kumar and wife Nupur meet: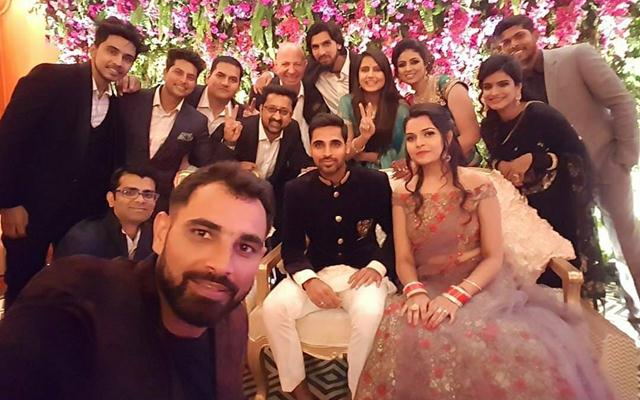 Nupur and Bhuvneshwar Kumar, the Indian fast bowler have a long history together. They met when he was 13 and she was just 11 years old. Bhuvneshwar Kumar confessed in an interview that despite their age difference, he had a crush on her. They spent most of their time together, frequently playing games or paying each other visits. As adolescents, they fell in love with one another. At that time who knew that the childhood love story who end up with marriage.
Finally, on 23rd November 2017, the couple decided to tie the knot in a grand ceremony. They had a grand reception as well at the Taj Hotel in Delhi. Recently in 2021 Bhuvneshwar Kumar and his wife Nupur Nagar celebrated their fourth wedding anniversary.
Baby girl: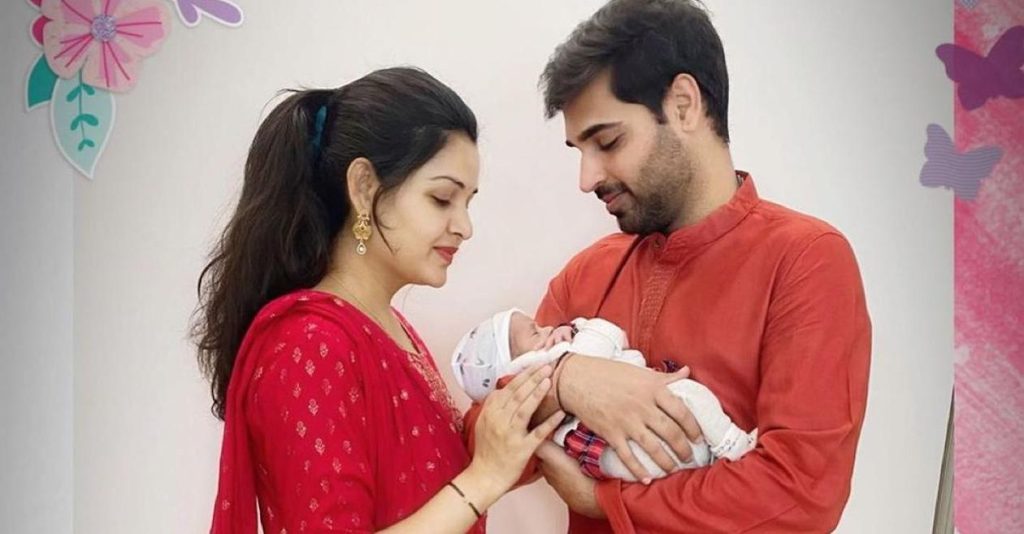 On 23rd November 2021, Bhuvneshwar Kumar and his wife nupur were blessed with a baby girl. The Indian cricketer rushed to the private hospital where Bhuvneshwar's wife Nupur gave birth to their first child after hearing the news. The treasurer of Meerut District Cricket Association, Rakesh Goyal confirmed the news that Bhuvneshwar had become a father for the first time as his wife Nupur Nagar was blessed with a baby girl.
After Bhuvneshwar's wife gave birth to a baby, finally in December 2021 the couple shared the first glimpse of their child which had grabbed all the social media attention. The news of the birth of a baby came out during the 2021 T20 world cup where Bhuvneshwar played just one game and got the news that he had become a father for the first time.
Nupur Lashes out at trolls for mocking the Indian Pacer: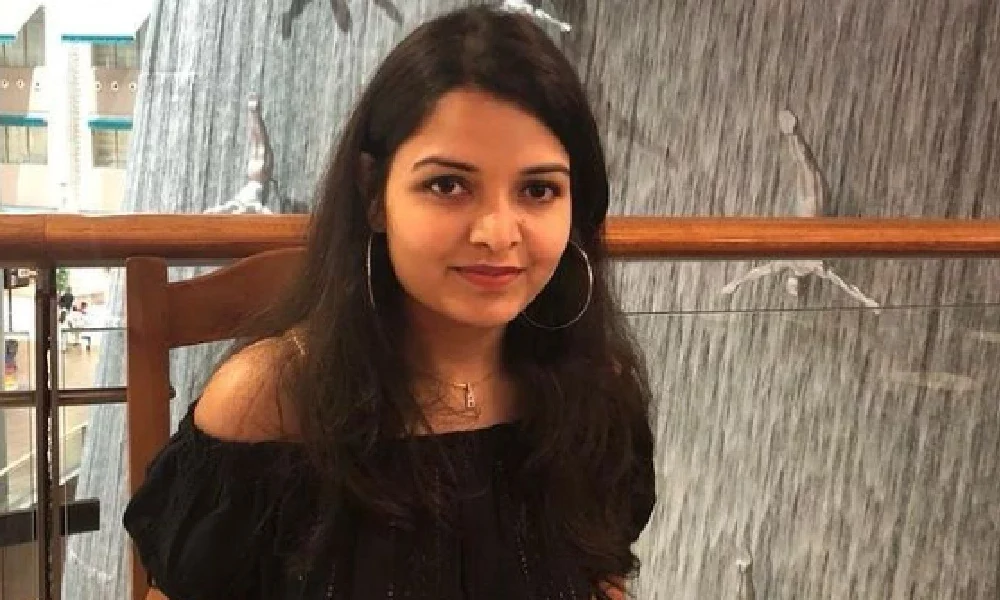 Bhuvneshwar Kumar's passing over bowling is a tremendous worry for the Indian side that heads to Australia for the long awaited World T20 one month from now. The carefully prepared pacer, who has been very costly in his last couple of games, surrendered 16 runs in the nineteenth over versus Australia in the T20I series opener on Tuesday.
The accomplished pacer has released 49 runs in his last three games where he has astounded the urgent nineteenth. As the 32-year-old pacer demonstrated costly against Australia, he was exposed to savaging via web-based entertainment.
Nowadays, people are so worthless, that they have nothing better to do and have so much time to spread hate and envy… My advise to all those is – nobody is affected by your words or care about your existence. So please spend that time in making yourself better, though there is very less scope for that!
Get more cricket-related articles on Sportslibro.com