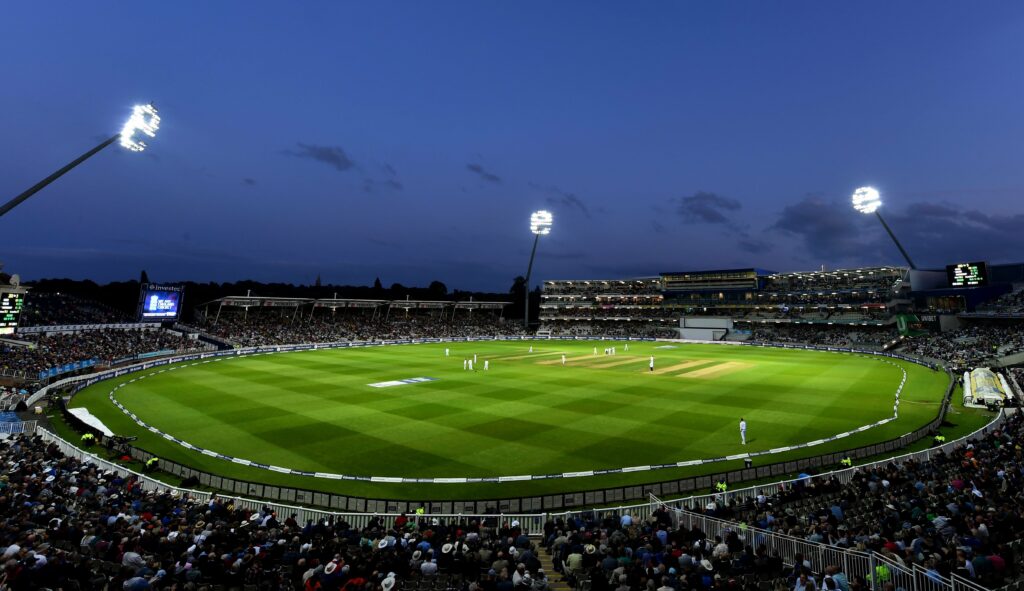 Cricket has always been a massively loved sport across the globe, and Ben Stokes is just one of those names that are bound to come up whenever the game is being discussed. Weirdly talented and exciting to watch, the ginger-haired all-rounder has become an instant fan favourite over time. But unbelievably, England's cricketing gem hasn't always had things easy.
We've all seen it – the tragic underdog heroic story. It's a timeless tale of someone who has hit rock bottom and emerged as a victorious hero, and that replicates Stokes' remarkable journey to the top in an epic story of resilience, determination, and success. Despite being placed in some unfavorable circumstances early on in his career, the current England captain was able to make his way to being one of his country's biggest sports stars today.
Most recently, he attempted to display his cricketing prowess once more against Australia in the first match of the 2023 Ashes Siers. Although, we may primarily know those from the land down under for their love of online pokies and setting up barbies, nothing rivals their love of cricket, and nothing displayed that better than the brilliance of their formidable captain Pat Cummins at Edgbaston. The 30-year-old pace bowler was a force to be reckoned with both bat and ball and on this occasion, he managed to get the better of his opposite number Stokes. However, whether that momentum continues throughout the summer remains to be seen.
Despite the recent disappointment, however, England's captain has proven himself repeatedly. And this is his story.
Early Life
Ben Stokes' was born in New Zealand to an All-Blacks rugby league-playing father and a basketball-playing mother. Despite his parents excelling in their sports, a young Stokes always had a keen interest in cricket ever since first picking up a bat and playing for local clubs at the age of four. When he was only 12 years old, his family relocated to England, and it was there that he enrolled in the Durham Cricket Academy, which marked the start of his nascent career.
The Durham first team called him up at the age of 18 after the selectors were impressed by his exploits in the academy. He never looked back after that and went on to become one of the best all-around players in the world. His early career was commendable because he played for England in the U-19 World Cup victory in 2010 and his test debut against Australia in 2013. From that point on, his rise to fame was fascinating, and his potential future works this summer are anxiously anticipated by admirers.
Carlos Brathwaite Leaves Stokes at Rock Bottom in 2016 T20 World Cup Final
The 2016 T20 World Cup Final in Kolkata was an absolute nail-biter between West Indies and England, but it lives on in infamy in the career of Ben Stokes. Despite him playing brilliantly en route to the showpiece match and being expected to lead his team to victory, it just wasn't meant to be. But unfortunately, this painful evening became a defining moment in the career of the Durham man, marking his first major defeat in which he became the subject of mockery from both the public and media alike.
England reached the final with just one defeat to their name, and Stokes was crucial to his side's success. As such, he was tasked with bowling the final over of the match and had a whopping 19 runs in hand that he had to defend. However, wasn't up to the task, and West Indian slogger Carlos Brathwaite smashed him for four consecutive sixes to secure a four-wicket win for the Caribbean outfit. Stokes was visibly heartbroken, and the image of him kneeling on the ground remains one of the most iconic images in cricket history.
The Summer of 2019
Cricket fans will always remember the summer of 2019 as the summer of Ben Stokes. It kicked off in unforgettable fashion at the 2019 Cricket World Cup, where he played a pivotal role in England's success.
In the showpiece finale at Lord's, Stokes and his English teammates faced off against his birth country of New Zealand, and he went on to an unbeaten 84 from 98 balls to force a super over in a man-of-the-match winning performance. One of the game's pivotal partnerships was him and Jos Buttler, and the two of them successfully managed to match the Kiwis' total before being up to the challenge of scoring the runs required to win the trophy in a super over.
He then came back a few weeks later to play one of the greatest innings ever witnessed in modern-day cricket. Stokes' remarkable 135 unbeaten runs during the third Test of the 2019 Ashes series at Headingley helped England defeat Australia by one wicket and save the series. Stokes has always demonstrated a willingness to stand up when it counts, inspiring both his teammates and spectators, which was important in Brendan McCullum's choice to name his main man as his captain last year.