Brock Lesnar wife: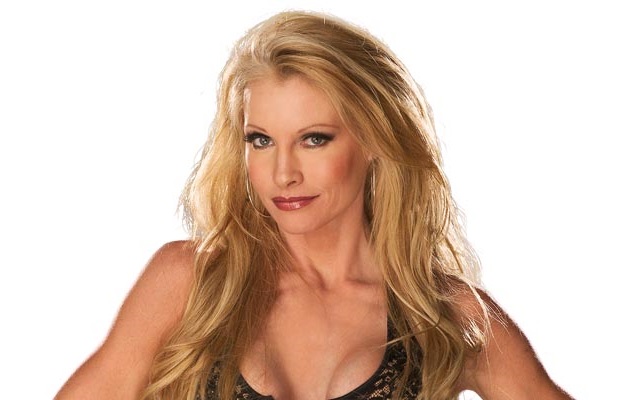 The world knows brock Edward Lesnar as one of the greatest American – Canadian professional wrestlers, MMA (mixed martial arts) fighters, and surprisingly a good footballer to have played in the professional league. The great brock Lesnar is the longest-reigning WWE universal champion and is one of the most loved WWE world championship winners. Brock Lesnar is said to have married the beautiful American model, actress, and retired professional wrestler who is also an idol for the rising female wrestlers known as sable in the ring. The real name of the sable is now Rena Marlette Lesnar. Rena Marlette Lesnar is very well known because of her time in WWE. Sable joined WWE in 1996 and soon defeated Luna Vachon and Jacqueline to become the second WWF world champion.
About Brock Lesnar: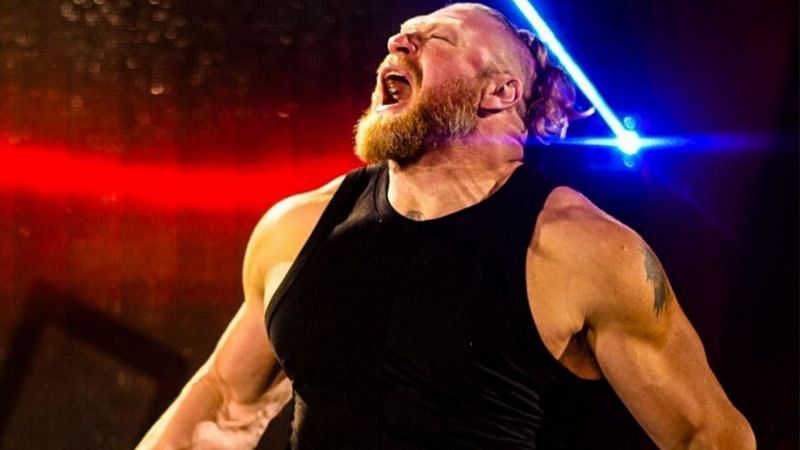 Brock Edward Lesnar was born on July 12, 1977, in Webster at South Dakota, and is the son of Stephanie and Richard Lesnar. The former WWE star grew up on his parent's dairy farm which was in Webster. Brock is a combination of German and Polish originality and has two older brothers named Troy and Chad along with a younger sister named Brandi. When aged 17, Lesnar decided to join the Army National Guard and was assigned to an office job. Later it was found that Lesnar's red-green colorblindness made him too vulnerable for fulfilling his desire to work with explosives. He was discharged after failing a computer typing test and was later forced to work for a construction company.
Brock Lesnar's amateur wrestling career and a part of his footballing career started when he attended Webster high school. He was a trained mixed martial artist and competed in the amateur wrestling leagues and was soon placed third in the state amateur league during his senior years. After that, Brock Edward went to Bismarck State College and soon became the National Junior College Athletic Association (NJCAA) heavyweight champion in wrestling during his sophomore year. He then decided to take a transfer to the University of Minnesota on a wrestling scholarship for his junior and senior college years, where he became roommates with future WWE colleague Shelton Benjamin, who was also his assistant coach.
About Rena Marlette Lesnar: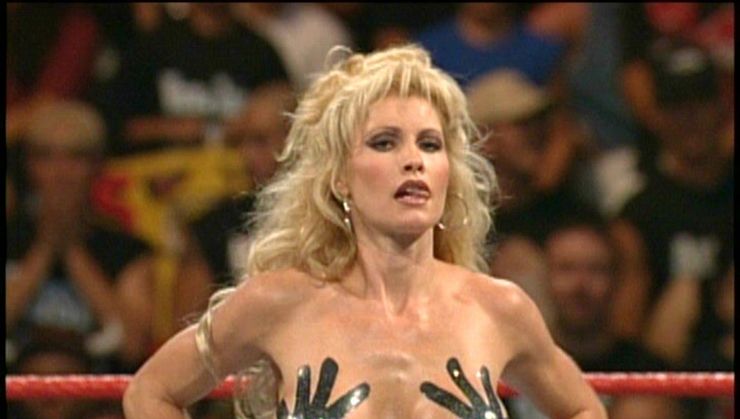 Brock Lesnar's wife, Rena Greek was born on august 8 1967 in Jacksonville in Florida. during her youth years, sable was actively involved in outdoor activities such as gymnastics, horse riding, and softball. Sable was also indulged in beauty contests and won her first-ever beauty contest at the young age of 12 which motivated her to take up a career in modeling. In 1990, Sable decided to become a professional model and gained considerable popularity once she signed contracts with Loreal, Pepsi, and Guess.
Rena greek decided to tie a knot with her first husband Wayne Richardson in 1984. Sable and Wayne Richardson, her first husband were leading a happily married life and also had a daughter named Mariah. The marriage ended when Sable's first husband, i.e, Wayne Richardson was caught in a drunk driving accident where he ended his life. Richardson left behind his daughter Mariah for Rena greek. Since 1991, Rena Marlette Lesnar has been taking care of her daughter named Mariah with the help of Brock Edward after the death of Richardson.
Sable's introduction to Marc Mero and WWE debut: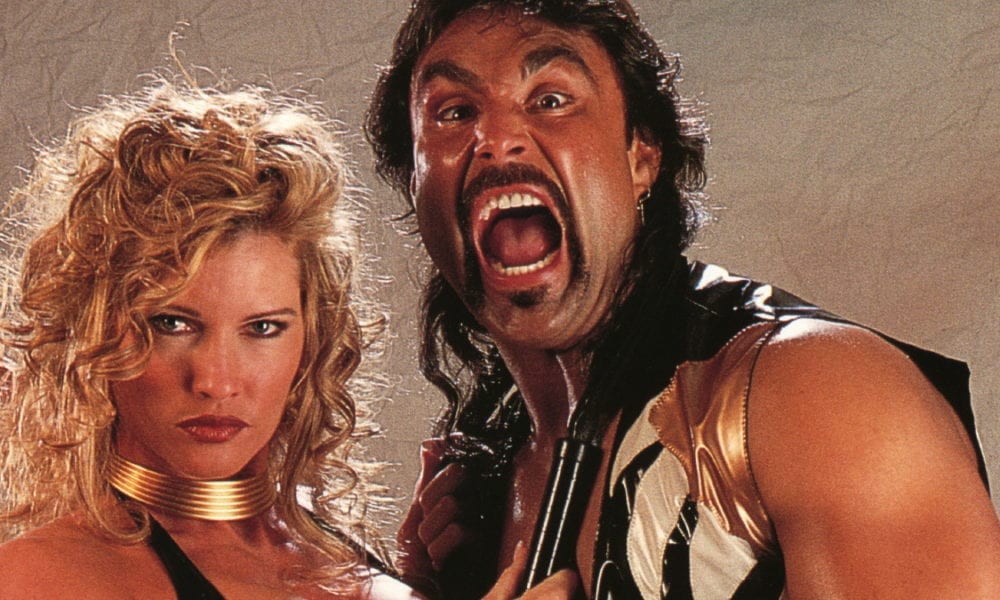 After the death of her first husband, Rena Greek decided to tie a knot with Marc Mero who was involved in professional wrestling and was an amateur boxer. Marc Mero happily agreed to take care of Rena's daughter Mariah after they married in 1994. Marc Mero was the one who introduced Rena Greek into the world of WWE and soon gave her a dream debut.
With the help of Marc Mero, Rena made her World Wrestling Federation ( WWF ) debut with the ring name as Sable at WrestleMania XII in March 1996, where the girl from Jacksonville escorted Hunter Hearst Helmsley to the ring as he took on the returning Ultimate Warrior. Sable's first major impact on WWE involved her then real-life husband, who was popular as "Wildman" Marc Mero.
The storyline started when Marc Mero saw that his wife Rena was being mistreated by Helmsley backstage, so Marc Mero attacked Helmsley and appointed Sable as his manager. Sable remained Marc Mero's manager until his injury in 1997. Between 1997 and the time Marc Mero returned from his injury in 1998, Sable gained considerable popularity on her own strength.
The fights between the couple kept on growing and then came a day when the duo of Sable and Marc entered into the legendary feud with Luna Vachon and The great mixed martial artist (MMA) Formerly Known as Goldust, which climaxed in a match at WrestleMania XIV in March 1998. Sable delivered a superkick to Goldust and executed her special "Sable Bomb" and a release powerbomb on Luna.
When Marc made a return, he changed his name to "Marvelous" Marc Mero but this time things were different. Marc Mero didn't like the fact that Sable gained considerable popularity in just bout less than a year. Out of jealousy, Marc Mero refused to let Sable get any of the spotlights and even started to mistreat her.
Sable also gave a TKO and pinned Luna to finish the match and seal a victory as the crowd chanting Sable's name in the background. The crowd chanting Sable's name had given more rise to Marc's jealousy and at the following pay-per-view event, Unforgiven in April 1998, Sable lost to Luna in an Evening Gown match after Sable was being intentionally distracted by her husband who was there outside the ring.
Sable took this defeat on her self respect and this time she understood that Mero never liked the way how Sable gained popularity, so after what happened at the unforgiven, Sable openly challenged Mero for a match and then gave him a kick on the groin along with her special Sable bomb to take her revenge. The insult by Sable and the anger which aroused among the crowd against Mero was not enough when the next day Mero debuted Jacqueline DeLois Moore as his new manager. The consequence of this move was being clear on their married life as Sable had decided to part ways with Mero after he debuted Jacqueline.
Sable vs Jacqueline – The New Hot Topic:
The news, WWE, and every person now only knew about one topic which was Sable vs Jacqueline. Sable and Jacqueline soon met in a bikini contest which was held in July 1998 at Fully Loaded. Sable was seen only wearing impressions of hands painted on her exposed breasts which won her the contest after receiving the most cheers from the audience. The next night on WWE raw brand, it was Vince McMahon who disqualified Sable from the previous night's bikini contest and said that he did so as she did not actually wear a bikini, and the trophy was then awarded to Jacqueline.
To date, it is believed that there was some conspiracy that took place just to take away the prize from Sable. In response, Sable gave McMahon the double finger. At SummerSlam, Sable came in with her mystery partner who was a federation newcomer, popularly known as Edge, and successfully defeated Mero and Jacqueline in a mixed tag team match. It was a perfect revenge moment for Sable.
On 21st September 1998, in the raw brand of the WWF women's championship title, Sable was to face Jacqueline again. Sable suffered an unexpected defeat when the fight was intentionally being interfered with by Marc. Sable could not take this defeat and challenged Jacqueline for a rematch. On November 18, 1998, at the survivor series, the rematch took place where Sable easily defeated Jacqueline and she claimed the WWF women's championship title. During the match, Sable easily power bombed Marc and Jacqueline which won her the championship.
Sable's exit from WWF: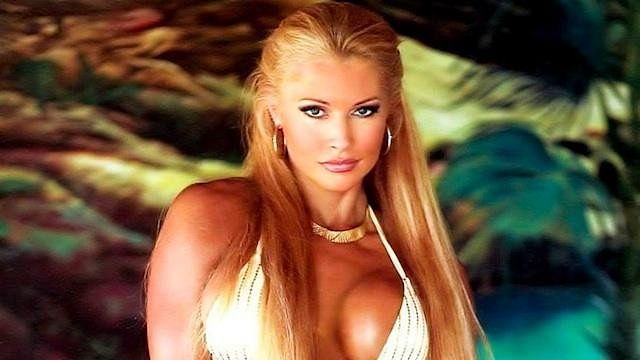 In December 1998, as part of a new storyline, it was seen that Sable was being attacked by some masked villainess who called herself the Spider Lady. Later it was found that the Spider Lady was actually Luna Vachon. This attack was never forgotten by Sable and when they met each other during the Strap match at the Royal Rumble, Sable easily defeated Luna after she had help from a planted female Sable fan and a newcomer named Tori. Tori's debut was somehow special as it signified a change in Sable's persona in the upcoming days.
After the spectacular win at the Royal Rumble, Sable was the cover girl for the April 1999 issue of Playboy. The April 1999 issue turned out to be one of the highest-selling issues of Playboy ever. Surrounding the release of the issue, the Sable character took a turn as she stepped into Hollywood and this gave her a much more inflated ego.
She debuted a new catchphrase: "This is for all the women who want to be me and all the men who come to see me" and a dance move called "the grind." Successful title defense became a myth for her as she could rarely defend her titles in the ring. Sable continually berated her fan and the upcoming wrestler Tori which eventually lead to a feud and a match at WrestleMania XXV. During the match, Nicole Bass debuted as Sable's bodyguard and helped her win the match. Sable also feuded with Luna Vachon, who had turned face.
Sable went on with Bass making Bass do all of her dirty work. Sable continued to hold the championship for almost six months. On May 10, 1999, a successful title defense streak broke when she lost to Debra who won the Women's Championship from Sable in an Evening Gown match. Generally in an Evening Gown match, the winner of the match is considered to be the woman who forcibly removes her opponent's dress, which Sable did and technically she was supposed to be the winner but as a part of the storyline, Shawn Michaels, however, ruled out the win and said that the woman who had lost her dress was the winner which automatically makes Debra the new Women's Champion.
It is said that there was an off-screen dispute between Sable and the committee, which is why Sable had lost the title on-screen. By this time, Sable had lost her popularity backstage to such an extent that Sean Waltman has even admitted to having been playing a nasty practical joke on her last day with them.
Post-WWF and Lawsuit against the company: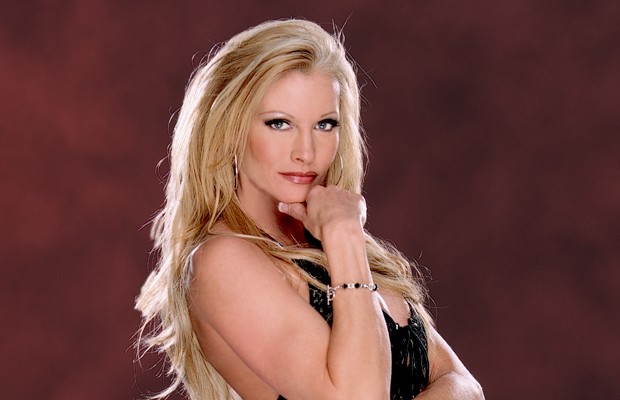 After ending her relations with the WWF in July 1999, Sable decided to file a lawsuit against the company. The lawsuit filed was $ 110 million with the allegations of sexual harassment and of unsafe working conditions for women in the company. Sable claimed to have filed this lawsuit after she refused to go topless on screen for the company. During the time of the lawsuit, Vince McMahon played a smarter move and countersued her for the control of the stage name "Sable". Vince's counter-sue turned out to be effective enough for the company as Sable had to reduce the damage money and eventually settle outside of the court in August 1999 for the sexual harassment case.
After her exit from the company, the American Model made an unexpected on-screen appearance as an audience member on World Championship Wrestling Monday Nitro on June 14, 1999. Later that year, Sable used her real name and was featured in the September 1999 edition of Playboy magazine. She became the only person in the history of the magazine to appear twice during the same year with two different names. In the year 2000, Sable released her autobiography named "Undefeated" and later in that year released a comic book named "The 10th Muse" which starred herself as a superhero.
Sable returns to WWE: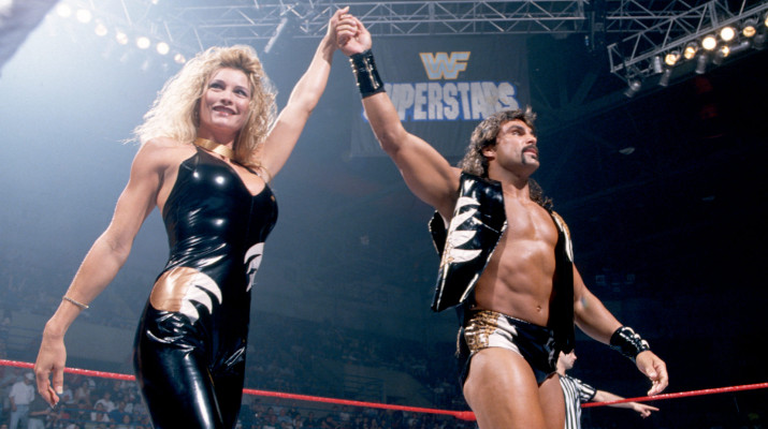 One fine morning on April 3, 2003, it was shocking for the whole world as the newspaper headlines read "Sable Returns to WWE". Sable was back with a bang on the episode of WWE Smackdown and continued to portray a villainess role in it. During this time, she had developed a great friendship with the rising start Torrie Wilson. The so-called villainess Sable followed Torrie Wilson down for her matches and even talked with her backstage which was hard for people to believe because of Sable's villainess character.
Things changed between them when during a tag match, Torrie Wilson was left alone by Sable in between as she had to fend for herself. This issue eventually got bigger as Sable challenged Wilson to a showdown bikini contest at Judgment Day. On the judgment day, Sable was dominant and got the bigger applause but Wilson played a smart move and removed her underwear to reveal an even smaller bikini underneath and the Special Guest Referee Tazz was too impressed as he declared Wilson the winner. Sable could not take this defeat and had an altercation with the guest judge Tazz, dumping water on him on the following edition of WWE SmackDown.
By January 2004, speculations had started that Sable has been dating the trained mixed martial arts (MMA) fighter and the professional wrestling star Brock Lesnar. By this time even Brock Lesnar had established himself in the professional wrestling business as one of the heavyweight champions in the market. Till July 2004, Sable had been indulged in a number of feuds and off the screen was frequently seen with Brock Lesnar and even rumors had started to spread that Sable is now Brock Lesnar's wife soon it would be made official.
However, the rumors were soon denied by Sable when she official said that she is not yet Brock Lesnar's wife but soon would be. In August 2005, Sable appeared for the final time on the episode of WWE Smackdown when Sable Dawn Marie and Torrie Wilson accompanied Eddie Guerrero to the ring in his lowrider. On 10th August 2004, it was made official by the WWE committee that Sable and WWE had parted their ways on good terms this time. However, Brock Lesnar said that Sable decides to quit being a professional wrestler as she wanted to spend the rest of her life with her family.
Brock Lesnar's wife – Sable: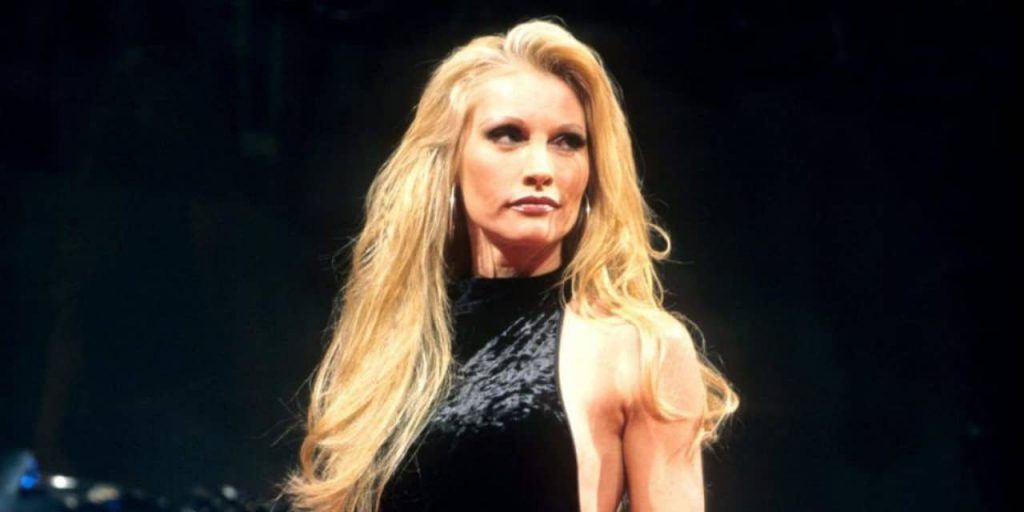 Soon Sable divorced Mero and was ready to get the tag of Brock Lesnar's wife. The couple decided to get engaged in the same year but called it off and decided to get engaged in January 2005. As both of them had now left the ring, they decided to promote an underdog league and went to NJPWL ( New Japan Pro Wrestling League). Brock Lesnar was the first one among the couple to make a debut in the NJPWL.
The former WWE star made his debut on 8th October 2005 in a three-way match with Kazuyuki Fujita and Masahiro Chono and ended up defeating both of them to become the IWGP heavyweight champion in his debut match. Lesnar won the match after he pinned Chono and gave him the brutal F – 5 ( which was renamed as Verdict as WWE owned the trademark on the F – 5 name ). Brock Lesnar was one of the rarest American wrestlers to have won this title.
After the match, WWE had filed a lawsuit against Lesnar. Brock Lesnar had to previously sign a non-compete clause in order to be released from his contract with WWE, which prohibited him from working for any other professional wrestling companies before June 2010. However, Brock Lesnar decided to challenge this ruling in court. WWE was forced to responded with a counterclaim after Lesnar breached the agreement by appearing at a New Japan Pro Wrestling show in 2004. The court could only hold a restraining order on Lesnar's appearance in the league till December 6, 2004.
When Lesnar returned, he sealed 2 back to back victories for himself. On 4th January 2005, Brock Lesnar had a successful title defense against the former titleholder Shinsuke Nakamura. On 13th January 2006, another lawsuit was filed by WWE in order to stop him from retaining the IWGP heavyweight champion title, and once again the court had to deny it. Lesnar went on to defend his title once again against Giant Bernard on 3rd May.
On 4th January 2006, Sable accompanied Brock Lesnar for the first time in New Japan Pro Wrestling NJPW, and from that day onwards Sable decided to accompany Brock Lesnar to the ring at every match. Sable accompanying Brock Lesnar was even liked a lot by crowds and sometimes even the newspaper headlines read that " Brock Lesnar's wife accompanying him to the ring ". On July 15, 2006, the New Japan Pro Wrestling NJPW stripped Brock Lesnar of the IWGP Heavyweight Champion title as he would not return to defend it due to visa issues.
A tournament was held on July 16 2006 in order to determine the new champion who would be holding the title, which was won by Hiroshi Tanahashi. Although a new champion had been found, Brock Lesnar continued to possess the physical IWGP Heavyweight Champion belt until late June 2007.
Marc Mero open about Sabal and Brock Lensner's relationship: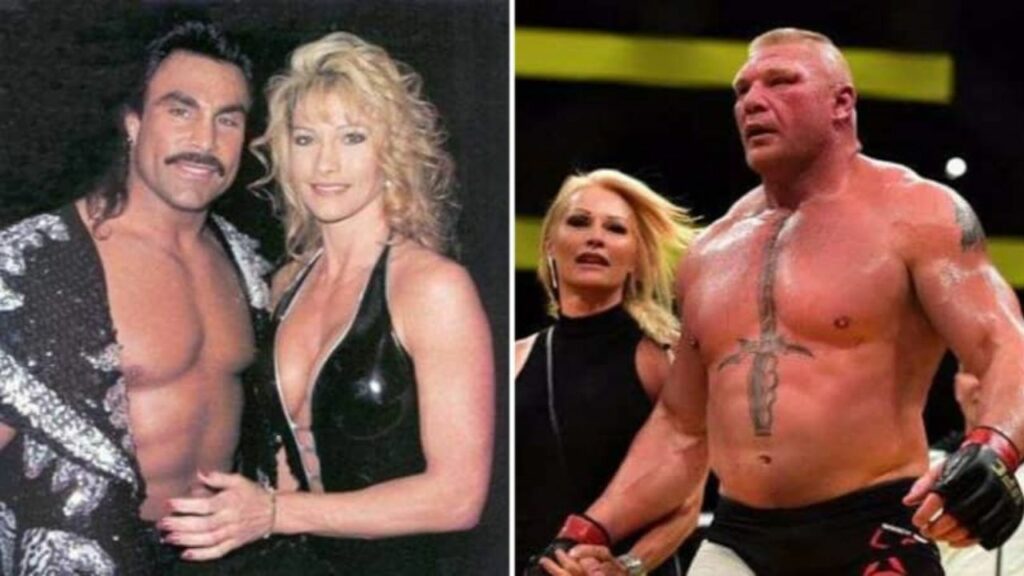 Previous WWE Star Marc Mero has drilled down into his ex Sable leaving him for Brock Lesnar, who hence finished his relation with the previous Ladies' Boss.
Before her starting a relationship with Lesnar, Sable was hitched to Mero from 1994 to 2004, with the pair filling in as a fundamental represent WWE during the mentality period in the last part of the 1990s.
During a new meeting with Wrestling News, the previous Intercontinental Top Champion talked about his marriage with Sable and that he has no worries towards her or Brock Lesnar.
Mero Said:
You know then, unfortunately, she fell in love with another wrestler (Brock Lesnar) while we were still married and found about it, and that's when I filed for divorce and moved on with my life. But you know I've never spoken to her since then, and if I could ever say anything to her, it's just two words, 'thank you', if it wasn't for that I would not have had this incredible life that I have today."
UFC Debut and UFC Heavyweight Champion:
On 2nd February 2008, Brock Lesnar officially made his debut against the former UFC heavyweight champion in a promotion event which was titled as UFC 81: Breaking Point Champion Frank Mir. Brock Lesnar had large hands and was forced to wear 4XL gloves for the fight. On his debut, Brock Lesnar managed to secure an early takedown against the former UFC record holder and began landing numerous punches on him, but was docked a point after a punch hit Mir on the back of the head. Brock Lesnar managed to score another takedown and continued landing ground and pound on him.

However, Mir managed to secure a kneebar and forced a submission from Brock Lesnar of the first round. This was probably the worst opening UFC record that Brock Lesnar must have expected, i.e, to lose in his UFC debut. At UFC 82 on March 1 2008, it was announced that Brock Lesnar was deemed to fight Hall of Famer Mark Coleman UFC 87. However, Coleman had to withdraw from the fight due to an injury and was replaced by Heath Herring.
It was clearly evident that Brock Lesnar had taken a lot of experience from the first match and he began to dominate his match against Heath from the beginning and eventually winning the match and giving his UFC championship career a boost.
After Brock Lesnar had established himself in the UFC championship, the audience expected to see brock lesnar's wife back at the ring as well but were disappointed when brock Lesnar's wife, Sable announced it herself that she has no plans to return to the ring as a fighter but the audience should be able to see Sable always by her husband's side supporting him.
Soon came the big day in the life of Brock Lesnar and Brock Lesnar's wife Rena when on 15th November 2008, Brock Lesnar was announced to fight Randy Couture and the winner would be the new UFC heavyweight champion for the world. During the match Brock Lesnar somehow managed to deny Couture's takedown attempts and outstruck him on the feet eventually knocking him down and landing ground and pound until he was awarded the technical knockout, claiming the UFC Heavyweight Championship in the process.
Brock Lesnar's illness and his title loss: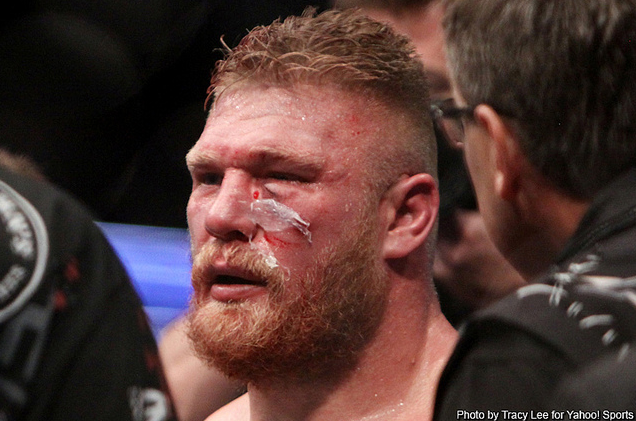 After winning the UFC heavyweight title, Brock Lesnar went on to defend his title successfully for two years. Brock always considered Sable as one of the main reasons why he always stood strong regardless of the opponent he was deemed to face. In 2009, there was a big day when Brock Lesnar was to defend his UFC heavyweight title against Shane Carwin which was a big task for him but few days before the match, the UFC committee was informed by Brock Lesnar's wife Rena that Brock Lesnar has been ill for the last three weeks and would require some time for recovery.
When Brock Lesnar's illness was sustained for long, Brock lesnar's wife Rena decided to run him through some tests and found out that Brock had tested positive for mononucleosis. After a few more tests, Brock again tested positive for diverticulitis. Soon Brock Lesnar returned to the ring in the bout against Shane Carwin and after a brutal fight, Brock Lesnar became the only person in the history of UFC to hold the title for the longest period.
The golden nights did not last for too long for Brock Lesnar. Soon Brock Lesnar gave up his title to the undefeated Cain Valasquez. This was probably the hardest time in Brock's career as everyone had lost faith in him except for Brock Lesnar's wife Rena. The support from Brock Lesnar's wife Rena to him was enough for him as he thought the love of his wife would be enough for him to live the rest of his life and eventually in March 2015 announced his retirement from the ufc .
Brock and Rena's private life: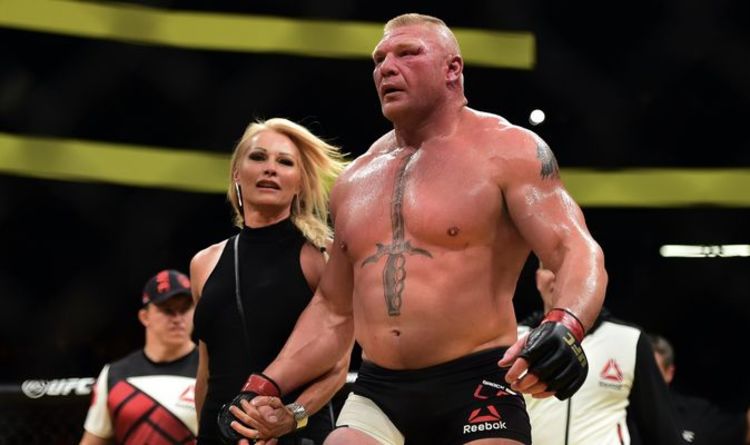 Even tho Brock Lesnar had announced his retirement as a professional wrestler, he still made a return in WWE as well as in the UFC. However, Lesnar's wife Rena Marlette never made the return and remained as a retired professional wrestler. Before getting married to Rena Marlette, Brock was engaged to Nicole McClain and even had twins, a son named Luke who is a professional ice hockey player and a daughter named Mya Lynn who has recently signed in the track and field events of the Arizona State. Brock Lesnar with his wife has two children, Turk and Duke.
The two children Turk and Duke are the youngest Turk was born in 2009 and Duke in 2010. In addition to them, Brock Lesnar and his wife Rena are still parenting Rena's daughter Mariah whom she conceded with her first husband. The couple is said to be living a happy life at this time of pandemic in Florida.
Rena's Achievements:
Rena Marlette has always been a great wrestler inside the ring, a great wife to Brock Lesnar, and a great mother to all her children. The achievements of Rena Marlette are:-
World Wrestling Federation
WWF Women's Championship (1 time)
Slammy Award (2 time)
Dressed to Kill (1997)
Miss Slammy (1997)
Milton Bradley Karate Fighters Holiday Tournament Champion (December 16, 1996)
For More WWE Related articles visit Sportslibro.com