It was 1988 at the Calgary Winter Olympics that history was made. This was the first time that a team from Jamaica would take part in the bobsled. With winter temperatures reaching the 30 Celsius mark in Jamaica, this was hardly the country where you'd expect any capable team to come from. Devon Harris, and his teammates, had other ideas though.
During his time in the military, Harris had already shown his sporting prowess. His original aim was to compete in the Los Angeles Olympics of 1984 as a middle-distance runner. When this opportunity escaped him, he was convinced to grip the next opportunity to come his way – the 1988 Winter Olympics.
A crazy idea
When Devon Harris spoke with Betway Insider, he was clear that he believe the whole concept of a Jamaican bobsled team was a little crazy, to say the least. As he recalls "I remember saying that it was the most ridiculous idea ever conceived by man, and nobody could get me to go on one of those things". Thankfully, someone did persuade Harris to go on 'one of those things' and the rest is history.
Harris went down in history as being a founder member of the first Jamaican bobsled team. The first outing in Calgary hardly saw the team shrouded in glory. In fact, after four crashes they found themselves being disqualified, but this didn't stop Harris and co returning home as heroes.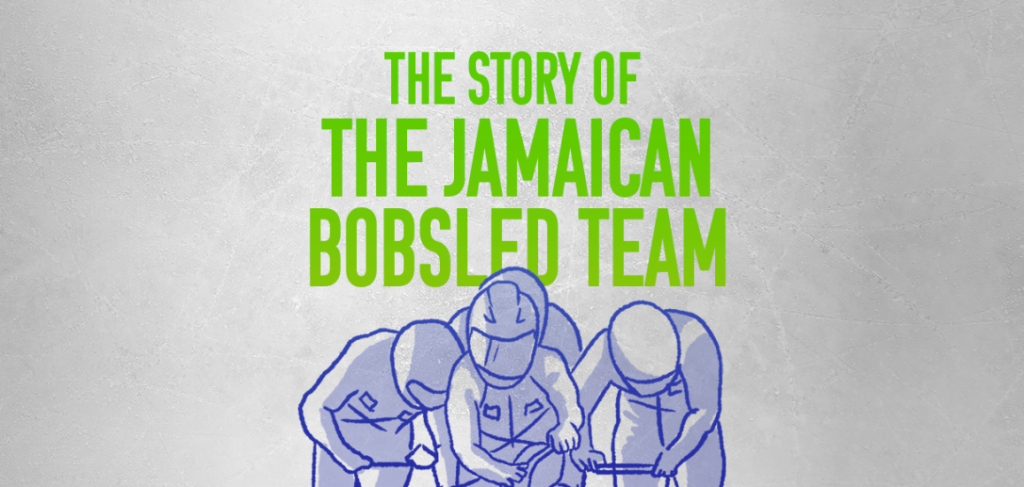 More than meets the eye
When you delve into Harris' past, it becomes clear that he has always been a little different. Having been born into poverty, there was a very real chance that Harris could have fallen in with the guns, gangs, and drugs that surrounded him. That was not to be though: from an early age Harris showed his determination to succeed and he went on to carve out a new life.
This mindset, the one that allowed him to overcome barriers that many of us can hardly imagine, is what drove Harris. It is this mindset that makes him a sporting great. A one of a kind. His bobsled team story isn't just about a sport event. It is about overcoming adversity and showing the power of persistence. These are the signs of a true sporting great.
Immortalised by Disney
Whether you were around in 1988 or not, the chances are that you'll know all about Harris and the struggles faced by the Jamaican bobsled team thanks to the 1993 Disney film. Cool Runnings tells the tale of a team that faced mockery as they fought to take their place in Calgary. While all films are subjected to artist license, Harris is fond of the Disney production. He says, "Cool Runnings is the kind of movie I would enjoy even if it wasn't about a significant part of my life. I really loved it and still love the human-interest story and the powerful life lessons".
Calgary wasn't the end of the story for Harris: 2 more Winter Olympics followed and saw Harris secure his place in history.