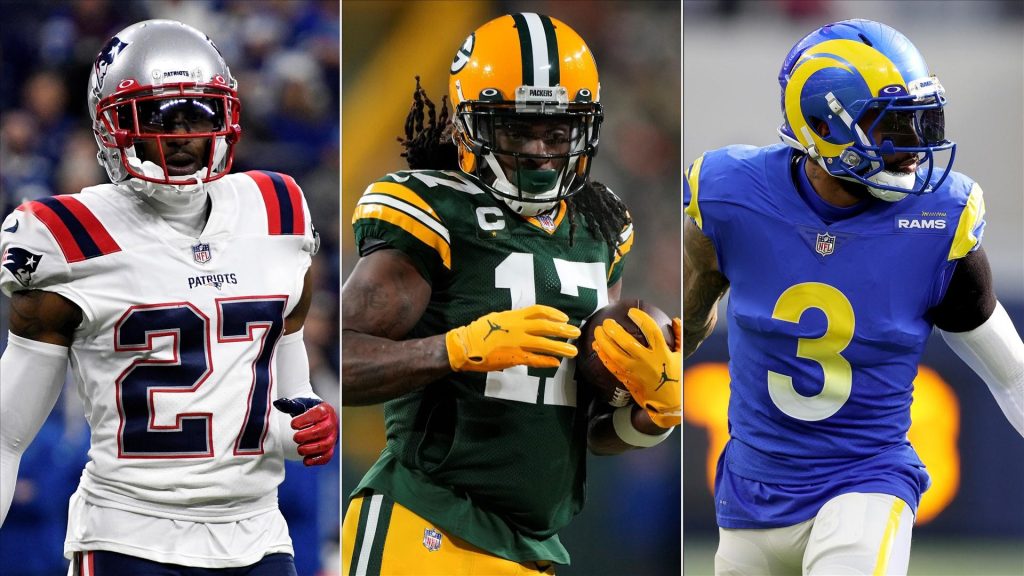 With Super Bowl 56 in the books, teams in the NFL are looking towards the first significant date in the offseason for NFL players. March 16 marks the start of NFL free agency, which can turn into an online casino of sorts with free agent players being taken off the boards of coaches and owners looking for the right people to help get their team to the Super Bowl. There are some big-name players that other teams could pick up if those players go on the free agency market instead of re-signing with their current team.
Some teams have to address their team's significant needs during this free agency period. Teams like the Chicago Bears, Detroit Lions, and Jacksonville Jaguars have to add players to help improve their team around the new talent they added last year. In the case of the Tampa Bay Buccaneers and Pittsburgh Steelers, they both need a high-caliber quarterback to replace their respective retiring quarterbacks of Tom Brady and Ben Roethlisberger.
With over 700 players set to be free agents in 2022, teams will need to act quickly to retain or acquire the talent available for NFL teams when free agency starts on March 16th. So who are some of the biggest names on the free agency list, and will they stay or leave their current team?
OLB Von Miller
Miller started his career in Denver and was traded to the Los Angeles Rams before the trade deadline in 2021. He is set to be an unrestricted free agent and is one of the top outside linebackers on the market. Miller has been to two Super Bowls and won his first with the Rams this past season. He had 9.5 sacks and 50 tackles during the regular season in 15 games played. While the Rams look like the spot for Miller, his old team in Denver might try to court him back out there.
WR Chris Godwin
Godwin is a long-time Buccaneers receiver and has done well no matter who was quarterbacking the team. However, Godwin suffered a torn ACL in 2021 in a game against the New Orleans Saints, which could hurt his value on the free agency market. In the 15 games he played before his injury, Godwin had 98 receptions for 1,103 yards and five touchdowns.
Godwin is expected to be ready to play during the second week of the NFL regular season, but he might be doing so in another jersey. With Brady retiring, and the Buccaneers spending money last season to keep all their starters from their Super Bowl 55 winning team, the Buccaneers might now have the money to keep Godwin around. As an unrestricted free agent, Godwin could find himself on a team that's ready to make the Super Bowl for the NFL 2022-23 season.
WR Davante Adams
Another top receiver on the free agency list is Davante Adams. Adams is set to be an unrestricted free agent come March 16th, but will the Packers let this top-tier receiver slip away from Green Bay? While it is doubtful the Packers let Adams go; it will depend on Aaron Rodgers and where he will be for the 2022-23 NFL season. While Rodgers is contracted to stay in Green Bay in 2022, the team could trade him away, which was the rumor going around last year around this same time frame.
Adams and Rodgers would seem to be a package deal for any NFL team, as Adams has spent his whole career in Green Bay. However, the Packers might put the franchise tag on Adams to keep him there for this upcoming NFL season. Adams had 123 receptions for 1,553 yards and 11 touchdowns last season.
G Brandon Scherff
Scherff is one of the best running and passing blockers in the NFL currently. He is set to be an unrestricted free agent and has plenty of teams that could use his help. Teams like the Bears and Seahawks, who were some of the worst at protecting their quarterback, could use Scherff. However, playoff-caliber teams like the Bengals and Ravens could better fit Scherff if he's looking for a team with Super Bowl potential. But with his history of injuries, he might get overlooked even though he has been a great talent when he is healthy.