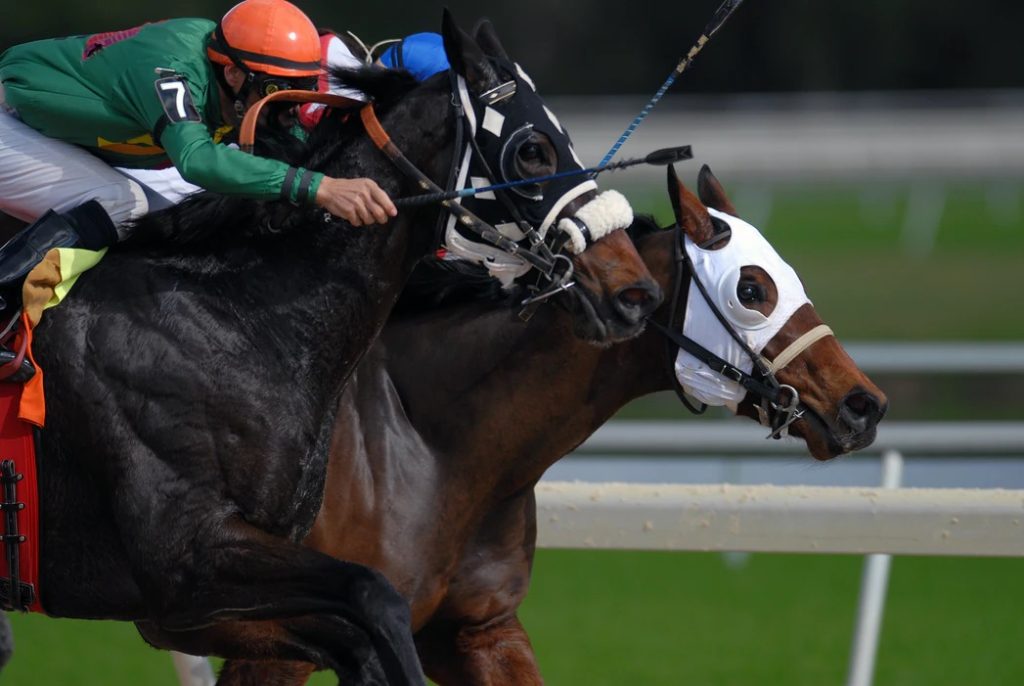 The Kentucky Derby, while based on the Derby Stakes at Epsom, is a very American tradition. As a result, the vast majority of Kentucky Derby participants have been American bred.
Nonetheless, among the Kentucky Derby picks by TwinSpires every year we find some exceptions of horses born or bred outside the US. Here are some of the most notorious ones from throughout the years.
*Omar Khayyam (1st, 1917)
*Omar Khayyam (the asterisk being a historical denoter of horses bred outside of North America) was the first foreign-bred winner of the Kentucky Derby. He was a British blue-blood, his sire Marco having raced toward the top of his class in England in 1895, and his damsire Persimmon having won the Derby Stakes in 1896 among other notable races.
In 1917, the Triple Crown did not exist as an official "set" of races; prior to 1918, no horse had even raced in the Kentucky Derby, Preakness, and Belmont Stakes. Nevertheless, *Omar Khayyam eventually developed a rivalry with 1917 Belmont Stakes winner *Hourless, a fellow British-born colt, with the two being heralded as the co-champion three-year-old males.
*Tomy Lee (1st, 1959)
The second foreign-bred horse to win the Kentucky Derby was *Tomy Lee, who, like *Omar Khayyam, was bred in England but did all of his racing in America. He won the Derby by a nose over eventual champion Sword Dancer after a roughly-run battle that lasted the entirety of the Churchill Downs backstretch. *Tomy Lee's form and fortune both trailed off after the Kentucky Derby; he never won another stakes race and had fertility problems at stud.
Northern Dancer (1st, 1964)
Northern Dancer is, justifiably, far more well known as a stallion than as a Kentucky Derby winner, but the Canadian-bred was a fantastic racehorse in his day as well. His Derby win in a flat time of two minutes was the fastest ever until Secretariat in 1973 and is still the third-fastest Derby ever. He also became the first and only horse to win both the Kentucky Derby and Canada's premier race, the historic Queen's Plate.
Canonero II (1st, 1971)
This North Carolina-bred colt was a complete unknown coming into the 1971 Kentucky Derby; he had raced solely in Venezuela, and not very well at that, winning no major races. Grouped with other less distinguished runners as part of the multi-horse mutuel field, Canonero II shocked the racing world by winning not only the Kentucky Derby but the Preakness as well.
He developed a foot infection prior to a fourth-place finish in the Belmont Stakes, but he was named Champion Three-Year-Old Male in the inaugural Eclipse Awards and later defeated 1972 Kentucky Derby winner Riva Ridge as a four-year-old.
Bold Forbes (1st, 1976)
Although Bold Forbes was a Kentucky-bred, he did most of his two-year-old racing in Puerto Rico. He won all of his in Puerto Rico, including the Clasico Dia de los Padre, before traveling back to America and winning the Saratoga Special and the Tremont before suffering his first defeat in an allowance race. He took the 1976 Kentucky Derby in gate-to-wire fashion over heavily favored Honest Pleasure. He finished third in the Preakness before winning the Belmont Stakes and was eventually crowned champion of his crop.
Sunny's Halo (1st, 1983)
The second Canadian-bred horse to win the Kentucky Derby was Sunny's Halo, who had been Canada's champion two-year-old of 1982. He was the first horse to win both the Arkansas Derby and the Kentucky Derby. He developed sore ankles after the latter race, but also managed to win the Super Derby by a dozen lengths, increasing the prestige of that race.
Mister Frisky (8th, 1990)
Mister Frisky was bred in Florida but raced his two-year-old season in Puerto Rico before targeting the 1990 Triple Crown. He was heavily favored in the Kentucky Derby, and was at that time undefeated in sixteen career starts. He finished eighth in the Derby and third in the Preakness, after which it was discovered that he had a near-fatal throat abscess. He attempted a comeback in 1991 but was unable to win in two starts.
Arazi (8th, 1992)
Arazi's win in the 1991 Breeder's Cup Juvenile after a dominating campaign in France was nothing short of breathtaking, and he instantly became the heavy favorite for the 1992 Kentucky Derby. Knee surgery and a light prep schedule in France on the grass did little to deter his fans, but it may have been to his undoing as he flattened out in the Churchill Downs stretch to finish eighth. Returning to France, he won minor stakes races before attempting American racing again, finishing eleventh as the favorite in the Breeder's Cup Mile.
Mine That Bird (1st, 2009)
Although bred and foaled in the United States, Mine That Bird became Canada's champion two-year-old male in 2008, winning three stakes races at Woodbine before finishing last in the Breeder's Cup Juvenile. A fourth-place finish in the Sunland Derby qualified him for entry into the Kentucky Derby, but did little to inspire confidence in the gelding, who was sent off at odds of 50-1.
Jockey Calvin Borel gunned him to a 6 ¾ length victory but instead of going for a Triple Crown, opted to ride Kentucky Oaks winner Rachel Alexandra in the Preakness. Rachel Alexandra won the Preakness with Mine That Bird finishing second under Mike Smith. Mine That Bird raced in the West Virginia Derby and the Breeder's Cup Classic but never won again.
Master Fencer (JPN) (6th, 2019)
Master Fencer became the first Japanese-bred horse to compete in the Kentucky Derby, earning his spot by finishing second in the Fukuryu Stakes. A relative unknown on the first Saturday in May of 2019, he ran well to finish sixth (elevated to fifth via disqualification). He was well regarded in both the Belmont Stakes and the Belmont Derby on turf but failed to place in either, after which he returned to his native Japan.
Possible foreign entrants in the 2022 Kentucky Derby may include Delicada (JPN), who beat the boys in the Fukuryu, and UAE Derby winner Crown Pride (JPN).