Who is Real Madrid star, Zinedine Zidane?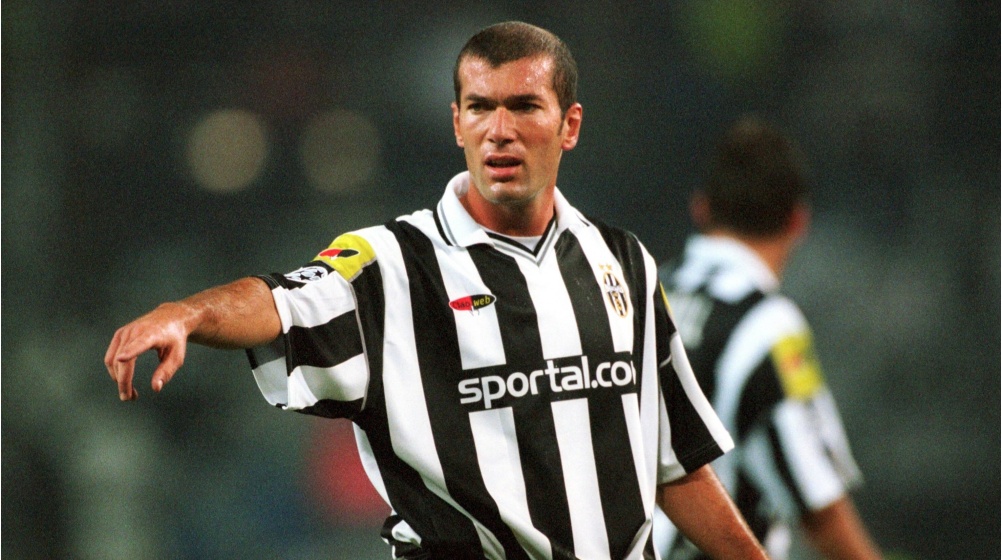 Zinedine Yazid Zidane, better known by his nickname Zizou and born on June 23, 1972, is a French National team professional footballer and a manager and former offensive midfielder.
One of the best managers in the world, he most recently led the Spanish team Real Madrid. Zidane was a playmaker noted for his grace, vision, passing, ball control, and skill.
He is also recognized as one of the best players of all time. As a player, he won several individual honours, such as the 1998 Ballon d'Or and the titles of FIFA World Player of the Year in 1998, 2000, and 2003.
Who is Zinedine zidane's wife Veronique zidane?
The wife of French football great Zinedine Zidane is former dancer and model Véronique Zidane. Continue reading to learn more about Véronique Zidane.
Despite being a French native, Zinedine Zidane wife spent her formative years in Spain before returning to France to complete her education.
Where does Zinedine Zidane wife Véronique Zidane come from?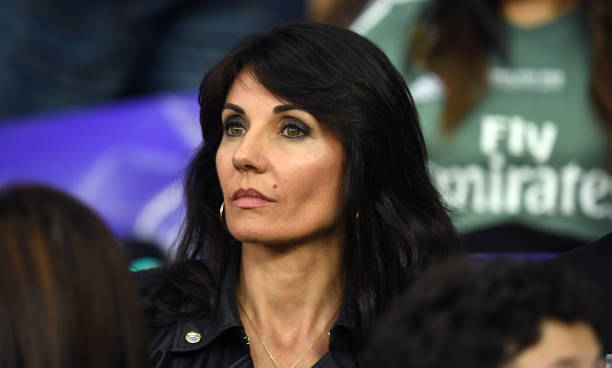 Zinedine Zidane wife Véronique Zidane, who is 51 years old, was born on November 10, 1971, in Rodez, Aveyron, France.
Up to the age of 18, she lived in Spain with her parents and older sister, Sandrine.
Antonio Antonio Fernández Lentisco and Ana Ramrez Martnez, Veronique Zidane's parents, are natives of the Andalusia region of southern Spain.
Where did the wife of the former french footballer get her education?
Despite majoring in biology in Toulouse, she chose to follow her passion for dance and enrolled at the Cannes-based Rosella Hightower Dance School. Early on, Véronique developed a love of dancing, which remained a lifelong obsession.
Zinedine Zidane wife left her education in Toulouse in 1988 to pursue her goal of becoming a dancer. She chose to remain at Salon-de-Foyer Provence's des Jeunes Travailleurs, which is French for "shelter for young employees," leaving her family behind.
How did the real madrid star Zinedine zidane meet Veronique zidane?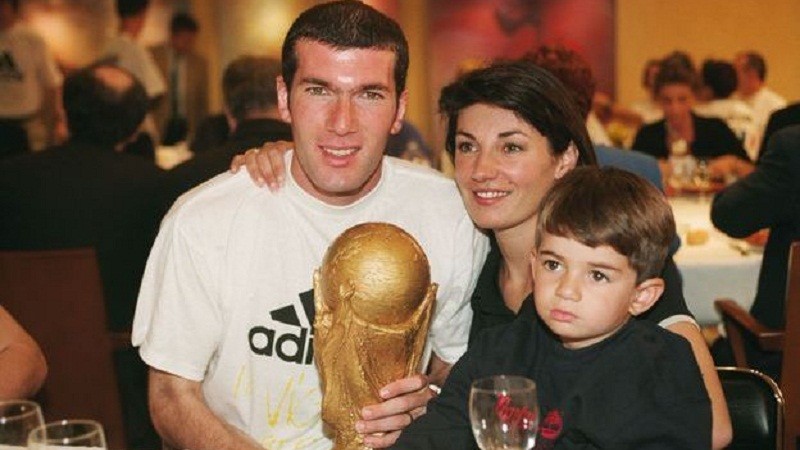 In 1988 in Cannes, the two had their very first encounter. The french coach Zinedine was playing professional football for Cannes at the time and was only seventeen years old.
Although Zinedine Zidane wife Véronique Zidane has kept a very low profile and kept her life pretty private, the love she and her husband have cannot be concealed. Zizou has openly expressed his affection for his wife in the past.
A biography of Zidane's personal life was released by French sports journalist Fredrick Hermel the day before he turned 48. He describes the remarkable devotion that Zidane displayed for his wife in the memoir.
"[They] initially met in 1989, in the cafeteria of the youth worker housing where the two lived," the book claims.
At the age of 18, Zinedine Zidane wife Véronique was enrolled in dancing courses at Rosella Hightower. At the Cannes Training Centre, Zinedine was 17 years old and getting ready.
How did the first conversation between Zidane and Zinedine Zidane's wife start?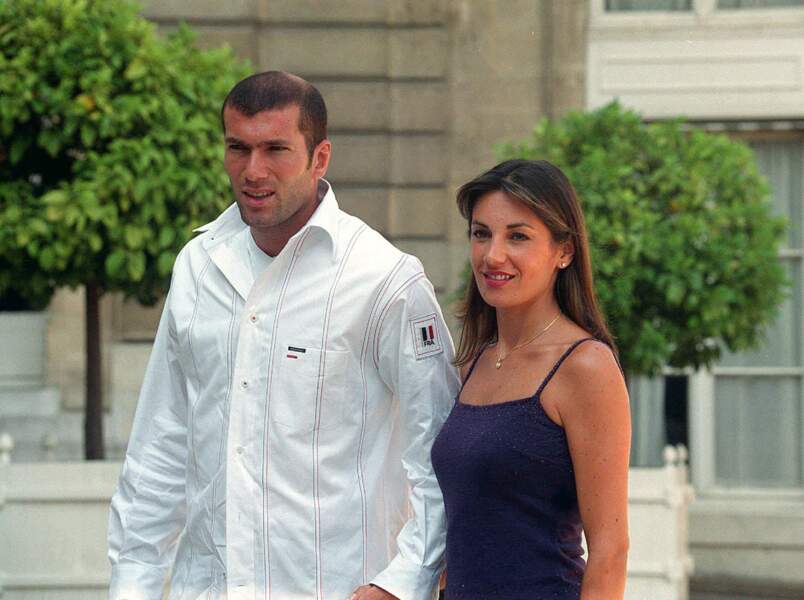 What Zinedine Zidane wife Véronique disclosed some years later is a funny tidbit about her. She clarified that the two were residing in accommodation that was absolutely gender-separated.
Girls stayed on one side of the structure, while boys stayed on the other. They sometimes ran into each other, and after a few months Zizou approached and greeted them.
Zinedine Zidane wife Veronique is unique in that she was the one who struck up a discussion with him and broke the ice. They didn't start conversing till after that. The future wife of the young French player at the moment instantly captured his heart.
"When I met her, I would have flung myself off the top of a building for her to love me," he said to Hermel. Soon after purchasing a modest studio after a few months, she moved in with Zizou.
How did Veronique zidane feel about meeting Zinedine zidane?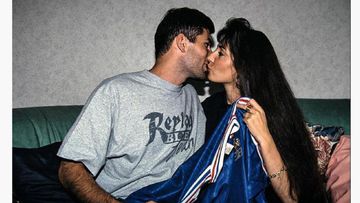 Zinedine Zidane wife Véronique seldom engages in conversation with photographers, but when she does, she occasionally divulges quite significant information.
It was a crush, like in a fairy tale, but it was also from the beginning an honest connection, a normal relationship, she said, demonstrating that their love wasn't at all one-sided. He and I got married, and he will always be the love of my life.
Later, she offered some counsel on life and love: "Today, we are still together, we created our lives together, and that's amazing. Our paths are complimentary. "
" It is lovely when a family is formed, built, and maintained over the course of a lifetime. Nothing is filtered; everything is stated and done. He is all I owe. "
When did the Real Madrid star Zinedine Zidane get married?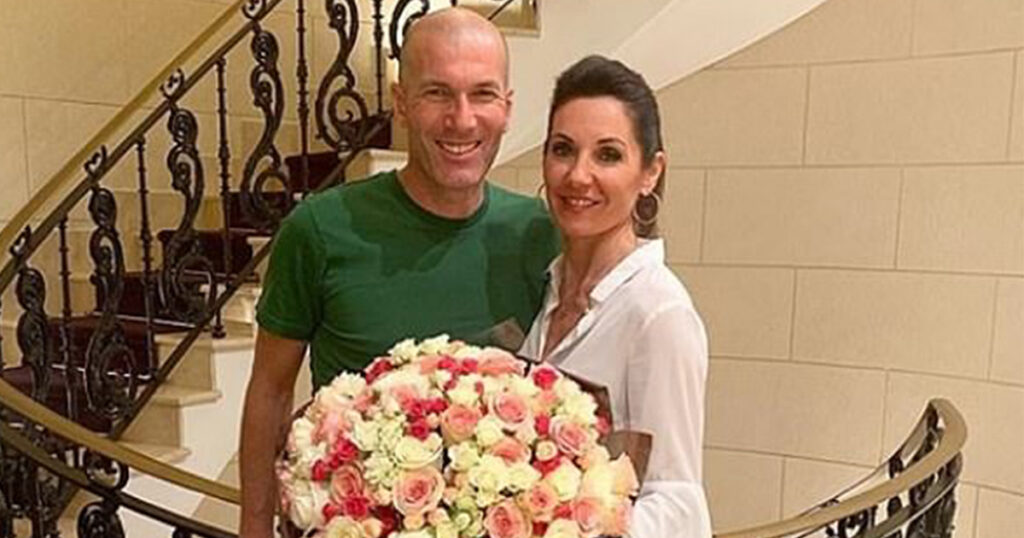 After dating Zinedine Zidane wife Véronique for five years, Zinedine, who is now a player for Bordeaux, proposed to her.
In 1994, they exchanged vows at Bordeaux's Château du Haillan. Since that time, the two have never been apart.
How has the relationship between Zidane and Zinedine zidane's wife Véronique zidane been?
Although Zinedine Zidane's wife Véronique Zidane doesn't enjoy being in the spotlight, she accompanied Zizou everywhere after their wedding, attending all of his sports and activities.
In 2013, Zinedine gave to his wife's Rodez local football team as a thank-you for her compassion while he was managing the company.
In addition to visiting Veronique's family while on holiday in Rodez, Zizou would also make appearances at local football team games.
Because he wants to protect his wife's privacy, Zidane doesn't want to talk about her too much.
However, during a documentary aired, Zidane could not help but weep up as he thanked his wife Véronique Zidane for all of her support.
He said, "Knowing that she is still my wife today, it's amazing," expressing his joy in his family.
Who are the kids of Véronique Zidane?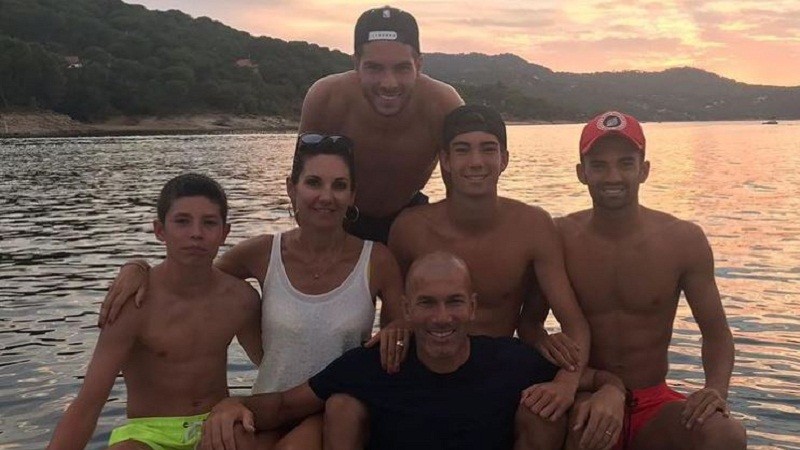 The children of Veronique Zidane include four adult sons. Together, the couple's four boys play football in various leagues.
Theo Zidane Fernández, Elyaz Zidane Fernández, Enzo Alan Zidane Fernández, and Luca Zidane Fernández. Luca Zidane spent his time as a professional footballer at Real Madrid.
In an interview with the media, Zinedine Zidane wife Veronique Zidane stated that she and her partner intended to start a family soon and have children, and so they did.
How has the personal life of Veronique Zidane been?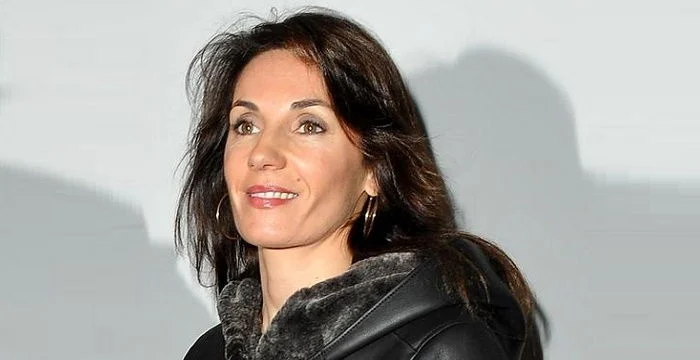 Regarding Veronique Zidane private life, she is obviously in excellent form considering that dancing was her love. Recently, it was discovered that she also has a penchant for yoga.
In their Madrid backyard, Zizou uploaded a photo of his wife Véronique Zidane performing the stunning headstand yoga pose. It seems that Véronique Zidane isn't the only person who enjoys yoga.
Even Zinedine is drawn to the action. He previously shared a photo of Sandrine Chevignon, his sister-in-law, and him in front of a yoga class. "Mon petit coin zen préféré en family," the caption reads. Meaning: "My family and I's favourite small zen spot."
It was discovered after posting this and after some research that Sandrine is truly a yoga instructor and a partner in the same yoga holistic health spa from the picture, named La Grange Yoga Naturopathie Osteopathy.
The studio is close to Rodez, France, Veronique's hometown. On their website, Zinedine has even provided a quote and signed it below: "I contributed in the development of La Grange: an authentic area dedicated to well-being on the plains of Aveyron, which are important to me. I have complete faith in this group since I am aware of their expertise and dedication.
Get more football relaated news on Sportslibro.com.