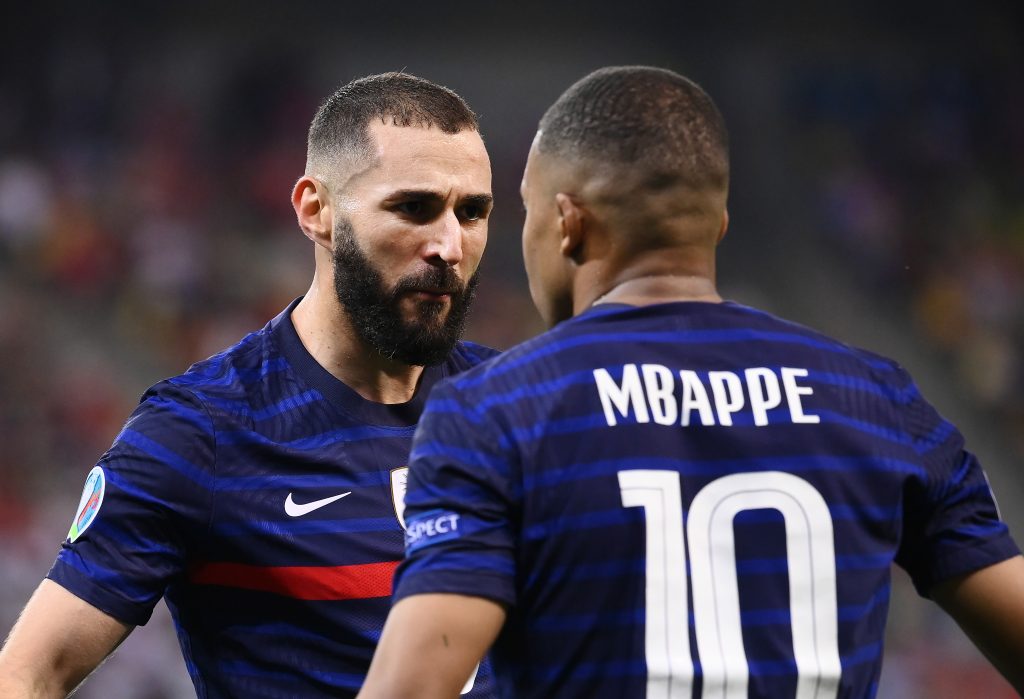 The international calendar is in full swing at the moment with the Nations League and friendlies giving us football galore.
In a few months' time though there will be no friendlies in sight with the greatest show on Earth kicking off. Here we look at the players who will be looking to top score at Qatar 2022.
A dark horse
Before we get into the more likely candidates to top score at Qatar, we thought we'd throw a longshot out there to whet your appetite. We're plumping for Sadio Mane. The Liverpool forward, who is being heavily linked with a move to Bayern Munich, has already delivered on the big stage with Senegal having fired them to the African Cup of Nations trophy earlier this year.
He's their go-to guy at the top end of the pitch and we know from his club form that he can score goals. How many he'll score will come down to how well Senegal does. We think they could perform beyond many punters' expectations.
So, who are the favorites to top score at the World Cup?
Number 5. Harry Kane, England
The first name on our list of more likely World Cup top scorers is England skipper Harry Kane. Kane is right now one of the leading favorites in the World Cup betting odds for the top scorer of the tournament.
England has impressed at each of the last two major tournaments having made the semi-finals in Russia 2018 and the final at the 2020 European Championships; should they go deep again in Qatar then it's highly likely Kane has been the man bagging their goals. He hit four at the last Euros and scooped the Golden Boot in the previous World Cup for scoring six goals. Considering his output in the last couple of seasons at the club level – bar an under-par start to last year – you can expect him to score goals.
Number 4. Neymar, Brazil
Neymar is a funny old player. He's lauded by some as one of the most talented players in the world. To others, he is a megastar that wastes that talent. One thing that is for sure is that he is the gem in the crown for this current Brazil team and with them leading the betting odds to lift the Jules Rimet trophy, he needs to be considered as a real contender to lead the World Cup scoring charts. His record on the international scene is phenomenal with a goal every 133 minutes. If he can ensure he keeps ticking over fitness-wise until the tournament begins, he could fly.
Number 3. Karim Benzema, France
The way Karim Benzema has performed this season the footballing world have run out of superlatives to describe him. He's surely on course for the Ballon d'Or when it's next awarded after a campaign that has seen him not only score with great frequency – 27 in 32 games in La Liga and 15 as he almost carried Real Madrid to Champions League glory – but superb quality too. Despite his advancing years, he'll be Real's star man when the new season starts and he'll spearhead France in Qatar; goals will follow.
Number 2. Kylian Mbappe, France
The main thing that could derail Kylian Mbappe's quest for the Golden Boot is having a fellow attacker like Benzema sharing the goals with him. France should be strong in Qatar and nobody can question the sort of qualities Mbappe can bring to the party. He's just put up numbers that read as 39 goals and 26 assists in 46 games at a strike rate of a goal every 100 minutes for PSG.
He has the world at his feet and providing he can stay grounded on his newly inflated contract in the French capital, the sky is the limit. Throw into the mix of the Qatari ownership at PSG and the World Cup taking place in Qatar makes for an interesting spin-off story.
Number 1. Lionel Messi, Argentina
Having Lionel Messi top of our list of the players who might top score at Qatar 2022 might not be that creative but there are plenty of reasons to justify his inclusion that go beyond 'he's one of the best of all time'. Haters will point to the rather unproductive spell he's just had in Ligue 1 with PSG; he scored a rather feeble six in 26 games.
Despite that, he enjoyed a decent enough return in the Champions League notching five goals. He's been on fire for Argentina too. Last year he fired them to the Copa America and, more recently, he's been scoring goals for fun. Most notable is the five-goal haul he scored against Estonia. Of course, the competition in Qatar will be tougher than that but it shows Messi is still Argentina's main man.