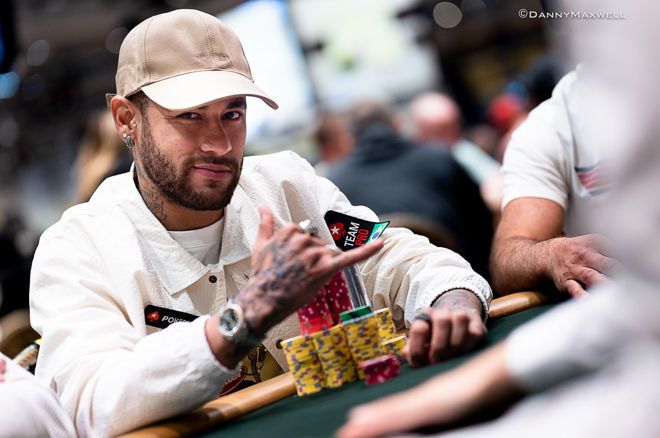 In the world of professional football, many players are known for their skills on the field. These athletes also have hobbies outside of football that they enjoy participating in. For some of these athletes, their hobbies are directly related to sports; others have more diverse interests. Whether playing video games or cooking, they like to keep themselves busy when they're not training or playing a match. In this blog post, we'll look at some of the more exciting hobbies of famous footballers.
Playing Online Games
Neymar Jr. of French club Paris Saint-Germain and the Brazil national team enjoys playing online poker as a hobby. In an interview, he once said that "Online poker is a game of strategy and skill, and I enjoy the challenge of trying to outsmart my opponents." He also stated that he likes the fact that online poker is a game where anyone can win. Neymar has even hinted at the possibility of one day playing professional poker.
Professional football player Marcus Rashford of Manchester United is also an avid gamer, and his favorite console is the PlayStation 5. Rashford revealed that he usually plays online games with his friends after training and even on match days. He prefers action-packed games such as Call of Duty, but he also enjoys slower-paced games such as FIFA.
Playing Musical Instruments
A couple of footballers low-key enjoy music outside of sports. For example, Petr Cech, a retired professional footballer who played as a goalkeeper and is considered to be one of the best goalkeepers of his generation, is known for his love of playing the drums. He was once part of a band called Bohemian Rhapsody although the band is no longer together. Cech still continues to enjoy playing drums in his spare time.
Alexis Sanchez of Olympique de Marseille began taking piano lessons as a child and has continued to play throughout his career. He says playing piano helps him relax and clear his mind before matches.  
Baking and Cooking
Professional footballers often have to maintain a strict diet and training regime to stay in peak physical condition. However, when they're not on the pitch, many enjoy spending their free time trying different recipes.
Kevin de Bruyne, a Belgian footballer currently playing for Manchester City, is widely considered one of the world's best midfielders. What many people don't know about Kevin, however, is that he loves baking as a hobby. In fact, he has even taken classes at a local bakery to perfect his skills. Kevin's favorite baking recipe is for a chocolate cake. His baking passion has even led him to open his bakery in his hometown of Brussels.
Virgil van Dijk is a Dutch professional footballer who plays as a center-back for Premier League club Liverpool and the Netherlands national team. Off the pitch, Van Dijk enjoys cooking. In an interview with The Telegraph, he revealed that his favorite dish to make is scrambled eggs with smoked salmon. Van Dijk also enjoys baking and once made a Dutch apple pie for his Liverpool teammates. While he admits that his baking skills are not quite as good as his cooking skills, he says that his pies are still "pretty decent."
Footballer Paul Pogba is not only a star on the pitch, but he also has a passion for cooking Italian food. Growing up in Italy, Pogba developed a love for the country's cuisine and has since gone on to hone his skills in the kitchen. Pogba enjoys cooking for his friends and often posts pictures and videos of his creations on social media. In addition to being a delicious hobby, cooking is also a great way for Pogba to relax after a busy day of training or match-play.
Yoga
Lionel Messi is one of the world's greatest footballers and a big fan of yoga. Messi credits yoga with helping him to stay fit and injury-free throughout his career. He now uses yoga as part of their training regime.
David Silva, a professional footballer who plays for the English club Manchester City and the Spanish national team, is known for his love of yoga. Silva said he started practicing yoga after suffering from a string of injuries. In an interview with The Guardian, Silva spoke about how yoga has helped him to focus on his breathing and improve his flexibility, both of which are essential for footballers.
Conclusion
Whatever their interests may be, it's clear that footballers enjoy diversifying their lives with pursuits outside of the sport. This can make them more relatable and interesting to fans, which could help boost their popularity even further. So the next time you watch your favorite team play in the World Cup (or any other tournament), take a moment to think about what they might do for fun when they're not on the field. You may be surprised!