Frank Lampard Biography:
Frank Lampard was one of the greatest midfielders England has ever produced. His creativity, technicality, skills, and box to box playing ability had given him all the fame and recognition he deserved. People always had high expectations from Lampard which were beautifully fulfilled by him.
Frank Lampard played for the English club Chelsea and is presently the head coach of Chelsea. He is also one of those few midfielders who has scored more than 150 goals in his career. He is one of the greatest midfielders of his era.
Frank Lampard biography is all about his family, career, and his success story.
Frank Lampard Family: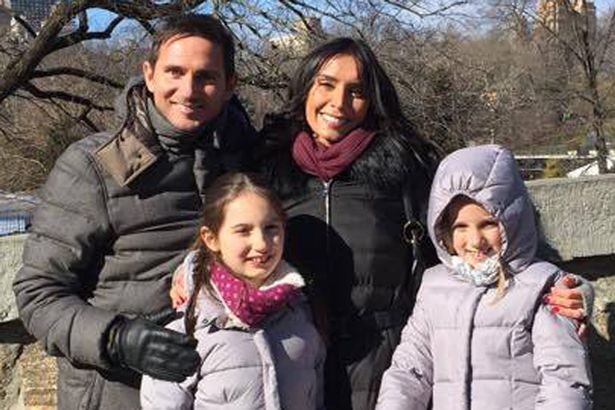 Frank James Lampard was born on 20th June 1978 at Romford, London. His father Frank Lampard Sr. was a former Left Back for West Ham and at that time was the assistant manager for West Ham and mother Pat was a housewife who passed away in April 2008. It was his father who had started to develop his interest in football and admitted him to the West Ham Youth Academy.
Lampard was affianced with a Spanish model Elen Rivas. They also had two baby girls- Luna Lampard born 22 August 2005 and Isla Lampard born 20 May 2007. The relationship had come to an end due to some personal reasons. According to reports, Rivas and the two daughters were living in a small flat, and Lampard had turned his house into a bachelor pad but later tried to bring back the family together. Later on 20th December 2015, Frank Lampard married Christine Bleakley. On 21st September 2018, they marked the birth of their baby girl Patricia.
Frank Lampard Family plays an impactful role in Frank Lampard Biography.
Frank Lampard Career:
The Englishman is one of the most creative and box to box midfielder who played for clubs like West Ham, Chelsea, Manchester City and won accolades like Champions League trophy and Several EPL crowns with the blues.
In his career, he has spent thirteen years with the London side Chelsea and also proved himself as an instrumental scorer for the club as he has 211 goals to him which makes him the all-time leading goalscorer for the club.
West Ham:
Lampard, on the suggestion of his father, joined the youth academy in 1994. On 31st January 1996, Frank Lampard West Ham debut was made against Coventry City as a substitute. The next season he made his first start against Arsenal which ended in a 2-0 defeat for West Ham. On 15th March 1997, Lampard suffered a broken leg against Aston Villa and was carried away from the pitch on a stretcher.
In the first game of 1997-1998 season, Frank Lampard Senior football debut for the club came in as a substitute in the 76th minute, and not even a minute passed by and Lampard had scored the winner to seal a 2-1 victory. That season marked Lampard's first hattrick of his career against Walsall. Lampard made 42 appearances that season and ended up scoring 9 goals and finishing 5th in the league table.
West Ham had qualified for the UEFA Intertoto and their season began early in July 1999. On 24th July, Lampard scored the first goal of the tournament which ended in a 1-1 draw against Jokerit. West Ham headed to the finals. Even after losing the first leg if the final by 1-0, West Ham made a come back in the second leg by 3-1 with the goal coming from Lampard, Trevor, and Paulo.
That season also saw West Ham beat Bradford City 5–4 at Upton Park in February 2000. It was a special match because when West Ham were 4-2 down, they received a penalty and Lampard being a regular penalty taker, went up to take the penalty but Di Canio tussled to take the penalty and after a long argument Di Canio scored the penalty. That season, Lampard ended as the third-highest goalscorer after Paulo and Di Canio scoring 14 goals.
2000-2001 was a tough season for West Ham. From the 5th position, they dropped to 15th in the league table. That season, his uncle and father both had left the services for the club after ill-treatment by the club. Lampard was also being treated ill which made him take a move from the club.
Chelsea:
Frank Lampard to Chelsea Move was just a matter of time after the Blues scouted him as their no.1 target or the 2001 season and in June 2001 for £11 million, he joined the London side from West Ham. Frank Lampard Chelsea debut was made in a 1-1 draw against Newcastle United. In his first season with Chelsea, he played all the league games and scored 8 goals that season. In the opening match of the next season, Lampard scored the first goal for Chelsea against Charlton Athletic.
Lampard played in all Premier League matches for the third consecutive season in 2004-2005 season. Lampard had ended the season with 19 goals in all competitions and was the leading assist provider with 16 assists. Lampard scored several important goals that season.
One of the memorable goals that season was his long-range against Crystal Palace which ended in a 4-1 win for Chelsea. Lampard's incredible performance had helped Chelsea claim the Premier League title after 50 years of struggle, and in that season two young Chelsea players John Terry and Frank Lampard played eye-cathing football for the club to claim the premier league victory, A move to Chelsea prove to be a game-changer in Frank Lampard Biography.
He also scored an incredible volley against Bayern Munich in the Champions League Quarter Final where he controlled Claude Makelele's cross with his chest then turned and swiveled and sent the ball inside the far post with a left-foot half volley. Although Chelsea was knocked out in the Semi-Finals of the Champion League by Liverpool, Lampard had received the Premier League Player of The Season 2004-2005.
In the year 2004, Chelsea appoints Jose Mourinho as their manager, and since his joining Frank Lampard and Mourinho build a good relationship and Mourinho uses him as his main man from the center of the pitch.
In the 2005-2006 season, Chelsea again successfully claimed the League title. Lampard's record for consecutive Premier League appearances ended at 164 on 24 December 2005 when he was benched due to illness against Manchester City. That season Lampard scored his career-high 16 goals in a season ( among which 12 were scored in the first four months- August to November ) and became Chelsea's all-time top scorer. Frank Lampard 2006 campaign, spent most of the time as captain. He scored 7 goals in 8 games.
In the FA Cup, he scored two goals to help Chelsea to a quarter-final draw with Tottenham Hotspur after having trailed 3–1, and he was named the FA Cup player-of-the-round for his performance. He assisted Didier Drogba in the 2007 FA Cup Final who scored the winning goal in extra-time, as Chelsea won it 1–0. Frank Lampard 2007 season was interrupted by injury and Lampard could only play 40 matches that season which was his lowest since 1996-1997 season. On 12 March 2008, Lampard scored four goals in a 6–1 victory over Derby County.
On 30th April, after the sad dismissal of Lampard's mother a week before, Lampard still decided to play in the Champion League semi-final and went on scoring an emotional penalty in the 98th minute to seal the way to the finals. In the finals, Lampard scored an incredible volley with his left foot to equalize the score at the 45th minute but sadly lost in the tiebreaker by 6-5. On 13th August 2008, he was offered a new contract which made him the highest-paid player in the Premier League.
At the start of the 2008-2009 season, he scored 5 goals in 11 matches. He scored his 150th career goal that season against Manchester City. In October 2008, in the Premier League, he scored a chipped goal against Hull City with his left foot where he unleashed a chip from 20 yards that curled and swerved and fooled the goalkeeper as it went into the net. FIFA World Cup-winning coach Luiz Felipe Scolari said after the game, "It was the best goal I have seen, my vote for World Player of the year award will go to him, only a player with his intelligence could have done that."
After that, a goalless streak went for Lampard. On 17 January 2009, he made his 400th Chelsea appearance against Stoke City, scoring a stoppage-time winner. He scored twice against Liverpool in the second-leg quarter-finals of the Champions League which ended 4–4. Lampard scored his 20th goal of the season in the FA Cup final against Everton. It was the winner scored with a left-foot shot from long-range. He repeated the corner flag celebration his father had done after scoring the winning goal in the 1979–80 FA Cup semi-final second leg against Everton.
Lampard started the 2009-2010 season with scoring against Manchester United in the 72nd minute in the Community Shield. The match ended in 2-2 draw but Chelsea won the match 4-1 in penalties. He scored his 133rd goal for Chelsea in a Champions League match against Atletico Madrid on 21 October 2009. On 20th December 2009, Lampard scored a crucial penalty to level the score 1-1 against former club West Ham.
The penalty was taken 3 times because of players running too early to the box. Lampard, for the second time in his career, scored four goals in one match against Aston Villa on 27 March 2010. It was also the 151st goal of his Chelsea career. The season ended with Lampard scoring 25 goals, and it was the peak time in Frank Lampard Biography.
At the start of the 2010-2011 season, it was found that Lampard was suffering from Hernia which he got successfully operated but suffered new injuries in the November training session. He was out for three weeks and made his comeback on 12 December as a substitute in the 75th minute. On 1st March 2011, League title hopes were almost over for Chelsea but Lampard came up with a crucial winning goal against Manchester United to seal an away victory of 2-1 and keep the title hopes alive. But the hopes were shattered on 11th April where Manchester United beat Chelsea 2-1 where Lampard could only score a consolation goal.
The 2011-2012 season was a historic season for Chelsea as Chelsea won the Champions League title after a long wait. In the round of 16, Chelsea was down in the first leg by 3-1 but in the 2nd leg, Frank Lampard helped Chelsea make a historic comeback by assisting John Terry from a corner for the second goal and then equalizing the aggregate score from the penalty spot with a powerful shot to the left of the goal and Branislav Ivanović sealed Chelsea's victory in extra-time.
In the quarter-finals, Lampard scored a crucial penalty to secure a 2-1 victory over the aggregate against Benfica. In the semi-finals, Chelsea had to face the defending champions Barcelona. In the first leg, Lampard snatched the ball from Messi and provided a beautiful assist to Drogba who scored the only goal of the game. In the second leg,
Chelsea was down 2-0 in the first half but suddenly Lampard sent an exceptional through ball to Ramires and another goal was added by Chelsea when Fernando Torres scored in the stoppage time to send Chelsea in the Finals. Lampard was the captain of the Chelsea side in the finals against Bayern Munich. The game ended 1-1 draw and in the penalty, Chelsea won 4-3 to win their Champions League, and Frank Lampard Champion league drought come to an end.
In the 2012-2013 season, it was said that Lampard won't be provided with a contract extension but at the end of the season, he was given. That season Lampard captained the team to win the UEFA Europa League. At the start of the 2013-2014 season, Lampard scored an incredible freekick against Hull City and claimed his 205th career goal. On 2 April, he played his 100th Champions League match, losing 3–1 to Paris Saint-Germain. On 5 April 2014, Lampard scored the 250th goal of his club career in a 3–0 win against Stoke.
Frank Lampard at Chelsea won three premier league titles and four FA Cup titles, one Champions League trophy, and one Europa League gong.
Manchester City:
Frank Lampard Man City debut was made on 13 September 2014 in a 2–2 away draw against Arsenal. Lampard scored his first goal for the club on 21 September with a volley from inside the box against former club Chelsea, having only been on the field for seven minutes as a substitute.
On 14 March 2015, Lampard made his 600th Premier League appearance and became the second player to do so after Ryan Giggs after coming on as a substitute during City's 1–0 defeat to Burnley. On 24 May, Lampard captained Manchester City in their final match of the season and the last match for the club. He scored his 177th Premier League goal to give City the lead in an eventual 2–0 win over Southampton.
New York City:
On 1st July 2015, Lampard signed for New York City and made his debut on 1st August, he came on as a substitute at the 69th minute which ended in a 3-2 loss against Montreal Impact. On 16th September, he scored his first goal against Toronto FC to seal a 2-0 victory. On 2 October, he scored New York City FC's fastest ever goal in MLS history in a 2–1 away defeat to D.C. United.
At the beginning of the 2016-2017 season, Lampard had to miss the initial matches due to calf injury. Lampard returned to the field on 22nd May in the New York Derby. He played the final 15 minutes only and the team lost 7-0 where Lampard was jeered by his own fans. On 31 July 2016, Lampard became the first New York City FC player to score a hattrick in a 5–1 win over the Colorado Rapids. On 2nd February Lampard officially announced his retirement from football.
International Career:
Frank Lampard England debut was made on 10 October 1999 in a 2–1 friendly win over Belgium and scored his first goal on 20 August 2003 in a 3–1 win over Croatia. He was part of the team at the FA Summer Tournament 2004, which England won.
In the 2006 World Cup qualifiers, Lampard was the highest goalscorer with 5 goals. In the tournament's first match, Lampard was named Man of the Match but England was eliminated in the quarter-final by Portugal.
At the 2010 World Cup, Lampard established a record of taking 37 shots on goal without scoring any which was the highest by any player since 1966. England entered the World Cup as an average team but was eventually knocked out by Germany in the round of 16.
Due to the disappointing form of England during the 2008 Euro Cup qualifiers, England failed to qualify for the Euro Tournament. Lampard captained the team in the Euro 2012 qualifiers and subsequently helped the team qualify for the tournament but Lampard was ruled out of the squad for the tournament due to thigh injury.
Frank Lampard Post Retirement: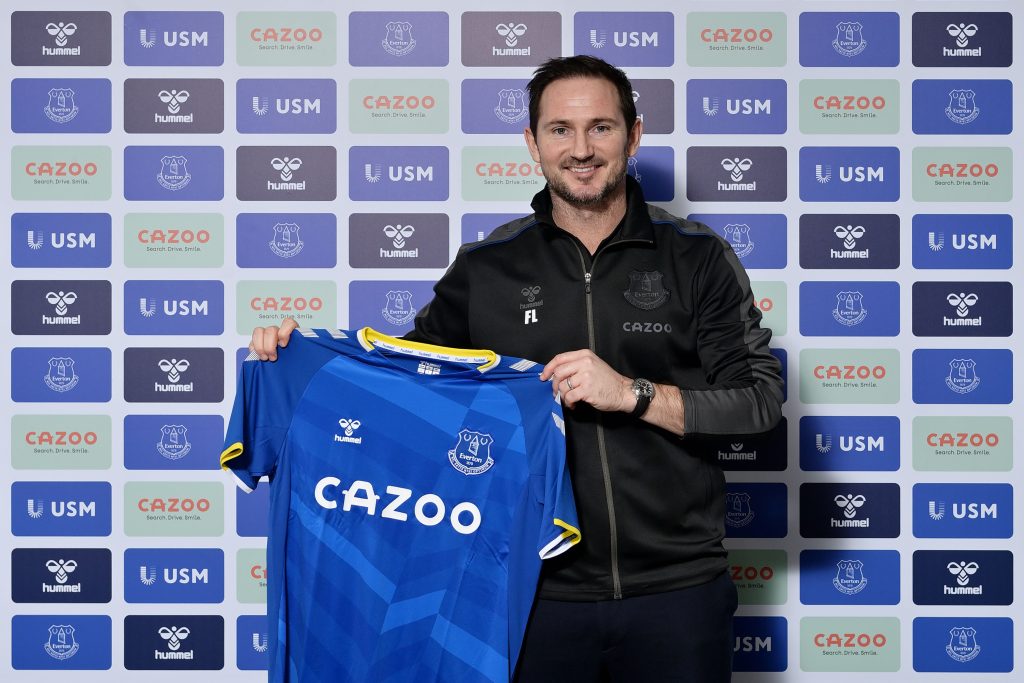 After retiring as a player, Lampard decided to come back to the World of Football but this time not as a player but as a coach.
Derby County:
On 31st May 2018, Frank Lampard Derby County journey started as their manager. On 3rd August Lampard managed the team for the first time which ended in a 2-1 win for Derby. On 25 September, in just his 12th game as a manager, Lampard's Derby County knocked Premier League club Manchester United out of the EFL Cup on penalties, after a 2–2 draw at Old Trafford.
Chelsea:
On 4th July 2019, Lampard was offered the managerial position at his former club Chelsea. In Lampard's first competitive game with Chelsea, the club lost 4–0 to Manchester United on the opening day of the 2019-20 Premier League season. It was the biggest defeat for a Chelsea manager in their first game since 1978.
Chelsea initially started strongly, topping their Champions League group and the Premier League in early December. However, after a run of two wins in eight Premier League matches, Chelsea dropped to ninth and Lampard was dismissed on 25 January 2021.
Everton:
Lampard was appointed manager of Premier League club Everton on 31 January 2022, after the dismissal of Rafael Benítez due to poor results. At the time of his appointment, the club was positioned in 16th place, four points above the relegation zone.
Frank Lampard Net Worth:
Frank Lampard, a former English national player who played as a midfielder for English clubs Likes Chelsea, West Ham United, Manchester City, and the England Team, has an estimated net worth of $100 million USD as of 2021.
Lampard has had a Steller career, winning Major trophies such as three Premier League titles, four FA Cups, and the UEFA Champions League. After retiring from professional football, he became a football manager, overseeing clubs such as Derby County and Chelsea. Lampard also works as a television pundit and commentator for the BBC and BT Sport.
Apart from his career in football, Lampard has invested in many Ventures, partnering with companies like Nike, Pepsi, and Jaguar Land Rover. He has also been involved in endorsements, which have contributed to his net worth.
Frank Lampard Records and Achievements :
The Achievements and records of Frank Lampard are as follows:-
Player
West Ham United
UEFA Intertoto Cup: 1999.
Chelsea
Premier League: 2004–05, 2005–06, 2009–10
FA Cup: 2006–07, 2008–09, 2009–10, 2011–12
Football League Cup: 2004–05, 2006–07
FA Community Shield: 2005, 2009
UEFA Champions League: 2011–12
UEFA Europa League: 2012–13
Individual
FIFA Player of the year Silver Award: 2005.
Ballon d'Or Silver Award: 2005.
FWA Footballer of the Year: 2005.
PFA Fans' Player of the Year: 2005.
PFA Merit Award: 2015.
FWA Tribute Award: 2010.
Premier League Player of the Season: 2004–05.
Premier League top assist provider: 2004–05, 2008–09, 2009–10.
PFA Team of the Year: 2003–04 Premier League, 2004–05 Premier League, 2005–06 Premier League.
FIFPro World XI: 2005..
UEFA Midfielder of the year: 2008.
England Player of the Year Award: 2004, 2005.
ESM Team of the Year: 2004–05, 2005–06, 2009–10.
UEFA European Championship Team of the Tournament: 2004.
UEFA Europa League Final Fans' Man of the Match: 2013.
FA Cup Final Man of the Match: 2007.
Premier League Player of the Month: September 2003, April 2005, October 2005, October 2008.
Premier league player of the decade (Official Statistics): 2001–10.
Barclays Merit Award (164 consecutive Appearances).
Chelsea Player of the Year: 2004, 2005, 2009.
Best player of FA Cup: 2006–07, 2008–09, 2009–10.
Best Player of League Cup: 2004–05, 2006–07.
Premier League 20 Seasons Awards: Premier League 500 Club.
MLS All-Star: 2015..
New York City FC Player of the Month: September 2015.
New York City's Ride of Fame: Immortal.
Globe Soccer Awards Player Career Award: 2015.
MLS Player of the Month: July 2016.
Outstanding Contribution to London Football Award: 2017.
Manager
Individual
Premier League Manager of the Month: October 2019.
Orders
4th Class/Officer: Officer of the Most Excellent Order of the British Empire: 2015.