9. GERARD PIQUE and SHAKIRA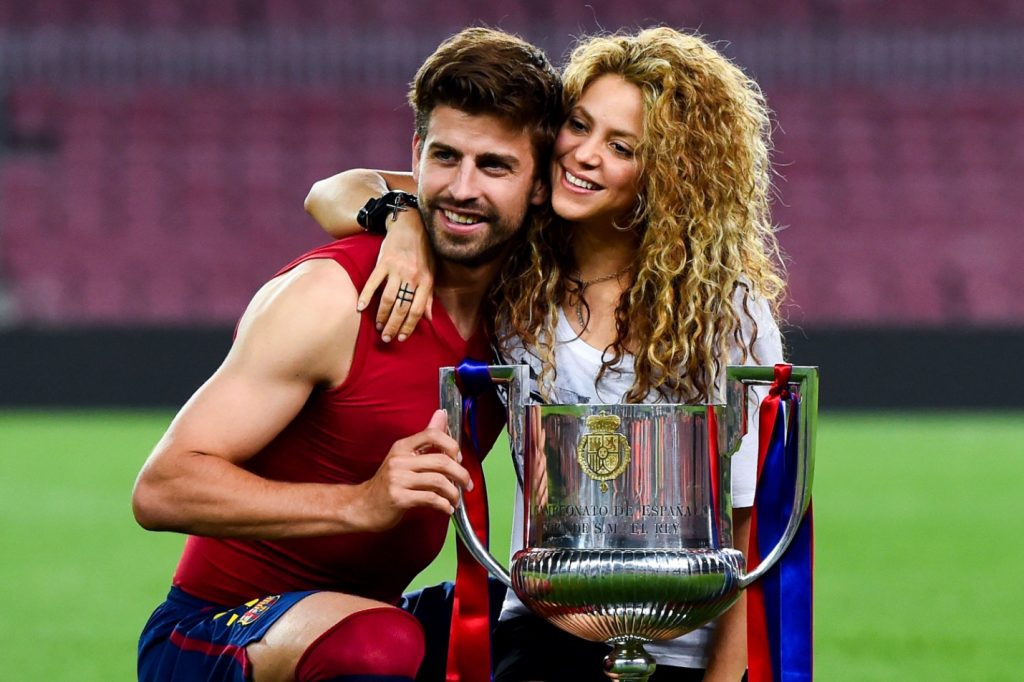 Gerard Pique is one of the best defender of this generation. He plays for FC Barcelona and Spanish national team. Gerard Pique has been a special part of the FC Barcelona team and helped the team win two trebles. His contribution for the FIFA World Cup winning Spanish national team in 2010 is still considered one his best performance. Gerard Pique is married to one of the greatest singer Shakira. Even after knowing Shakira is 10 years older than him, the relationship between them was never interrupted by any major issue.
This goes back to FIFA World Cup 2010 when Shakira was the one who sang the legendary World Cup song " Waka Waka ". Shakira and her group had to go to the destination of the opening match a few weeks before the national teams due to shooting. Pique texted Shakira asking about the weather even after knowing it was a lame to start a conversation with Shakira. The reply by Shakira amazed him when he saw she had sent a detailed reply describing the weather. Pique only had the chance to meet her during the FIFA World Cup final when she was scheduled to perform live. This was the time when he decided he had to play the final and went on to win the final.
Soon in 2011, they started dating and there love started growing day by day. In 2017, Shakira released a song which described the beauty of her love with Pique. Pique and Shakira share the same birthday 2nd February, just 10 years apart. Over the years, the couple have had two small kids.