Robert Emmanuel Pires is a french football coach and was one of the exceptional multi-tasking wingers who played his majority career in Arsenal where he received fame and recognition. He could create chances, score goals, provide assistance, and could break defenses to create an attack. His multi-tasking nature allowed the coaches to even use him as a midfielder when required.
The French football coach Robert Pires' biography is about his family and his long but not forgotten career.
FAMILY: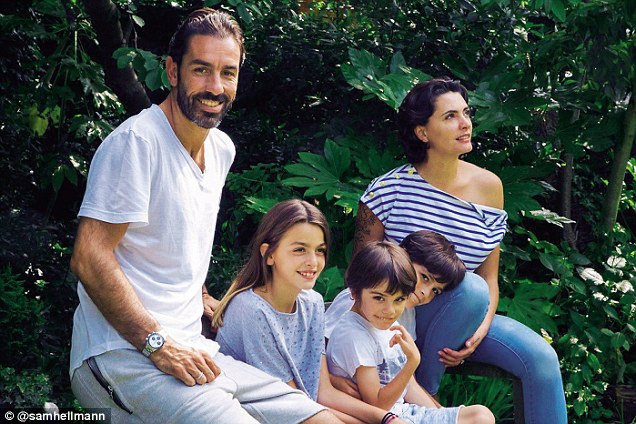 Robert Emmanuel Pires was born on 29th October 1973 at Reis in France. His father Antonio was of Portuguese origin and his mother Maribel was of Spanish origin.
His passion for football was inherited from his father, António, who played with Les Corpo, a local team, and every Saturday night Pires would watch him play. At the age of 15, Robert took a drop from school to make a career in football.
Love Life: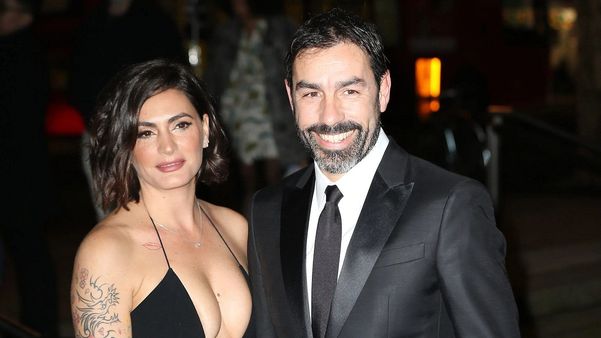 In 1992, Robert Pires first met his future wife Nathalie. After dating for a few years they finally decided to marry in 1997. But the marriage did not seem to work out and the couple decided to divorce in 2003 which had affected Robert Pires badly both in his personal and professional life.
On 10th August 2005, after dating a French model Jessica Lemarie, they had a child named Naia and then they finally decided to marry. Later on 11th July 2007, they had a son named Theo.
CAREER:
Robert Pires Biography–CLUB CAREER:
EARLY CAREER: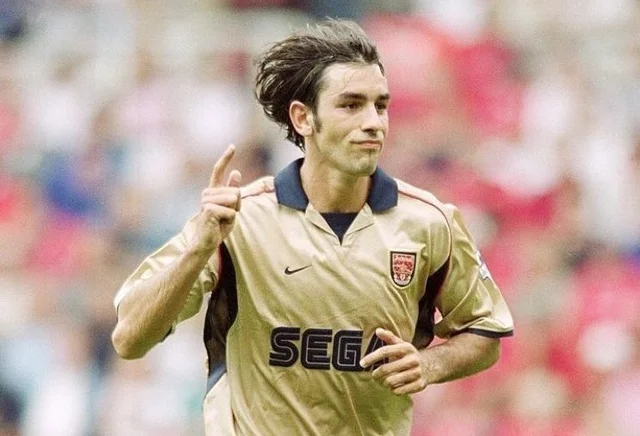 Robert Pires played for some French clubs before making a senior debut. He started by playing for the french clubs Metz.
Robert Pires made his senior team debut for Lyon in 1993 and played six seasons there on the reserve team and scored 43 goals in 163 matches.
Later in 1998, he took a move to Marseille on a two-year deal. His first season saw Marseille miss the French league title by a point and they also lost the 1999 UEFA Cup Final to Parma.
His second season saw him suffer a spate of on- and off-field problems, which led him to boycott the club at the season's end.
ARSENAL: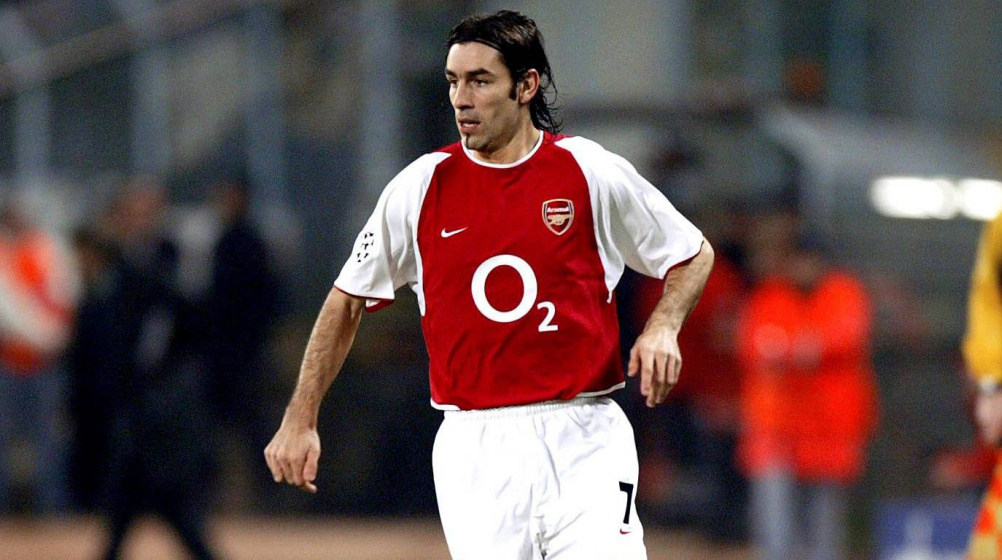 In the year 2000, Real Madrid and Juventus were looking for a move for Robert Pires but Arsenal smartly signed Pires for £6 million. On 19th August 2000, he made his official debut for Arsenal against Sunderland coming on as a substitute. Initially, he took some time to settle but was criticized by the fans for saying that the English game was too physical for him.
Robert Pires silenced the criticism in October 2000 by scoring a superb solo goal against Lazio in the Champions League which was his first goal for Arsenal. Pires had developed a regular habit of scoring against league rivals Tottenham Hotspur every time he played against them.
In his first season with Arsenal, he scored against Hotspur in the FA Cup Semi-final to move forward on the road to the finals. However, Arsenal was defeated in the Finals 2-1 by Liverpool where Pires could do nothing but just provide an assist.
Winning the Premier League titles: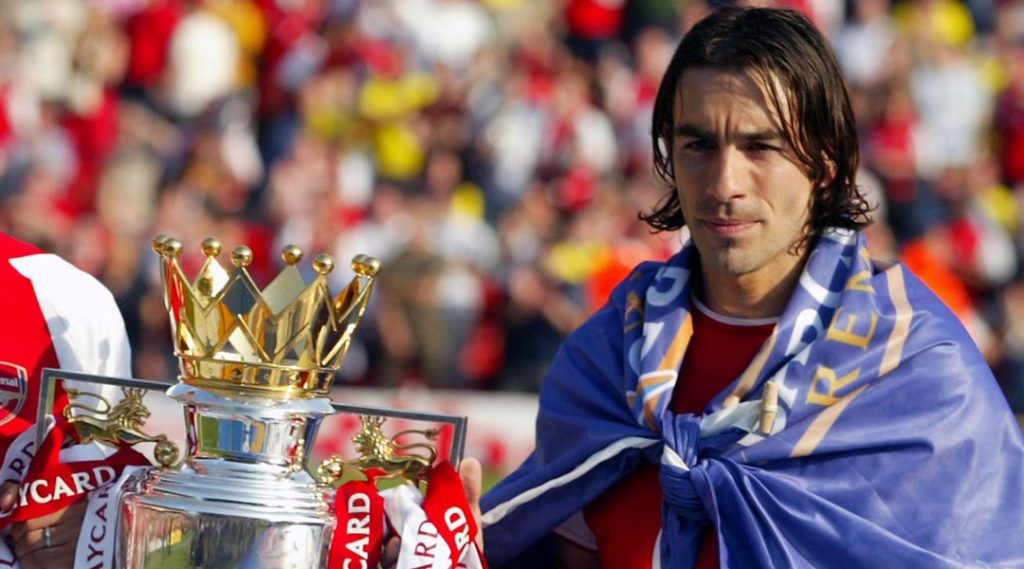 In the 2001 – 2002 season, Robert Pires had taken a firm grip on the English style of Football and it turned out to be one of his best seasons in England as well as in his overall career. Pires scored one of the iconic goals against Aston Villa where Pires chased after a long ball by Freddie Ljungberg, lobbed the ball over the pursuing George Boateng, and finished off the move with a delightful lob over Peter Schmeichel.
Robert Pires did not forget to score against his favorite rival Tottenham Hotspur and was the scorer in the 1-1 crucial draw against Hotspur. Robert Pires provided the memorable assist for Dennis Bergkamp when he scored his memorable pirouette goal against Newcastle United.
A week later against the same opposition in the FA Cup semi-final, Pires scored a goal early in the game but later suffered a cruciate ligament which kept him out from the FA Cup Finals. He was the highest assist provider in the Premier League and the player of the season and Arsenal successfully claimed the Premier League title.
Pires returned in November 2002 after a long rest because of his cruciate ligament injury. After returning, he initially struggled but soon gained the form back and went on to score 14 goals in 20 games and an amazing hat trick against Southampton on the penultimate day of the season.
He scored a last-minute winner against Fulham and his customary goal at White Hart Lane against Hotspurs. In the 2003 FA Cup Final, he scored the winner against Southampton and claimed the FA Cup title.
The Club's unbeaten season:
The 2003 – 2004 season was one of the best seasons in the history of Arsenal with Pires being an important part of the team. Robert Pires made a slow start that season with just one goal in the League until October. He took a boost after scoring an away wonder goal against Liverpool. Pires showed football fans his sublime technique, skills, and finishing, most notably with his goals against Liverpool, Bolton Wanderers, and Leeds United.
He surprised a lot of people with a world-class tackle on Claude Makélélé and, following that, a run into the penalty box which dragged William Gallas and John Terry away, thus making space for Patrick Vieira to have a one-on-one with the Chelsea goalkeeper and subsequently scoring.
Arsenal won that match 2–1, with Vieira's goal the equalizer. Pires went on scoring in both the matches against Tottenham Hotspurs and showed his playmaking skills with a goal against Tottenham at White Hart Lane.
In the UEFA Champions League, Arsenal managed to hold on to Chelsea in the first leg of the quarter-finals with Robert Pires scoring a late header as an equalizer but in the 2nd leg, Chelsea defeated Arsenal. In the Premier League, Arsenal maintained the top position from the beginning till the end and won the Golden Premier League.
The club's unbeaten season was a special one as Arsenal did not lose any match in the league which had been done for the first time by any team after 115 years. Thierry Henry and Robert Pires had combined that season to score a total of 57 goals with Pires ending the season with 14 goals and 7 assists.
Bidding Farewell to the club: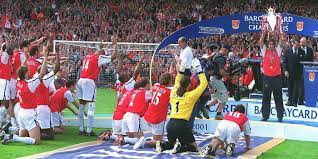 The next season was not as successful as the previous one as Arsenal finished third in the Premier League. However, Pires successfully scored in both the games against Tottenham Hotspurs. In the FA Cup semi-final, Pires scored a crucial goal leading to the Finals where Arsenal won 3 – 4 in penalties against Manchester United.
The 2005 – 2006 season was started extremely poor by Pires and he was replaced by junior players from the reserve squad. Slowly he gained back his old form and got his name back on the team sheet. In a penalty against Manchester City, Pires went to take the penalty and having scored from the spot earlier in the game, tried passing it to Arsenal's star striker but Henry missed the ball and it went down as a penalty miss.
He continued his habit to score against Tottenham Hotspur and in the Quarter final of the Champions League against Juventus, Pires played an important role in the 2 – 0 victory where Pires successfully tackled Patrick Vieira and fed the ball to Thierry Henry who passed to Fàbregas to score Arsenal's first goal, the first time that Pires had gotten the better of Vieira.
During the 2005–06 season, Robert Pires wrangled with Arsenal over a new contract, in the hope of a new two-year deal. In keeping with the club's policy regarding players over 30, Pires was only offered a 12-month extension to his contract. Arsenal reached the Champions League final that season. Pires scored some important goals but spent most of the time on the bench.
VILLAREAL: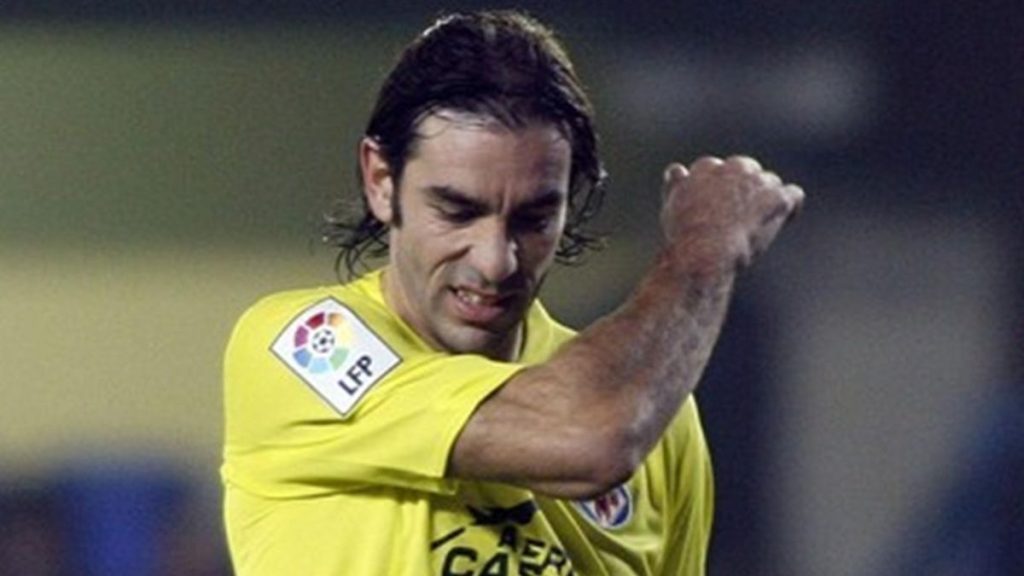 In May 2006, Robert Pires agreed on terms with the Spanish side of Villareal. Villareal brought Pires free of cost after the expiration of his term which was a clever move by the Spanish side. He scored his first goal for the club in a 3–3 pre-season draw with Newcastle United on 5 August 2006.
Pires scored his first league goal in a 3–3 draw away to Real Betis on 31 March 2007. Pires made his first start against Barcelona and scored a crucial goal to defeat the league leader 2 – 0. That season, during the end Villareal was 11th in the League but somehow needed to qualify for the UEFA Cup and Pires had boosted himself up. Villareal won all 8 of the final eight games and finished 5th in the League table with the help of Pires and qualified for the UEFA Cup.
Warm Welcome by the Arsenal fans:
At the start of the 2007 – 2008 season, there was an internal saga going on between Villareal players and Villareal management. But this did not affect Pires much and he showed his leadership qualities to grab a six-win streak out of the first six matches.
In the 2009 Champions League match against Arsenal, Pires unexpectedly received a warm welcome from the Arsenal fans and his name was cheered by the fans over both the legs. In 2010, Pires said that Villareal did not want to extend his contract so he decided to make a move.
ASTON VILLA: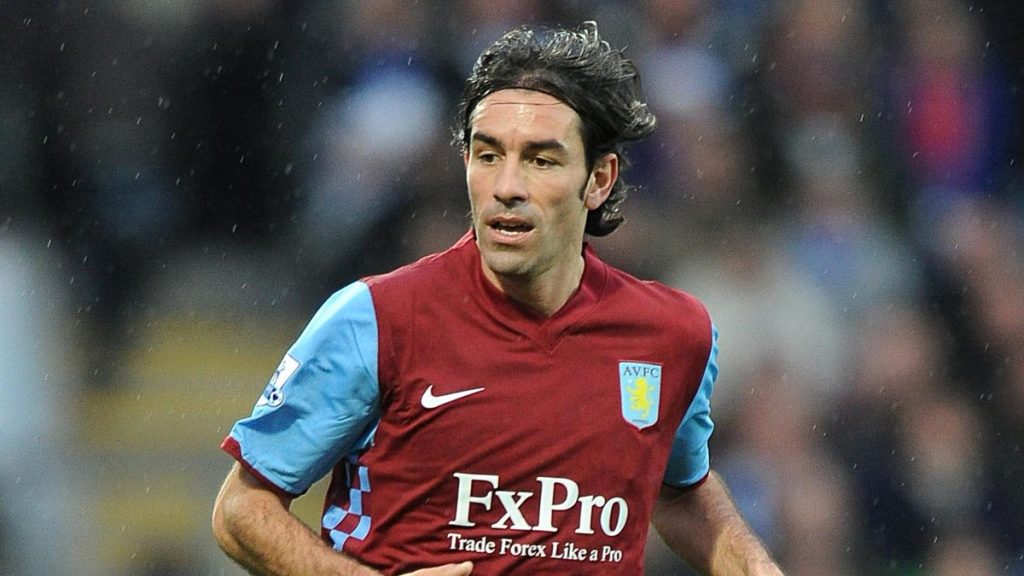 On 28th November 2010, Robert Pires made a move to Aston Villa on a six months contract. He made his debut on 21st November in a 2-0 defeat against Blackburn Rovers coming on as a late substitute.
On 29th January 2011, Pires scored his first goal for Aston Villa in a 3-1 FA Cup win against Blackburn Rovers. In March, Pires expressed his interest in extending his contract by a year but in May he was released by the club after the expiration of his term.
FC GOA: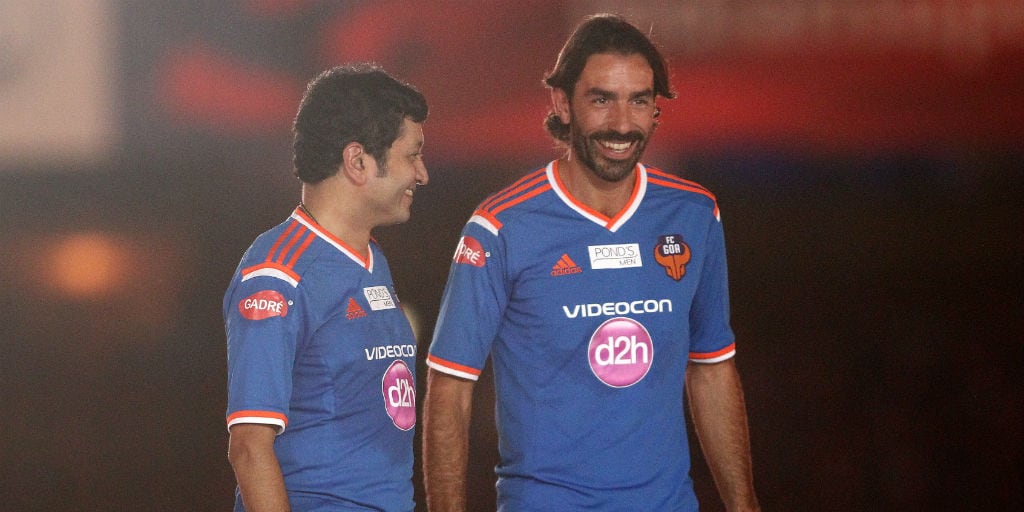 On 2nd September 2014, Pires decided to join the Indian side FC Goa to promote the newly created Indian Super League ( ISL ).
Pires made his debut for FC Goa on 14th October 2014 in a 2-1 defeat against Chennaiyin FC. On 25 October 2014, he was given a two-match ban for insulting Atlético de Kolkata's manager Antonio López Habas He scored his first league goal on 13 November 2014 in a 4–1 away win over Delhi Dynamos.
On 13th March 2015, Pires was released by FC Goa. On 25th February 2016, Pires finally announced his retirement from football as a professional player.
INTERNATIONAL CAREER: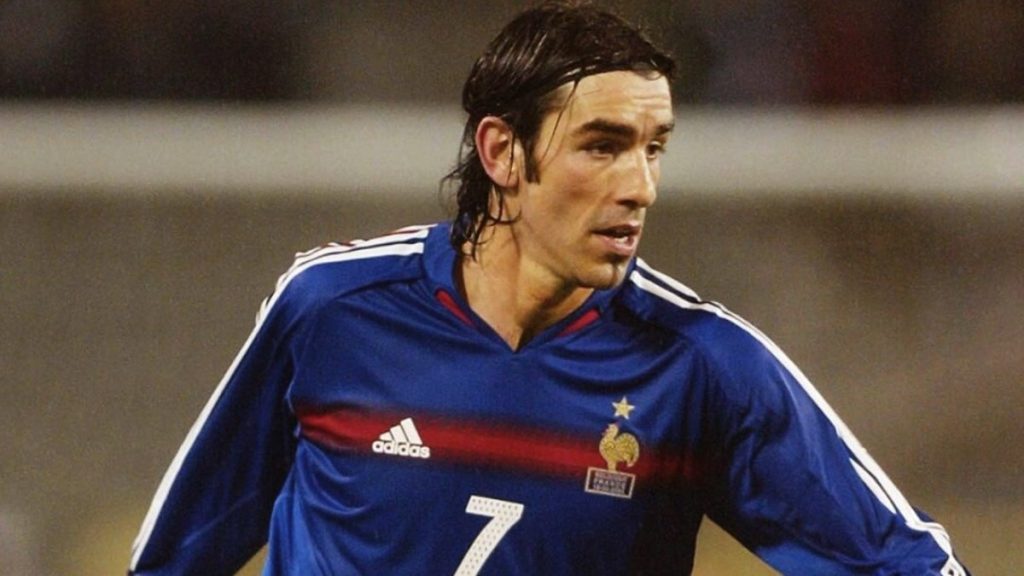 Robert Pires was unexpectedly included in the 1998 FIFA World Cup squad. In his whole World Cup campaign, he provided one Golden Assist to Laurent Blanc in the round of 16. France International team won the World Cup Trophy that year.
However, Pires was not given that importance in the tournament. He could have gained that importance in World Cup 2002 but was ruled out after suffering from a cruciate ligament before the tournament.
In the 2000 Euro Cup, Pires was not given that importance until the Semi-Finals but came in the finals as a substitute and provided another Golden assist to David Trézéguet with the match-winning ball in the Euro 2000 final. France had to take an early exit in the Euro 2004 due to the retirements of some key players.
Pires received the Golden Ball and Golden shoe in the 2001 Confederations Cup. His international career ended in the late 2004s after having a dispute with French national coach Raymond Domenech.
Robert Pires Controversy: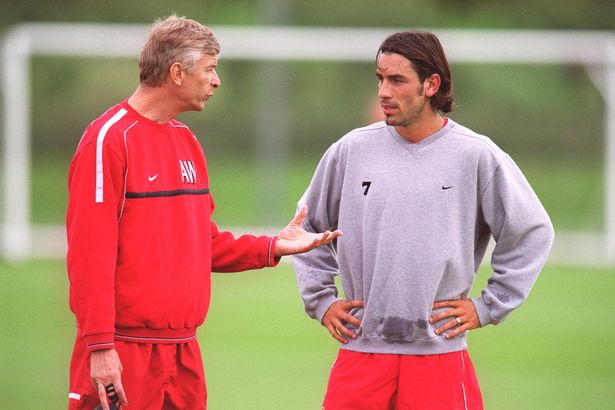 Robert Pires, the former French international footballer, has not been embroiled in any major controversies during his playing career or after retirement. However, there have been a few incidents that have caused some controversy or raised some eyebrows.
One incident that stands out is the incident during the 2006 World Cup final where Pires was a member of the French team. In the final against Italy, he was substituted in the 74th minute and he removed his captain's armband and handed it over to his teammate Zinedine Zidane. Some observers interpreted this as a sign of disrespect towards the coach, Raymond Domenech, who had made the decision to substitute him. However, Pires later clarified that it was a gesture of respect towards Zidane, who was the team's senior player.
Another incident that caused some controversy was when Pires made some critical comments about Arsenal manager Arsene Wenger after he left the club in 2006. Pires criticized Wenger for not offering him a new contract, and for failing to sign some of the players he had recommended. However, Pires later made peace with Wenger and the two men are reported to have a good relationship.
ACHIEVEMENTS AND RECORDS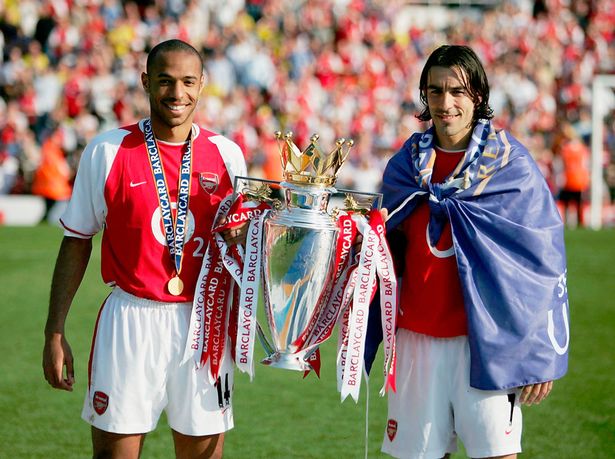 The achievements and records established by Robert Pires are as follows:-
Metz
Arsenal
France
Individual
Orders
Chevalier of the Légion d'honneur: 1998
Get More Football Realted News on Sportslibro.com