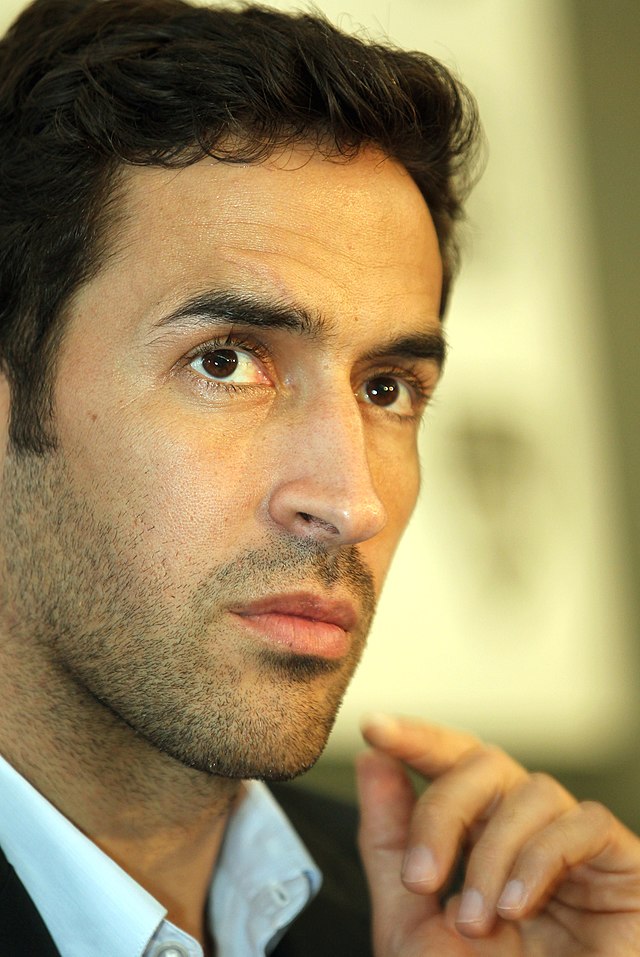 Raul Gonzalez is undoubtedly one of the most iconic figures in Real Madrid's recent history. A former striker for the club, he won numerous titles and accolades during his 16-year spell at the Santiago Bernabeu. Now, with rumors swirling about who will be the next head coach for Real Madrid, many fans and experts alike are pointing toward Raul as a suitable candidate for the job.
While waiting for the big news, all gambling enthusiasts can throw an eye to one of the best online platforms in Australia. Joe Fortune is an online casino that welcomes players from all over the world. There are plenty of games to choose from as the most notable ones are table games, live dealer games, and online pokies.
Experience is Key to New Heights
Firstly, Raul's experience both as a player and a coach make him a perfect candidate for the position. He has played under some of the best managers in the world, including Vicente Del Bosque, Fabio Capello, and Carlo Ancelotti, to name a few.
During his time as a player, he also had the privilege of playing alongside some of the greatest footballers of all time, such as Zinedine Zidane, Cristiano Ronaldo, and David Beckham. All of these experiences have given him a unique perspective on the game, which he can bring to the coaching role.
Furthermore, Raul's coaching experience is also impressive. After retiring from football, he began his coaching career as the coach of Real Madrid's Under-18 team. Under his leadership, the team won the UEFA Youth League in the 2019/2020 season.
He was then promoted to coach Real Madrid Castilla, the club's reserve team, in the 2020/2021 season. In his first season as coach, he led the team to the Segunda Division B title, which earned them promotion to the Segunda Division. Raul is currently battling out with the likes of Deportivo La Coruna, Racing Ferrol, and Cordoba in Primera Division RFEF.
Once a Madridista – Always a Madridista
Another reason why Raul is a suitable pick for Real Madrid's next head coach is his understanding of the club's culture and values. He spent over a decade and a half playing for the club, which means that he knows what it takes to succeed at Real Madrid.
He also understands the club's philosophy, which emphasizes attacking football and a winning mentality. This knowledge and understanding will be invaluable when it comes to managing the team and getting the best out of his players.
Leadership – The Inevitable Ingredient for Success
Raul Gonzalez's leadership skills are one of his greatest assets and could prove to be invaluable as a head coach of Real Madrid. As a former captain of the club, he has proven that he has the ability to inspire and motivate his teammates to achieve their full potential. This same ability to lead could be translated to his role as a head coach.
One of Raul's most notable leadership qualities is his ability to communicate effectively with players. He has the talent to understand and connect with his players on a personal level, creating a positive team culture where every player feels valued and supported.
As a result, his players tend to trust him and are more likely to buy into his tactical plans and strategies. This level of trust and support is crucial in ensuring that the players remain focused and motivated throughout the season.
In addition to his communication skills, Raul is also a great listener. He understands the importance of listening to his players' concerns and opinions and taking them into consideration when making decisions.
By doing so, he fosters a sense of ownership among his players, making them feel like they are part of the team's success. This level of involvement could lead to better teamwork, better collaboration, and ultimately, better results.
Raul is also known for his ability to handle pressure and make tough decisions. As a former player, he has experienced first-hand the pressure that comes with playing for a club like Real Madrid. He understands the expectations that come with representing such a prestigious club and is well-equipped to help his players navigate the pressure and stay focused on the task at hand.
Lastly, Raul is a great role model for his players. He is known for his professionalism, discipline, and work ethic both on and off the field. As a head coach, he would be able to impart these values to his players, helping them to become not only better footballers but also better individuals.
Overall, Raul Gonzalez's leadership skills are a key reason why he could be a successful head coach for Real Madrid. His ability to communicate, listen, handle pressure and lead by example could help him to create a positive team culture and get the best out of his players. If given the opportunity, Raul could be the transformative leader that Real Madrid needs to regain their dominance on the world stage.
Awaiting Greatness
In conclusion, Raul Gonzalez is undoubtedly a suitable pick for Real Madrid's next head coach. His experience both as a player and a coach, his understanding of the club's culture and values, and his leadership qualities make him an ideal candidate for the job.
If appointed, Raul would certainly bring a fresh perspective to the team, and with his knowledge and experience, he would be able to guide the team to further success. All in all, it is clear that Raul would be an excellent choice for Real Madrid's next head coach.