Pele is one of the greatest players in the history of football. No one has ever come even close to the greatness of Pele. He was a forward who has won almost everything for his country and scored a total of 1281 goals in his career in 1363 games which is the highest by any player in history.
Pele Biography Covers his performances at Santos and also his national team performances.
Edson arantes do nascimento: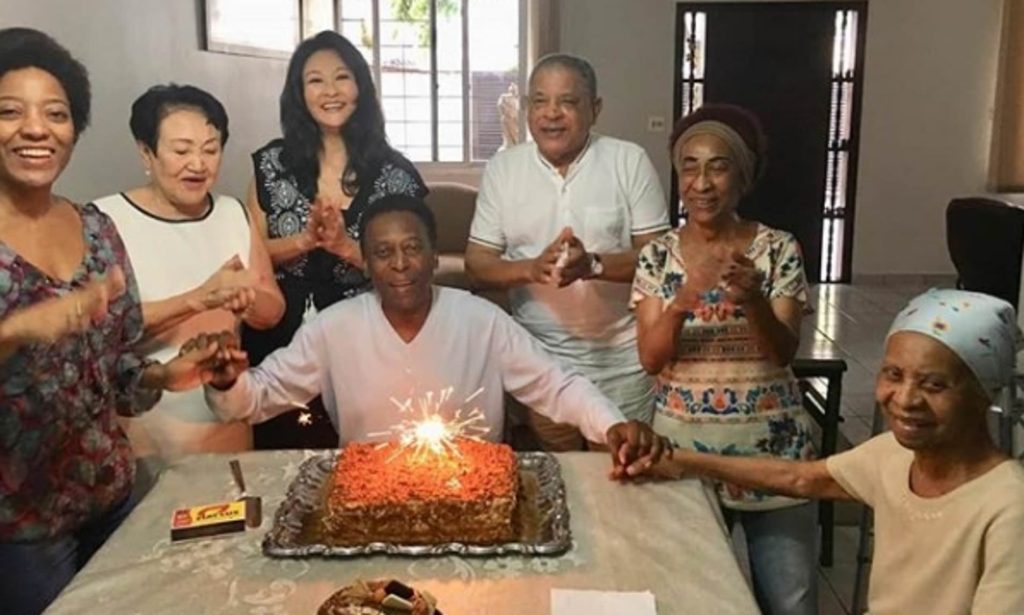 Edson Arantes Do Nascimento or Pelé was born on 23 October 1940, in Três Corações, Minas Gerais, Brazil. His father was a footballer named Dondinho and his mother Celeste Arantes was a housewife. Pele grew up in poverty in the state of São Paulo where from a young age he started earning just by working in tea shops.
Bauru athletic club juniors:
At a very young age, Pele joined the Bauru club and learned indoor football. During the end of his career, he said it was because of Bauru that all the moves of Pele were so clean.
Marriage: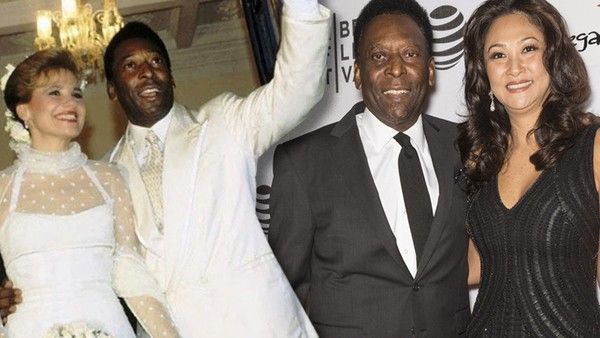 On 21 February 1966, Pelé married Rosemeri dos Reis Cholbi and had two daughters and one son- Kelly Cristina who was born on 13 January 1967, Jennifer who was born in 1978, and their son Edson who was born on 27 August 1970.
The couple divorced in 1982. In April 1994, Pelé married psychologist and singer Assíria Lemos Seixas. The couple had twins on 28 September 1996 Joshua and Celeste. The couple divorced in 2008.
Pele Biography –CAREER:
CLUB CAREER:
SANTOS FC: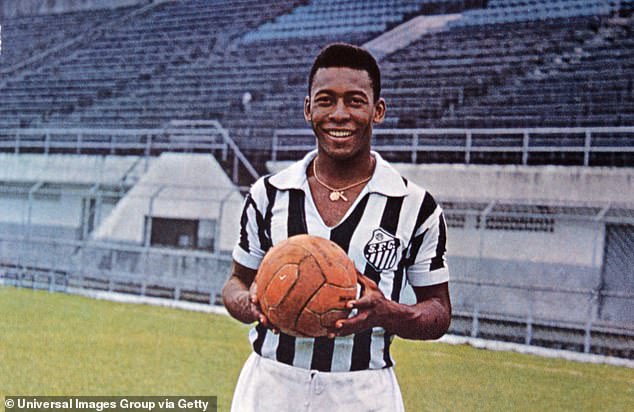 Pele had impressed the Santos coach Lula in his first trial at Santos and was immediately given the contract in June 1956. He made his official debut on 7th September at the age of 15 against Calthorians and went on to score his first goal in a 7-1 victory. The next season, just at the age of 16, he had established himself as a regular starter.
His game was so impressive that wealthy European Clubs had started their quest for the young lad. In 1961, Brazil president Janio Quadros declared Pele as " Official National Treasure " and just made sure no move could take place for the lad.
Pele won his first league championship with Santos in 1958 as they won Campeonato Paulista. Pele scored 58 goals in that tournament which is a record that hasn't been broken yet. A year later he helped the team with the first win in the Torneio Rio Sao Paulo by defeating Vasco Da Gama by 3-0. In the 1960 season, Pelé scored 47 goals to help Santos regain the Campeonato Paulista.
The club went on to win the Taça Brasil that same season after beating Bahia in the finals with Pele as the top scorer of the tournament with 9 goals. This victory allowed Santos to participate in the Copa Libertadores, the most prestigious club tournament in the Western hemisphere.
In the 1962 Copa Libertadores, Pele played like a beast and was determined enough to give the club their first title. He carried the team to the finals and scored twice in the finals to claim the first-ever Copa Libertadores Title.
Santos also successfully claimed the 1962 Intercontinental Cup and it saw one of the greatest performances of Pele against Lisbon where he scored an amazing hattrick.
It was in 1964 when the downfall of Santos had begun. In the 1964 Copa Libertadores, Brazil was unexpectedly defeated in the semi-finals over two legs by Independiente.
In the 1965 Copa Libertadores, Santos again lost in the semi-finals against Penarol by 2-1. In the same season, Santos failed to retain the Rio Sao Paulo cup. In the 1966 season, Santos failed to retain Taca Brasil as well because Pele's goals could not turn down a 9-4 defeat against Cruzeiro.
On 19th November 1969, Pele scored his 1000th career goal which is one of the most beautiful moments in the history of football. Pele says that his goal against Clube Atlético Juventus on 2 August 1959 is the best goal of his career.
Pelé received the ball on the edge of his own penalty area, and ran the length of the field, eluding opposition players with feints, before striking the ball beyond the goalkeeper. The goal was named Gol De Placa.
NEW YORK COSMOS – North American soccer league: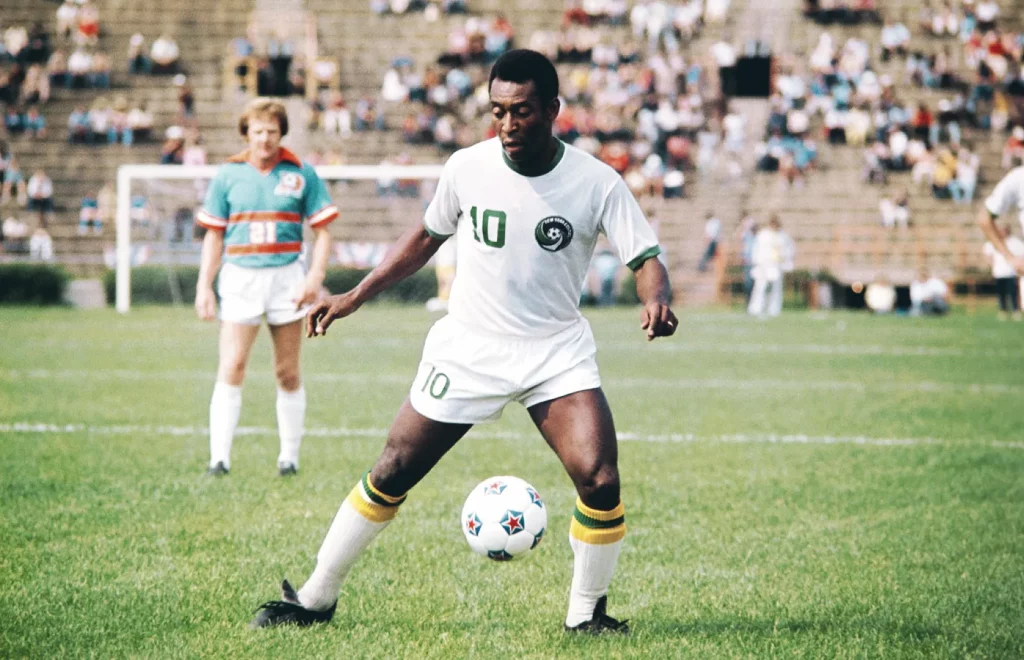 Pele signed for New York Cosmos in the year 1975. He did it mainly to draw the attention of the people there toward sports. Pele made his debut on 15th June 1975 in a 2-2 draw against Dallas Tornado scoring 1 goal.
A week ahead of the Lebanese Civil War, Pele played against a Lebanese club and scored 2 goals where 40000 fans were seated in the stadiums from the morning to see him. In his final season with the club, he led the club to the 1977 NASL Championship.
On 1st October 1977, Pele played his last match in an exhibition match against Santos. The great boxer Muhammad Ali and English legend Bobby Moore had come to watch pelé play.
INTERNATIONAL CAREER – Brazil national team:
Pelé's played his first international match in a 2–1 defeat against Argentina on 7 July 1957 at the Maracanã. In that match, he scored his first goal for the Brazilian National Soccer Team aged 16 years and nine months, and he remains the youngest goalscorer for his National team.
WORLD CUP: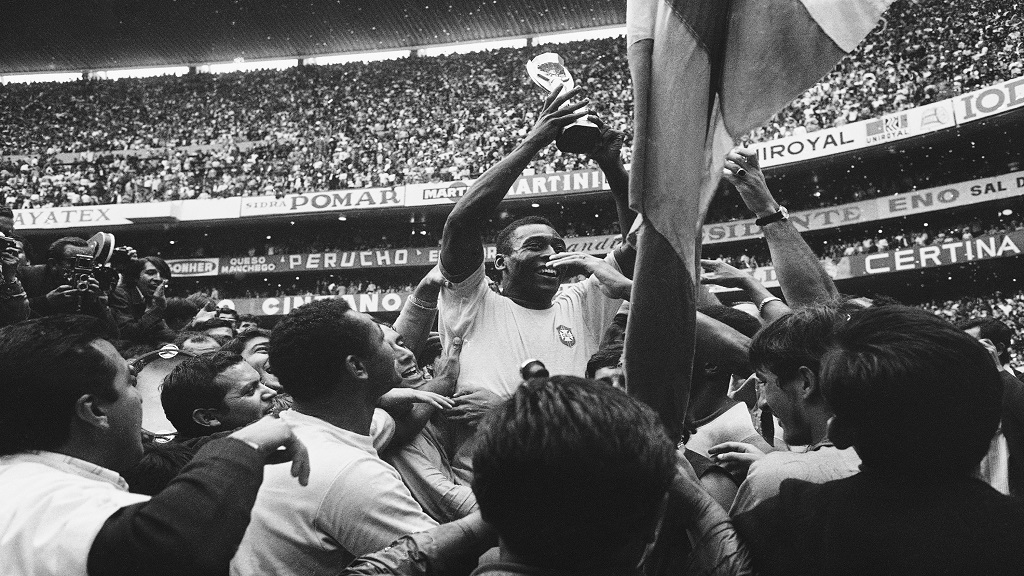 In the 1958 World Cup squad, at first, Pele was not included due to a light knee injury but later at the insistence of the other players and staff, Pele was included. The Brazilian team easily qualified for the semi-finals and Pele became the youngest ever player to feature in a World Cup.
Young Gun: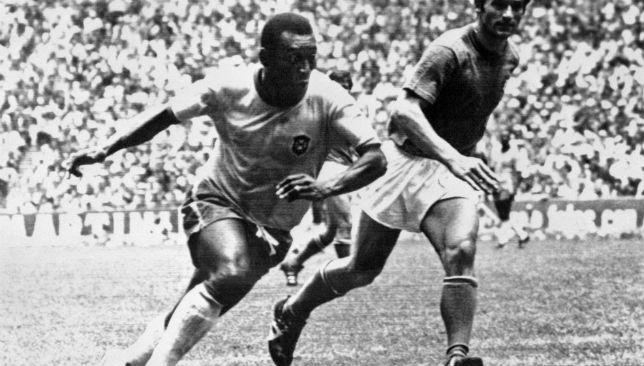 In the Semi-Finals against France, Brazil was in a 2-1 lead and suddenly Pele scored a hat trick and became the youngest player ever to do so. On 29th June 1958, Pele aged 17years and 249 days became the youngest player to feature in the FIFA World Cup Final match and Pele went on to score 2 goals to secure a 5-2 victory against Sweden.
He finished the tournament with six goals in four matches played, tied for second place, behind record-breaker Just Fontaine, and was named the best young player of the tournament.
Soccer Player Pele entered the 1962 World Cup as the top-rated player. He played the first match incredibly against Chile and assisted one goal and went on to score one by running away from 4 defenders in a 2-0 win against Mexico.
In the 3rd match against Czechoslovakia, he injured himself while attempting a long-range shot on goal which kept him out for the rest of the tournament. However, Brazil's world cup team lifted their second World Cup championship that year.
During the 1966 FIFA World Cup, Soccer Player Pele was the most famous player in the World. In the first match against Bulgaria, Pele scored an incredible free-kick which made the Bulgarian defenders foul him badly and Pele could not play the 2nd match against Hungary. Even after not being fully fit, Pele was kept in the starting 11.
The Last world cup final:
In the 1970 World Cup, Brazil had world-class players. Every team they played was left devastated by the attack of Brazil. Brazil won the semi-final against Uruguay by 3-1 and headed to the finals against Italy.
In the finals, Pele opened the scoring with a header and scored Brazil's 100th World Cup goal. He then went on to assist the 3rd and the 4th goal and sealed a 4-1 victory for Brazil. Pele was awarded the Golden Ball for his performance.
After Football: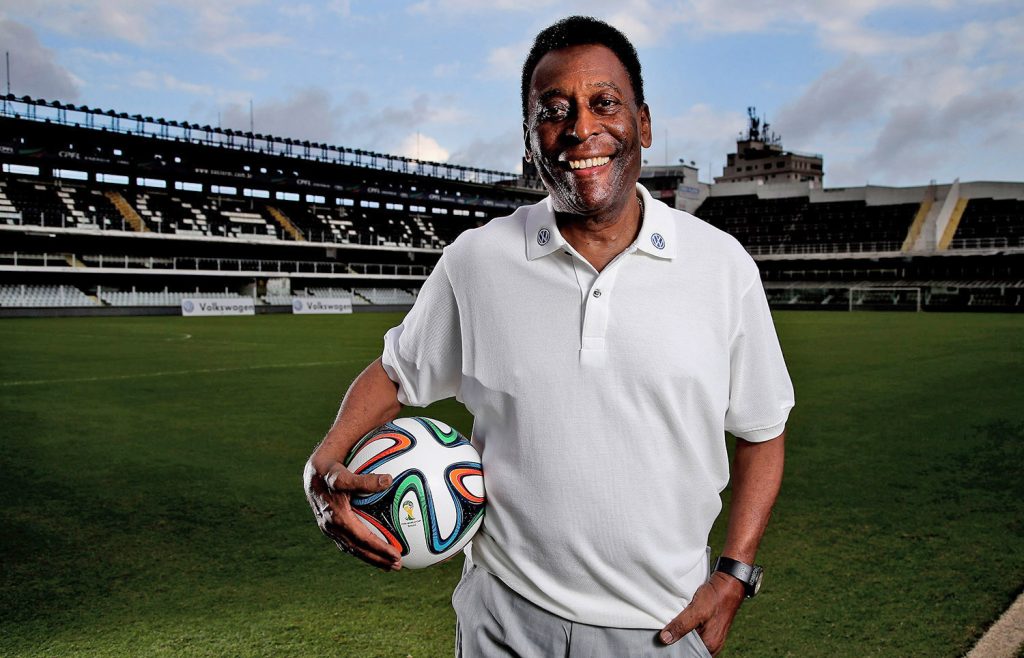 The greatest player in history is presented in such a bad condition that he is even unable to walk after suffering several kidney problems and undergoing a number of surgeries.
After retiring as a player, Pele decided to work as a humanitarian and was also appointed as the UNESCO Goodwill Ambassador.
Pelé aided Rio de Janeiro's quest for the 2016 Summer Olympics in 2009. In July 2009, he led the presentation of Rio 2016 to the Association of International Olympic Committee of Africa General Assembly in Abuja, Nigeria.
Pele Controversy: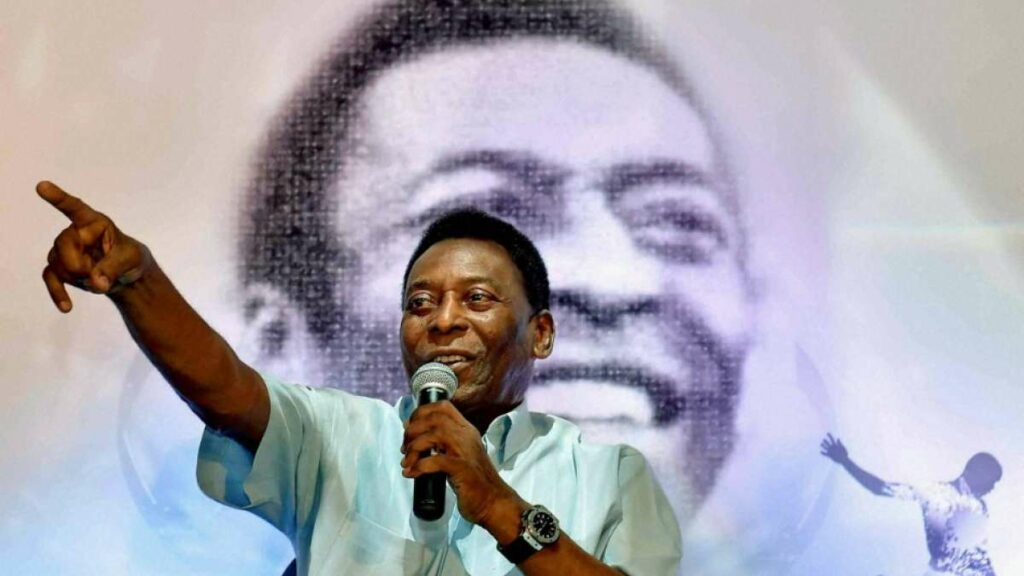 There have been several controversies surrounding Pele, widely regarded as one of the greatest football players of all time.
Goals Controversy: Pele has long been credited with scoring over 1,000 career goals, including 77 for Brazil. However, there is some controversy surrounding the actual number of goals he scored. Some sources claim that he played in unofficial matches and included those goals in his tally, while others believe that he may have inflated his numbers by counting goals he scored in youth matches or exhibition games.
Feud with Maradona: Pele and Diego Maradona, two of the greatest football players in history, have had a long-standing feud. In 2000, Pele famously claimed that Maradona was a "bad example for the youth" because of his history of drug abuse. Maradona responded by calling Pele a "fake ambassador" and criticizing him for not doing enough to help the sport in his native Brazil.
Racism Controversy: Pele has been accused of downplaying the issue of racism in football. In 2011, he was criticized for saying that "there is no racism in football" in response to allegations that Barcelona's Dani Alves had been racially abused during a match. Pele later apologized for his comments and acknowledged that racism was a problem in the sport.
Personal Life Controversy: Pele has also had some personal life controversies, including allegations of extramarital affairs and questions about his financial dealings. In 2016, he was ordered to pay a large sum of money in back taxes after a court in Brazil found that he had failed to pay taxes on his earnings from image rights.
It's important to note that Pele has also been celebrated for his achievements both on and off the field, including his work as a humanitarian and ambassador for the sport.
Get more football-related articles on Sportslibro.com