Numerous Asian players have achieved success in European leagues such as Serie A, the Premier League, and others.
Asian footballers are becoming an important part of European football. Asian players receive the biggest pay for their outstanding accomplishments.
Football is one of the most popular and widely followed sports in the world. Football, unlike other sports, is a combative activity.
When clubs recruit players, they give them a stipend. Asian nations like Japan, South Korea, China, and Australia have grown in prominence in the world of football over the years.
Football is not only one of the most popular sports around the globe, but it is also quite popular in Asia. And this continent has already produced some of the best footballers in history. But now it's time to learn about the wealthiest people in the world this year.
Here is the list of the top 10 highest-paid Asian footballers.
10) Park Joo ho: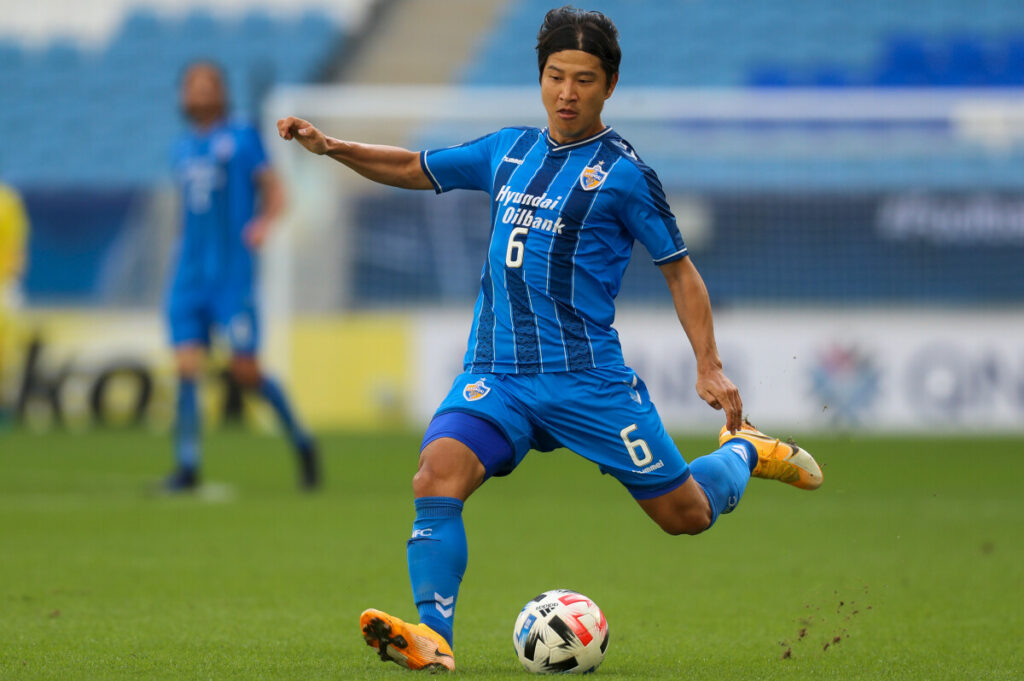 Park Joo-ho has been a defender for the South Korean National team since he was 16 years old. He is a versatile player who typically plays as a left defender but can also play as a wide or defensive midfielder.
Early years:
He captained the South Korean national under-20 football team at the 2007 FIFA U-20 World Cup in Canada. His projected net worth as of 2022 is more than $1 million, owing mostly to his career as a professional footballer.
Furthermore, Ulsan Hyundai FC alleged that he was paid €2,600,000 each year. He was considered one of the highest-paid Asian players by Park. He established his international career with South Korea during his U-20 years.
International tournament Debut: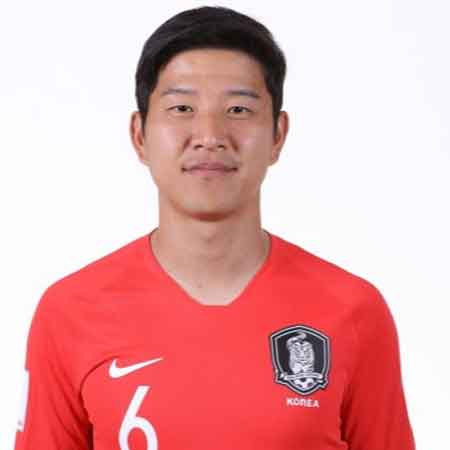 The FIFA U-20 World Cup 2007 was his debut international event. His South Korean debut came on January 18, 2010 against Finland. Park was called up to the national squad for the first time in 2012 for World Cup qualifiers against Qatar and Lebanon.
Kim Jin-Su and Park Shin-Hyun were substituted for the South Korean side for the 2014 FIFA World Cup in Brazil after Kim Jin-su was injured on May 28, 2014.
As a result of his absence from the field, South Korea finished last in their group. He was chosen as one of three over-aged players for the Asian Games in Incheon in September, however, he played in a defensive midfield role since Kim Jin-su was preferred at left-back.
Park Joo ho is the 10th-ranked highest-paid Asian footballer.
9) Ji Dong-Won: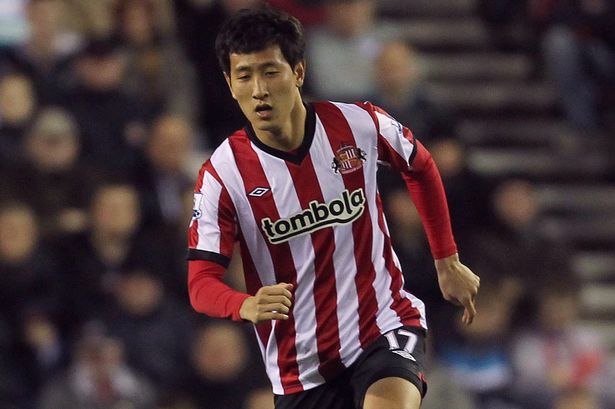 Ji Dong-won is a South Korean professional footballer who plays as a winger for Eintracht Braunschweig on loan from 1 FSV Mainz 05 and the South Korean national team. We don't have specific information for net worth or salary.
As a player for the German team Fc Augsburg, he is thought to earn £832,000 per year and $13,233 per month. Dong's outstanding accomplishments for his team and clubs have elevated him to the ranks of the highest-paid Asian footballers.
National team: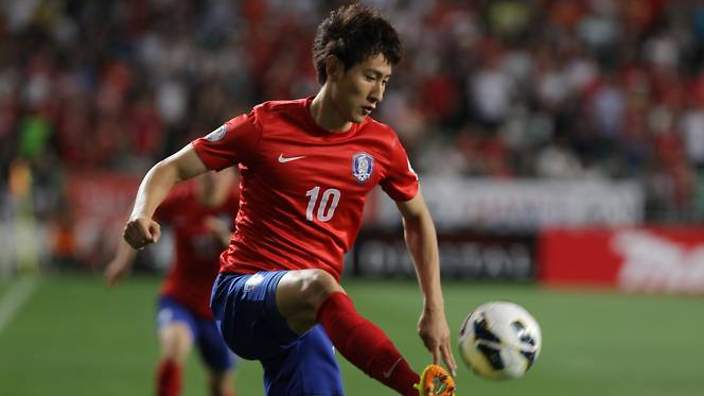 Ji was called up to the Under-23 squad for the first time in November 2010 after playing for the Under-20 team. As a U-23, he made his debut in South Korea on November 8, 2010.
On November 25, 2010, he scored his first U23 goals in a 4–3 triumph over Iran U23. Dong-Won was named to the Olympic roster for the Summer Olympics in London the following year as a member of the U23 team.
He appeared in every match for the team throughout the competition. South Korea defeated Great Britain 5–4 in a penalty shootout after tying 1–1 thanks to Dong-first won's opening goal. Despite this, South Korea won bronze after defeating Japan 2–0 in the third-place playoff.
8) Ki Sung Yueng: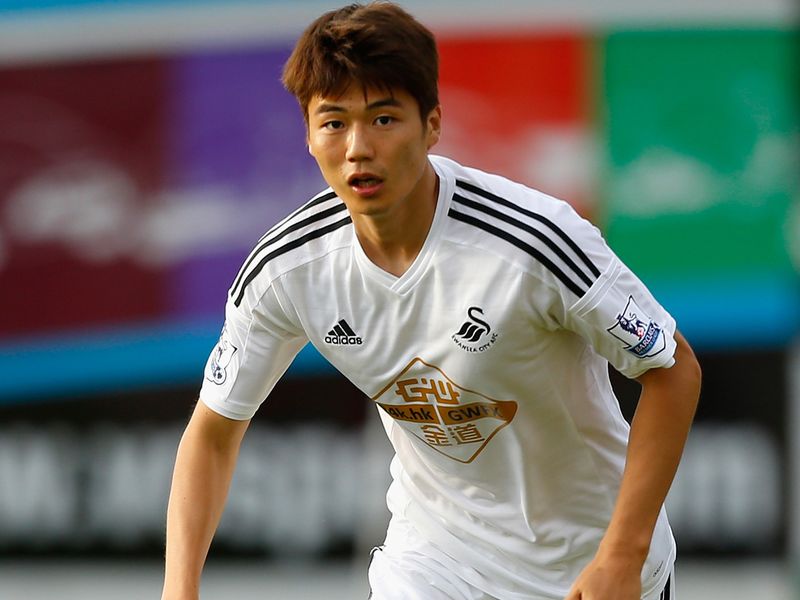 Ki Sung-Yueng is regarded as one of the top soccer players in the world. In 2008, he was chosen for the South Korean team as a central midfielder.
Ki Sung Yueng, a South Korean artist, was born on January 24, 1989, in Gwangju, South Korea. His previous experience came through the Brain Soccer Program at John Paul College in Brisbane, and he made his senior league debut in 2006 with FC Seoul.
Ki Sung-Yueng is one of South Korea's highest-paid players and one of the greats of Asian football.
Net Worth: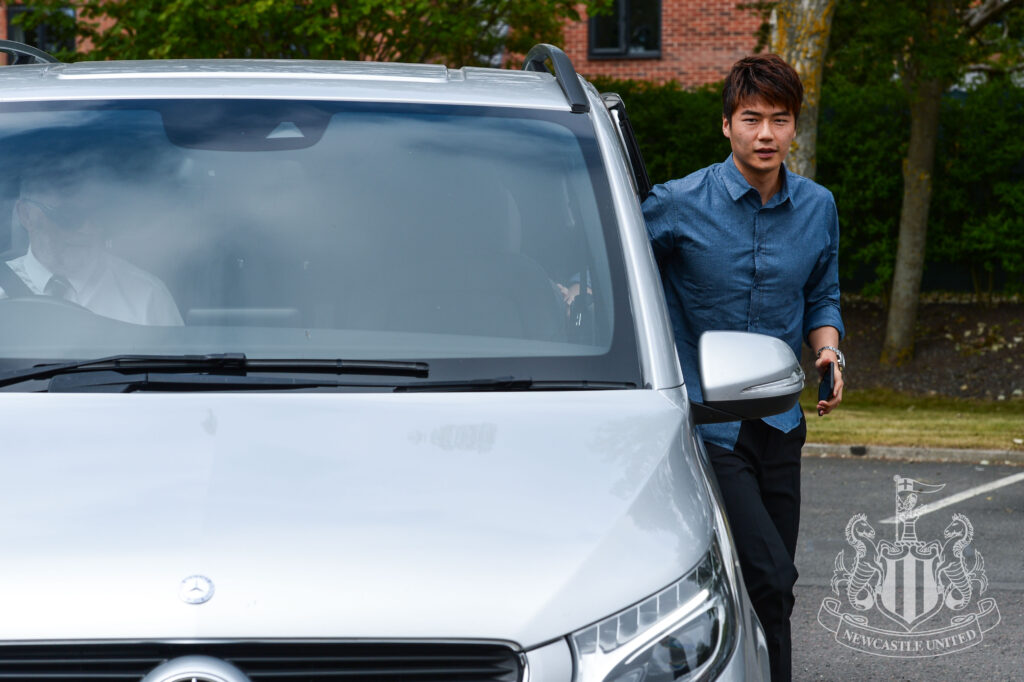 Ki Sung Yueng's net worth is believed to be between $1 million and $2 million. Ki Sung-fortune Yueng's stems mostly from his accomplishments as a soccer player, and he was rated one of the highest-paid Asian footballers in 2022.
Whenever talking about rich football players in Asian football, the list always has a special mention for Ki Sung Yueng.
7) Lee Chung Yong: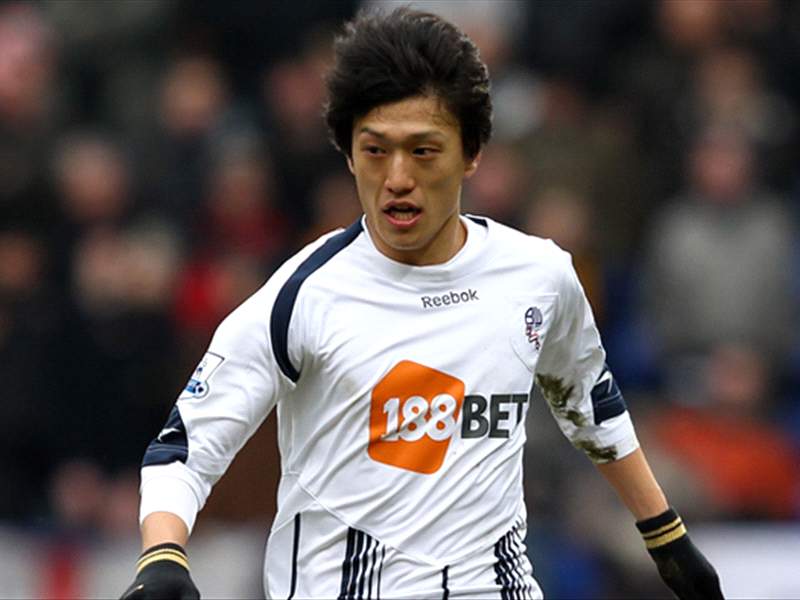 Lee Chung-Yong, a 31-year-old soccer player, with a net worth of $15.1 million. Because of his excellent career, Yong has become one of the highest-paid Asian footballers. It implies that his net worth is unknown. In addition, his present team pays him a weekly salary of €36,000.
Lee Chung-Yong derives the majority of his money from his soccer career in addition to his other jobs. His home nation is South Korea. "Blue Dragon" is his nickname, which is a direct translation of his given name, "Chung-Yong."
Love by South Korean Football Fans: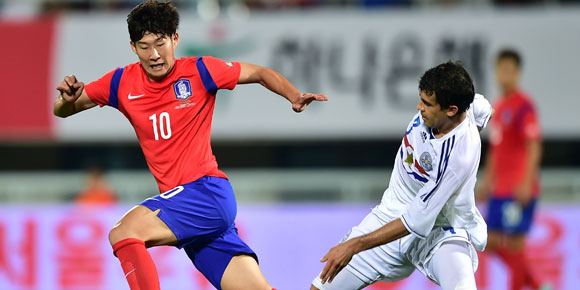 Lee joined FC Seoul in 2004 and made his debut for the South Korean club in the K League series in 2006, when he was just 18 years old.
This has piqued the interest of South Korean football fans in general. Football players are generally recruited via the draught to join professional teams around the country.
It was incredibly uncommon to get drafted by a major league club after dropping out of middle school. Lee was named to South Korea's roster for the 2015 AFC Asian Cup. He is one of the greats of Asian football and one of the highest paid asian footballers.
6) Massimo Luongo: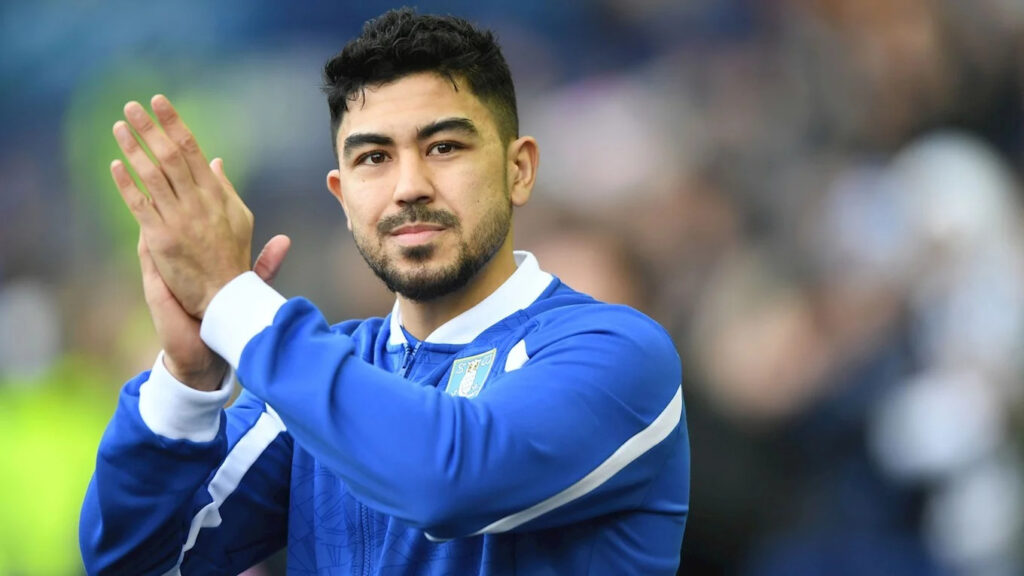 Massimo Corey Luongo, an Australian professional footballer, was born on September 25, 1992. He is a midfielder for EFL Championship club Sheffield Wednesday as well as the Australian national team.
Massimo Luongo makes £14,000 per year or £728,000 per year as a DM, AM C at Sheff Wed. His net worth is calculated to be £2,631,200.
Maximo Luongo, a 26-year-old Australian, was born in Sydney. He has until 30 June 2022 to finish his current deal, which keeps him as one of the highest-paid Asian footballers.
After relocating to England to play for APIA Leichhardt Tigers, he began his professional career with Tottenham Hotspur.
He was on loan at Ipswich Town before joining Swindon Town on a permanent basis. His current club is Sheffield Wednesday.
5) Yuto Nagamoto: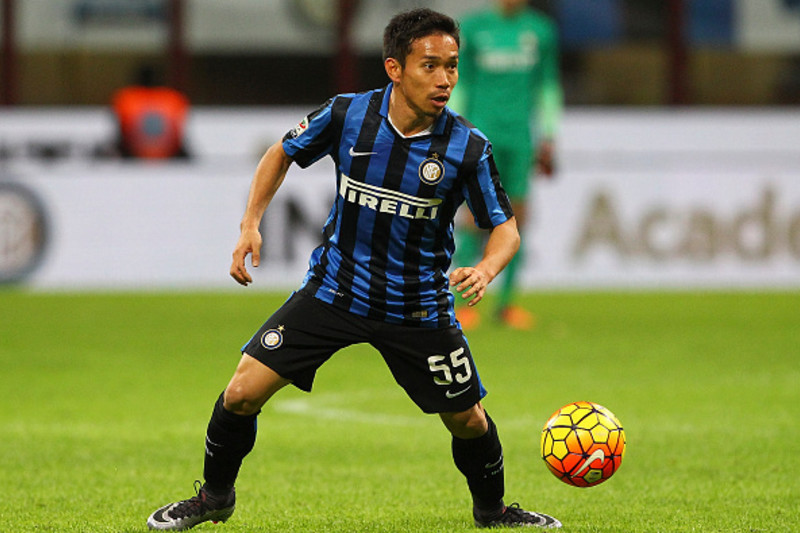 Yuto Nagatomo is a full-back for the Japanese National Team and the Ligue 1 club Olympique de Marseille. On May 24, 2008, he made his maiden international debut for Japan against Ivory Coast.
In a friendly encounter against Syria on November 13, 2008, he scored his first international goal. Nagatomo, who was also a part of Japan's U21 squad for the 2008 Summer Olympics, had a bright football career.
Yuto Nagatomo's net worth or net income is estimated to be between $2M and $4M. The soccer player has made a lot of money from his primary occupation.
Yuto's remarkable accomplishments will place him among the highest-paid Japanese footballers and also one of the most valuable asian footballers.
Cesena signed him to a whole deal in January 2011 after he made a big impact with Cesena and Japan in the 2011 Asian Cup.
When Luciano Spalletti took over as coach in 2017-2018, Nagatomo improved his game to reclaim his spot. On September 16, 2017, he made his 200th appearance for Inter against Crotone.
4) Maya Yoshida:
Maya Yoshida, a Japanese footballer, was born on August 24, 1988, and was a superb centre defender for Serie A side Sampdoria. He is also the captain of Japan's national squad. Southampton's new center-back has agreed to a hefty one-year contract for 2.9 million euros (2.6 million pounds).
His football success has made him one of the most valued Asian footballers right now. Maya is also one of the highest-paid Asian players, with an estimated net worth of 15.8 million euros (14 million pounds).
Japanese defender:
On May 31, 2018, Yoshida was named to the 23-man roster for the 2018 FIFA World Cup. He appeared in all three group stage games against Columbia, Senegal, and Poland. Belgium eliminated his squad from the competition with a 3–2 victory in the round of 16 matches.
Yoshida made his 100th appearance for Japan in a match against Kyrgyzstan on November 14. Yoshida started the full game and made his Premier League season debut against Liverpool on August 17th, a 2–1 loss.
Yoshida is one of the highest-paid Asian footballers who has played an integral part in Asian football.
3) Tim Cahill: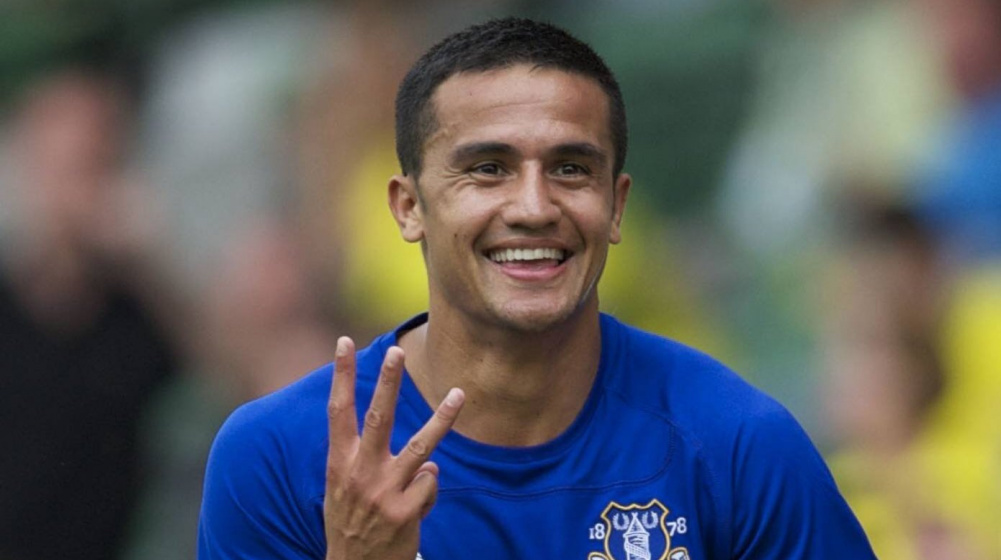 Timothy Filiga Cahill is a former professional footballer, was born on December 6, 1979. Cahill spent his whole career as a striker and an attacking midfielder for the Australian national football team.
Cahill, a box-to-box midfielder, rose to prominence for "his combative and forceful style and his ability to head the ball in the penalty area." He now works as a commentator for BBC Sport and Sky Sports.
Cahill is often regarded as one of Australia's richest athletes. According to BRW, Cohill's net worth was $30 million in 2018, making him one of the highest-paid Asian players even after retirement. In addition, he is one of the highest-paid sportsmen to watch this year.
Australian National Football Team:
Cahill scored 50 goals in 108 outings for the Australian national team between 2004 and 2018. He scored Australia's first World Cup goal. Cahill scored five goals at the World Cup (2006, 2010, 2014). He has more goals than any other Australian player.
He became the first Australian player to score a goal at the 2007 AFC Asian Cup. Cahill's tremendous heading skills and excellent vertical jump allow him to score many of his goals with his head. His shadow boxing around the corner flags after scoring goals has made him renowned.
In terms of Asian football, he is one of the highest paid football players.
2) Shinji Kagawa: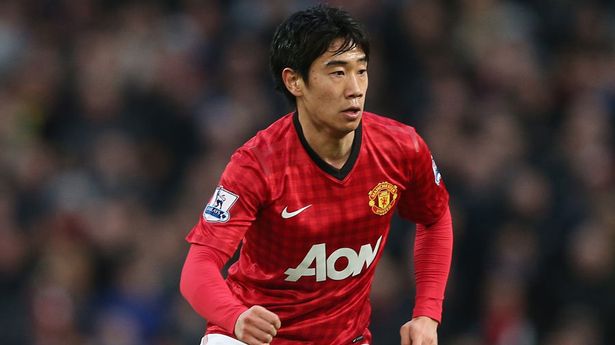 He is a midfielder for both the Japanese national team and the Greek club PAOK. Kagawa was born in Kyoto in March 1989. Kagawa joined Borussia Dortmund in 2010 after playing for Cerezo Osaka in his home country.
Going to Premier league – Manchester united:
Manchester United, one of the biggest football teams in the world, signed Kagawa to a four-year deal after he spent two years at Dortmund. Shinji is considered as one of the top Asian footballers with the highest-paid wages, having an estimated net worth of $25 million.
Kagawa's debut competition with Japan's national under-20 squad was the FIFA U-20 World Cup in 2007. Furthermore, he was chosen to compete for Japan as an Olympic team member in 2008. On May 24, 2008, he was called up to the senior team in a friendly Kirin Cup encounter.
Japan defeated Ivory Coast by a score of 1–0. He was not one of Takeshi Okada's 23 final squads for the event, which took place in South Africa in 2010. In September 2010, he scored Japan's sole goal against Paraguay in Yokohama.
1) Son Heung min: Highest-paid Asian footballers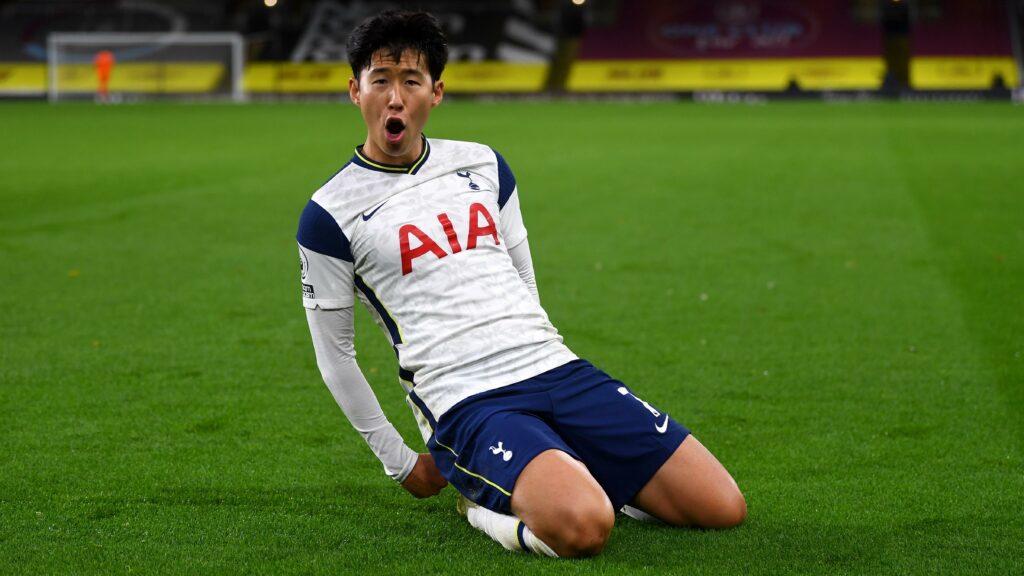 Son Heung-min, a forward for the Premier League club Tottenham Hotspur, also plays for the South Korea national team. He was born in Seoul, South Korea on July 8, 1992. One of the world's best wingers is also one of the greatest Asian players in European football history.
Son is widely recognized as one of the top players in Asia and his own nation, and he was nominated for the Ballon d'Or in 2019, the highest-ranking for an Asian player thus far. Son's net worth is $20 million, and he is predicted to earn £7,280,000 in 2022. He will also face a £7,280,000 cap hit.
South Korean national team: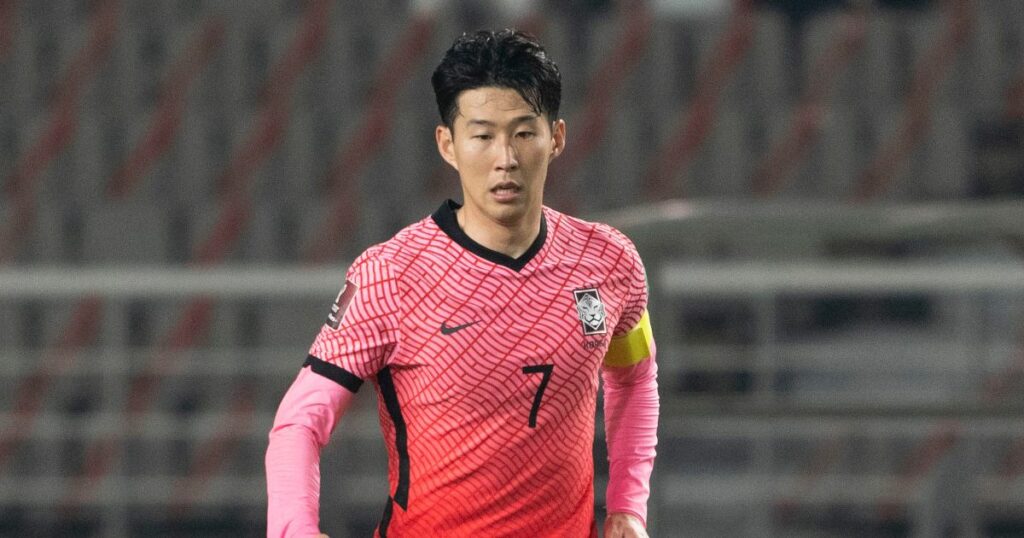 Son, a full international since 2010, has scored three goals for his country at the World Cup, including one on each occasion with Park Ji-sung and Ahn Jung-hwan. Son, too, was a part of South Korea's team that competed at the 2018 Asian Games.
He won gold in the AFC Asian Cup in 2011, 2015, and 2019. Korea finished second in 2015. Son was nominated to South Korea's national team's roster for the 2011 AFC Asian Cup on December 24, 2010. On December 30, he made his national team debut against Syria in a pre-tournament friendly.
The premier league star has been one of the greats of Asian football and is at present the richest Asian football player.
Get more football-related news on Sportslibro.com