Nowadays, it is possible to bet on almost every sport, and this is no exaggeration on our part. Think of a sport, go to a bookmaker, and we are certain that you will find some markets for it. When it comes to sports predictions, there is one sport out of them all that sits at the top of the pile, and that is football. This fun sport is so popular nowadays that you will not struggle to find a plethora of football predictions for a match that you want to bet on. However, if you are lookin for top-quality predictions, then you should make use of Betiton™'s football predictions, which you can find here. Why are we suggesting this? Well, they are given out by Champions League winner Djibril Cissé.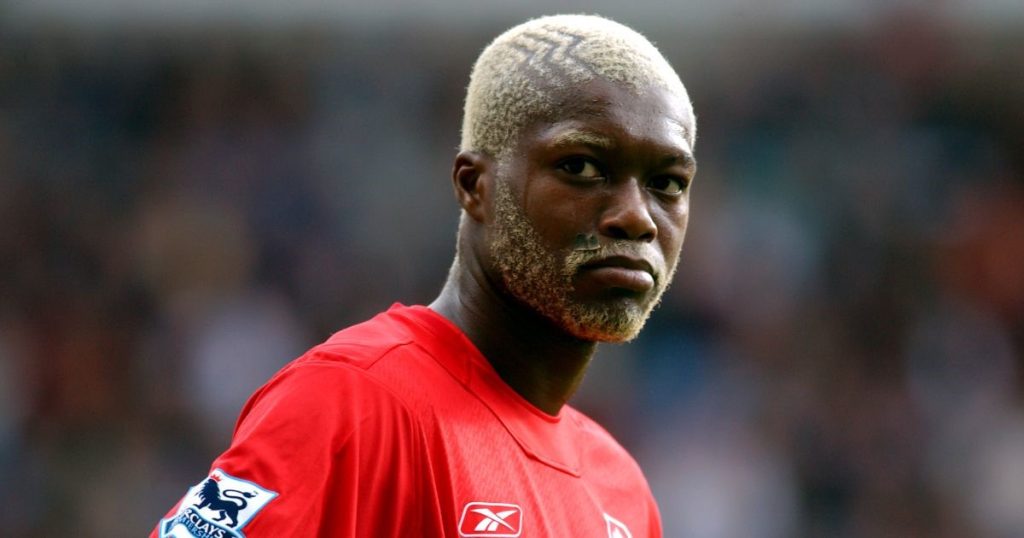 Djibril Cissé and Betiton™: What's the Story Behind the Partnership?
So, Djibril joined Betiton™, but what was it that made Betiton™ reach out to him in the first place? Why did they opt to form a partnership with Cissé and not some other footballer? Well, when Arnaud Serour, who is the CEO of Betition, set out to find the perfect brand ambassador, he did so with the intention of finding a footballer who would make them stand out from the crowd because this is what every company needs to do in the iGaming world because the competition is so fierce.
Anyone who has seen Cissé play will know that he definitely stood out whenever he stepped onto the playing field. This was not only because of his talent on the ball but also because he was known for having some seriously extraordinary hairstyles. In addition to this, he also sometimes dyed his beard – just in case he was not sticking out enough at the time. As well as searching for someone who would help them stand out, they were also looking for someone who has plenty of determination to succeed at whatever they do and a great character, which are two categories that Cissé certainly fits into.
So, Serour opted to reach out to the former France international and asked him if he would like do them the honour of being the brand ambassador for Betiton™. After he did a bit of research about the company to find out more about those involved, he was happy with what he came across and agreed to work with them. One of the main reasons why he decided to team up with Betiton™ is that he realised that he has plenty in common with Serour; in fact, the two of them hail from the same area of France and also happen to be fans of the exact same team: Olympique de Marseille! It's no wonder, then, that Djibril believes that they can use their determination and strong characters to produce some magic.
A Brief Introduction to Djibril Cissé's Football Career
Before the FIFA World Cup in 2002, not many football fans would have known much about Cissé, although he had been scoring plenty of goals for AJ Auxerre in Ligue 1. Cissé was named in the France squad, and he made three substitute appearances in the group stage – he did not start for France because they had both David Trezeguet and Thierry Henry above him in the pecking order. He played 60 minutes of football in the group stage, but he still managed to impress with his strength, pace and ball control. Unfortunately, France exited the competition at the group stage, but this was not because of the performances of a young Djibril Cissé. Overall, he made 41 appearances for his country and found the back of the net on nine occasions.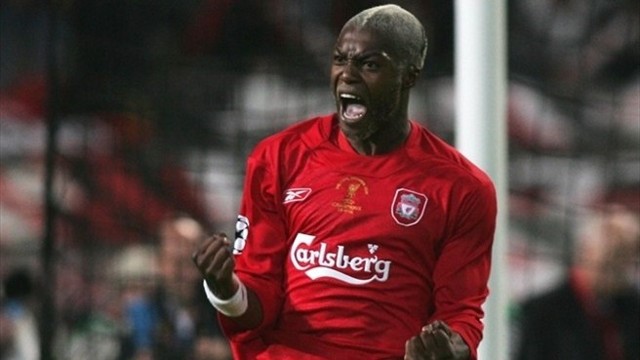 Cissé signed for Liverpool in 2004 for a deal that was believed to be around the £14 million mark, but before he could even get his Liverpool career seriously up and running, he suffered a really bad leg break in a game against Blackburn, and was close to losing his leg below the knee. The medics declared that he could be out of action for up to 18 months, but the Frenchman, due to his steely determination, was able to make a much quicker recovery, and he was back out on the field after just six months. His first appearance after his layoff was against Juventus in the Champions League, and he helped Liverpool go on to make it to the final, where they played AC Milan. At half-time, they were 3-0 down, but an amazing recovery after the break saw the match go to extra-time and penalties. Cissé, who came on as a substitute in the 85th minute, scored his penalty and Liverpool won the trophy.
He had more success with Liverpool the following season as he helped them to win the European Super Cup and the FA Cup. In the European Super Cup match which was against CSKA Moscow, Cissé levelled the match to take it to extra-time, and then he scored once more to help his team to the trophy. Then, during the FA Cup final against West Ham, Liverpool found themselves two down, but Cissé pulled one back for them, and the matched ended 3-3 at the end of the 90. It went to penalties and Liverpool won 3-1.
So, while some might argue that Cissé did not live up to all his potential, we feel that he still had a football career that he can be happy with. At the end of the day, there are some great footballers out there who never lifted the Champions League trophy, which is something that Cissé will always have on his record.