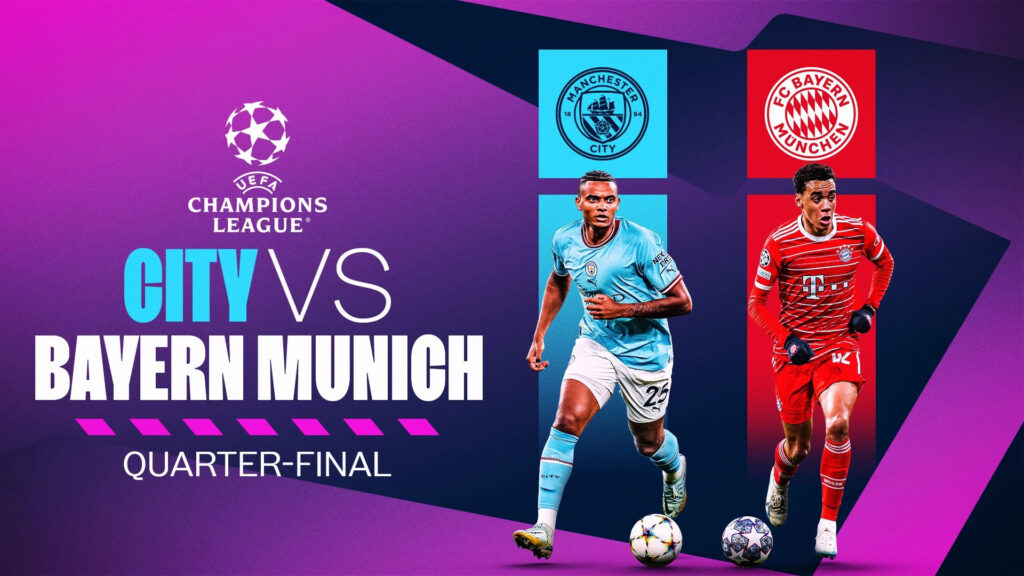 We now know who clubs will play each other in the upcoming round of the Champions League as well as the probable path for the final eight teams after the quarterfinal and semifinal draws were completed.
After being partnered with Pep Guardiola's previous team Bayern Munich, Manchester City maintained their lead in the odds for the Champions League winner, but Chelsea is losing ground after being matched with 14-time champion Real Madrid.
Napoli, who avoided Manchester City, Bayern Munich, and Real Madrid until the final, was the great winner of the draw after being assigned AC Milan.
The winner of Manchester City vs. Bayern will face the victor of Real Madrid vs. Chelsea at the semi final, eliminating any possibility of an all-English final.
Here are the Champions league draws for the Quarter finals :-
Real Madrid vs Chelsea
Inter Milan vs Benfica
Manchester City vs Bayern Munich
AC Milan vs Napoli
Which teams have the best chance to win the Champions league?
Manchester City
Manchester City, who are the 9/4 favorite to win their first Champions League championship in 2022–2023, advanced to the quarterfinals after thrashing RB Leipzig 8–1 overall and 7–0 in the return leg following a tie in Germany.
In the past two seasons, they made it to the semifinals, and they've advanced this far in the previous five.
After scoring five goals in the 7-0 triumph, their key striker, Erling Haaland, is currently a best bet of 1/10 to win the Champions League top scorer award.
He was slightly above Evens before the second leg and is now the favorite to win the Golden Boot for the second time in three years after Karim Benzema won it with his 15 goals last season.
He would become the first English player to win the accolade since Cristiano Ronaldo earned it in 2007–2008 while playing for Manchester United.
Bayern Munich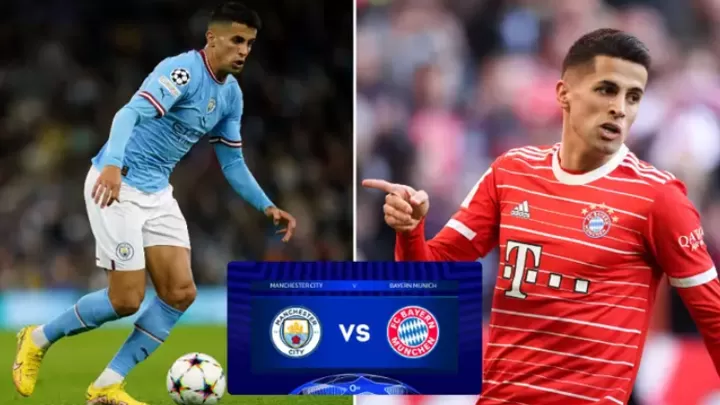 Bayern Munich is the second-favorite team for the competition at the bonus Germany odds of 7/2. The German powerhouses have won all of their games in the Champions League thus far, including victories against Inter Milan and Barcelona both at home and away in the group stage. They have only dropped two competitive games all season.
They defeated PSG in the Round of 16 and did it once more before becoming the first team to win the Champions League in 2020 after winning all six group games. They have a decent chance of winning this one as well.
Napoli
Napoli is in uncharted terrain as they dominate Serie A and make history by making it all the way to the quarterfinals of the Champions League. They absolutely outperformed the opposition, earning a spot as the third favorite at the best price of 4/1.
They defeated Eintracht Frankfurt, a team that didn't pose much of a threat to the Italians but might face a much stronger opponent in the quarterfinals and beyond.
Victor Osimhen, their greatest chance for a top-goal scorer in the UCL at a highest price of 250/1, has dominated in Serie A and will be a major player on the international scene as he is said to be moving to one of Europe's top clubs.
Real Madrid
Real Madrid, the current champions and team with the most overall Champions League victories, is the fourth favorite at the best price of 15/2 to win this competition for an incredible 15th time.
You would bet on them to do well once again after they defeated Liverpool 6-2 overall to earn their quarterfinal position.
They proved last year that they are experts in this league throughout their march to the trophy by narrowly defeating Chelsea, forcing extra time in the closing seconds of their semifinal second leg against Manchester City, and holding off a bombardment from Liverpool in Paris.
They haven't been as flawless in La Liga this year, but they consistently display their talent there. Writing off Real Madrid in terms of Champions league might be a mistake. If Manchester City face Real Madrid at the semi finals, they might be well prepared for what might come on their way.
Chelsea
Unlikely to win twice Chelsea, the second English team still in the league, has a top price of 16/1 but faces long odds to win their third Champions League championship.
They haven't been convincing under Graham Potter, but three victories in a row, including their Round of 16 victory over Borussia Dortmund by a score of 2-1 on aggregate, have given them hope that they may take home the trophy for a third time.
What about the other underdog teams?
Having advanced over a weak Club Brugge team in the Round of 16, Benfica is currently offered at a top price of 25/1 to win this competition. They attracted attention when they won their group, which also included Paris St. Germain, and avoided the other group winners from the previous round as compensation.
City rivals Inter Milan and AC Milan, who haven't made it this far in almost a decade, are behind the Portuguese team. Both teams have previously won this contest; Inter did so more recently, while AC triumphed more frequently overall. Inter is the team that bookmakers like more out of the two, with a best price of 22/1, while AC Milan is often seen at a top price of 33/1.