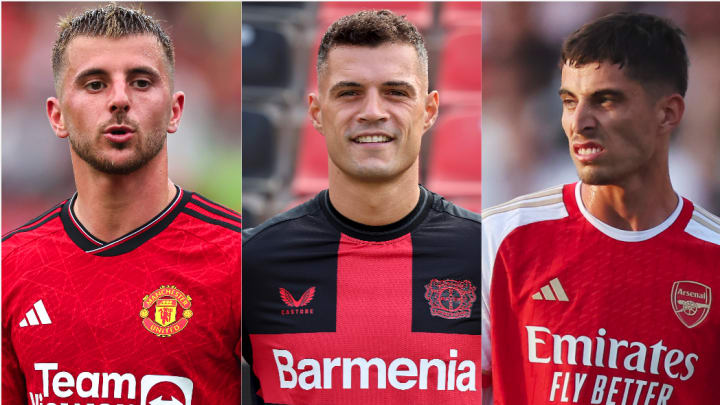 The excitement of the transfer window is palpable across the English Premier League and other prominent European leagues. Fans can use promo code offered by a variety of platforms to gain welcome bonuses. This article sheds light on the 9 most noteworthy signings made by Premier League clubs during the initial half of this transfer window.
9. Yourrien Timber (Ajax to Arsenal)
In a noteworthy transfer worth 40 million euros, 22-year-old Dutch central defender Yourrien Timber has transitioned from the Eredivisie to Arsenal. Having outgrown the Eredivisie level, Timber accepted Arsenal's offer. Impressively, he boasts 85 appearances donning the Ajax jersey, during which he netted 6 goals and provided 4 assists.
8. Alexis Mac Allister (Brighton to Liverpool)
The Merseyside club Liverpool secured a deal worth 42 million euros to acquire the services of Alexis Mac Allister from Brighton. This transfer has been acclaimed by numerous football analysts and experts, earning a perfect rating of 5 out of 5. Mac Allister, the current World Cup holder, grabbed the attention of prominent European clubs during the triumphant 2022 World Cup campaign by Argentina. Before his time with Brighton, he showcased his skills at Boca Juniors. Notably, Mac Allister boasts 98 appearances in the Premier League, during which he contributed 8 goals and 7 assists.
7. James Maddison (Leicester City to Tottenham)
Amidst Leicester City's relegation from the Premier League in the prior season, the attacking midfielder James Maddison emerged as a prime target for elite English clubs. Over his tenure with the Foxes, Maddison evolved into a true team leader, making him a sought-after asset. Tottenham Hotspur swiftly capitalized on this situation, inking a deal for the midfielder at a price of 46.30 million euros.
6. Matheus Cunha (Atletico Madrid to Wolves)
The Wolves completed a transaction amounting to 50 million euros to secure the talents of Brazilian center forward Matheus Cunha from Atletico Madrid. Having spent the latter half of the previous season with the Wolves, Cunha convincingly demonstrated his capabilities, convincing the club management that securing his contract was in the club's best interest. Cunha's Premier League stint with Wolverhampton comprises 17 appearances and 2 goals.
5. Sandro Tonali (Milan to Newcastle)
Newcastle's preparations for the Champions League include a significant summer transfer, involving the acquisition of 23-year-old Italian national team defensive midfielder Sandro Tonali from Milan. Tonali's Serie A track record of 130 matches, featuring 8 goals and 17 assists, speaks volumes of his potential contribution to Newcastle's roster.
4. Mason Mount (Chelsea to Manchester United)
Manchester United's yearning for England player Mason Mount became reality after an unsuccessful attempt a year ago. Chelsea's influx of new talent has made Mount's departure more manageable. With 129 Premier League appearances, Mount scored 27 goals and facilitated 24 assists.
3. Dominik Soboslai (RB Leipzig to Liverpool)
The crowning signing for Jurgen Klopp's squad was 22-year-old Hungarian national team attacking midfielder Dominik Soboslai, secured for an impressive sum of 70 million euros. Soboslai's recent season with RB Leipzig encompassed 46 appearances, showcasing his knack for scoring and providing assists.
2. Kai Havertz (Chelsea to Arsenal)
Arsenal is stealing the limelight during this summer transfer window, boasting two significant Premier League signings that total over 190 million euros. One of these acquisitions is German attacking midfielder Kai Havertz, who featured in 91 matches for Chelsea, notching 19 goals and contributing 10 assists.
1. Declan Rice (West Ham to Arsenal)
The most anticipated transfer of this Premier League season involved West Ham's Declan Rice, who switched to Arsenal for a staggering 116.60 million euros. With 204 Premier League matches under his belt, Rice showcased his prowess by scoring 10 goals and providing 10 assists for the Hammers. This transfer has ignited widespread discussion and holds the potential to be one of the most significant in Premier League history.