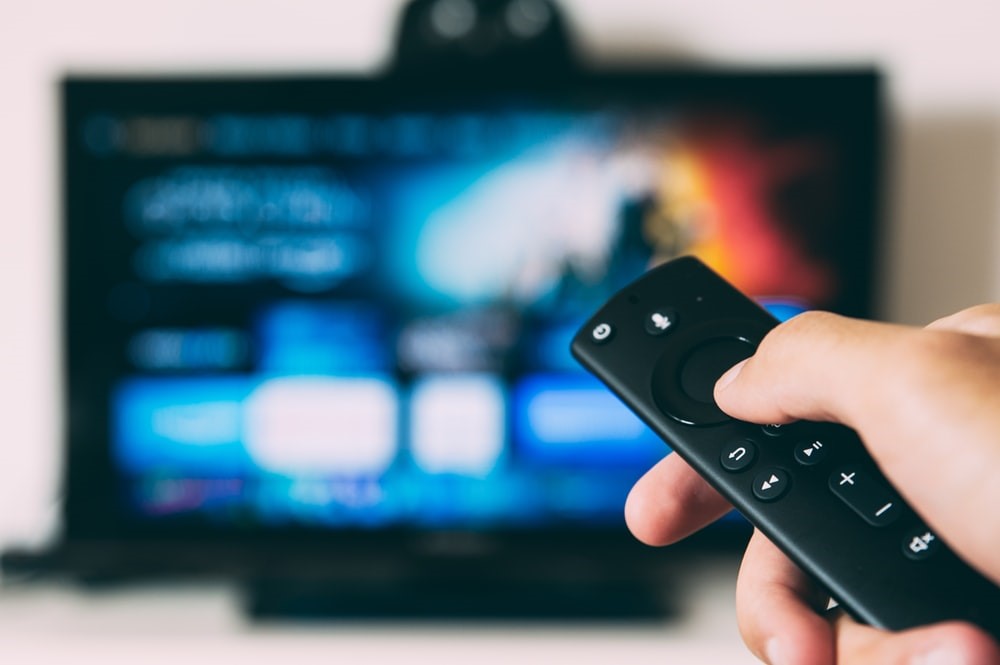 There are those who like to participate in sports, and there are those who prefer to watch sports games instead. We all know that watching a game in the flesh is exhilarating – the roar of the crowds, the feeling of collective victory, and the genuine sense of spectacle that goes hand in hand when watching a game live.
Of course, most sports fans can't afford a season ticket, and on top of this, you've got all the other expenses, like travel and all the paraphernalia which goes alongside it. While there are ways to attend games on a budget, what's the next best thing? Well, when you can't go to the event, you need to bring the event to you.
To help you make it (nearly) as exciting as attending the game live, check out these 5 tips to make watching sports more fun.
Make it an event
From Ancient Rome to the modern-day Olympics, sports have been used to bring people together for thousands of years. Sharing the experience with people amps the atmosphere with infectious excitement, giving the opportunity to bond with others in a rewarding experience. Super Bowl parties, for example, have become a phenomenon and almost a tradition in America, with reports of billions of dollars being spent by Americans hosting and attending Super Bowl parties.
While it might not be as exciting as being in the midst of a roaring crowd in the stadium, you can add similar fanfare to the comforts of your home. Laying on some snacks or some shared feasts, perhaps themed by regional dishes from the country or team playing, inviting friends with the same and rival allegiances, and decorating your living room in the team's colours are all simple ways of making the event more of a spectacle. You could even borrow a projector and show the game on a big screen.
Go to a pub
The cheering. The tears. The collective enthusiasm. If you still want to soak up and breathe in the atmosphere of a passionate crowd, one of the best places to head to would be a pub. It is hard to sit on the sidelines when you're in the midst of an environment full of sports fans who are engaged and enthralled by a game.
For the best experience, make sure to find a pub which has atmosphere, plays the game with sound, and makes a general fuss about the event. You want to be able to see the game, so choose a pub which plays it on a big screen and get there early to ensure a front row seat. Some pubs will have special offers and promotions on food and drinks for big events, so look out for these as they could be a great way to still enjoy a game while on a tight purse string.
Fantasy leagues
If you fancy the chance to take on the role of team manager of your very own imaginary team, then fantasy leagues might be right up your street. Fantasy leagues have grown in popularity over the years, with the official Fantasy Premier League being the most used platform. It's so popular that it has even sparked controversy and debate in popular culture. Football isn't the only sport that has fantasy leagues, they have them for pretty much every sport, including surfing, golf, and hockey.
There are plenty of apps out there to make joining a league easier – as well as websites and other platforms designed to host the fun – and you can find lots of online discussion forums full of tips to help you pick your teams. So, get your friends, family, and co-workers involved, and you've instantly got talking points and some harmless competition to make even the more tedious matches more exciting. You could even create a small prize pot for the winner to add more incentive!
Betting
Responsible betting can be another fun way to get more involved while watching sports. A little punt can liven up any rainy Sunday night's game. People have been betting on sports for as long as sports have been practiced, with online sports betting being a multibillion-dollar business in the US alone. By betting on the outcome of a game, it can make watching the game more exciting as you follow in anticipation for the result and a chance to make some money out of a win.
Read up on the top teams and any tips out there before committing your coins, and as always, make sure to gamble responsibly. There are plenty of resources in place to keep you in check, so if you're ever in doubt, make sure to look up a list of problem gambling help centers. While there are lots of apps available for sports betting, you could also consider just handling the bets among yourselves. Either way, some low-stakes betting can add an element of intrigue to the occasion.
Take the sport online
While you might not have the same in-stadium experience at home, you do benefit from hearing all the extra in-game commentary being broadcasted from announcers and reporters. You can also head online and use platforms such as Twitter, following accounts of journalists and commentators to get up-to-the-minute insider reports and stats on the game you are watching. From legendary moments to the analysis and the camaraderie, it all happens on Twitter. With 30 tweets being posted about sports every second, you can join the growing numbers of people using this platform to participate in debates and discussions surrounding the game.
Sports podcasts are also rife, with dedicated ones for pretty much every sport going. If you are a huge fan, you may even find one dedicated to your actual team. The best thing about podcasts is that they are free, and they provide an abundance of information you can use to further increase your knowledge and become a more up-to-date sports fan. You could even tie this new knowledge in with your fantasy league!
Final words
From the company and the atmosphere to the bets placed on possible outcomes, sports games are among the ultimate and most rewarding forms of entertainment. Watching a game is an exhilarating way to pass the time, and there are many ways to make the experience as enjoyable as possible. While heading to a packed out a stadium is something that can never fully be replicated, these tips will hopefully empower you to take on the challenge of making televised sports more fun.