The famous Indian international cricketer Ravichandran Ashwin is one of the finest spinners in Modern-day cricket. The level of expertise he has in off-spin bowling is unmatchable. He is also a handy No. 8 batsman and his batting skills cannot be underestimated at all.
This is the journey of Ravichandran Ashwin biography.
Ravichandran Ashwin Family: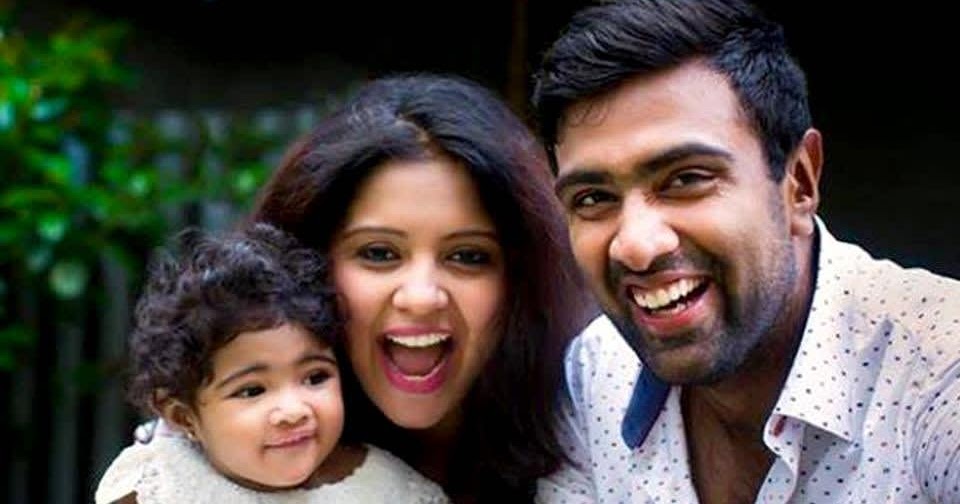 Ravichandran Ashwin was born on 17th September 1986 in Chennai, Tamil Nadu India. His father Ravichandran was also a cricket player at the club level cricket. His father used to be a fast bowler in his playing days. He was the only child of his father, Ravichandran, and his mother Chitra.
Ravichandran Ashwin got married to his wife Prithi Narayan in 2011. Currently, he has two daughters named Adhya and Akhira Ashwin.
Early career: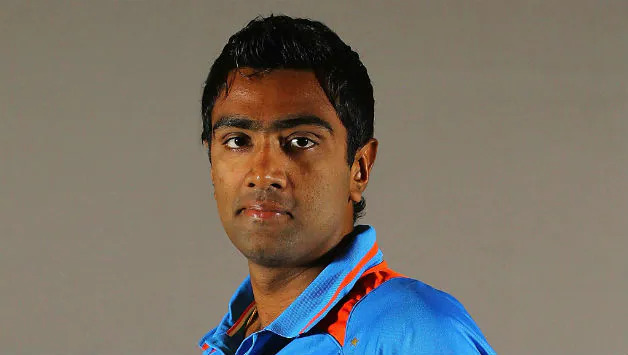 Ravichandran Ashwin was educated at Padma Seshadri Bala Bhavan and St. Bede's Anglo Indian Higher Secondary School. He also attended SSN College of Engineering and graduated with a BTech in Information Technology. His time at St. Bede's was particularly important, as it had a cricket academy. Ashwin has stated that coaches C. K. Vijay and Chandra at St Bede's had played a big role in his career, where he had changed his bowling style from medium pace to off-spin.
Chennai, Tamil Nadu, India:
He plays for Tamil Nadu in domestic cricket. He debuted in domestic cricket in the year 2006 when he was only 19 years old. He played domestic cricket for Chennai, Tamil Nadu for almost 3 years until he got a chance to play IPL cricket, which was the biggest turning point of his career.
Test Cricket Career: Ravichandran Ashwin Biography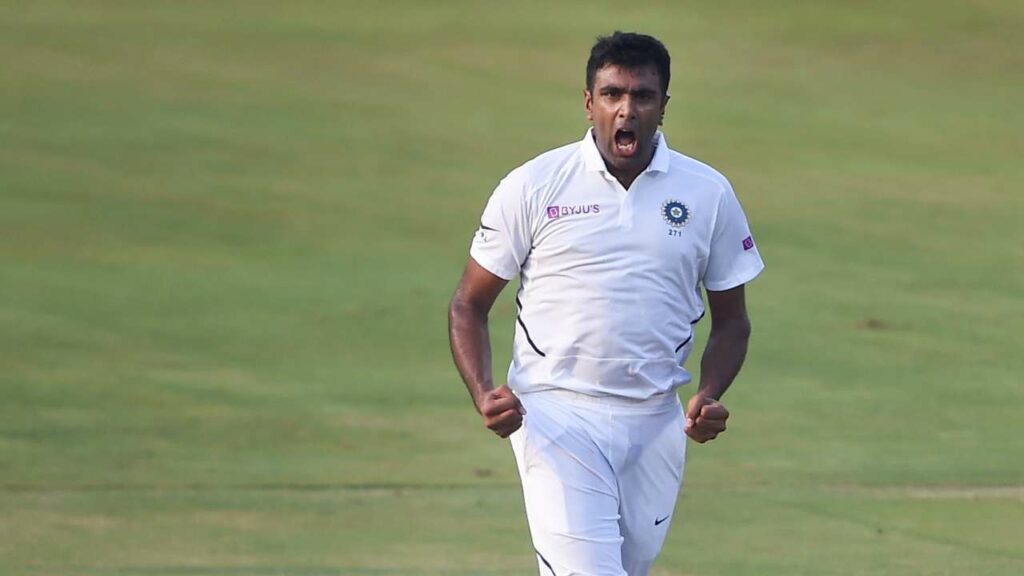 Ravichandran Ashwin debuted in International Test cricket against West Indies in November 2011. It was a dream debut for Ashwin as he picked up 9 wickets in the match including a 6-wicket haul in the second innings. He was awarded the man of the match and became the third Indian player to win the award on his Test debut.
Dream Start:
Ravichandran Ashwin had got the kickstart that a player would dream of at the start of his career. In the Third match only of the bilateral series between India and West Indies he again picked up a five-wicket haul at Wankhede Stadium, Mumbai.
It was a magical start to his career as he picked up 22 wickets in the three-match Test series and also scored his maiden Test century at Wankhede itself. In the third match, he picked up 9 wickets and also scored a century, and got off to a blistering start to his Test career.
Now, it was going to be a test for Ravichandran Ashwin as he was going to play his first away Test series, and that too against the Kangaroos. He gave a decent performance in the three-match series as he picked up 9 wickets and scored 163 runs.
One of his top performances came against New Zealand in the next series. New Zealand played a 2-match Test series in India in 2012, where he picked up 3 five-wicket hauls in his 4 innings and caressed the Kiwi batting line-up. He picked up 18 wickets and scored 69 runs in those two Test matches. He was awarded Man of the Series for his mind-boggling performance.
Adopting New Technique: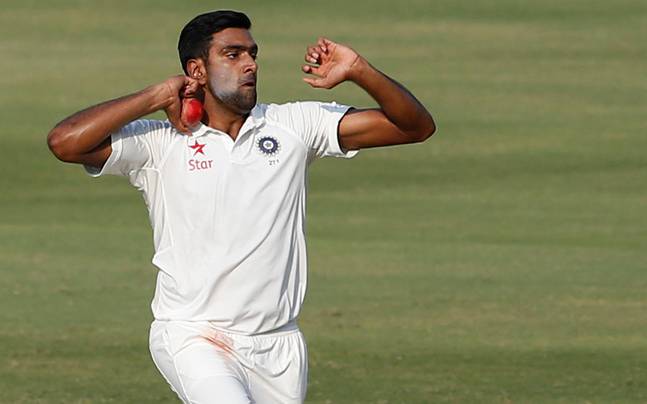 While playing for India Cements at the BCCI Corporate Trophy in February 2013, Ashwin worked with former Tamil Nadu spinner and childhood coach Sunil Subramaniam to make changes to his bowling ahead of the four-match Test series against Australia.
Subramaniam and R. Ashwin spent a few hours every day for a week at the nets in Nagpur. Among the changes made was shortening Ashwin's bowling stride. These training sessions turned out to be hugely beneficial to Ashwin's bowling style and bowling form.
In the 4-match Test series against Australia in 2013, he picked up 29 wickets including 4 five-wicket hauls, and registered one of his top performances in the first match itself where he picked up 7 wickets and gave away 103 runs.
In the next Test series against West Indies in November 2013 which was going to be Sachin Tendulkar's last one, he scored his 2nd Test century in the first match of the series. He also picked up 12 wickets in that Test series.
Later Days: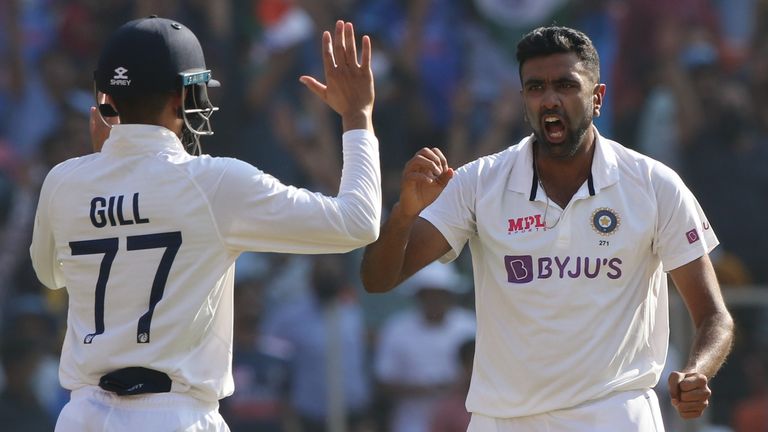 The span of a year from Dec 2013 to Dec 2014 was not a good one for Ravi Ashwin as he picked up only 10 wickets in that span. A decent performance was delivered by him against Australia where he only played one match and took five wickets. Next up, he picked up a five-wicket haul against Bangladesh to retain his form.
He picked up 21 wickets and was part of an emotional moment as he took the wicket of Kumar Sangakkara when he was batting for the last time in International cricket. Not only that, he dismissed Sangakkara 4 times in 4 consecutive innings.
The 2015/16 season turned out to be the best one for Ravi Ashwin as India played South Africa, New Zealand and England. He picked up 86 wickets in 12 matches and became a match-winner for India. He also registered his best Test figures of 7/59 against New Zealand in that season.
One of his recent best performances came against South Africa where he picked up 7 wickets and gave away 145 runs. R Ashwin is still an important part of the Indian Test team.
One Day cricket: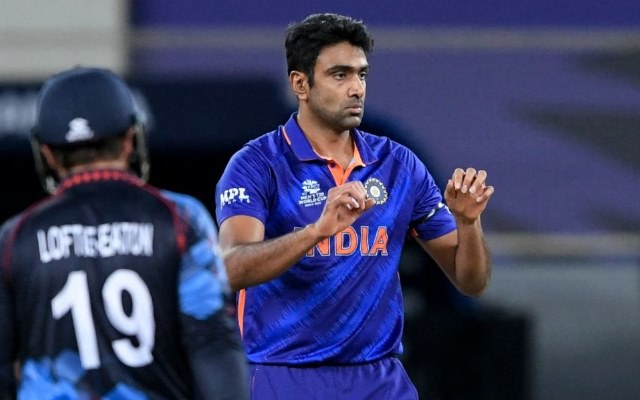 Ravi Ashwin was one such player who got a breakthrough into International cricket by the courtesy of the Indian Premier League. He was one of the few players who were selected to play ODI cricket for India first and then, Test match cricket. He made his ODI cricket debut against Sri Lanka in June 2010. It was a decent debut for Ashwin as he picked up 2 wickets and scored 38 runs.
When he was only 7 Odi old he was also picked up in the Indian squad for World Cup 2011. He played only two matches in the World Cup as Harbhajan Singh was the first spinner. He played one crucial match, which was the Quarter Final against Australia in Ahmedabad, where he picked up 2 wickets including that of the centurion Ricky Ponting.
Losing his Place: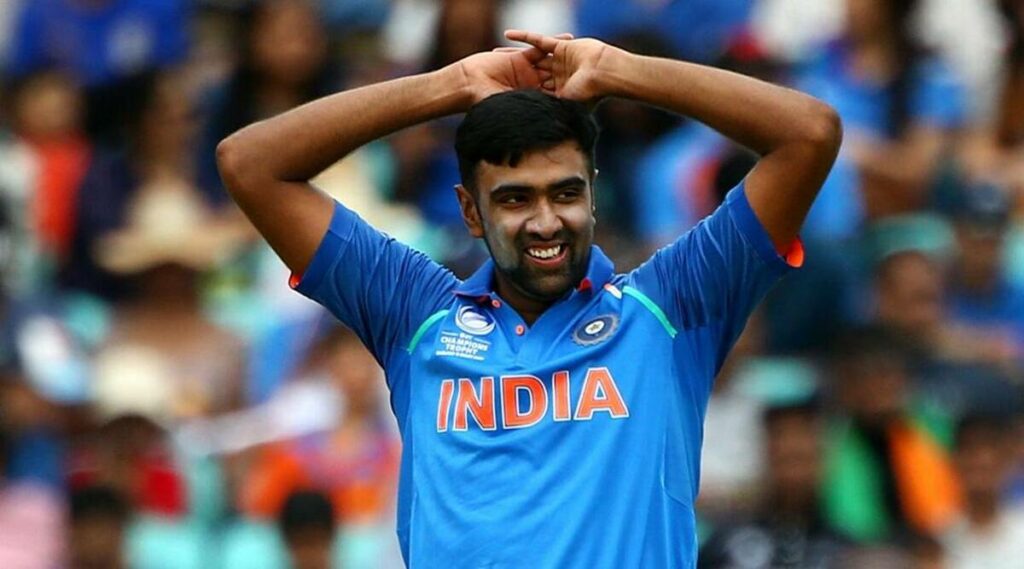 He was never a consistent part of the ODI team even after the World Cup. Nobody doubted his capability as a One Day bowler but his lavish performances in Test cricket took away all the thunder from his good One Day performances.
He played all his ODI cricket till 2017 only, which was until Mahendra Singh Dhoni was the Indian captain. After the arrival of Yuzvendra Chahal and Kuldeep Yadav, the value of Ravichandran Ashwin dropped considerably in One Day cricket as they both were considered wicket-takers and were doing their job brilliantly.
Frequent Contributions: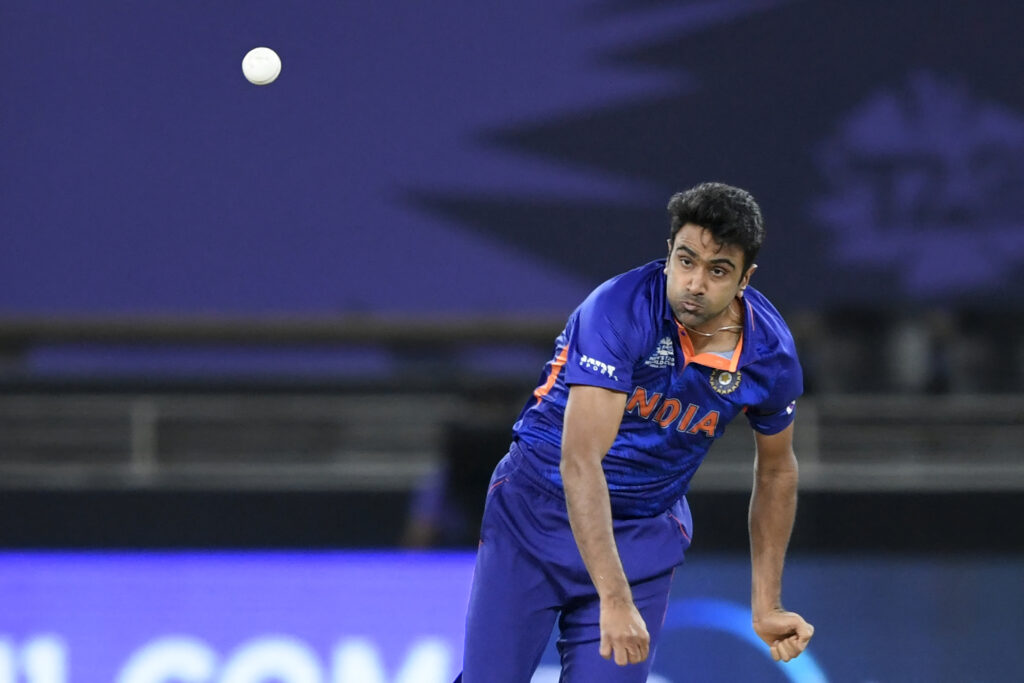 Although he did not play much Odi he always used to contribute to the team mostly with the ball but sometimes with the bat too. One of his best bowling performances and his career-best figures of 4/25 came against UAE in the 2015 World Cup.
But, his biggest contribution was in the year 2013 as he had a crucial role to play in India's Champions Trophy victory in England. Ravi Ashwin picked up 8 wickets in 5 matches. His spell of 2/15 in the rain-reduced Final of the Champions Trophy against England turned out to be a match-winning one for India as India won the Champions Trophy by 5 runs.
Watching the current scenario, form, and the trust of Rahul Dravid for Ravichandran Ashwin, Ravichandran Ashwin biography suggests that soon Ashwin would be back on the ODI team.
World Cup cricket: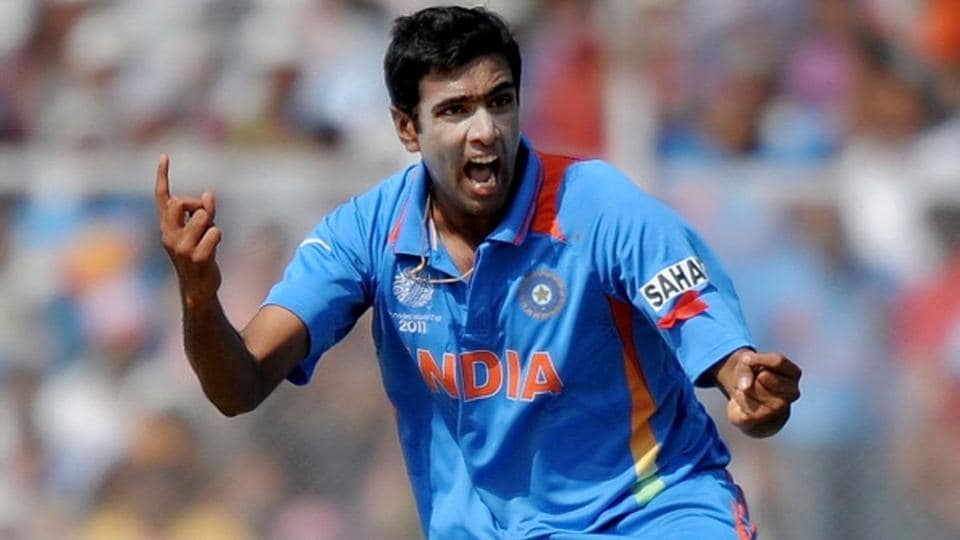 Ravi Ashwin has been a part of 3 World Cups for the Indian One Day team. He was a part of the winning squad of the 2011 World Cup but, only played two matches.
He was an important part of the team in the 2015 World Cup. He played all the matches of the World Cup and picked up 13 wickets. It was a good start and a good World Cup for him as the conditions were not spinner friendly and he managed to bowl well in those conditions.
He was the part of 2012, 2014, and 2016 T20 World Cup. The best World Cup for him turned out to be the 2014 World Cup. He picked up 11 wickets in 6 matches. His best-ever T20 performance also came in the 2014 World Cup where he thrashed the Australian batting lineup and picked up 4 wickets and gave away just 11 runs.
Another match-winning performance came against South Africa in the Semi-Final of the 2014 T20 World Cup where he picked up 3 wickets and bowled that magical carrom ball to Hashim Amla which took away the top of his off-stump. The carrom ball of Ravichandran Ashwin was his specialty.
He made an unexpected comeback for team India for the 2021 T20 world Cup and played 3 matches to prove the selectors right.
T20 Cricket: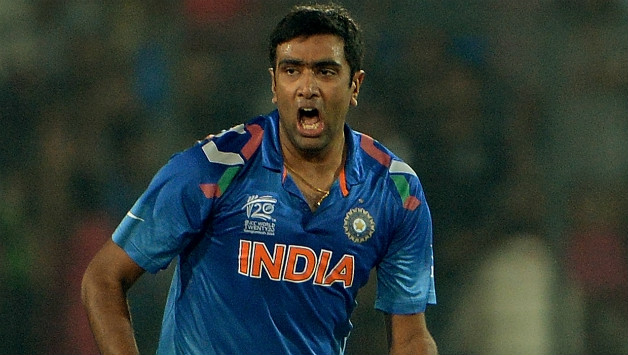 Ravi Ashwin debuted in T20 cricket in the same year of his One Day debut. He picked up one wicket on his debut match against West Indies.
Like One Day cricket, he was not a consistent part of the Indian T20 team but always used to deliver when the team needed him.
IPL: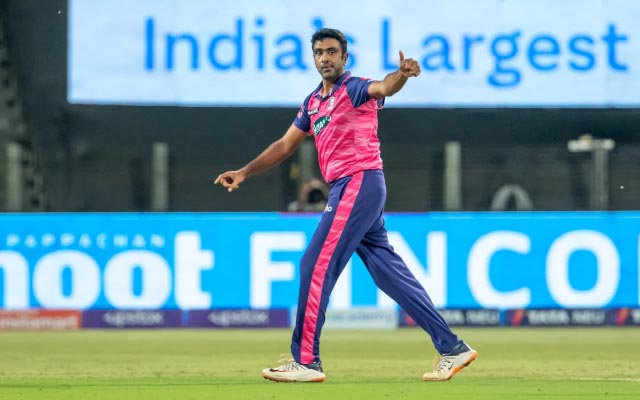 It was the year 2008 and Ravi Ashwin had not made his International debut. He was bought by Chennai Super Kings in the auction which ultimately became a career-turning moment for Ashwin. Although he became the part of Chennai Super Kings in 2008, he got to play his first-ever IPL match in 2009 against Kings XI Punjab where he delivered a good performance as picked up 2 wickets and gave away just 13 runs. Unfortunately, it was the only match he played that season.
He was part of CSK until 2016 when CSK was banned for 2 years from IPL cricket. He was picked to play for Rising Pune Supergiants where he again played under the captaincy of Mahendra Singh Dhoni and did well.
At the 2018 auction, he was picked for 7.6Cr rupees by Kings XI Punjab and was also announced as their captain. He is currently a part of Punjab and was criticized last year for his mankading incident with Jos Buttler.
At the 2022 IPL, he has been picked up by the Rajasthan Royals and has been performing consistently well till now.
Ravi Ashwin Achievements: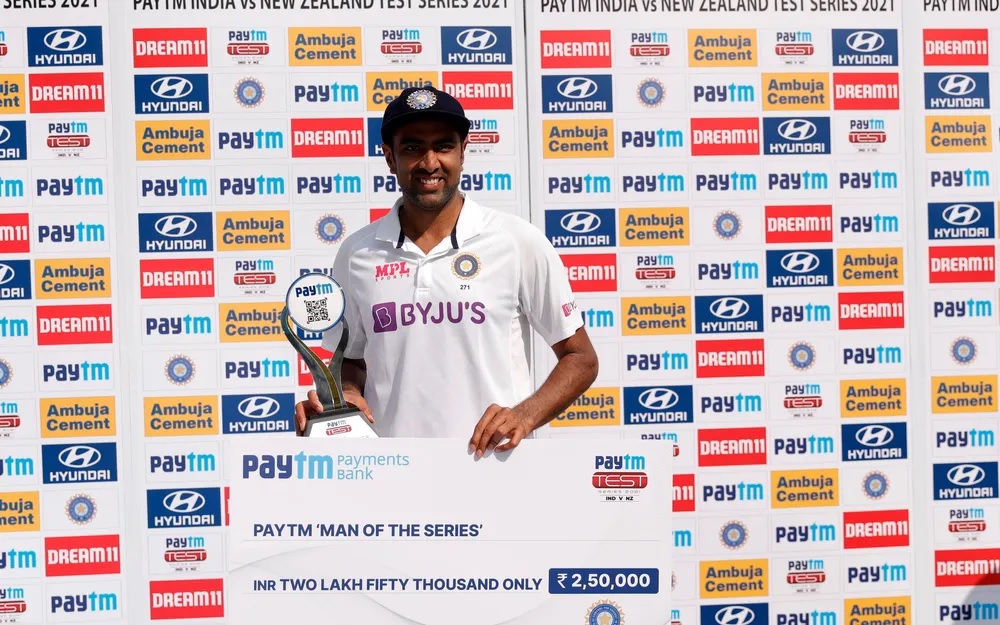 He has achieved several milestones in his cricketing career. Here are some of his major achievements:
Ashwin is the fastest Indian bowler to reach the milestones of 50, 100, 150, 200, 250, 300, and 350 wickets in Test cricket.
He is the second-fastest bowler in the world to reach 400 wickets in Test cricket, achieving the feat in just 77 matches.
Ashwin has taken five wickets or more in an innings 30 times in Test cricket, which is the joint-fourth highest by any bowler in the history of the game.
He has taken ten wickets or more in a match 10 times in Test cricket, which is the joint third-highest by any bowler in the history of the game.
Ashwin has won the prestigious Sir Garfield Sobers Trophy for ICC Cricketer of the Year twice, in 2016 and 2020.
He has also won the ICC Test Cricketer of the Year award in 2016 and 2020.
Ashwin has also excelled in limited-overs cricket, taking 150 wickets in One Day Internationals (ODIs) and 52 wickets in Twenty20 Internationals (T20Is).
Get more cricket News on Sportslibro.com