Shoaib Akhtar Biography: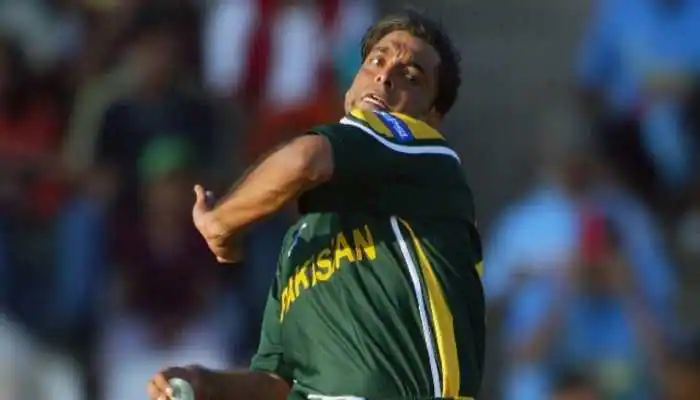 Pakistan cricket was always a better bowling unit than a batting unit. The likes of fast bowlers Akram, former Pakistan captain Waqar Younis, Mushtaq created a devastating bowling attack and one of the best in the world. But, to add to the malice of Pakistani bowling, there arrived Shoaib Akhtar or as we all know "The Rawalpindi Express". He was the fastest bowler that World cricket has ever seen.
Shoaib Akhtar Biography covers the journey of the Pakistani poster boy.
Shoaib Akhtar Family:
He was born on 13th August 1975 in Rawalpindi, Pakistan, he came from a very economically underprivileged family where his father, Mohammad Akhtar used to work as a night watchman at a petrol station. Mohammad Akhtar married his wife when she was a teenager and had 5 kids. Shoaib Akhtar was the 4th child after his 3 brothers- Shahid, Tahir, and Obaid. He also has a sister named Shumalia.
Shoaib Akhtar married Rubab Khan in 2014. He also has a child named Mohammed Mikael who was born in 2016.
Sohaib Akhtar Biography covers his entire family details and about Shoaib Akhtar wife and his children.
Career:
The Pakistani bowler is the fastest bowler in the history of cricket, in the year 2003 during a pool match he recorded delivering a ball around 161.3 km/h and created a world record, in his career he has more than 400 wickets to his name.
Early career:
After his sheer dedication and struggle, he finally got to play his first List-A season of 1993/94. And, his First-Class season in the next season of 1994/95. In his First Class days, he got noticed by former Pakistani cricketer Majid Khan, who also was the Chief Executive of the Pakistan Cricket Board.
He got selected to play for the Pakistan-A team's tour of England in 1996, where he performed well, and finally debuted for Pakistan in 1997, as he got selected to play a Test match against West Indies.
Test Career: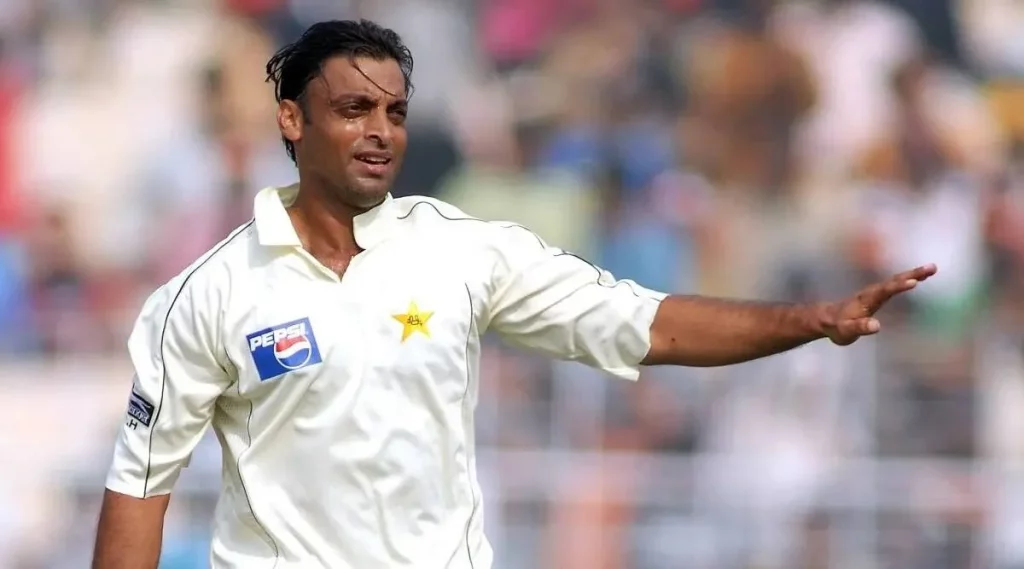 He got his International cap for the first time in 1997 as he debuted for Pakistan against West Indies. The moment had arrived for Shoaib Akhtar, who had always dreamt of becoming a National Fast bowler after seeing the likes of Imran Khan in 1992 and also the Greatest Pakistani duo of Wasim Akram and Waqar Younis.
Unfortunately, he was dropped in the next Test match and got to play his second Test in Pakistan's tour of South Africa in February 1998 where he picked up the only wicket of the Test match of Jacques Kallis. He was not able to produce a performance that would cement his place in the starting 11.
Then, in the next match only he produced a five-wicket haul as he ran past the South Africa batting line up with his pace, swing and bounce. South Africa looked flabbergasted as they had never seen a bowler running from the boundary line and creating such a dangerous pace off his action and the pitch too.
Like most fast bowlers, he was an aggressive one too, he always had a fire in his eyes and that intimidating look and that riveting pace to which the batsman always feared. He used to sled Great batsmen with his mind-boggling pace and bounce.
But, his pace also gave him a lot of injuries and that is why he never played a huge amount of matches and picked up a million wickets. But, he rarely used to have an off day and always had a huge impact on the match.
He always liked to bowl to Ricky Ponting mainly because he was the best batsman of Australia and bowlers would love to trouble him on fast Australian pitches, especially at the Melbourne cricket ground.
He bowled 2 brilliant Yorkers to dismiss 2 of the best Test batsman- Rahul Dravid and Sachin Tendulkar in consecutive deliveries in an Asian Test Championship match of 1999. It was a treat for every cricket fan to see such a bowler who would bully the batsmen with his heart-wrenching pace, and that was the peak in the Shoaib Akhtar Biography.
But, two of his all-time best performances were against neighboring countries Australia and New Zealand. Firstly, he was on a rampage as he picked up 6 wickets and gave away just 11 runs against New Zealand in 2002 in Lahore. And in the same year, in Colombo, he gave a nightmare to Australia as he picked up 5 wickets including that of Waugh brothers, Gilchrist and Ponting. But still, Pakistan failed to win that match due to a dismal batting performance in the Test.
Unfortunately, Shoaib Akhtar only played 46 Test matches where he picked up 178 wickets with his best performance of 6/11 coming against the Kiwis in Lahore.
ODI career: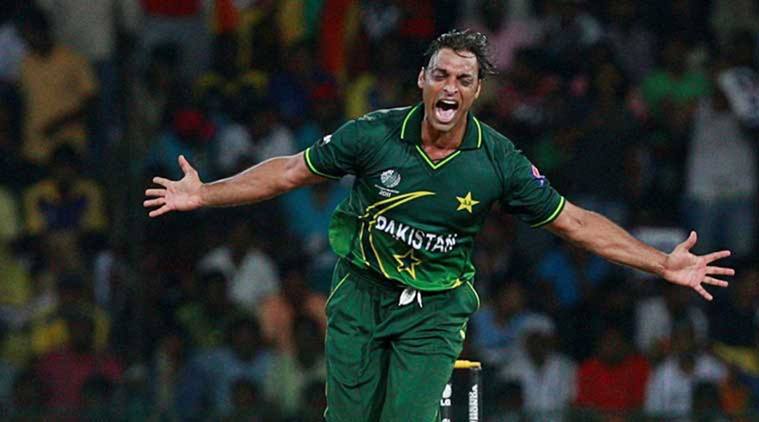 Shoaib Akhtar Pakistan debut was made in the ODI team against Zimbabwe in 1998, soon after his Test debut. It was a decent start for the young gun as he picked up 1 wicket in his 5 overs and gave away only 10 runs.
After a good debut, he started becoming a consistent part of Pakistan's ODI team and picked up his first five-wicket haul against New Zealand in 2001, which was an absolute treat to watch for any cricket fan.
Ricky Ponting was always the hunt for the Pakistani hunter Shoaib Akhtar irrespective of the format of cricket he was playing. In the 3rd ODI of Pakistan's tour of Australia in 2002, at the Gabba in Brisbane, he bowled one of the fastest overs in the history of One Day cricket.
Call it a coincidence but Akhtar's best ODI and Test match figures are against New Zealand. The man was in a different mood altogether in National Stadium of Karachi in 2002, as he picked up 6 wickets out of which 4 wickets were the ones where the stumps had gone for a walk.
In the 2003 World cup, the fastest bowlers Wasim Akram and Shoaib Akhtar formed a wonderful team to lead the Pakistani bowling and they faced the arch-rivals India in the tournament and during that match, Shoaib Akhtar and Sachin Tendulkar got involved in an argument and later in the next delivery the master blaster struck him for the six and in that tournament his performance was not that good later he got dropped from the team for his performance.
Shoaib Akhtar played his last ODI match on 8th March 2011 against New Zealand in the 2011 World Cup. It was not the best goodbyes for Akhtar as he gave away 77 runs in his 9 overs and picked up only 1 wicket.
Shoaib Akhtar Biography narrates he has played a total of 163 One Day International matches for Pakistan where he picked up 247 wickets.
T20 Cricket:
He has played only 15 T20 matches where he picked up 19 wickets for Pakistan. Unfortunately, he was not the part of 2007, 2009 or even 2010 T20 Cricket World Cup.
Indian Premier League: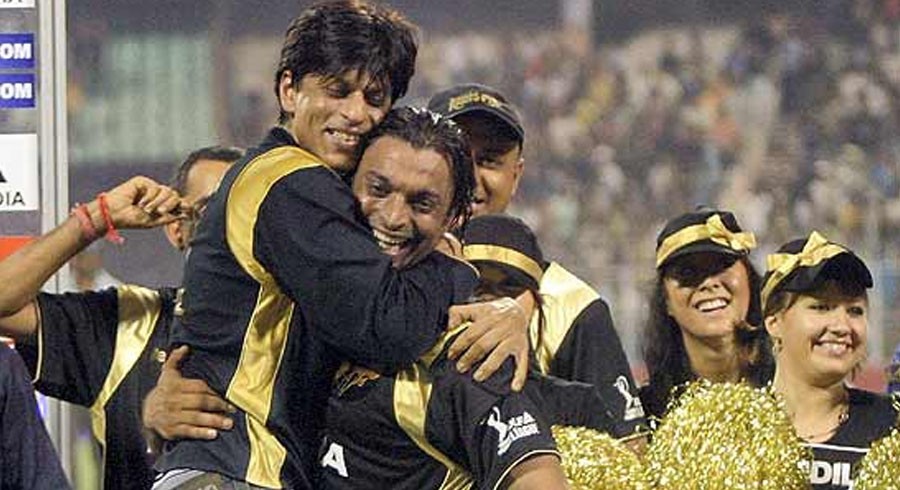 Since the 2008 Mumbai Blasts, the Indian Premier League has become just a fond memory for Pakistani cricketers. It was unfortunate for viewers of IPL as they did not get to witness the class Pakistani bowling attack in IPL cricket.
But, still, Shoaib Akhtar IPL debut was made for Kolkata Knight Riders in 2008, but Sohaib Akhtar KKR career didn't stretch more than 3 matches where he picked up 5 wickets with best figures of 4/11 against Delhi Daredevils at Eden Gardens, Kolkata.
Sohaib Akhtar Retirement:
Shoaib Akhtar 2011 world cup was his last major tournament for his country, the Rawalpindi Express decided to hang up his boots and retire from all the formats of the game of cricket after the 2011 cricket world cup, and after his retirement, Sohaib Akhtar releases his autobiography named "Controversially yours".
Sohaib Akhtar Post Retirement:
After Retirement Shoaib is working as a cricket analyst and commentator. He was also the judge of the popular show "Mazak Mazak Mein" in 2016, and also appeared in many television shows in Pakistan and in India, he was the part of a popular tv Show named," Geo Khelo Pakistani" and later in India Shoaib Akhtar in Comedy Nights with Kapil.
In September 2011, few months after his retirement from international cricket, he released his autobiography Controversially Yours, co-written with Indian social anthropologist and journalist Anshu Dogra.
Sohaib Akhtar Controversies:
Sohaib Akhtar Biography has got some blemishes with some injuries and controversies and due to their poor attitude with his teammates, in the year 2003 world cup Sohaib Akhtar got involved in a verbal conflict with the Pakistani cricketer Waqar Younis and also he got caught with the ball-tampering charges, and later in the same year "Rawalpindi Express" also handed one test match ban and two-match ODI matches for abusing with South African bowler Paul Adams.
In the year 2006, he got involved with fighting the former Pakistani coach Bob Woolmer over a fight over music on the team bus on the eve of the ICC Champions trophy.
On the 16th October in 2006 Akhtar was suspended by the Pakistani Cricket board, along with his national teammate Mohammad Asif after they both got positive for the Nandrolone, and the former Pakistani captain Inzamam-Ul-Haq also complained about Sohaib Akhtar's drug abuse and for his foul behavior.
Because of his Drug, Scandle Sohaib Akhtar got handed two years band from the Pakistani Cricket board and later in the next year 2007 during the T20 World cup, Sohaib Akhtar was alleged to hit his national teammate Mohammed Asif and hit him with a bat and in that Argument, Shoaib Akhtar and Sahid Afridi also get into an argument when they compared with the Pakistani legend Imran Khan.
In his personal life also Sohaib Akhtar also received some controversies in his personal life and in the early stage of his career he got involved with the Bollywood diva Sonali Bendre and some suggest that at that time Sohaib Akhtar and Sonai Bendre were in a relationship and later Shoaib Akhtar and Sania Mirza name also came up many occasions.
Sohaib Akhtar Records and Achievements:

He is the only bowler to date to break the 100mph speed barrier twice in his career.
He has bowled the fastest ball ever at a speed of 161.3kmph against England in the 2003 World Cup.
He is 9th in the list of Pakistan's all-time highest wicket-takers in Test matches (178 wickets).
He is 6th in the list of Pakistan's all-time highest wicket-takers in ODI matches (247 wickets).
Shoaib Akhtar has never been a part of Pakistan's T20 World Cup squad due to some astonishing reasons- 2007 T20 World Cup ( Hit his teammate Mohammed Asif on his thigh with a bat during a heated argument in the practice session), 2009 T20 World Cup (He was diagnosed with Genital viral- Warts and he had to pull off from the World Cup), 2010 T20 World Cup (He was not selected in the squad by Pakistan Cricket Board).
He was caught with ball tempering during the triangular series in Sri Lanka.
On 16 October 2006 Akhtar was suspended by the Pakistan Cricket Board, along with Mohammed Asif after they tested positive for performance-enhancing substance nandrolone.
Akhtar was banned for five years for violating the players' code of conduct, The ban extended to all cricket for and in Pakistan (In 2008) But, later a conclusion was reached and he was released with a fine
Akhtar was on the wrong end when he tried to provoke Harbhajan Singh in an ODI in 2010 to hit him for a six. It was a nail-biting match as India required 3 runs off 2 balls and Harbhajan hit a six over mid-wicket where actually Akhtar was standing and began celebrating widely while looking in the eyes of Akhtar.
He was highly criticized for getting married to a girl that is 18 years younger to him after he got married in 2014
He was highly disappointed after Pakistan's dismal performance in the Semi-Finals of 2011 and he created a controversy as he confessed that he was fit for the match but the management did not allow him to play and he also claimed that if he would have played that match, Pakistan would have definitely won the Semi-Final against India in Mohali
Shoaib revealed that Akram was responsible for delaying his debut.
He also claimed that Akram was scared of him and was unwilling to take him to his team. Akram hit back at the accusations, saying Shoaib was a problem when he was an active player and remains just that even in retirement.
During his career, Akhtar's aggressive bowling has left at least 19 batsmen retired hurt who have been forced to leave the field after being hit by the ball.
The biggest rival of Akhtar was indeed Sehwag. Sehwag and Shoaib have been battling against each other inside and outside the field. From tweets to press conference, to the game itself, the duo has been quick to respond to each other on practically everything under the sun. In 2017, the duo got into a spat, just hours before the Champions Trophy final between India and Pakistan, thus continuing the legacy of rivalry between the two neighbors. All of this in good spirit, of course.
Shoaib Akhtar was and will be the fastest bowler that the game of cricket has ever produced. If it had not been for the injuries, controversies, and temper of the cricketer, he would have played a lot more matches to put batsman's life into trouble.
Akhtar has two ten wicket pulls credited to him, the two of them coming in 2003. These arrived in a home game against Bangladesh and an away game against New Zealand.
He has been granted the man of the match grant two times in test cricket and multiple times in restricted overs cricket. He is the principal bowler to break the 100mph boundary also, which he did two times in his profession.
Ricky Ponting on Shoaib Akhtar: "He is the fastest"
Sohaib Akhtar Net Worth:
According to some sources we get to know that the current net worth of the former Pakistani cricketer is around $23 million and most of his earning came from the game of cricket and many endorsements.
Shoaib Akhtar Social Media Handles:
Shoaib Akhtar Twitter:https://twitter.com/shoaib100mph
Shoaib Akhtar Instagram:https://www.instagram.com/imshoaibakhtar/
Shoaib Akhtar Facebook:https://www.facebook.com/TheFastestBowler/
Shoaib Akhtar Youtube:https://www.youtube.com/channel/UCeWqACGRU5gT0BXeFhrixWA