Who is Sarfaraz Khan?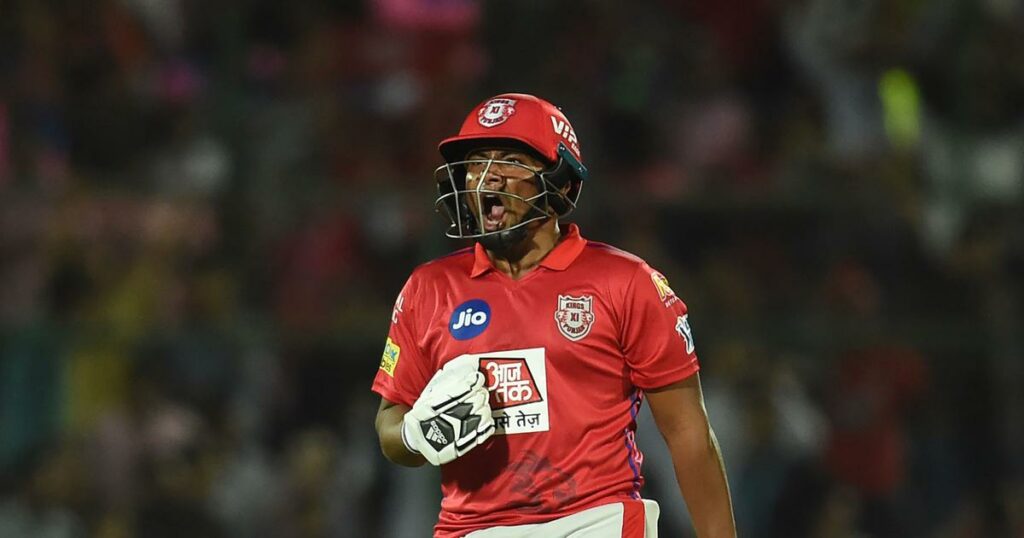 Indian cricketer Sarfaraz Naushad Khan competes for Delhi Capitals in the Indian Premier League (IPL) and Mumbai in the Ranji Trophy.
In 2014 and 2016, Sarfaraz represented India at the ICC Under-19 Cricket World Cup. He is an aggressive right-handed batsman and occasionally a spinner for the team and even acts as a wicket keeper when needed. He is a true all rounder.
He was the youngest player to feature in an IPL match when he made his debut for the team RCB in 2015 at the age of just 17 years and 177 days.
He was the only uncapped player to be kept by an IPL franchise the very next season. He is now the fourth-youngest player in the IPL's history.
He and his younger brother Musheer were both listed in the famous Wisden Cricketers' Almanack in 2012 when he was 15 years old.
Where does Sarfaraz Khan come from?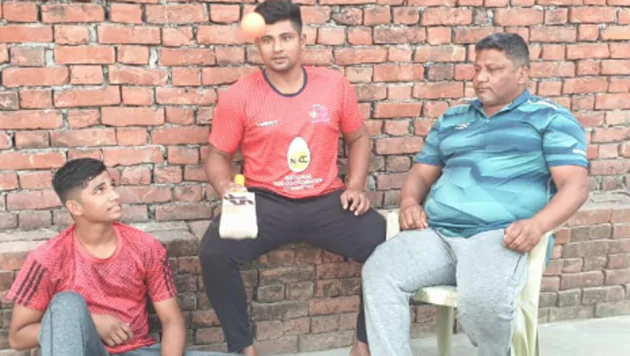 Sarfaraz was born and raised in the Mumbai suburbs. He spent the majority of his teenage year in Azad Maidan. There, Iqbal Abdulla and Kamran Khan were developed by Naushad Khan, his father and coach.
His father first started teaching him when he was a little boy because of his gift for accurate ball timing. He lived in the suburbs and found it difficult to get to a ground in the monsoon, so a synthetic pitch was set up next to his home so he could train.
In addition to saving us time and effort, his father said, "it has also helped him get used to the bouncy wickets he will have to deal with later on."
Due to his obligations to play cricket, he was unable to attend school for four years. As a result, a private tutor was hired to help him with his math and English lessons.
How is the Domestic career of Sarfaraz going on?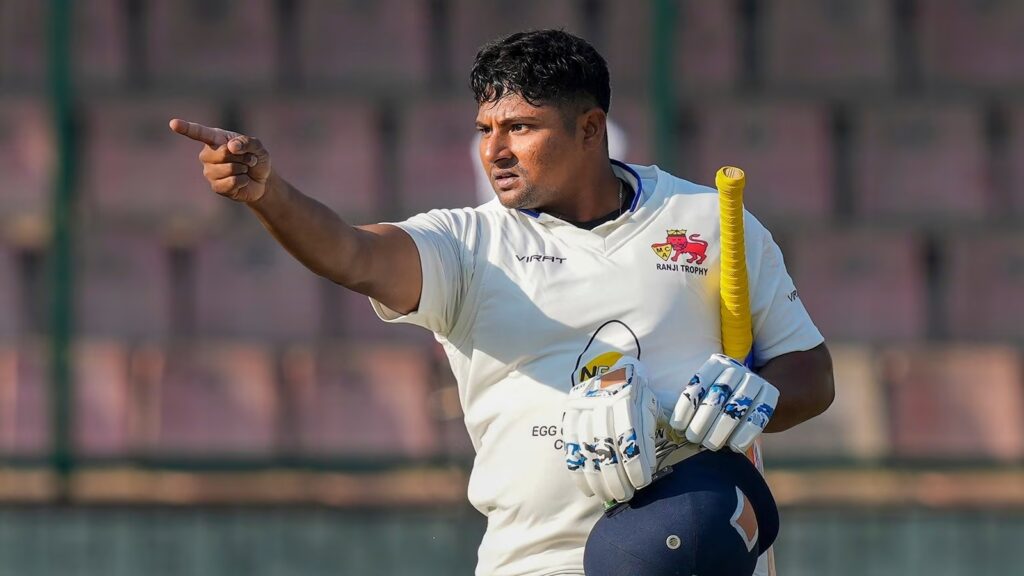 Sarfaraz represented India in the 2014 and 2016 Under-19 World Cups. India placed fifth out of 16 teams in the round robin tournament that made up the 2014 Under-19 World Cup. He finished with a strike rate of 105.5 after scoring 211 runs in six games at an average of 70.33; two innings were in the forties.
In Bangladesh's 2016 Under-19 World Cup, India came in second place. Sarfaraz ended as the second-highest run scorer in the competition. In six innings, he generated 355 runs at an average of 71, with five innings producing over 50 runs. He holds the record for the most fifty-sixes in a World Cup at the Under-19 level (7 fifties throughout two World Cups).
When Sarfaraz competed against Bengal in 2014, he began his Ranji career with Mumbai. He began competing for Uttar Pradesh beginning with the 2015–2016 campaign.
He had participated in 11 first-class matches as of September 2019 and had totaled 535 runs, with the top score being 155. Additionally, he had participated in 12 list A games and amassed 257 runs at a 96.25 strike rate.
Sarfaraz recorded his first triple century in first-class cricket in January 2020 against Uttar Pradesh in the 2019–20 Ranji Trophy match.
Is Sarafaraz Khan Married?
Sarfaraz Khan Wife name is Romana Jahur and he is in love with his wife.