Who is Nitish Rana's wife saachi marwah?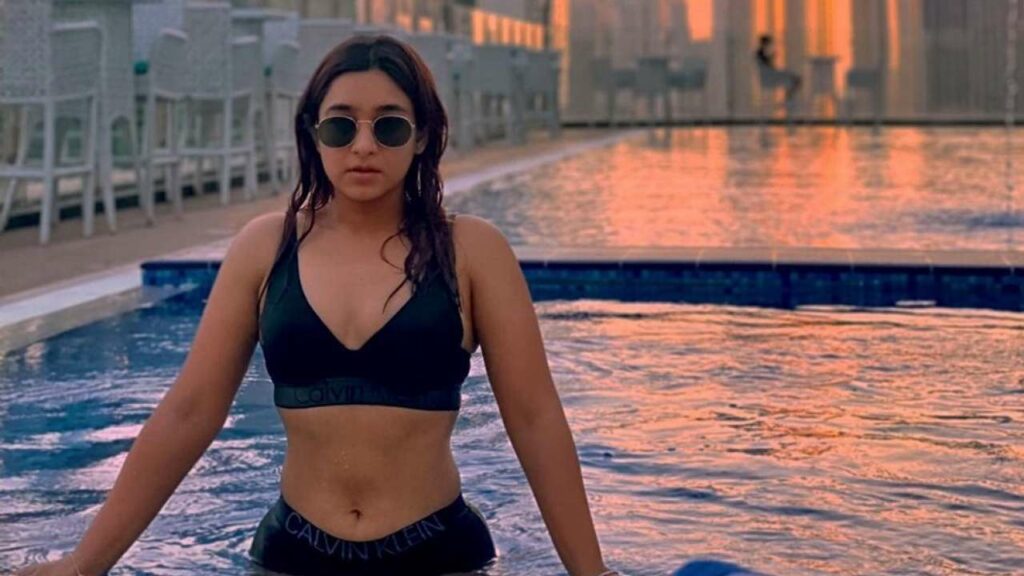 Nitish Rana wife Saachi Marwah is a well-known award-winning architect and an interior designer. Nitish Rana's wife saachi Marwah has been frequently seen supporting her husband during the Indian Premier League matches.
When and Where was Saachi Marwah born?
Nitish Rana's wife saachi marwah was born on 7th December 1991.
The interior designer Saachi Marwah Rana was born at the capital of India, New Delhi.
Who are the parents of Saachi Marwah?
Nitish Rana wife Saachi grew raised in an artsy family. Her parents both have creative backgrounds. Her mother is a National Awardee bronze sculptor, and her father educated her about the unique hand-crafted finishes. She was taught by numerous prominent interior designers at an early age.
Her works are mostly influenced by history, art, music, and books, and they are a mix of classic and modern art styles.
She does not have a particular style; instead, she employs an organic, multi-pronged approach. Saachi's internationally famous and ever-changing style is characterized by a delicate mix of 'East meets West.'
Nitish Rana wife Saachi Marwah Rana is a dedicated and hardworking lady. Her parents had a significant part in assisting her in achieving her goal. In an interview with BEGIN UP, she claimed that her creative abilities were nurtured by her artistic parents.
Does Saachi Marwah have siblings?
Nitish Rana wife Saachi Marwah has two brothers of her own. Paramveer Marwah and Yajur Marwah are her brothers.
Reportedly, Paramveer Marwah was well acquainted with Nitish Rana even before Nitish Rana and Saachi had met.
Where did Nitish Rana's wife get her education from?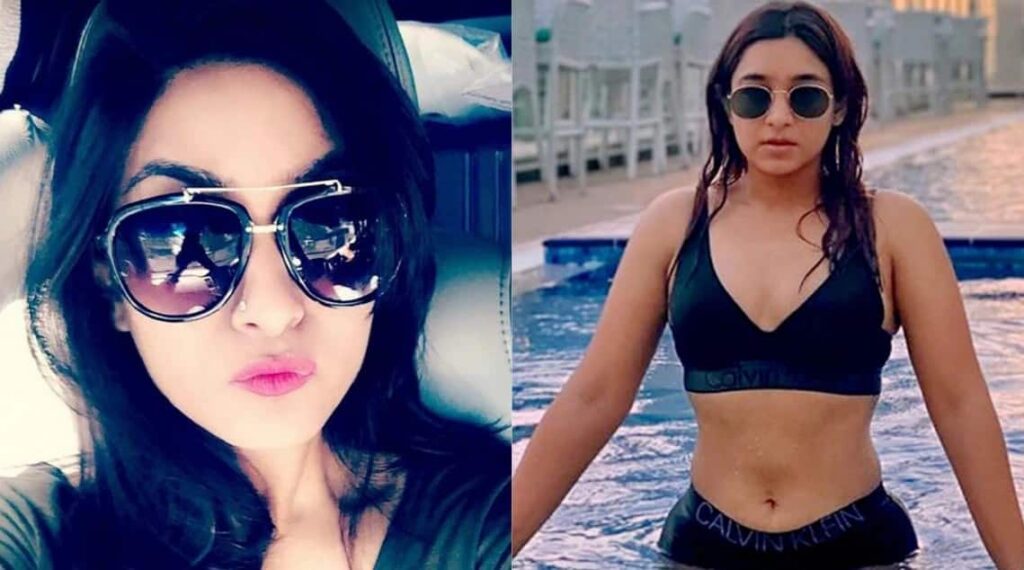 Nitish Rana wife Saachi had completed her schooling from Air Force Bal Bharti School in New Delhi which defines her discipline in life. She had been one of the brilliant students in the school who excelled at academics as well as in her extra curricular.
After her schooling, Nitish Rana wife Saachi went to become a Graduate in Interior Designing from Sushant School of Art and Architecture, Gurugram.
During her graduation, Saachi began working as an intern at an architectural firm called 'Prem Nath and Associates.' She co-founded Saachi and Navneet Design Studio with Navneet Kaur in 2016.
What does Saachi Marwah do?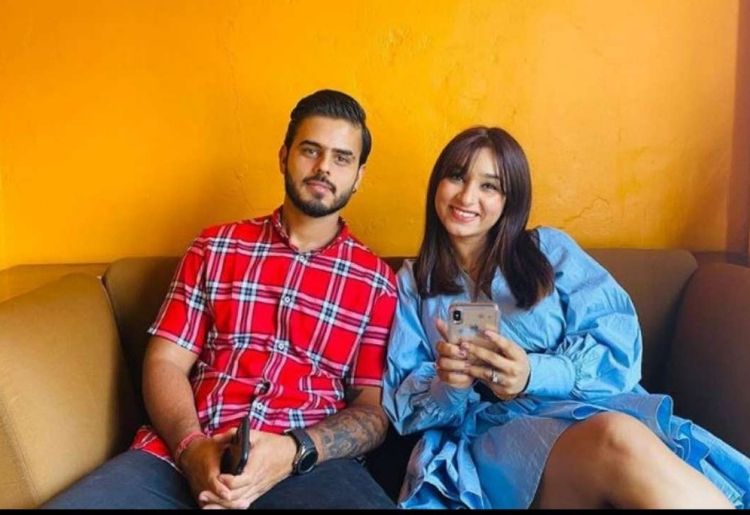 Nitish Rana wife Saachi was keen to excel in her Designing profession after finishing school, and she was accepted to the Sushant School of Art and Architecture.
She began her career working for prominent interior designers like as Prem Nath, but in 2016, she founded her own business with her friend Navneet Kaur, naming it "Saachi and Navneet Design Studio."
She has achieved a lot at a very young age and now comes under many renowned interior designers and several reputable interior designers admire her.
Nitish Rana wife Saachi has honed her skills and is now an award-winning artist. She is now an entrepreneur who owns "Saachi Rana Design Studio."
What is the net worth of Saachi?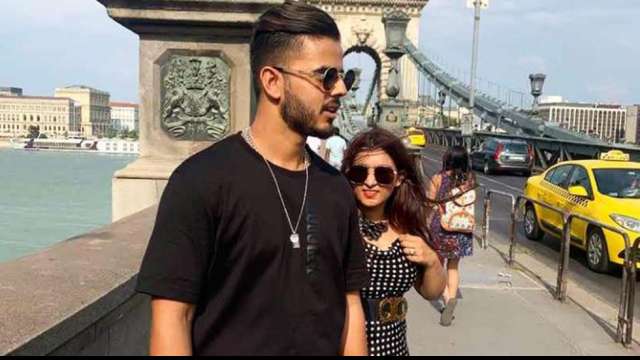 Saachi Marwah is a successful entrepreneur who owns a design and architectural firm with her pal Navneet.
She is an award-winning designer with a high market value.
Nitish Rana wife Saachi is even regarded as the top interior designer in Delhi, and her net worth is believed to be about INR 12 crores.
How did Nitish rana and Saachi marwah meet?
Saachi Rana, Nitish Rana's wife, and the left-handed batsman began dating in 2016.
It was love at first sight for Nitish Rana, who planned to marry young when he laid eyes on Saachi that year.
In an honest interview on The Kapil Sharma Show, Nitish Rana said that Saachi's brother Param used to play football with him. Saachi used to come over when her brother was playing. It was then when Nitish first saw her and fell in love with her.
When he discovered she was Param's sister, he made the first move and messaged her.
What did Nitish Rana say at the Kapil Sharma Show?
"I wanted to do love marriage right from the beginning. Since childhood, my dream was to do love marriage. My dream was to get married early. I told my coach that I will get married by the age of 24-25. I wanted marriage from the beginning, " Nitish Rana told Kapil Sharma.
After this, Nitish said, "Before marriage, we dated each other for three-and-a-half years. Saachi's brother Paramveer and his brother used to play football together. I also joined them when I had a break from cricket. Saachi used to walk there. I saw her for the first time there. And then, I came to know that she is Param's sister. Although I knew she is one and a half years older than me, I didn't get bothered about that and took the first move. I messaged her the first time. "
When did Nitish Rana get married?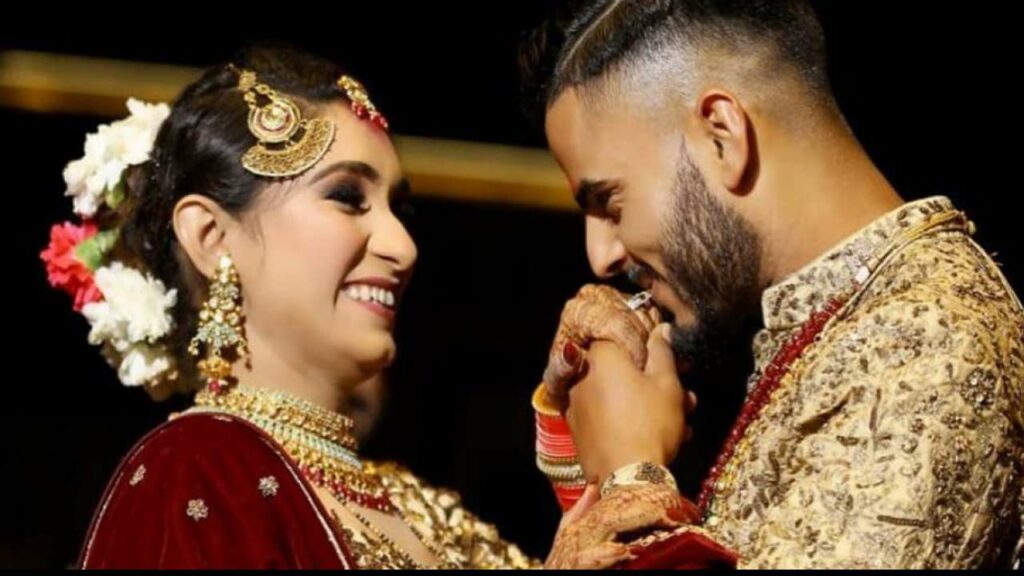 After dating for 2 years, Nitish Rana got engaged to the interior designer Saachi Marwah in 2018.
Finally, on 18 February 2019 Saachi Marwah Rana got married to Nitish Rana in a grand ceremony.
Nitish Rana was hitched to Sachi Marwah in February 2019. The wedding service was gone to by KKR group proprietor, Rishabh Gasp, Dinesh Karthik and numerous prominent cricketers. Nitish's better half Sachi is an occupant of Delhi, she likewise finished her examinations from here.
Indian Cricketer Nitish Rana's Significant other Shared Concealed Pictures On His Birthday. Blissful birthday like this.
Nitish, who played for KKR (KKR Group) in IPL, has turned 29 On December 27th. On this event, his better half (Indian Cricketer Spouse) Saachi Marwah shared some concealed photographs and wished her significant other a blissful birthday.
Get more cricket-related news on sportslibro.com.