Manish Pandey Biography: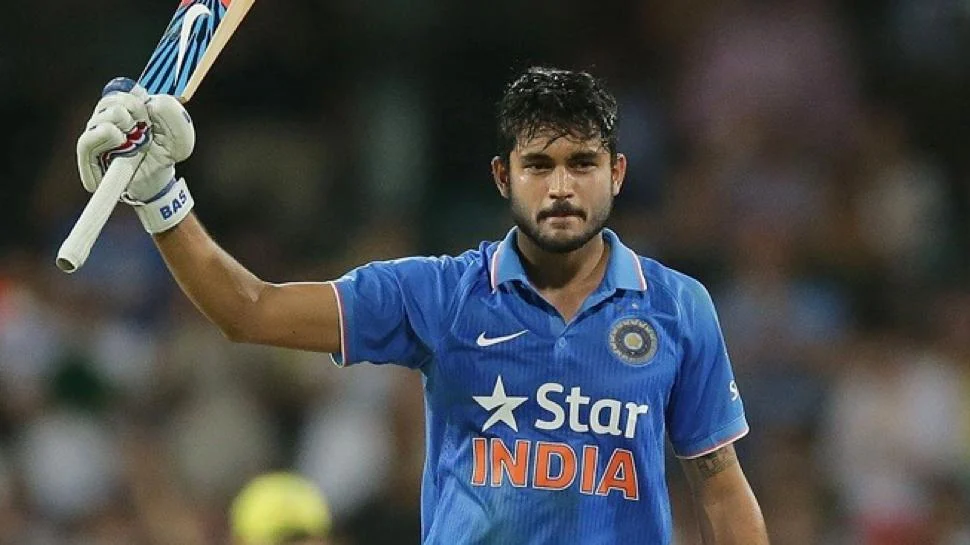 One magical inning changed the life of the flamboyant right-handed batsman Manish Pandey, in the second season of the IPL the Karnataka born batsman played a scintillating inning for Royal Challengers Bangalore where he scored 114 runs against the Decan Chargers and he is the first Indian to score a century in the mega Indian Premier League, Manish Pandey IPL 100 in IPL brings him in the limelight.
Pandey is more kind of gifted batsman who is more about picking out gaps and about his perfect timings, after his crucial innings, he becomes an important gear for the Karnataka team and rose through the ranks and becomes a contender to get featured for the limited over cricket team for the Men In Blue.
Manish Pandey Family: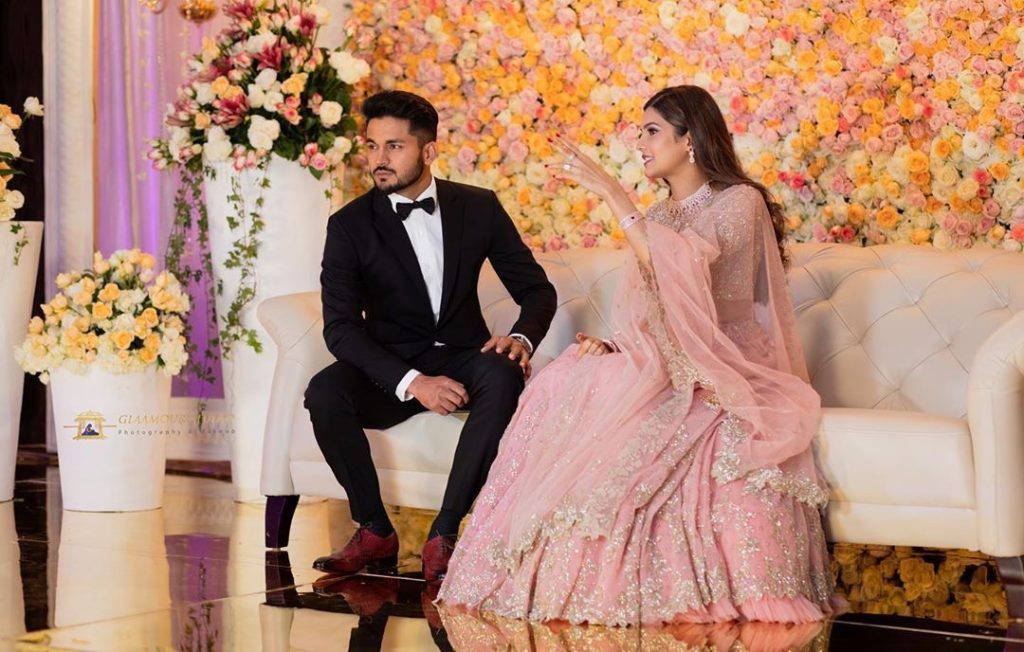 Manish Krishnanand Pandey (nicknamed Manish) was born in the year 1989,10th September, in Nainital, Uttarakhand, Manish Pandey Father G.C Pandey is a former Indian Army officer and his mother Tara Pandey is a housewife, and Manish Pandey also has a sister named Anita Pandey.
In the year 2019 December 2nd Indian Cricketer Manish Pandey marriage took place with famous Indian Actress Arshita Shetty.
Manish Pandey Family comprises his father, mother and with the love of his life Arshita Shetty.
Education:
Manish Pandey did his schooling at the Kendriya Vidyalaya ASC Center Bangalore, and also did his graduation from the Jain University in Bangalore Karnakata.
Marriage:
In the year 2019 December 2nd Indian Cricketer Manish Pandey marriage took place with famous Indian Actress Arshita Shetty.
Manish Pandey Family comprises his father, mother and Manish Pandey wife Arshita Shetty.
Manish Pandey International career:
Manish Pandey played his part for the team on many occasions in his career in the ODI and T20 format.
Manish Pandey Early Career:
Since Childhood, Manish Pandey has a keen interest in Sports and when he was in the third standard in his school he started playing this beautiful game of cricket, and later he joined the Karnataka State Association.
Manish Pandey Cricketer started his cricketing journey with the Karnataka team and also played for the state team of Mysore, due to some of his outstanding innings in for the state level he grabs the limelight and got selected for the U-19 world cup winning team which was lead by the former Indian Skipper Virat Kohli in the year 2008 ICC U -9 world cup.
Quickly Manish Pandey got accustomed with the fast-paced and breathtaking field play in the domestic league, proving his point, Manish Pandey Ranji Trophy breakthrough happened in the 2009-10 season, where struck 882 runs in that season with an average of 63 runs and smashed four centuries and five half-centuries for his team.
Manish Pandey was deterred from winning the Ranji trophy over Mumbai where he puts his one-man show by punching 144 runs and where only one batsman from his team managed to cross fifty run marks in the final, in addition, Manish Pandey's effort was brilliant to dismiss Abhishek Nayar in the final.
Manish Pandey ODI Career: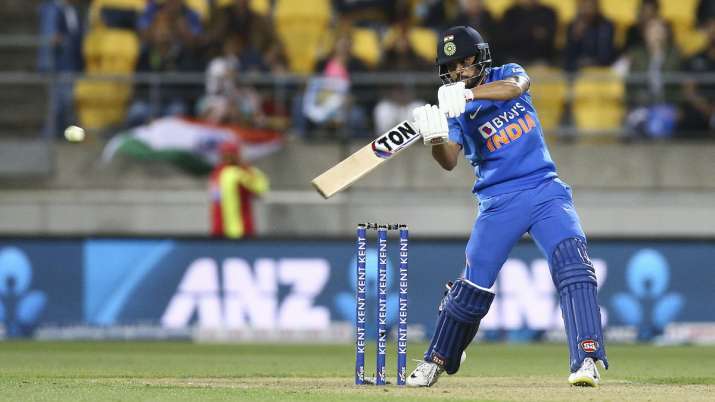 After his wonderful performance in the 2009-10 season, he was introduced in front of the BCCI to play against the touring South African team, where he struck 43 runs and somehow dropped his spot from the national team, then he made his strong comeback in the domestic cricket in 2013-14 season and becomes the second most run-getter in the tournament.
Indian Cricketer Manish Pandey made his ODI debut for team India in 2015, 14th July for team India in the against Zimbabwe where he struck 71* runs and built up a wonderful 144 runs partnership with Kedhar Jadav, and the breakthrough in the team was an important chapter in the Manish Pandey Biography.
In the year 2016, he played the role of a match-winner for team India by scoring his first international century for the team against Australia where he struck an unbeatable 104* runs, which made the world stand and call up attention for the right-handed batsman.
In 2017 Champions trophy squad Manish Pandey got enrolled his name but due to his injury in the IPL that season he missed out on his first ICC event.
In his career, he has represented the team 26 times and scored a total of 492 runs including one century and five half-centuries to it.
Call by Rahul dravid:
During the India tour of Sri Lanka in 2021, Manish Pandey finally received a call for the Indian team by coach Rahul Dravid for the ODI squad. At the first ODI he scored 26 of 40, 37 out of 31 at the second and 11 of 19 at the final ODI.
Manish Pandey T-20 Career: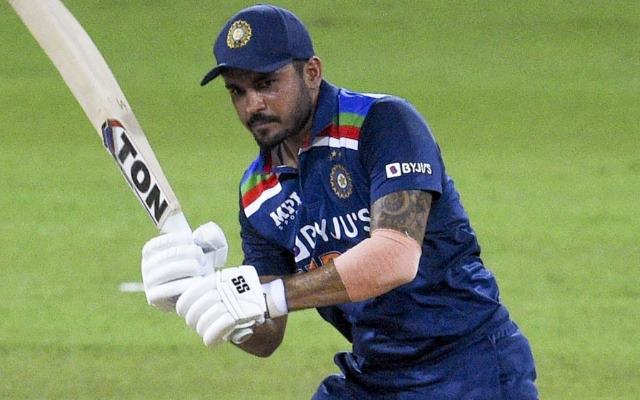 Manish Pandey Cricket Player made his debut in the shorter format of the game In the year 2015, 17th July against Zimbabwe and Manish Pandey biography reflect that he played 37, T20 games for team India scoring 707 runs in total.
Manish Pandey got selected in the 2016 T20 world cup squad as a replacement of iconic Yuvraj Singh.
Manish Pandey IPL Career:
Manish Pandey's IPL journey stated with the Royal Challengers Bangalore he made his debut in 2009, in which year he becomes the first Indian to score a century in the history of the Indian Premier League, he scored a wonderful 114 runs against Decan Chargers.
Also for the RCB franchise, in the 2009-10 IPL season, he was the part of the home team Royal Challengers Bangalore in the Semi-Finals, he played six seasons for the Royal Challengers Bangalore.
In 2014, the Indian cricketer was picked up by the two times IPL champions and Shah Rukh Khan team Kolkata Knight Riders. His Kolkata Knight Riders journey started and in the same year, he won his first IPL trophy with his new franchise where he was awarded the man of the match award in the final for his outstanding innings of 94 runs against Kings Xi Punjab.
In his IPL career so far two times he has made it to the top 10 scorers, in 2014 where he struck 401 runs in 16 matches and in 2017 with 396 runs in 13 matches.
He played for four years with Kolkata Knight Riders then in 2018 he parted his ways with the two times Champions.
Manish Pandey in IPL 2018 got a new Franchise Sunrisers Hyderabad, and Manish Pandey price In IPL 2018 went up to INR 11 Crores, and Manish Pandey IPL 2018 runs were 284 in 15 matches.
At the 2022 mega IPL auction, Manish pandey was picked up by the newly formed Lucknow Super Giants.
Controversies:
In 2011, Pandey was prohibited from four matches of the Indian Premier League after a grumbling was documented by the Illustrious Challengers Establishment that the cricketer has been requesting the most ideal arrangement for himself by requesting more compensation than his approved cutoff. RCB denied his solicitation and because of the protest, he was permitted and left with a main decision of playing for his favored group, Pune Fighters.
Manish Pandey Net Worth:
According to some sources we get to know that the net worth of Manish Pandey is around $1 Million, and his primary income source is from the game of Cricket.
Get more cricket-related articles on Sportslibro.com