Genoveffa Darone Biography: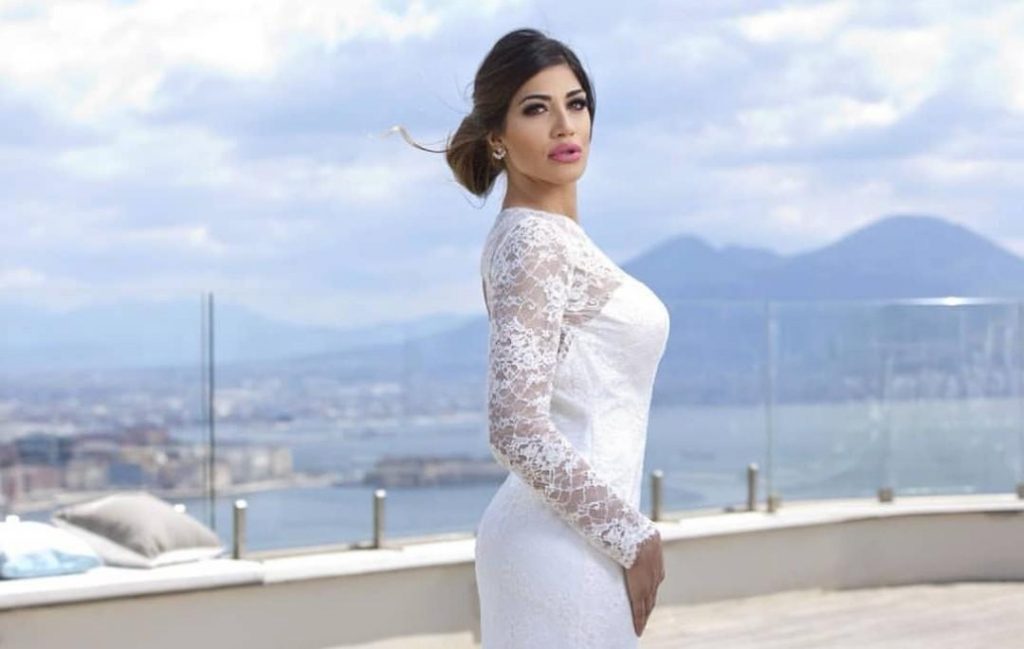 Genoveffa Darone Insigne aslo known as "Jenny". She's the wife of Italian football star Lorenzo Insigne. Darone, started her journey from a very humble background and with hard work and passion she lived her life on her own terms before meeting with Insigne. Naples is the city that grew the two together and it was clear only after their first meeting, that they had a special connection with each other. The love story only got better in the last couple of years with the arrival of their two children.
Who is the husband Genoveffa Darone?
Lorenzo Insigne was born on 4th June 1991. He is an Italian professional footballer who plays as a forward for Major League Soccer club Toronto FC and the Italy national football team.
Insigne started his footballing journey at just 15 years of age. He started his youth career with Gil Azzurri. He was soon spotted by the scouts and senior coaches because of his small build and incredible skills amd amazing speed.
Lorenzo Insigne began his professional career with Napoli in 2009, making his Serie A debut in 2010, but he failed to impress the fans and was later sent on consecutive season loan spells to Cavese, Foggia and Pescara, before returning to Napoli in 2012. Lorenzo Insigne is capable of playing on both the flanks, or as a center-forward, he usually plays as a left winger.
He is well known in for his short height and small build, and also for his creative speed in the wings and for his technical ability, as well as his accuracy from free kicks. He took Napoli to great heights helping them secure runners-up position in Seria-A four times and also won the Copa Italia two times. The Italian forward made all the Naples fans fall in love with his skills and adore him.
Insigne has represented the Italy national team under-21, with which he won a runner-up medal at the 2013 UEFA European Under-21 Championship. He made his debut for the senior team in September 2012, and has represented Italy at the 2014 FIFA World Cup, UEFA Euro 2016, and UEFA Euro 2020, winning the tournament.
However, the beautiful fairytale story came to an end this summer as the Napoli star Lorenzo Insigne recently, signed a pre-contract agreement with American team Toronto FC. The star footballer has moved to the US and Naples fans would certainly miss one of their own.
What all are the Achievements of Genovegga Daron's husband?
Lorenzo Insigne won the Seria-B during his loan spell in Pescara.
He also won the Coppa Italia two times in 2013/14 and 2019/20 and the Supercoppa Italiana in 2014 with Napoli.
Insigne also won the Euro 2020, and played an important part in their triumph.
Lorenzo Insigne's great performances with Napoli as well with the Italian national team put him on the radar of every Italian football lover. But, very few of the fans don't really know about the charming love story of Insigne with Genoveffa. So today, we are going to discuss the personal life, career and interests of Lorenzo Insigne's wife.
When Genoveffa Darone was born?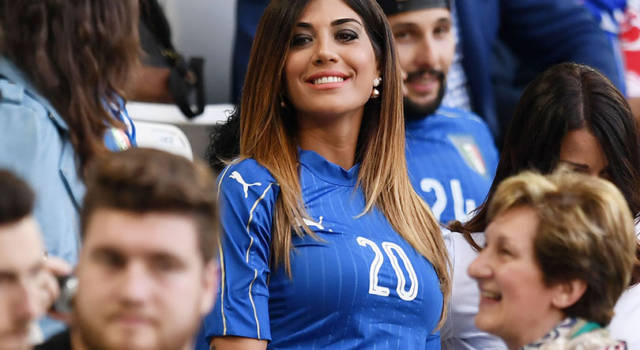 Genoveffa Darone was born on September 24, 1992. She is of Italian nationality. She is not the only child of her parents as she also has two sisters, Lucia and Violetta, and one brother Roberto. Her father Flavio and her mother is Evelina. Both of their parents did everything in their hands to give all their children a good life and adequate upbringing.
From Which Institution Genoveffa Darone Studied?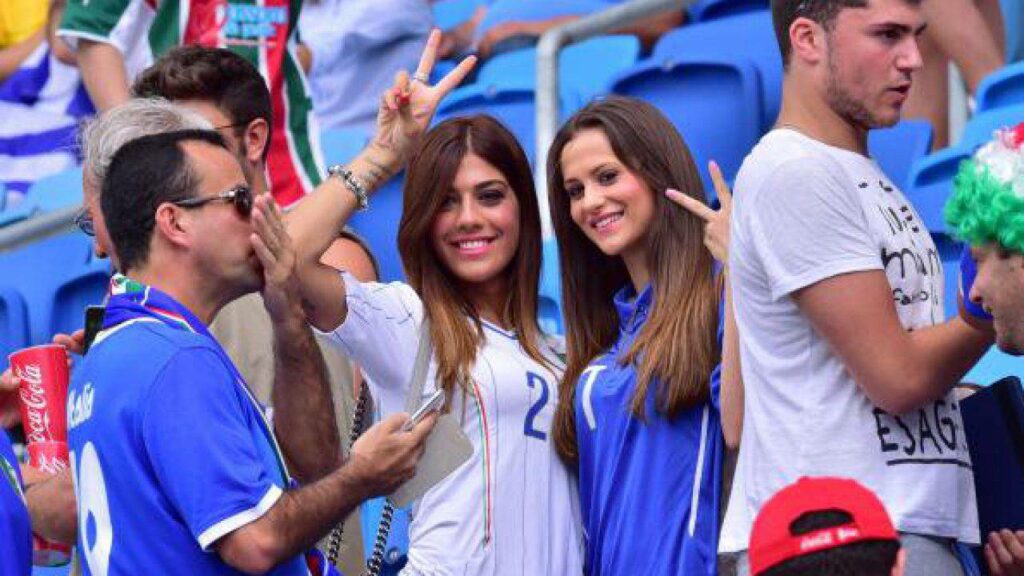 Jenny completed her high school at local institutions in Italy. She further joined the University of Naples Federico II for higher studies and did bachelor's degree in creative arts. Some reports suggest that, She spent quite an enjoyable childhood with her siblings and shares a fond relationship with her parents and all her siblings.
Genoveffa Darone career: Genoveffa Darone Biography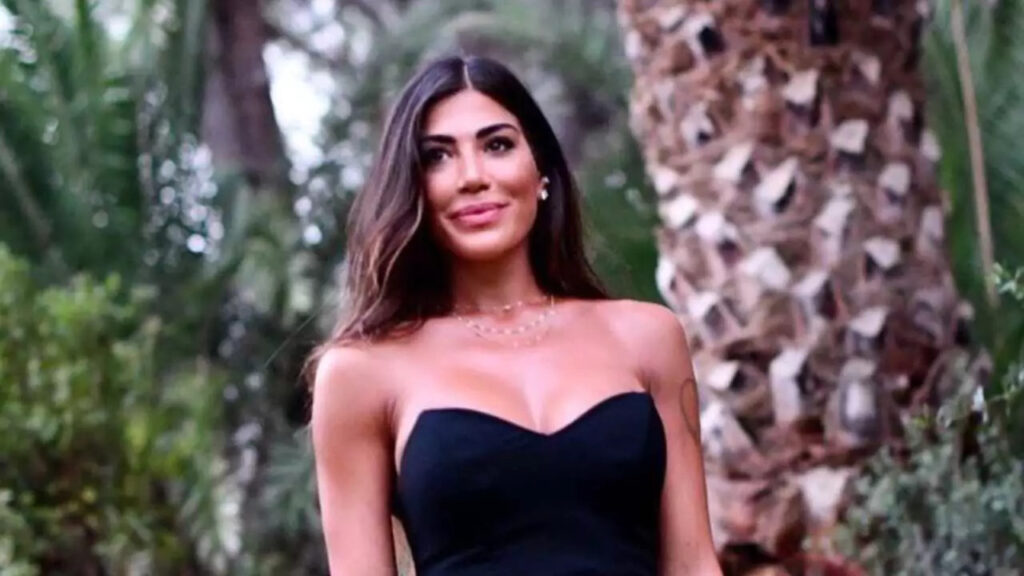 Jenny is a woman of strong commitment and hardship. At a very young age, she started helping and supporting her family financially by working as a saleswoman in a haircare shop in their locality. However, currently, she is a housewife for the Insigne family. The famous Italian homemaker mostly spends her quality time with her children at home. She's a strong and ferocious supporter of her husband, she attends almost all of Lorenzo's games. She has always inspired Lorenzo to do his best in game. During the EURO 2020, Jenny was seen in the stadium for almost every game that Italy played.
How did Genoveffa Darone and Lorenzo Insigne's relationship start?
Genoveffa first met with Lorenzo when he was still playing for Pescara during his loan spell. It didn't took long for the pair to understand that they share a strong connection and together making them happy. After just seven months of dating each other Lorenzo proposed to his love of life and the duo tied the knot in 2012. The lavish wedding was attended by many close friends and family members. Since then, the power couple has remained inseparable to this very date. The duo have seen many highs and lows together in life, but after all these years, their love is still pure and strong for each other.
Their family only got bigger and better after the arrival of their two wonderful children. Genoveffa and Lorenzo Insigne welcomed their first son, Carmine Insigne on 4 April 2013. Two years later, in 2015 their family was completed with the arrival of another child, Christian Insigne.
Genoveffa Darone Social media sites: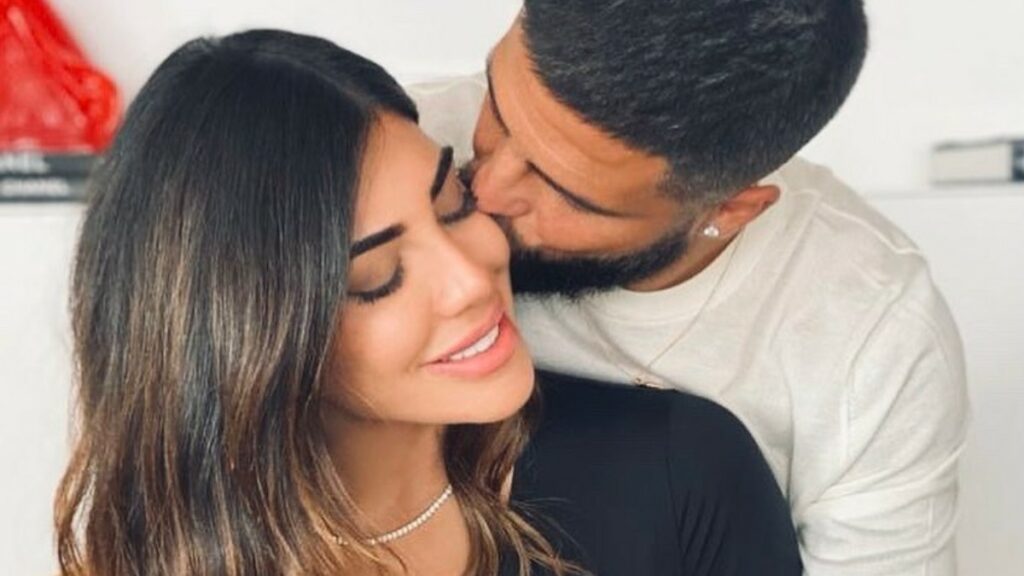 Jenny is a shallow person and mostly keeps her private life a secret to the public eye. She posts pictures, very frequently it's mostly with her two children and husband, Insigne. With only 26 posts on her Instagram account, it's quite evident that she doesn't like the unnecessary stardom and exposure. She currently has 263K followers on her Instagram account.
What is the Religion of Genoveffa Darone?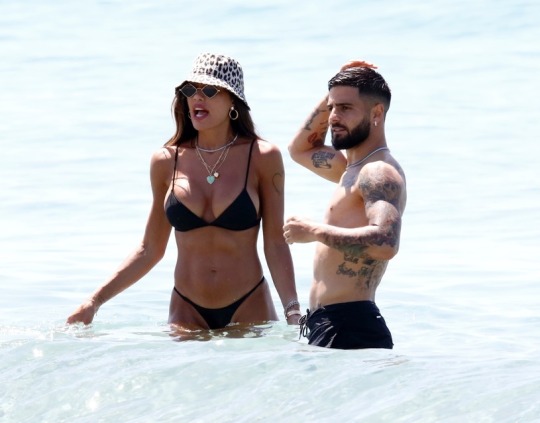 Born into a Cristian family, Genoveffa used to visit the church regularly during her childhood and she hasn't stopped the practice either. Her husband, Lorenzo Insigne is also a Cristian and they visit the church on regular basis. She is a very strong believer of God. Genoveffa believes that God will guide you through all the hardships in life.
What is the Net worth of Genoveffa Darone?
Since Genoveffa Darone is currently a housemaker, Genoveffa Darone's salary and assets are still unknown. On the other hand, her husband has an estimated fortune of 35 million euros. Lorenzo Insigne's market value is estimated at 65 million currently.
Genoveffa and her family live a lavish and luxurious life as they have a beautiful house in Naples, Italy. Lorenzo has an impressive cars collection with the likes of Ferrari 458 and Mercedes Benz AMG GT63s.
What is the Physical stats of Genoveffa Darone?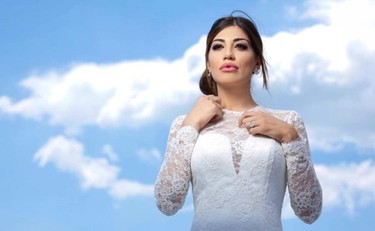 Genoveffa Darone is extremely beautiful. She has an unforgettable face and large dark brown eyes, which she inherited from her mother. She always looks so fabulous that anyone can mistake her for a model.
Genoveffa Darone age is 28 years currently.
Genoveffa Darone is 5 feet 9 inches tall. She weighs, around 58 kg. Her Dark brown eyes and hair make her look more stunning.
Genoveffa Darone have some small tattoos on her body. She also has a small tattoo on her left elbow and another on her right elbow. It looks like, these tattoos are assumed to be her child's birthdays.
Genoveffa's feet size is 6 US. She hmas several tattoos, but not as many as her husband, Lorenzo.
Genoveffa Darone's zodiac sign is Cancer. And her husband, Lorenzo Insigne's zodiac sign is known to be Gemini.
The Italian winger confirmed his wife suffered Miscarriage:
The Toronto FC winger, who moved to the MLS following 16 years with Napoli, opened up on the appalling misfortune subsequent to battling to settle to life in Canada.
The 54-cap Italy star had some time off from football last month for individual matters.
Also, has now uncovered the overwhelming explanation as he discussed the girl her and spouse Jenny lost.
The Italian national player Said:: "It's well known that I have had to deal with personal problems in the last few weeks, but perhaps not everyone knows the reasons.
"So let me make it clear, my wife and I have lost a daughter, who will remain in our hearts forever.
Get more football-related news on Sportslibro.com