Who is Mayank Agarwal?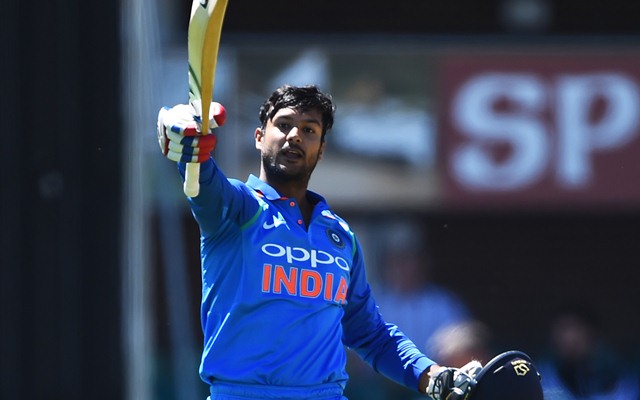 Mayank Anurag Agarwal, born February 16, 1991, is an Indian international cricketer who bats right-handed in the top order. In domestic cricket, he plays for the Karnataka cricket team.
On December 26, 2018, he made his international debut for India against Australia at the MCG. Sunrisers Hyderabad paid Rs 8.5 crore for him in the 2023 Indian Premier League auction.
Who is Mayank Agarwal Wife?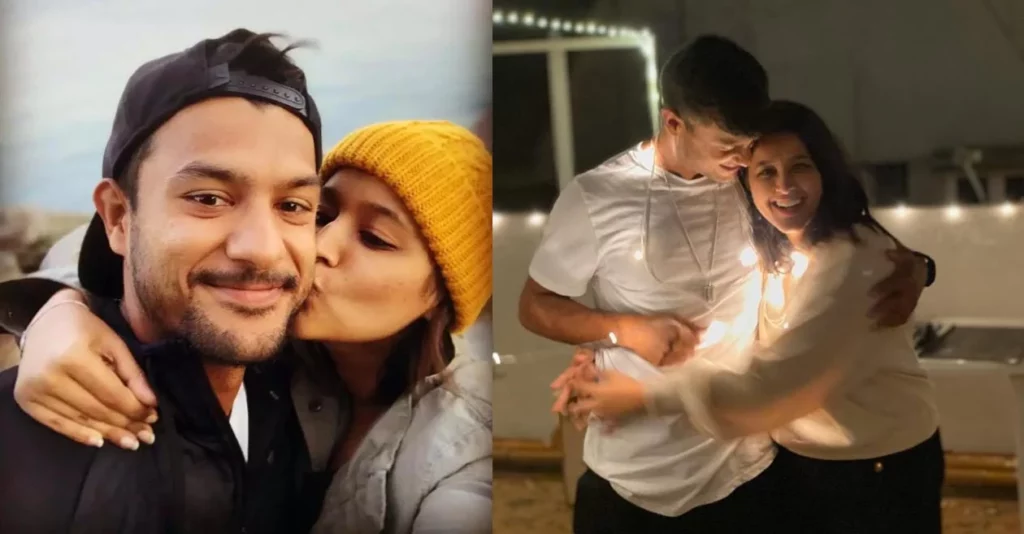 Aashita Sood Agarwal is cricketer Mayank Agarwal's wife. She is a lawyer as well as a lifestyle influencer.
Where does Mayank Agarwal Wife Aashita Sood come from?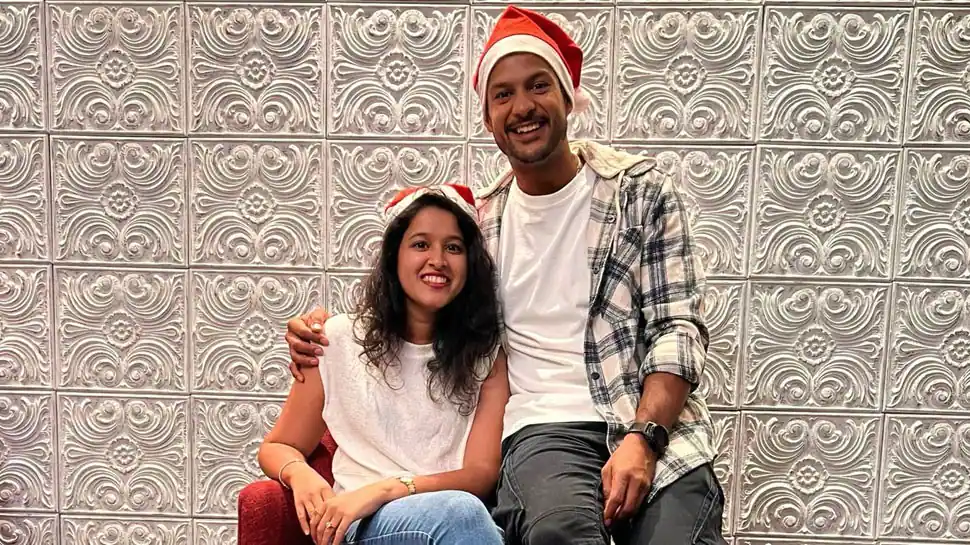 Mayank Agarwal Wife Aashita Sood was born on January 9, 1993 in Bengaluru, Karnataka to Praveen Sood, DGP Karnataka, and his wife, entrepreneur Vinita Sood. Anoushka Sood is her younger sister.
Praveen Sood, her father, is a graduate of IIT Delhi, IIM Bangalore, and Syracuse University in New York. He began working with IPS in 1986.
He was Superintendent of Police in the districts of Bellary and Raichur, Deputy Commissioner of Police (Law & Order) and Additional Commissioner of Police (Traffic) in Bangalore City, and Commissioner of Police in Mysore City.
He also served as the Government of Mauritius' Police Advisor. He is now the Director General and Inspector General of Police for Karnataka State in Bengaluru.
Where did Aashita get her education from?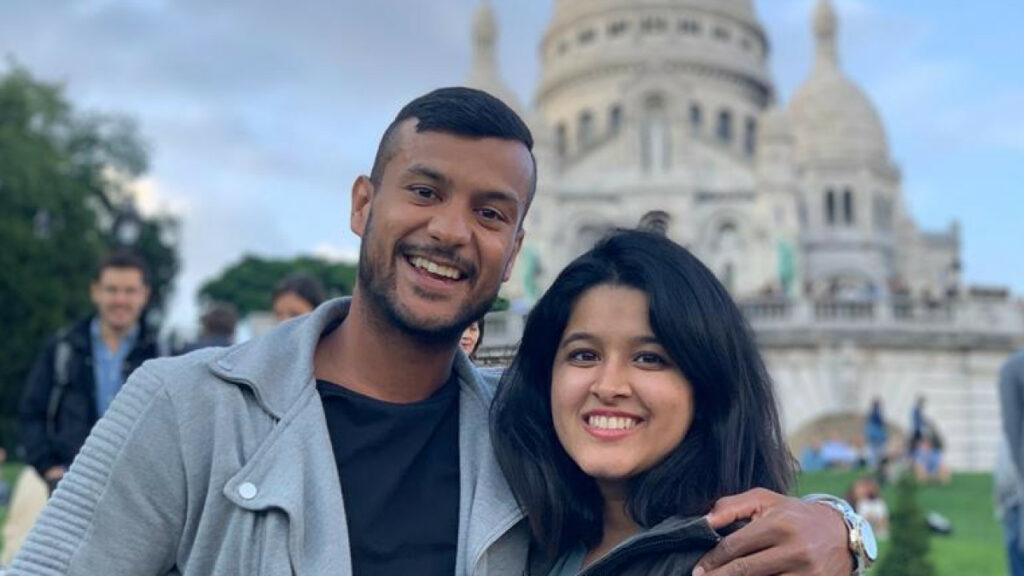 Mayank Agarwal Wife Aashita Sood joined the Vidya Niketan School, Bengaluru, Karnataka in 2002 to complete her primary schooling there until 2008.
In 2008, she joined the Vidya Niketan School, Bengaluru, Karnataka to complete her schooling years. 
Mayank Agarwal Wife Aashita enrolled in the School of Law at Christ University in Bengaluru, where she earned a B.A. LLB from 2010 to 2015.
From 2016 to 2017, Mayank Agarwal Wife Aashita moved to London to pursue an LLM in Intellectual Property Law at Queen Mary University of London.
What does Aashita Sood do?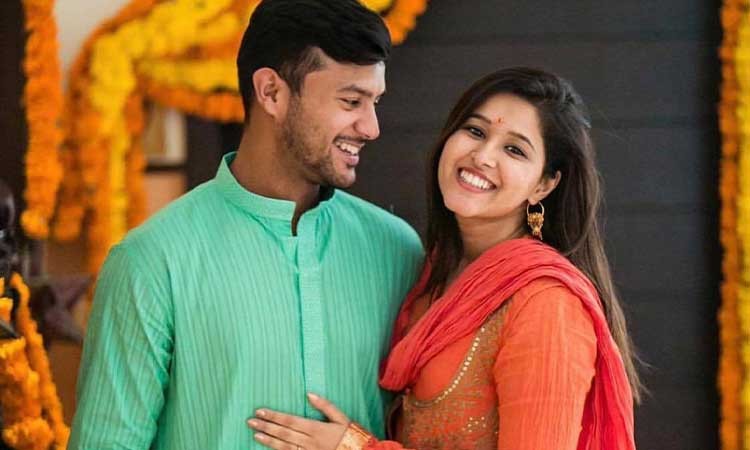 Mayank Agarwal Wife Aashita Sood is a Bengaluru-based lawyer and lifestyle influencer. Mayank Agarwal Wife Aashita is an enthusiastic traveller who speaks four languages fluently: English, French, Hindi, and Kannada. Only her language skill matches her desire for visiting new places and immersing herself in other cultures. 
His wife, like Mayank, has a sizable and loyal social media following. Mayank Agarwal Wife Aashita has a sizable Instagram following, with over 90,000 followers.
How did the couple meet?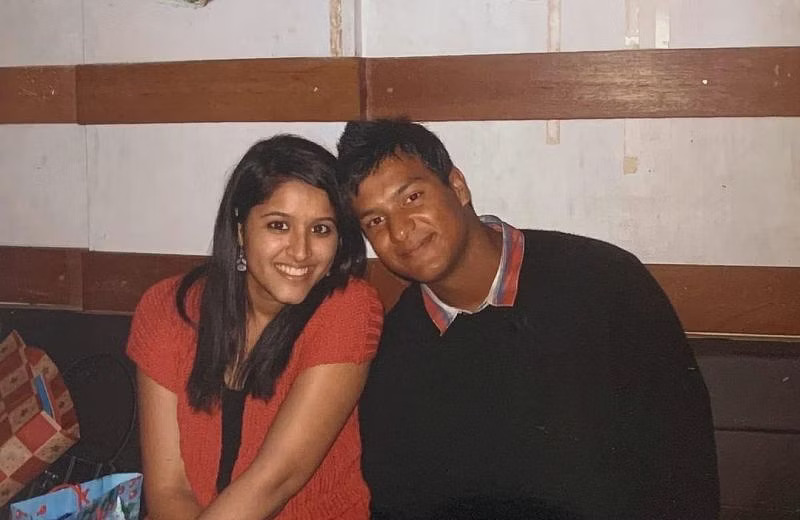 Mayank and Aashita initially met during a Diwali celebration that their parents had carefully planned. Despite the cliché, the two fell in love at first sight. But it took a lot of guts for the Karnataka star to approach her.
Aashita Agarwal, Mayank Agarwal's wife, was absolutely taken aback when the outstanding cricketer made a special journey to London to ask her to be his partner.
When did Mayank Agarwal get married?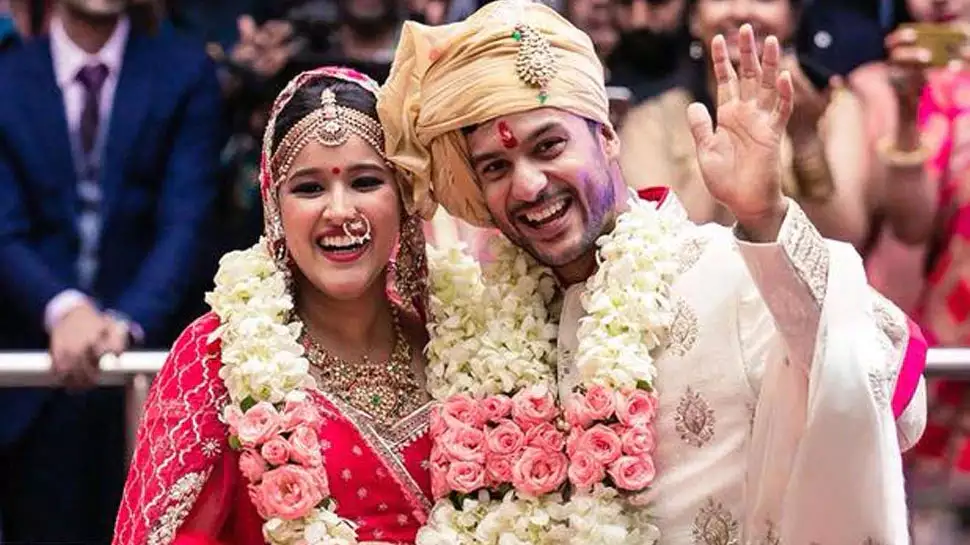 The pair got engaged in January 2018 and married on June 4th of that year, ushering in the largest chapter of their life together.
Do the couple have a child?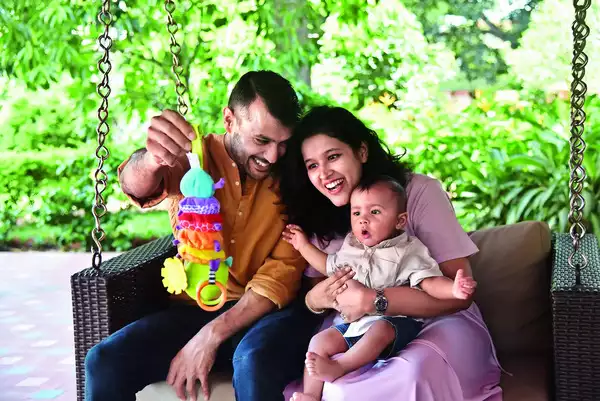 Aashita and Mayank Agarwal were pleased to receive their baby boy, Aayansh, on December 8th, 2022. It was a significant event for the couple, who were looking forward to the birth of their little bundle of joy.
Where does Mayank Agarwal come from?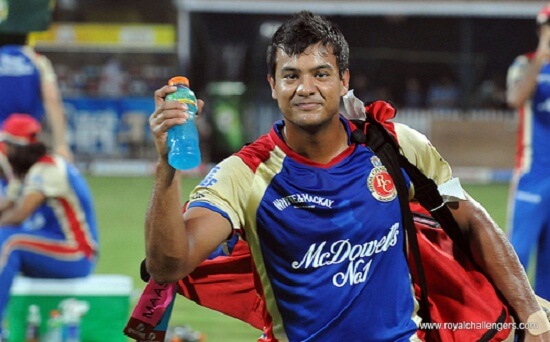 Agarwal was born in Bangalore on February 16, 1991. His father, Anurag Agarwal, is the CEO of Natural Remedies, a $35 million healthcare firm.
Agarwal attended Bishop Cotton Boys' School and Jain University in Bangalore, where he played basketball alongside K. L. Rahul and Karun Nair.
Agarwal rose to popularity after leading India to victory in the Under-19 Cooch Behar Trophy in 2008-09 and the ICC Under-19 Cricket World Cup in 2010.
In 2010, he was named Man of the Series in the Karnataka Premier League.
How has the career of Mayank Agarwal been?
On December 26, 2018, he made his Test debut against Australia, hitting 76 runs in his first innings at the Melbourne Cricket Ground.
Agarwal earned his first Test century in October 2019 against South Africa in the opening Test match.
He went on to convert his maiden Test century into his first Test double century before being removed for 215 runs off 371 balls with 23 fours and 6 sixes.
Agarwal became only the second Indian opener after Virender Sehwag (2009-10) to register back-to-back hundreds against South Africa after reaching his second Test century against them.
Mayank Agarwal scored 857 runs in the first WTC cycle, the fourth-most by an Indian batsman, but lost his berth to Gill after failing in three matches in Australia.
He made his comeback in the home series against New Zealand, when he scored 150 in the first innings and 62 in the second, earning him the man of the match award.
He kept his spot in the team for the next series against South Africa, while Rohit Sharma was ruled out with a hamstring injury. During this series, he got off to a good start with a well-constructed fifty in the first test, but he failed to achieve a significant score after that in challenging batting conditions.