Ishant Vijay Sharma is a Right-arm medium pace bowler who has represented India in Tests, One Day and T20Is. He is also the tallest member of the Indian cricket team.
Ishant Vijay Sharma Family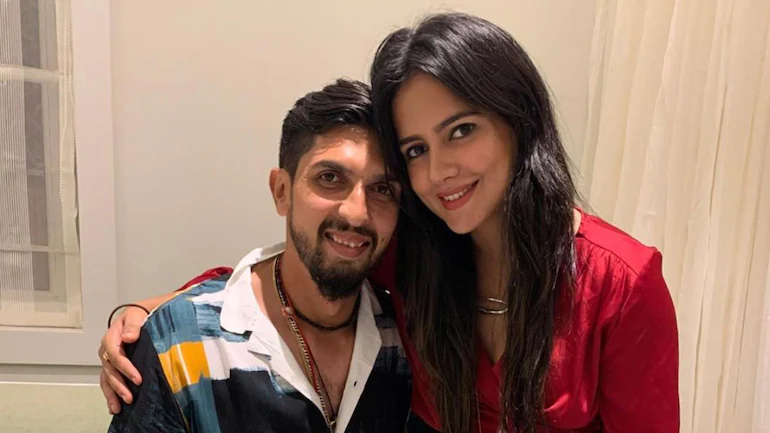 Ishant Vijay Sharma was born on 2nd September 1988 in Delhi. He is the only son of father Vijay Sharma and mother Grisha Sharma. Ishant also has a sister named Eva Sharma.
The right-arm fast-medium bowler did his schooling at Ganga international school Delhi.
Ishant Sharma got married to the Indian basketball player Pratima Singh in 2016
Ishant Sharma Biography-Cricket Career:
Early career:
The Indian Bowler plays for Delhi in domestic cricket and has taken 68 wickets in 14 first-class games, including a five-wicket haul against Baroda on the opening day of a match Delhi drew after failing to bowl Baroda out on the fourth day.
Ishant toured England with the India Under-19s in 2006 and Pakistan in 2006–07. He played three youth tests and six youth One Day Internationals for India.
Ishant Sharma Height has always been an advantage for him as he could easily bowl deadly yorkers to batsmen.
Test career: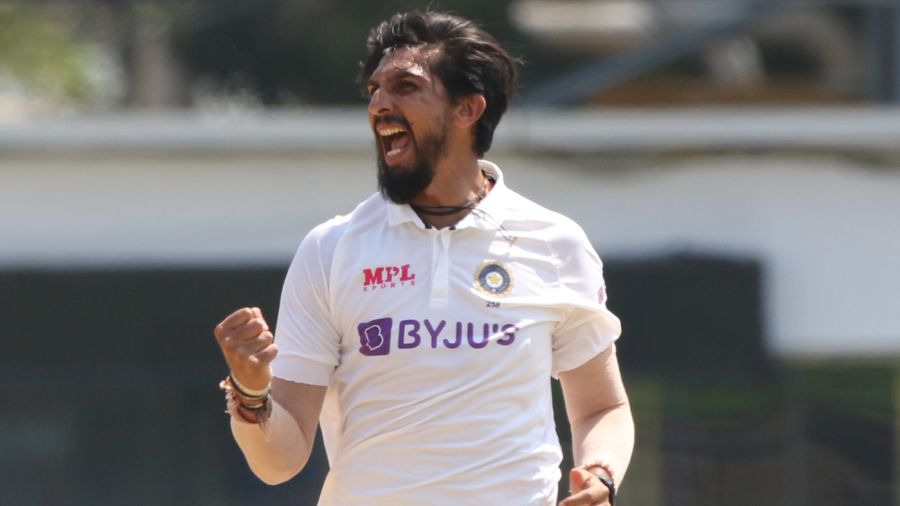 Ishant Sharma made his Test debut against Bangladesh in 2007. It was in turn a modest match for him as he only picked up 1 wicket in the first innings. His second match turned out to be a dream one as he picked up his first five-wicket haul against Pakistan.
The India Tour of Australia turned out to be a great one for Ishant Sharma. Even though he did not pick up any five-wicket haul in the Test series, the highlighting point of the series was that he dismissed Ricky Ponting at slips more than 3 times and in some fashion.
Ishant Sharma was bowling well but due to Ishant Sharma height, he was always prone of bowling no balls. Also, consistency also became an issue for Ishant Sharma because he did not have the banana swing or the blistering pace. Bowling for him was only about line and length.
Still, Ishant Sharma's bowling was well enough but he had to wait for almost 4 years for his next five-wicket haul. In 2011, he picked 6/55 against West Indies at Kensington Oval in the first innings and 4/53 in the second. It was the first time he had picked up a ten-wicket haul in Test match cricket. In the next match itself, he again demolished the West Indian batting lineup as he picked up five.
Ishant's career should have picked up from this game-changing performance but that did not happen. He lost his consistency and also lost his spot on the Test team. After being a regular for so much time, it was very difficult for any player of any sport to sit on the bench. He had become a replacement as fastest Indian bowlers Shami and Bhuvaneshwar Kumar started becoming the rising stars of Test match cricket.
Ishant Sharma played his current last Test against New Zealand in February 2020 where he picked up a five-wicket haul but unfortunately, India lost the match.
One Day International cricket career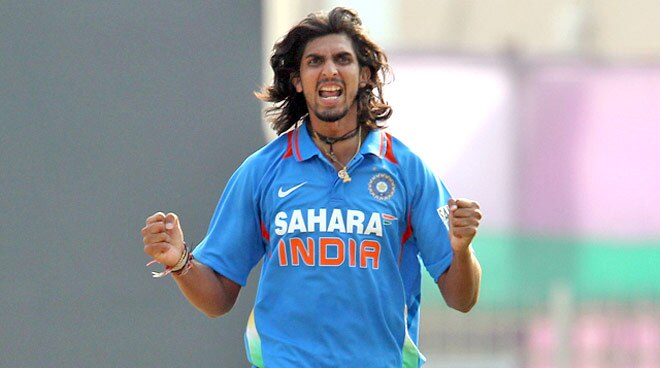 The Indian cricketer Ishant Sharma made his ODI debut against South Africa in 2007. It was a very average game for him as he gave away 38 runs in his 10 overs but did not pick up any wicket.
One of his career-best performances in One Day cricket came only in his fourth match against Australia. He solely demolished the Aussie batting lineup as he picked up 4 wickets in the all-important final of the CB series.
He was a regular of the Indian One Day Team until 2010 but slowly the competition for him started increasing due to the likes of Sreesanth, Praveen Kumar, and many other Indian pacers who were giving him a tough time to retain his place.
After his return to the side against Pakistan in 2013, he again started playing consistently for the team. One of his best tournaments also happened in 2013, the Champions Trophy. Ishant Sharma was quite impressive in the tournament as he picked up 10 wickets in 5 matches.

T20 cricket:
Ishant Sharma debuted against Australia in 2008 where he gave away just 8 runs and it was a pretty decent match for him. Like many other bowlers, Ishant had the pace but he needed improvement in his line and length.
But, in T20 cricket, line and length is not enough because batsmen can create their shots and give bowlers a hard time. Ishant Sharma was never able to settle himself in the Indian T20 lineup because of either the new player's arrival in the team or his inconsistency or lack of opportunity.
Indian Premier League: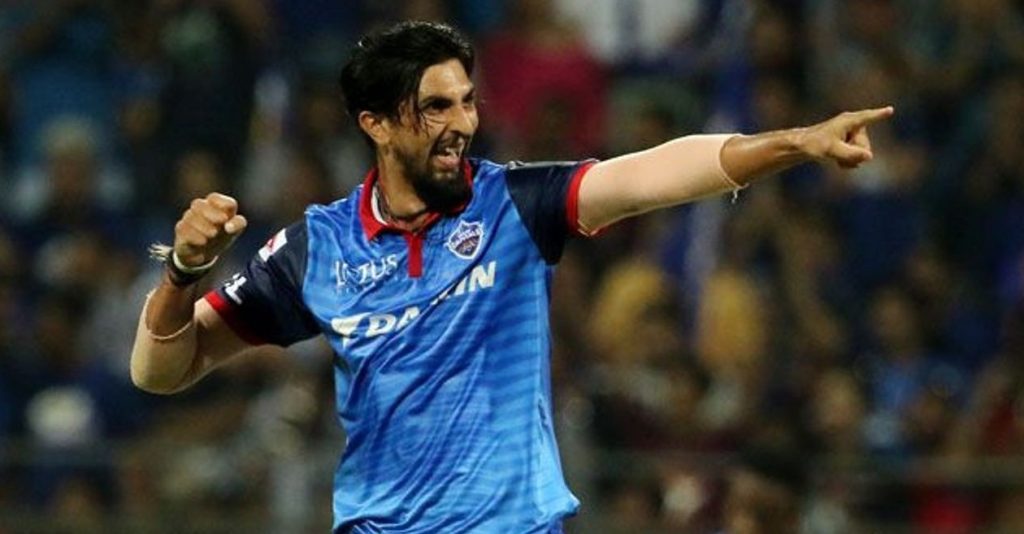 Ishant Sharma was picked by Kolkata Knight Riders in the auction. Although he played for KKR till the 2010 Season he did not impress with the ball in any of the previous seasons.
IPL is one of the toughest tournaments in the cricketing world because every team is strong and every team is full of class players from all around the world. There are very few bowlers who can be called successful IPL players and unfortunately, Ishant Sharma is not one of them. He debuted against Royal Challengers Bangalore where he picked up one wicket of Rahul Dravid and gave away 7 runs which can be considered a good start to his IPL career.
After the 2010 season, he was released by KKR and picked up in the auction by Deccan Chargers. He played 2 seasons for Deccan Chargers.
After the fall of Deccan Chargers, he was picked up by Sunrisers Hyderabad. He played 3 seasons for them. The 2013 season was not a good season for him as he broke the record of highest runs given by an IPL bowler in his quota of 4 overs. Ishant gave away 66 runs and did not pick any wicket against Chennai Super Kings in the group stage match.
After the 2015 season, Ishant played for Rising Pune Supergiant in the 2016 season. After being released after the 2016 season, Ishant played for Kings XI Punjab where he again failed to perform and went for a huge amount of runs. He played only 32 matches in 5 seasons of IPL cricket (2013-2017)
After a string of inconsistent performances, Ishant was not picked up by any team in 2018. Finally, due to his form in Test cricket, he was picked by Delhi Capitals in the 2019 season.
During the 2022 Indian Premier league mega auctions, Ishant Sharma went unsold. During the match against CSK and LSG, Ishant Sharma was seen at the Virtual fan box.
Ishant Sharma Net Worth: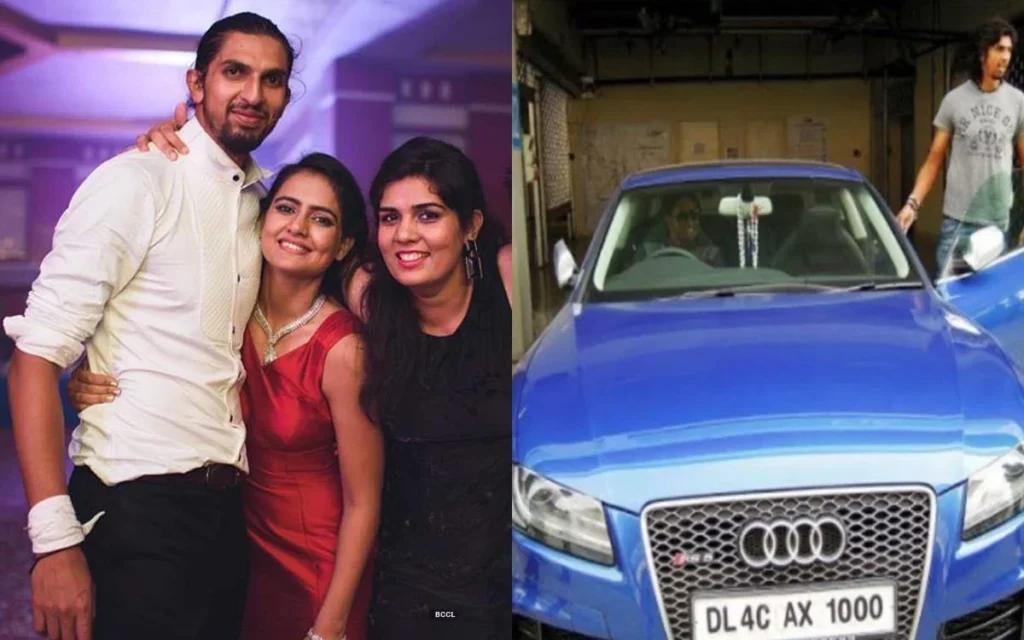 Indian cricketer Ishant Sharma's net worth is estimated to be around $10 million (approximately Rs 73 crore). His primary source of income is his cricketing career, including his contracts with the Board of Control for Cricket in India (BCCI) and the Indian Premier League (IPL) franchises. Additionally, he has endorsed several brands like Spartan Sports, ELSA, and Gulf Oil India, which has also contributed to his net worth.
Get more cricket-related News on Sportslibro.com