Early life and Family Background:
Krishna Kumar Dinesh Karthik is an Indian right-handed batsman and wicket-keeper who was born on 1st June 1985 in Tiruchendur, Chennai, Tamil Nadu India. Karthik spent most of his childhood in Tamil Nadu but also spent 2 years in Kuwait wherein his father was posted. He studied at Fatialheli Indian Private School of Kuwait and continued his education at Carmel High School. Karthik's father was his initial coach and mentor having played first-class cricket.
Karthik's father faced hardships from his family growing up who didn't support his endeavors of becoming a cricketer. Hence Dinesh Karthik was always supported by his father during his early days when both father and son would practice batting and his father used to bowl at him with leather balls.
Dinesh Karthik Biography Covers Everything about his early life and Family.
Early Career with Tamil Nadu cricket team:
Dinesh Karthik become a wicket-keeper later in his early career when he represented the age group teams in Chennai Tamil Nadu, India.
Kartik ascended through the ranks at a very rapid rate and made his breakthrough in the Tamil Nadu U-14 side in the 1999 season and was promoted to the U-19 side in the 2000/2001 season. He made his first-class debut in the following season.
Wife: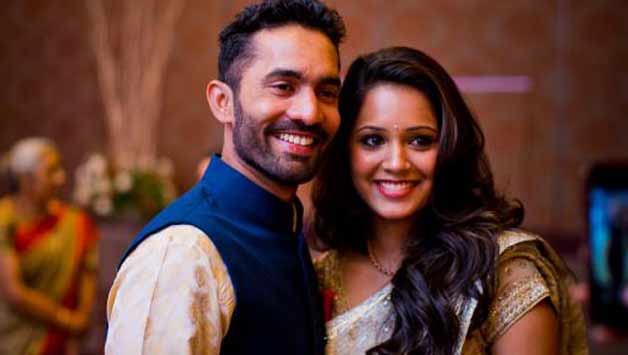 His first marriage was with Nikita Vanjrara but unfortunately, it didn't work out and they were divorced in 2012. His second marriage was in 2015 to Indian squash player Dipika Pallikal in a typical Christian- Hindu wedding ritual.
Dinesh Karthik Biography– Career:
Domestic Cricket career: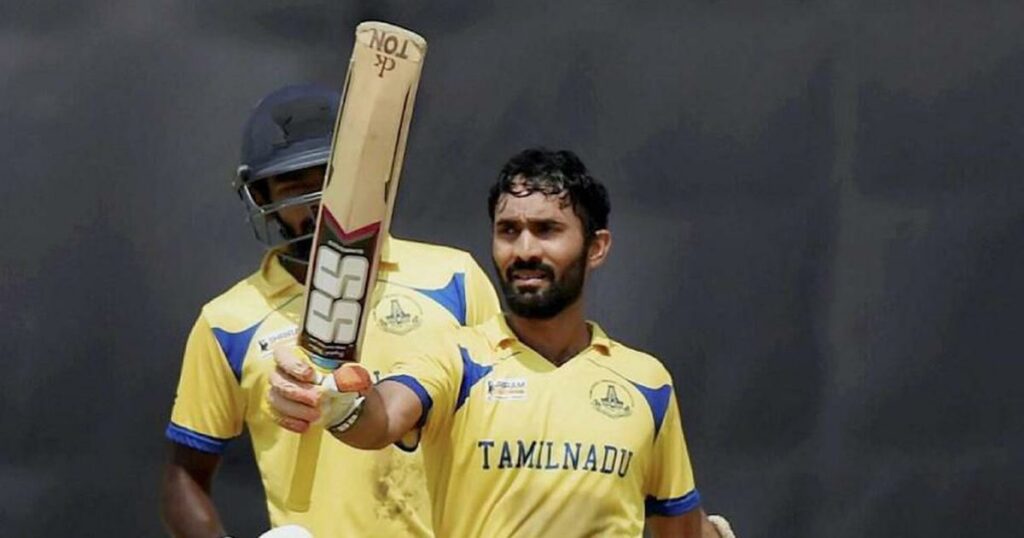 Dinesh Karthik made his debut for Tamil Nadu in 2002 against Baroda in the Ranji trophy. In his first season, he scored a total of 179 runs at an average of 35.5 and took 11 dismissals behind the wicket. However, he was inconsistent as a wicketkeeper and was thus dropped. In the next season, he played for the u-19 zonal team wherein his performances were better.
Dinesh Kartik has credited the lessons he learned from this camp. Dinesh Karthik played well in the second zonal season where he scored 180 at an average of 60 with three half-centuries and was included in the national u-19 side to play three one-day internationals against Nepal.
He returned to the U-22 side in the following season after performing well in the Chenna League and was selected in the squad for India Emerging Players and was in the squad for a triangular series with Sri Lanka and Pakistan for the very same. He was selected for the 2004 U-19 World Cup in Bangladesh 2004 and also made a comeback in the Ranji trophy side in the 2003/04 season.
2008/09 was a fantastic domestic season for Dinesh Karthik- he scored consecutive hundreds against Railways and Baroda, 123 and 107, and was involved in a 213-run partnership with Subramanian Badrinath against Uttar Pradesh to defeat them by an innings. He scored 72 in the reverse fixture and was involved in the Duleep Trophy too wherein he scored 153 against the Central Zone. Karthik scored a total of 1026 runs at an average of 64 which included five centuries and two half-centuries to cap off a remarkable season.
Karthik had a decent domestic career stint in 2009/10 as well in which he captained Tamil Nadu in six matches of the Ranji trophy season. He scored 152 against Punjab and 117 against Orissa to take his total runs to 443 for that season.
International career:
Test career:
Dinesh Karthik made his test debut for the Indian team on the back of some poor form behind the stumps by then wicket keeper Parthiv Patel and replaced him for the 4th test between India and Australia in 2004 at Mumbai. Although he scored a meager 14 runs in the 2 innings he was praised for his impressive glove work on a pitch that was conducive to spin and awkward bounce. He also played in England for a test match and dropped Michael Vaughan from Anil Kumble's bowling before eventually stumping him out.
Dinesh Karthik was then involved in the home test series against South Africa- he scored just 1 run in the first test at Kanpur but scored a crucial 46 in the 2nd test at the Eden Gardens. Next was the tour of Bangladesh in December 2004 and this was a good opportunity for Karthik to score runs and cement his place against a weak side but unfortunately, he fumbled with the chance presented.
His performance except for the 166-run partnership with former Indian cricketer Rahul Dravid on a challenging Eden Gardens pitch was very ordinary and hence when MS Dhoni started performing well he was selected over Dinesh who then was the back wicket keeper.
However, fate presented him with another chance when Dhoni was injured and had to be replaced for the test match at Newlands versus South Africa. Karthik had gained practice at the domestic circuit and used it well to open with Wasim Jaffar to score 63 in a high-scoring opening stand. He backed this up with 38 in the second innings. He was selected as an opener for the series against Bangladesh and scored 56 and 22 in the first Test at Chittagong and then scored his maiden century at Dhaka (129).
The Indian cricketer had his turning point during the Test series tour of England wherein India won their first-ever series victory over England. In the build-up to the main tournament, he scored 76 and 51 respectively in the practice matches to set the tone. He scored a half-century in each of the three test matches and was the highest run-scorer for India in that series.
What followed later in his Test career never made it possible for him to make a steady return back into the Test squad. In the series against Pakistan in 2008 the only notable contribution he made with the bat was in the second innings of the 3rd test at Bangalore where he scored 52. But while his batting was good his wicket keeping was horrendous- India conceded a record 35 byes in that test which is the second-highest amount of extras conceded in test match history.
Karthik was called for the tour of Sri Lanka amidst Dhoni suffering an injury and was yet again poor with the bat.
Dinesh Karthik was finally replaced as the reserve wicket keeper in the test team by Wriddhiman Saha for the home series against South Africa.
One Day International Career: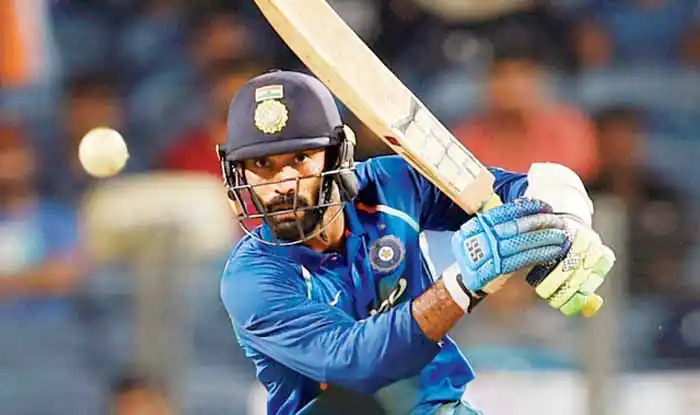 Dinesh Karthik made his ODI debut for India against England on 5th September 2004 and was a part of the ICC Champions Trophy Squad. However, when Dhoni came into the limelight he was dropped and not recalled for another ODI until 2006.
Karthik was recalled in April 2006 to replace MS Dhoni who was being tested for the final ODI against South Africa in Indore. He was selected for the reverse tour but failed to capitalize with the bat and scored just 42 runs in the 4 matches as the Africans whitewashed India 5-0. He was the in the squad for the series against the West Indies and scored 63 in the 2nd ODI at Cuttack to give India the victory and his first-ever man of the match award.
In December 2009 he played against the touring Sri Lankans as Dhoni was banned and led India to victory in two occasions remaining unbeaten on 32 and 19 and hence reserved his spot for the final ODI as well.
Karthik performed well in the practice matches of the 2013 ICC champions trophy and was selected for the final squad. He was also part of the 2019 ICC World Cup squad for India and made his 150 appearances for India in the very same.
T20 International Career:
Karthik has had a reasonable international T20 cricket career having made 32 appearances for India with 26 innings scoring 399 runs at a decent strike rate of over 140 with his highest being 48. He steered India to a win in the T20 match against South Africa in 2007 scoring 31. He was also part of the winning Indian squad of the inaugural 2007 ICC T20 World Cup.

Indian Premier League (IPL) career:
Karthik played for Delhi Daredevils in the 2008 season and scored 145 runs at a strike rate of 135.51.
Karthik was bought by the Kings XI Punjab in the subsequent season for $900,000 making him the 2nd most expensive player in the squad. Karthik failed to make an impact for Kings XI Punjab.
Mumbai Indians: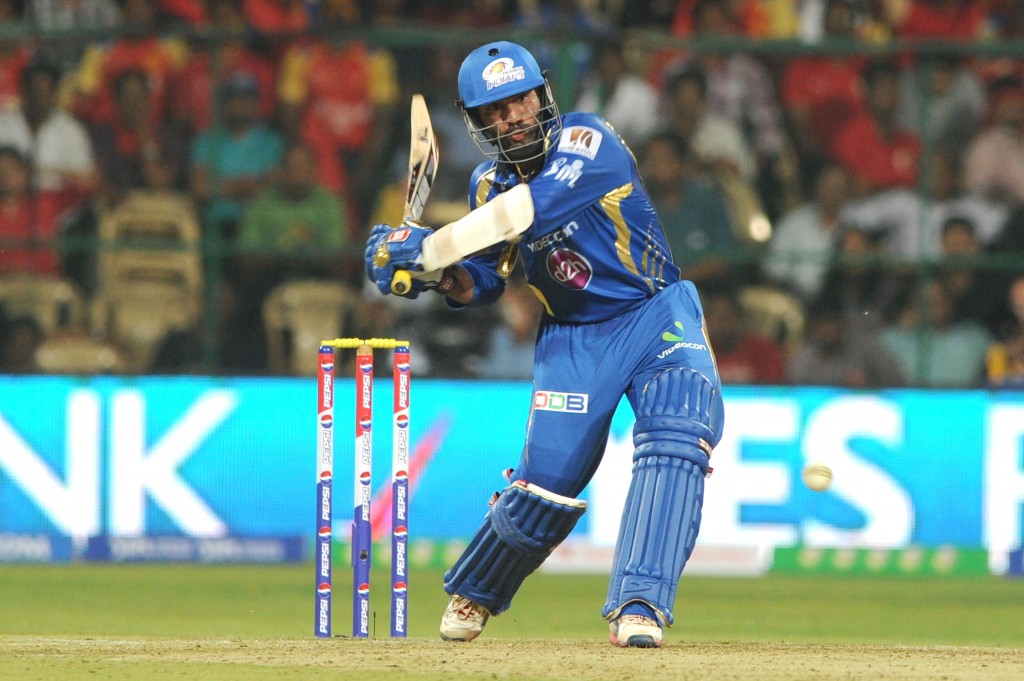 later on he joined the Mumbai Indians for a reported $2.35 million. In his first season with the Mumbai Indians, he scored a whopping 510 runs from 19 innings and was of great impact to the side but even after such impressive performances he wasn't retained.
Kolkata knight riders: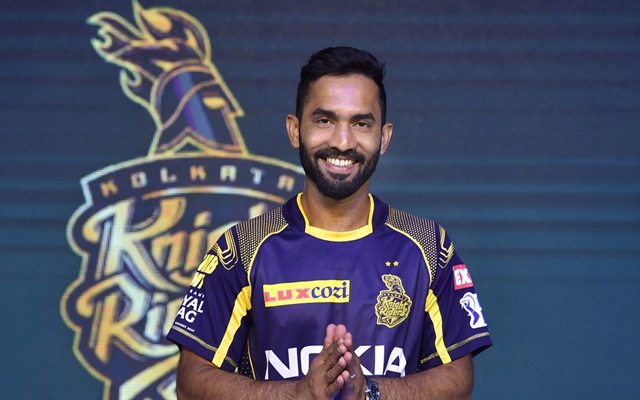 Dinesh Karthik joined the Kolkata Knight Riders in 2018 and led the side to the knockout stages and was named in the IPL side of the season by Cricinfo and CricBuzz. Dinesh Karthik was assigned the role of acting as the finisher for the Kolkata Knight Riders sideband which he did with great use having led several successful run chases.
Royal challengers Bangalore: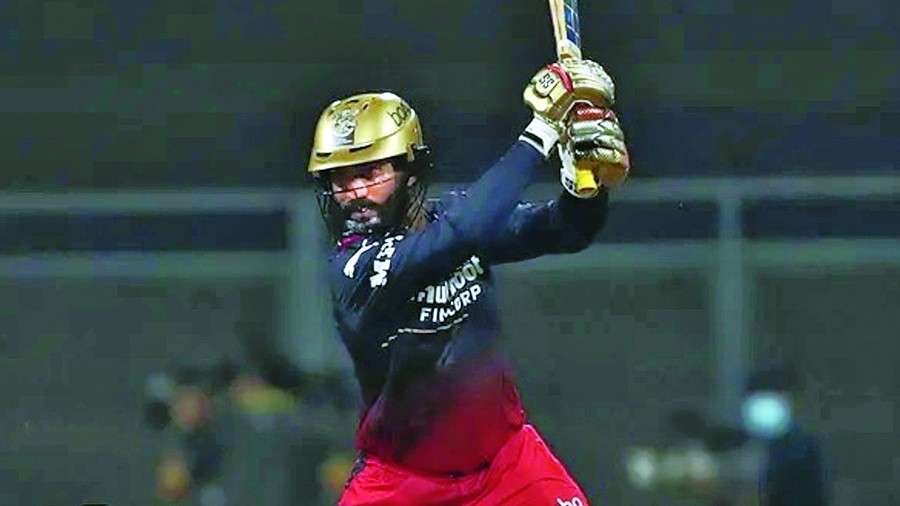 Dinesh Karthik biography says that he joined the Royal challengers Bangalore in the 2022 season and is at present a crucial player for the team.
Get More cricket-related News on Sportslibro.com