Brett Lee was an express bowler who ruled the hearts of cricket fans alike for a decade with his charismatic bowling is one of the greatest players Australia has ever produced. The long run, the quick yet elegant jump before the launch of the left hand in front with a final flourish of the ball – Brett Lee was a fantastic example of a raw and intense pace bowler.
Early life and Career: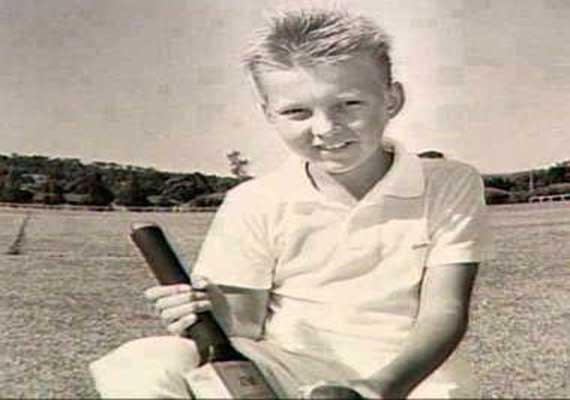 Brett Lee is one of three brothers born to father Bob Lee who is a metallurgist and mother Diana. Both his brothers played cricket with Shane Lee having played for Australia and Dylan U-19 for the New South Wales team.
Education:
Brett Lee attended school at Oak Flats high school and played for the local team. He went on to play for Campbell town in New South Wales for grade cricket and then later on for Mossman.
Early Career:
Brett Lee was called up for the Australian U-19 team in 1994 and was also awarded a scholarship to the AIS, Australia's leading cricketing center where he worked under international players Jason Gillespie and Mike Hussey. Brett Lee started out his Sheffield Shield career in the 1997/98 season where he was at first 12th man for the Wales side against Queensland.
He made his debut against Western Australia and took three wickets. In the following season, he was impressed with his bowling and caught the eye of NSW teammate and then Australia captain, Steve Waugh which led to the inclusion of the side which played the touring Indians.
International Cricket career.
TEST MATCH CAREER
Dream Debut:
Brett Lee made a debut in International cricket worth remembering and that is an understatement. Starting out against an Indian batting line-up he never looked to be scared or nervous at any point of time. Lee's first scalp was that of the left hander Ramesh. A thick inside edge went crashing into the stumps. He removed Rahul Dravid and Prasad in quick succession with the latter falling prey to his searing pace with a swinging delivery. Brett Lee immediately followed that up with a ripping yorker to Ajit Agarkar to catch his plumb in front of the stumps to set him up for a legendary and record-breaking hattrick opportunity.
The fifth wicket came in the form of Srinath who edged it to first slip and ended a worthwhile test debut for Brett Lee. Having impressed thoroughly in the debut against India Brett Lee was then selected for the tour of West Indies and performed well there as well picking up 7 wickets in the 2nd innings of the second test.
Injury:
However, he dealt with a stress fracture but was able to pull through the series against Zimbabwe.
However, the injury worsened and he was in recovery until May 2001. Brett Lee managed to win the inaugural Donald Bradman Young Player of the Year award for his outstanding contributions at the start of his career picking up 42 wickets in his first three series.
Return:
The Australian bowler Brett Lee returned for the 2001 Ashes series but his performances were not up to the mark – picking up only 9 wickets from the 5 matches he was not that effective but came back strong against New Zealand in the next test series and picked up 14 wickets at a good average and strike rate.
However during the period between the concluded New Zealand series and the 2003 World Cup he picked up a 5 wicket haul only thrice and conceded far too many runs as compared to other frontline bowlers. This was a major reason why he wasn't picked up for the starting 2 ashes tests and only made an entry in the third match in Perth.
In the remaining 3 matches, he took 13 wickets and followed it up by getting 17 wickets in the series against West Indies at an average of 28.8. This was crucial as his strike rate during this period has consistently been poor and for the first time was under 30.
Performance with the Bat:
Another important feature of Brett Lee's game was his contributions with the bat at times for the Australian team. Brett Lee came back to the test side after Kasparowiz and Gillespie failed to make an impact and shred the new ball with Glenn McGrath. His performance with the ball was decent but he proved effective with the bat.
Line and Length issue:
Having been criticized for balling without line or length, Brett Lee thought of changing his game plan with pace bowling but failed horribly during a first innings attempt against West Indies. Ricky Ponting's captaincy saw potential in him and told him to return to his original style which resulted in him getting his ninth 5 wickets haul and first in 4 years.
Later Career: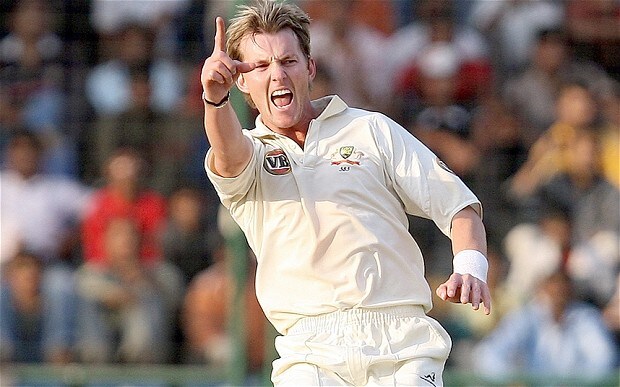 The Australian cricketer was named as one of the Wisden Cricketers of the Year in 2005 has got 49 wickets in the test season and followed it up with good performances against the touring South African side. Part of the 2005/06 Ashes side he was unable to create much in the first 3 tests and got only 8 wickets.
The week prior to the starting of the fourth test the Australian cricketer sat down with Australia's bowling coach Troy Cooley and adjusted his run up which resulted in him finishing the series with 20 wickets.
The 2007/08 season was highly successful for Brett Lee having been given the huge responsibility of leading the bowling attack following the retirement of Shane Warne and McGrath, he first demolished Sri Lanka and picked up 17 wickets in the 2 match series. He got 24 wickets in the series against India, helping Australia win the Border Gavaskar Trophy and won the Man of the series award along with the prestigious Allan Border Medal (The highest award presented to the best cricketer in the year in Australian cricket).
Coping with continuous injuries was proving to be tough for Brett Lee and thus meant a reduction in pace was inevitable. He wasn't able to perform in India due to stomach ache and suffered a stress fracture in 4he series against South Africa which meant he had to undergo surgery. He also was facing competition from other pacers like Mitchell Johnson, Doug Bollinger and Peter Siddle for a spot in the squad for the 2009 Ashes series.

ODI Career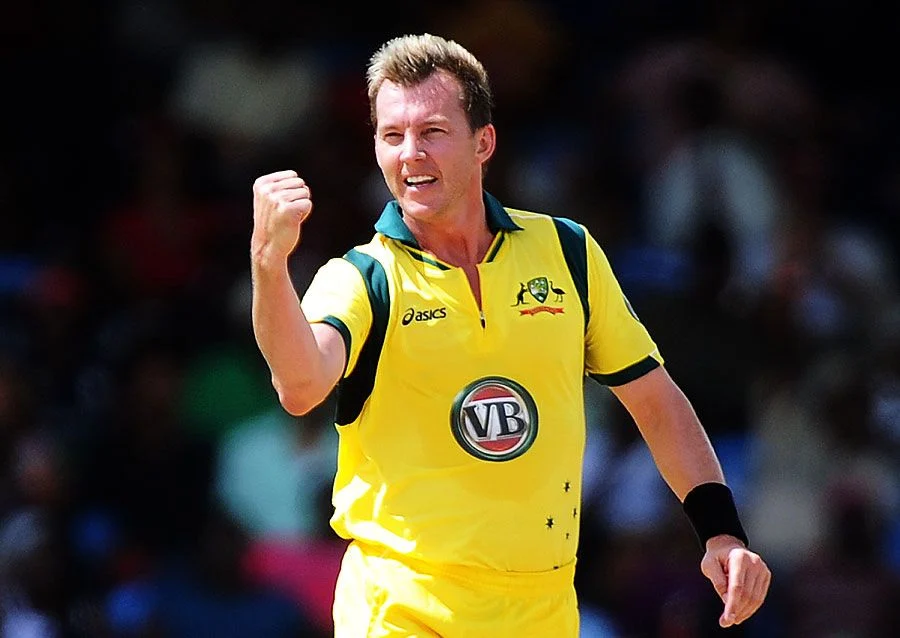 While maintaining a good average was proving to be tough in test matches, one day international proved different for the Aussie quick. Averaging less than 30 for his entire ODI career he is one of the most decisive bowlers to have ever played. Brett Lee made his ODI debut against Pakistan in 2000 in the United and Carleton Breweries series.
Quick Success:
Brett Lee and Gilchrist are known to have been a fantastic pair on the field with them sharing 58 dismissals. Brett Lee was particularly effective with the bat in ODI matches and is known to play explosive shots at the end of the innings. During the 2005/06 triangular series he picked up 15 wickets and contributed with the bat as well. Lee also holds the record for being the only Australian to pick up a world cup hat trick which he did against Kenya in the 2003 edition in South Africa.
2003 World Cup: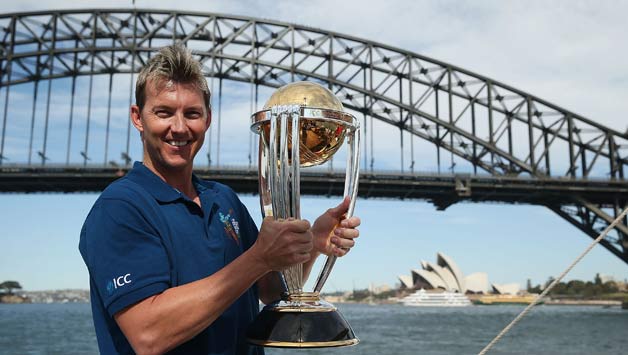 The 2003 Cup-winning Australian squad was one the best to have ever played- with Shane Warne being banned from participating in the very same, it presented Brett Lee with an opportunity to impress at the highest stage. And didn't he grab the chance! A total off 22 wickets throughout the tournament meant he was only second to Sri Lankan left-arm Chaminda Vyas. Partnering with Glenn McGrath and Andy Bichel on South African pitches Lee bowled with searing pace and rhythm.
He got 11 wickets in the group stages, 6 during the Super 6 matches, 3 in the semifinals, and 2 in the final. Having a strike rate of 17.90 Lee provided crucial breakthroughs at the start of the innings. He picked up five wickets against arch-rivals New Zealand during a super 6 encounter.

Later Career:
Lee was unable to participate in the 2007 World Cup but was included in the squad for the tour in England in 2009. Left out of the squad for the Ashes series he was included for the NatWest ODI series and was the highest wicket-taker in a highly successful series for Australia.
He also picked up his second 5 wicket haul at Lord's and has his match ball at the MCC museum. Lee also performed well in the 2009 ICC Champions Trophy in which he got a total of 6 wickets. Having sustained continuous injuries he wasn't able to continue for long spells but still continuously bowled for speeds over 140 km/h proving his high fitness levels.
Lee facing stern competition from younger generation bowlers was included in the 2011 world cup side and was the highest wicket-taker for the side with 13 wickets in a tournament wherein Australia exited in the quarterfinals from India.
T-20 and IPL: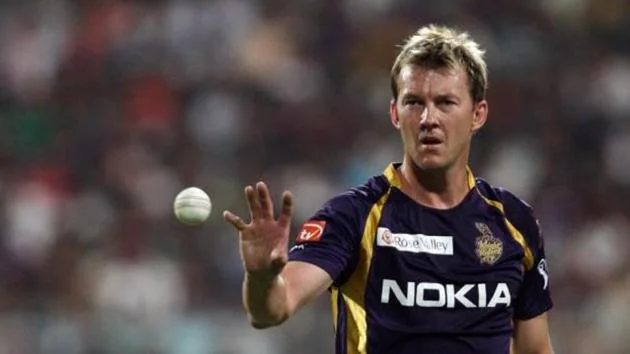 Lee made his Twenty20 and T20 International debut against New Zealand in the first-ever T20 international match on February 15, 2005. He was selected for the 2007 ICC World Twenty20 team.
Creating History:
During the tournament, he created history by claiming the first hat-trick in T20 internationals against Bangladesh in Group F, as well as winning the Man of the Match award.
After retiring from International cricket, Brett Lee biography suggests that he continued to play at the Indian Premier League for the Kolkata knight riders.
Brett Lee Achievements: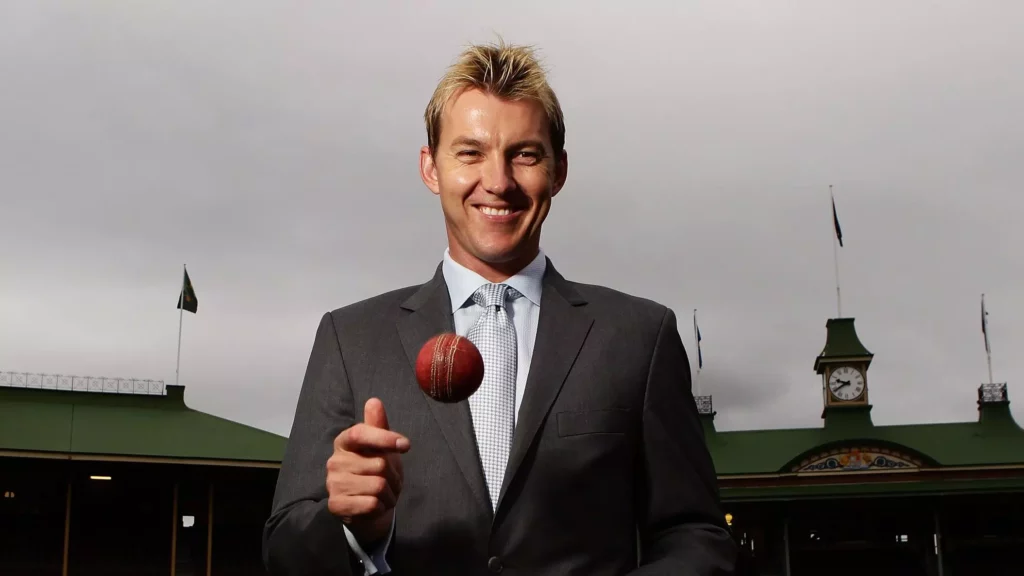 Brett Lee is a former Australian cricketer who was one of the fastest bowlers of his time. He played for Australia in all three formats of the game (Test, One Day International, and T20 International) and had a successful career spanning over a decade. Some of his notable achievements include:
Test career: Brett Lee played 76 Test matches and took 310 wickets at an average of 30.81. He has taken five-wicket hauls on 10 occasions and has a best bowling figure of 5/30.
ODI career: Lee played 221 One Day Internationals and took 380 wickets at an average of 23.36. He has taken five-wicket hauls on nine occasions and has a best bowling figure of 5/22.
T20I career: Lee played 25 T20 Internationals and took 28 wickets at an average of 25.50. He has a best bowling figure of 3/23.
World Cup: Brett Lee was a part of the Australian team that won the ICC Cricket World Cup in 2003 and 2007. He was the leading wicket-taker in the 2003 World Cup with 22 wickets at an average of 17.90.
Fastest bowler: Lee was one of the fastest bowlers of his time and consistently bowled at speeds in excess of 150 km/h. He holds the record for the second-fastest delivery ever bowled in international cricket, at 161.1 km/h.
Awards and honors: Lee was named the ICC ODI Player of the Year in 2008 and was inducted into the Australian Cricket Hall of Fame in 2015.
Overall, Brett Lee was a formidable fast bowler who played a crucial role in Australia's success in international cricket during his career.
Retirement:
Lee announced his retirement in the February of 2010 stating that to continue bowling at 150 clicks for rigorous days was difficult. He ended his international career with 310 wickets from 76 test matches and equaled Glenn McGrath's tally of 380 wickets in 221 ODI matches to finish on a high.
Post Retirement: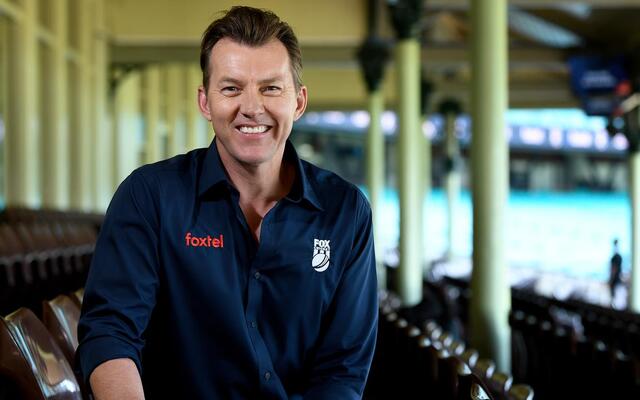 After retiring, Brett Lee became a commentator and also worked as the bowling coach for Sri Lank and Ireland.
Personal Life: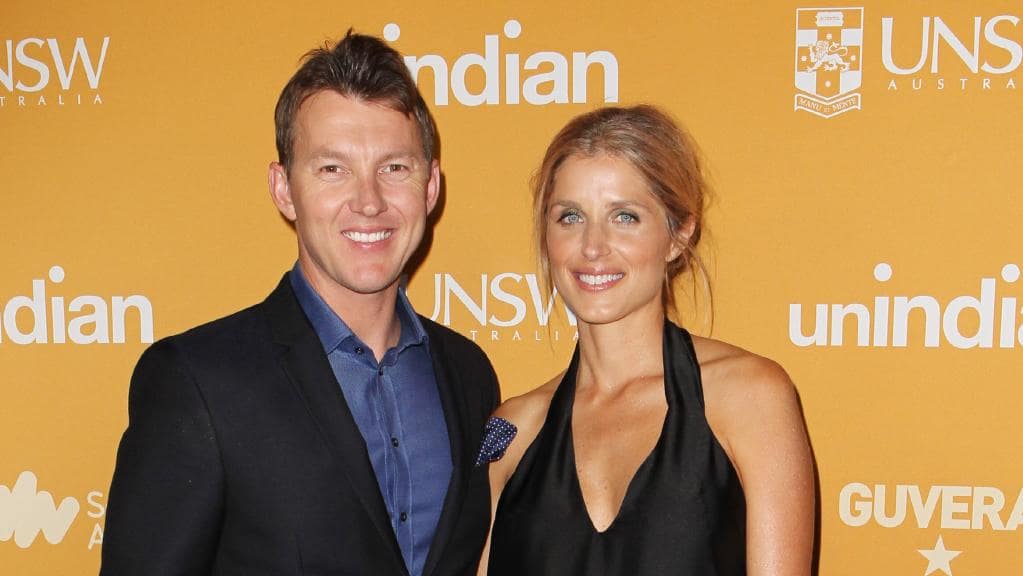 Brett Lee married Elizabeth Kemp in 2006 but following the disputes between them, Elizabeth kemp and Brett Lee separated in 2009.
In 2013, he started dating Lana Anderson. He finally married Lana Anderson in 2014. Lana Anderson and Brett Lee have 3 children.
Get More Cricket Related Articles on Sportslibro.com