With its incredible successes in cricket history, Australia's cricket team is one of the finest cricket teams of all time in all forms. Without a doubt, the squad generates many exceptional players who have contributed significantly to the popularity of the sport.
When it comes to the ODI format, Australia has had several successes with its top Australian ODI batters. With their amazing talents and spectacular careers, these Australian footballers have done an outstanding job. Let's have a look at the top Australian ODI batters of all time, who are still regarded as the best in cricket.
10) David Warner: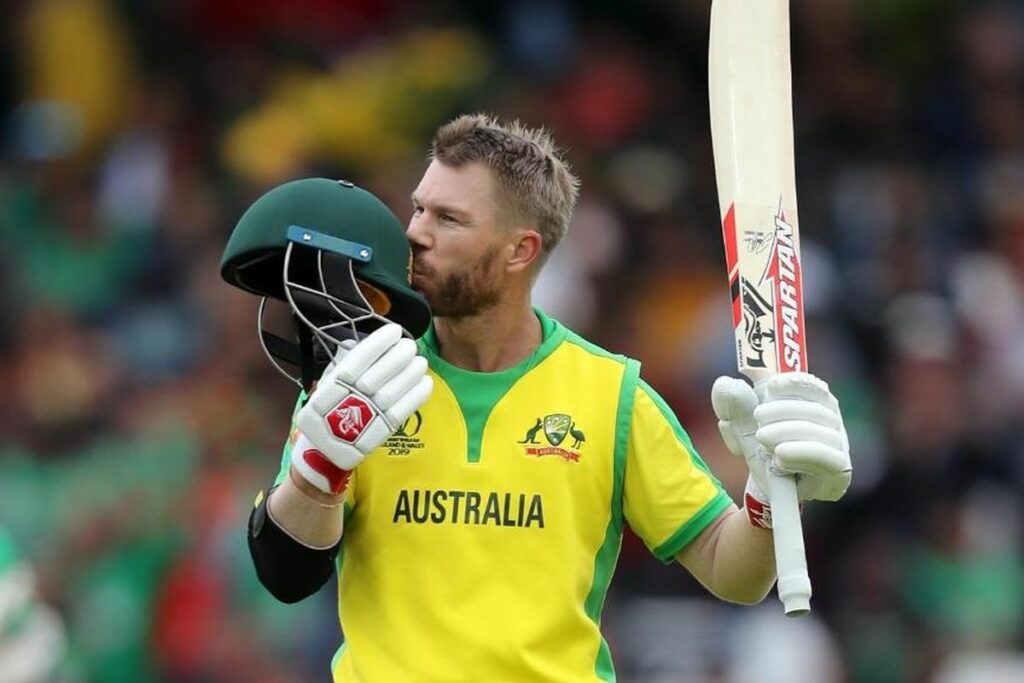 David Andrew Warner, better known as David Warner, is an Australian left-handed batsman who has eighteen astonishing hundreds in one-day internationals. Warner is the first Australian batsman to record seven one-day international hundreds in a single calendar year.
David Warner is an integral part of the Australian team who plays test cricket as well as ODI cricket for the Aussies. In the list of outstanding ODI cricketers, be it in the world or for Australia, Warner never fails to get a special mention.
Warner's outstanding ODI performances were vital in his team's several victories. Although David has been involved in several issues during his career as a result of his combative demeanor, his opponents have had to confront him numerous times both on and off the field.
Despite this, he is still regarded as one of the finest Australian ODI batters due to his outstanding batting history. Furthermore, he is remembered by cricket fans as one of the finest left-handed batsmen in the world.
Warner has been an exceptional part of the ODI team and in his ODI career, he has played a total of 128 matches and has scored 5455 ODI runs. The consistency of Warner for over a decade helped him get into the ODI team of the decade.
9) Matthew Hayden: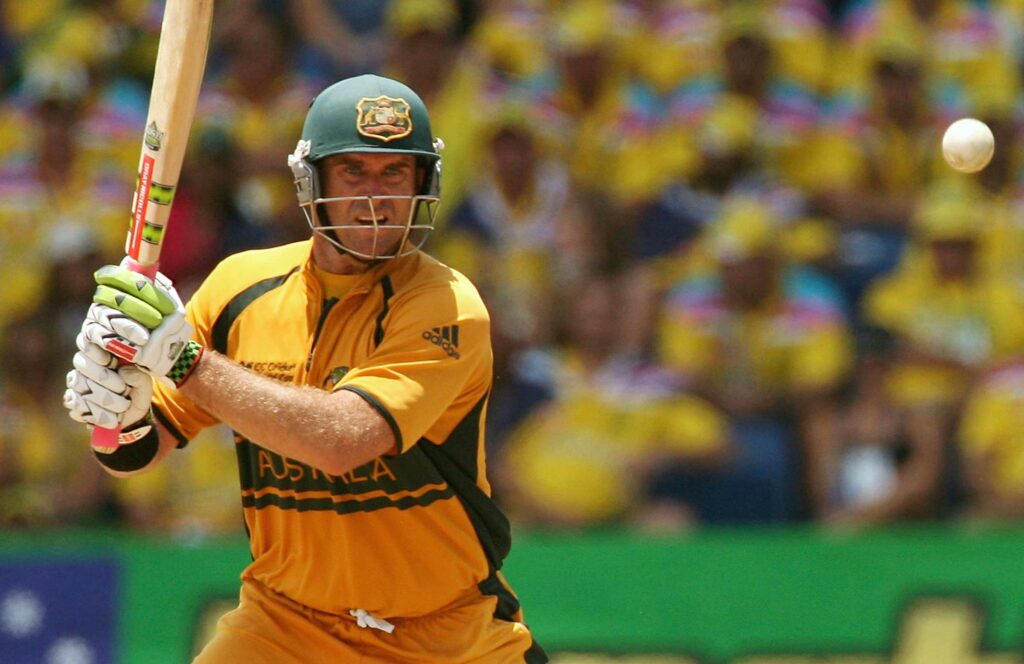 Matthew Lawrence Hayden, better known as Matthew Hayden, is a former Australian cricketer. Hayden played in 161 One Day Internationals for Australia, scoring ten centuries as an opener. He made his ODI debut against England in 1993. In 2007, he had his top ODI score of 181 against New Zealand.
He is one of the top Australian ODI batters who have represented their country with outstanding performances. Hayden is also recognized as one of the finest openers in cricket history, having scored 6,133 runs in ODIs. His team won the World Cup in both 2003 and 2007.
In World Cup games in 2003, he scored 987 runs at 51.94. Hayden, a top scorer, pounded 659 runs at an average of 73.22 and a strike rate of more than 100 at the 2007 World Cup, scoring nearly three centuries. Matthew hayden was one of the perfect odi batsmen the Aussies needed.
8) Andrew Symonds: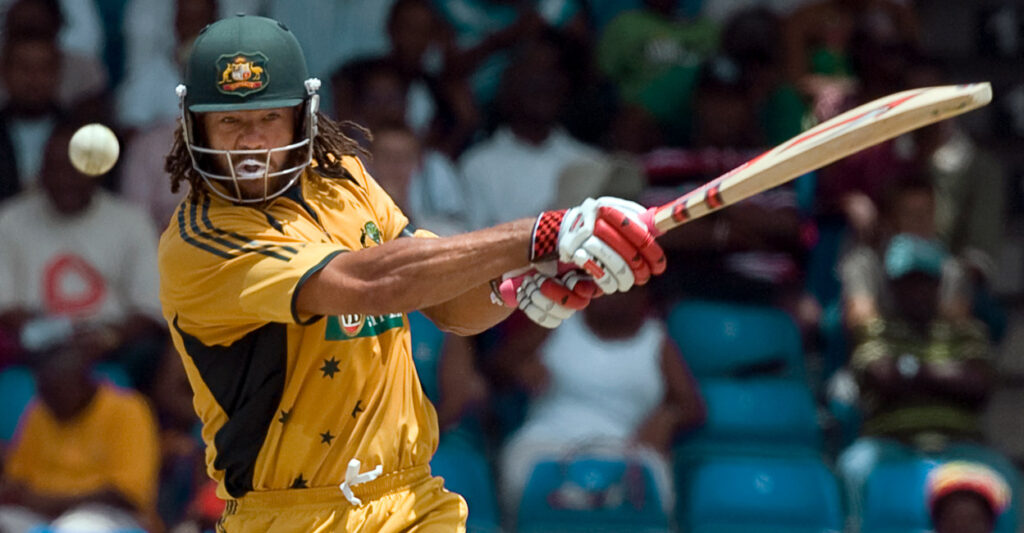 Andrew Symonds, a former Australian international cricketer born on June 9, 1975, played in all three game forms as a batsman-all-rounder. Andrew Symonds is regarded as one of Australia's top one-day international batters, continually challenging opponents with his aggressive playing style throughout his career.
Andrew Symonds' career-high score of 156 came against New Zealand in 2005. Aside from his contentious career, he was selected an all-rounder in Australia's "best ever ODI squad."
However, because of his unethical activities during his career, some believe him to be one of the most overrated cricketers. However, many of his supporters still regard him as one of the finest hard-hitters in cricket.
Andrew Symonds was one of that old batsman who could come in and start smashing the bowlers all around the park from the first ball.
Symonds has played a total of 198 matches in his ODI cricket career and his quick scoring runs ability allowed him to score 5088 runs.
7) Michael Bevan:
Michael Gwyl Bevan, better known as Michael Bevan, is a former Australian international cricketer. However, he batted on a better average in ODIs than in Tests throughout most of his career, making him one of the most regarded and finest Australian batters in the 50-over format.
Michael Bevan played 232 One Day Internationals (ODIs) for Australia and was a member of the team that won the Cricket World Cup in 1999 and World Cup in 2003. Bevan was also voted a batsman in Australia's "best ever ODI side."
Bevan finished his ODI career with six hundred and a top score of 108. Overall, his career was unique since Bevan always prioritized his team before his own interests.
The ODI batsman Michael Bevan has played a total of 232 ODI matches and has scored a massive 6912.
6) Shane Warne: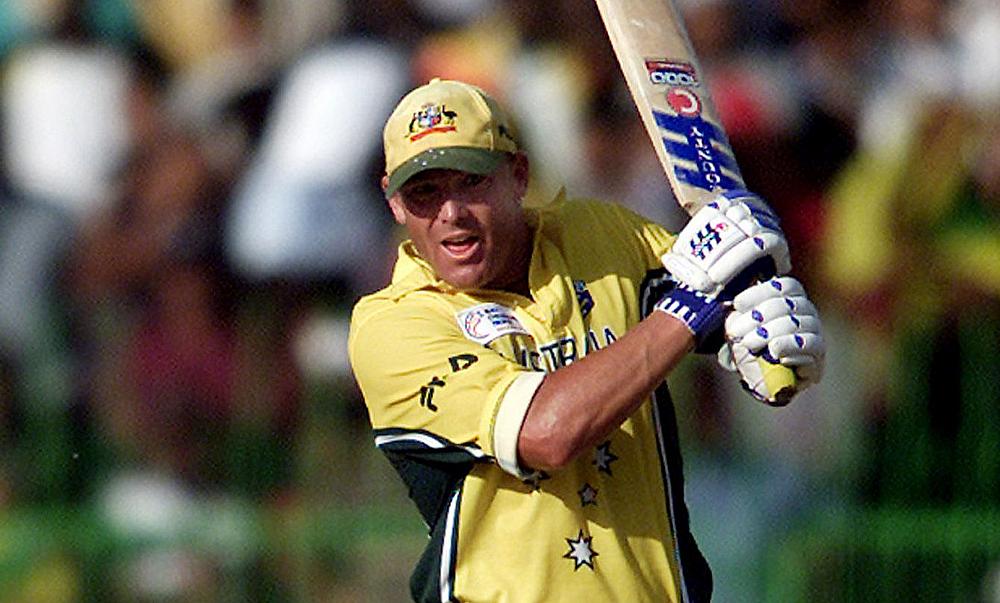 Shane Warne was an Australian international Hall of Fame cricketer who represented Victoria, Hampshire, and Australia as a right-arm leg-spin bowler and right-handed batter from 1991 to 2007. He is largely regarded as one of the sport's all-time best bowlers.
Shane Warne died from natural causes of a suspected heart attack on March 4, 2022, while on vacation at a villa at the Samujana resort on the Thai island of Ko Samui.
Being a spin bowler, Shane Warne made it to the list of best Australian ODI batsmen because of his ability to play crucial knocks. Shane Warner was a lower-order batsman who was well known to finish the game with his quick scoring runs ability.
The ODI batsmen have played 194 ODI cricket matches and have scored 1018 runs.
5) Brett lee: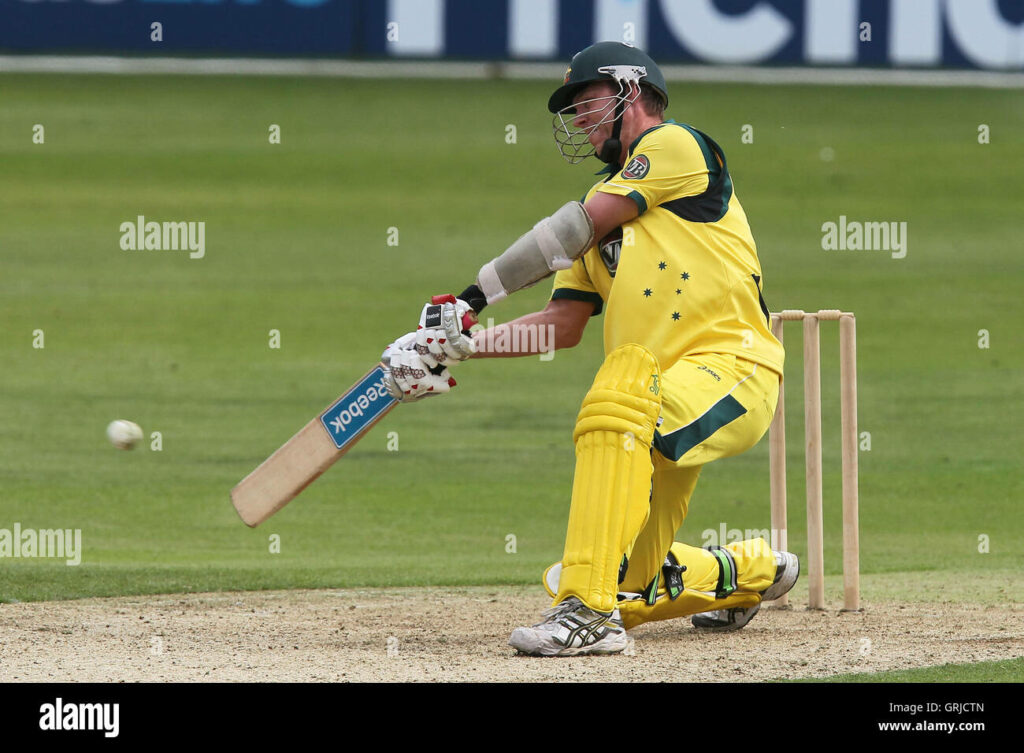 Brett Lee is a former Australian international cricketer who competed in all three versions of the game. Lee was regarded as one of the world's quickest bowlers throughout his international career.
Brett Lee was a member of Australia's World Cup-winning squad in 2003 and played an important role in the world cup final.
Brett Lee was a decent lower-order batter. He and Mike Hussey had held the record for Australia's best 7th wicket partnership in ODIs since 2005–06, with 123. Lee's best ODI score is 59, which he achieved against the West Indies in March 2012.
Some of the greats of the game had also predicted that if Brett lee focused more on his batting than his bowling the one day he could have become the best batsman of the era. But never the less he managed the become the best bowler of his era.
One of the best Australian ODI batsmen Brett lee has played 221 matches and scored 1176 runs.
4) Shane Watson:
Shane Watson is a former Australian cricketer and sometimes captain in all forms. He played for Australia's national side. He is a right-handed batsman and right-handed fast-medium swing bowler who represented his country from 2002 to 2016.
Shane Watson has a number of records in T20Is, ODIs, and T20s. Between 2011 and 2015, Watson was the highest-paid non-Indian cricketer in the world, according to Forbes.
Shane Watson was one of those players who could pick up a wicket with the ball at the first ball of the innings and start the inning with a massive six at the very first ball with the bat. He was one of the rarest player to do this. The opposition batsmen never understood whether they should tackle his bowling or deal with his batting.
Watson holds the record for Fastest Australian to score 5000 runs and take 150 wickets. and highest ODI score and most sixes in an innings, by an Australian.
Watson has played 190 ODI matches and has scored a total of 5757 runs to become one of the best odi batsmen.
3) Adam Gilchrist:
Adam Craig Gilchrist, better known as Adam Gilchrist, is the former captain of Australia's national cricket team. Adam Gilchrist is one of the finest Australian ODI batters, having had great success in both the ODI and Test formats. Moreover, Adam Gilchrist is still regarded as one of the finest wicketkeeper-batsmen in cricket history.
In reality, Adam Gilchrist is regarded as one of the finest Australian ODI batters, having done an outstanding job throughout their career. Gilchrist earned sixteen excellent centuries in his whole career, with the top performance of 172 against Zimbabwe in 2004.
Gilchrist was also named Australia's One-Day International Player of the Year twice, in 2003 and 2004. He was also named Wisden Cricketers of the Year in 2002, being among the top five players.
He holds the unique record of scoring at least 50 runs in successive World Cup finals (in 1999, 2003, and 2007).
Adam Gilchrist has played 287 ODI matches and has scored a total of 9619 runs to prove himself as one of the best Australian ODI batsmen.
2) Dean jones:
Dean Mervyn Jones, better known as Dean Jones, was an Australian former cricketer recognized for his outstanding ODI and test career. According to the ICC Player Rankings, Jones was one of the finest ODI batters in the late 1980s and early 1990s.
He was regarded as one of the top one-day international batters in the world, a position supported by the ICC Player Rankings. His batting was generally distinguished by his rapid running between wickets, deft footwork against both pace and spin, and willingness to take chances and frighten bowlers. Jones was inducted into the Australian Cricket Hall of Fame in 2019.
In 164 matches, he scored 6068 runs, including seven centuries, the greatest of which is 145. Throughout his career, Jones was noted for his excellent performances. Jones announced his retirement from cricket in 1998.
1) Ricky Ponting:Best Australian ODI Batsmen
Ricky Ponting is a former Australian cricketer, coach, and pundit. Ponting captained the Australian national team during its "golden era," from 2004 to 2011, in Test cricket, and from 2002 to 2011, in One Day Internationals (ODIs), and is the most successful captain in international cricket history, with 220 victories in 324 matches and a winning percentage of 67.91 percent.
Ricky Ponting is largely regarded as one of the greatest batters of the contemporary era. Ricky Ponting was recognized as an aggressive right-handed batter who confidently played a broad range of strokes, most notably the pull and hook.
Ricky Ponting did, however, have some technical flaws, such as shuffling across his stumps and being trapped leg before wicket, as well as thrusting his bat away from his body—especially early in his innings, because he prefers to move forward and across to drive rather than backward and across to cut the ball.
Ricky Ponting is the highest ODI run-getter for the Australian team. His contributions to the World cup for the Aussies are remembered to date.
Ponting has played a total of 375 ODI matches and has scored 13,704 runs to become the best Australian ODI batsman.
Get more cricket-related news on Sportslibro.com