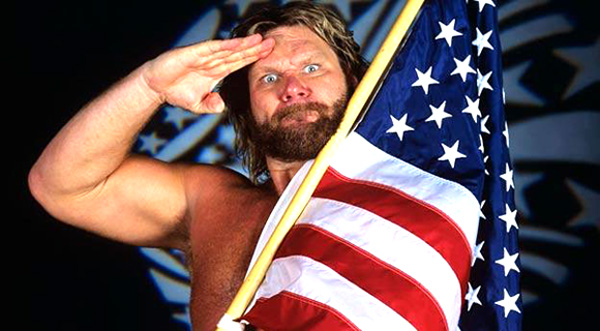 James Edward Duggan Jr., better known by his ring moniker "Hacksaw" Jim Duggan, is a professional wrestler from the United States. He has a Legends deal with WWE. His most well-known persona is that of an American patriot, who wields a 2×4 length of wood as a weapon and uses the war cry "Hooo!" and the U-S-A! shout. Duggan won the first ever Royal Rumble match in the World Wrestling Federation (WWF, now known as WWE) in 1988, and he was a one-time United States Heavyweight Champion and a one-time (and final) World Television Champion in World Championship Wrestling (WCW).
The Royal Rumble is an annual professional wrestling live event presented by WWE, the world's largest professional wrestling organisation, since 1988. It is named after the Royal Rumble bout, a modified battle royal in which players enter the ring at scheduled intervals rather than all entering at the same time. The event takes place in late January. The Royal Rumble has been presented on pay-per-view (PPV) since 1989, after the inaugural event was shown as a television special on the USA Network. It was also made accessible to watch on the WWE Network in 2015, and Peacock in 2022.
The first ever Royal Rumble match was won by the great Hacksaw Jim Duggan. He was the 13th man out of the 20 in the ring and he won the championship after defeating One Man Gang. In a rare conversation, the first-ever Royal Rumble champion shares his story and advice with this year's contenders. "Try to Stay away from people, The less time you're in contact with people, the longer you're in the ring." says hacksaw Jim Duggan.
According to the former professional wrestler, "the entire game is about longevity." "The longer you stay in the ring, the less time you should spend with others." In terms of wrestling, Hacksaw, who won the inaugural Royal Rumble in 1988, knows what he's talking about. Everyone runs to the corners when they see the Royal Rumble. "It's a secure location," he says. Hacksaw Jim Duggan Having won the First ever Royal Rumble in 1988, knows what he is talking about.
Hacksaw Jim Duggan said, in an interview with online casino Betway , that it was like ages for him to get till the last 2 standing but once he was there, the 450-pound, 6'9″ One Man Gang fell victim to a gap he had made in the ropes and gave Hacksaw Jim Duggan the title of the First ever Winner of the Royal Rumble.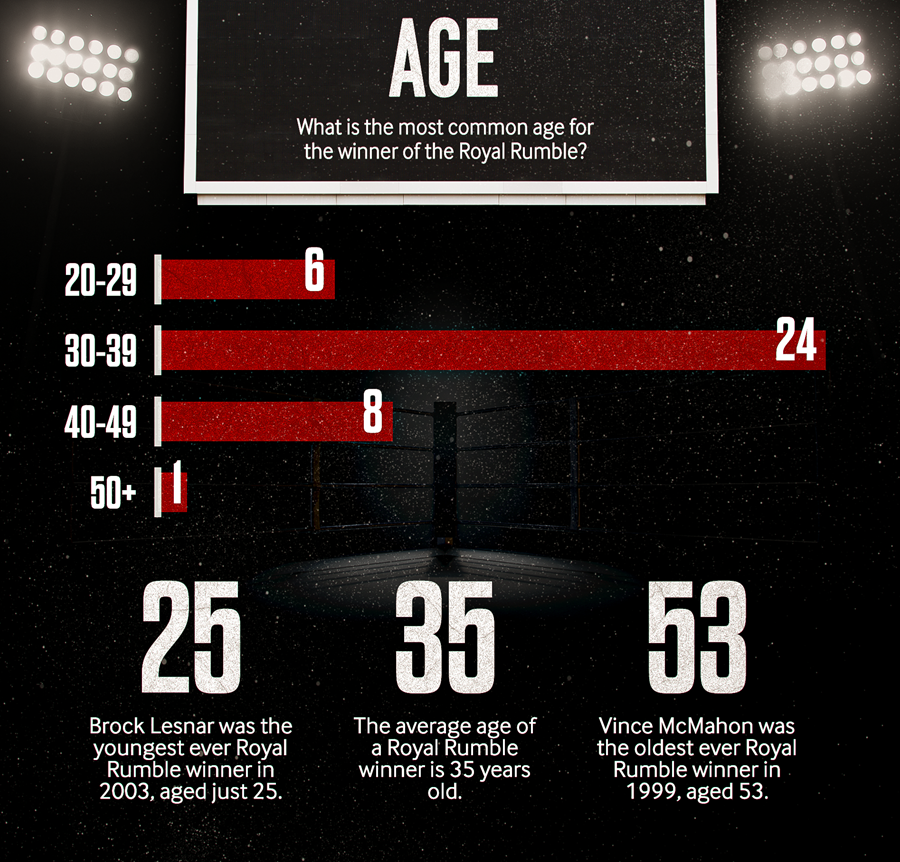 When Hacksaw Jim Duggan was asked about how he saw himself before the start of the match or what was his comparison with the other 19 wrestlers standing there and wanting to win, he said ,'You want to be aggressive, powerful, and fast,' he explains, adding that "luck of the draw has a lot to do with it too." "It's always preferable to arrive later," he said. Hacksaw also went on to add that , "When compared to the others, you're a more recent arrival on the scene. It's always better to come in later. You're fresher than the guys who've been out there longer. That's a lengthy time in the ring for the first five fighters."
When asked about the difference between a one to one match and the Royal Rumble, Hacksaw Jim Duggan replied in a very sarcastic way where he said, " It doesn't matter whether you're kicking butts or if someone comes up behind you and that's it." Hacksaw further added that "It's extremely different from one-on-one combat. In a traditional match, I like to set the tempo, but in a battle royale or Royal Rumble, that's a moot point. It's like the Wild West out there; nobody's in charge." No doubt why among the 4 single pay per view events, the Royal Rumble is loved by the fans. The chaos and the unexpected drama is something which everyone loves to watch.
In 1988, it was a novel concept created by former WWE wrestler, producer, and adviser Pat Patterson. Duggan found himself in a position to make a critical career decision as a result of his readiness to accept fresh ideas. Hacksaw Jim Duggan said that WWE had a unique set of guys at that time. He also added " I think overall the talent nowadays is much better in terms of athletic ability, but my generation of guys were much more creative. We didn't have a board of guys coming up with our character – I own Hacksaw Jim Duggan and trademarked it long before I went to WWE – so we were much more willing to try something new."
They audience present their could feel the happiness on the face of Hacksaw Jim Duggan when he said that " That's the most significant accomplishment in my wrestling career. After I won, nobody in that whole building was more startled than I was. Hacksaw Jim Duggan, the winner, is one of those names that I often look back at and keep going down the list until I get there.I was never a world champion, a tag team champion, or an intercontinental champion; I was just fortunate to win a bout. When it came to the Royal Rumble, Duggan had a lot more guts and drive than he had flair and glamor, which made a big difference."
There was a nostalgic feel created when Hacksaw Jim Duggan said that " I wasn't much of a wrestler to begin with. Hacksaw, what was your favorite move?' is a common question.' I'm a brawler who knows how to use his hands and feet to get the better of his opponent. In the midst of a match, I would work with [Ric] Flair, be beaten 1-2-3, grab a 2×4, strike Flair, hit the referee, and hit the timekeeper. HOOOO! I didn't win the match, but I'd win in a fight. "
That was the classic Jim Duggan which the fans loved. We all could feel the energy when Duggan shouted " HOOOO" during matches. Hacksaw could not resist and talked about the time when he returned to the ring in 2009 and 2012 with the same fire. He said that " I wrestled Dusty [Rhodes]', [Ted] DiBiase', and [Bob] Orton's] kids in the WWF and theirs in the WWE. The first time they came to one of my concerts, they would sit on my lap and introduce themselves to me. Before I beat up the youngster, I beat up the elderly guy!!".
Hacksaw made his return in the Royal Rumble in 2012 at the age of 58. He said that it was " Harder " in every way and he was too nervous and concerned about his appearance as everyone in the ring was between 15 to 20 and his age was much higher. Hacksaw although finish 19th, but the fans could still see the energy in him.
Today Hacksaw Jim Duggan is 68 years old and is battling cancer for the second time. Hacksaw also gave out some words of wisdom for the youngsters. He said that ," In a Royal Rumble, everything goes.You don't have to select your targets in a Rumble, thus everyone made fun of my vision. I'll strike everything that moves if I see it. It would have been a safe bet that Hacksaw Jim would have come out on top in the initial scuffle. "