Michael Jordan Wife at present is Yvette Prieto. The great Michael Jordan is an American businessman and probably the best ever basketball player in the history of National Basketball Association (NBA). Michael Jordan is the principal owner and chairman of the Charlotte Hornets of the NBA and of 23 XI Racing in the NASCAR Cup Series. He played 15 seasons in the NBA, winning six championships with the Chicago Bulls. The Basketball court can never forget the impact left by Jordan and the entertainment provided by him to the crowd. The game was already over for the opponent when they saw Michael warming up.
It is probably the most unfortunate instance that the most successful player inside the court had one of the most unsuccessful marriages with Juanita Vanoy. Michael Jordan and Michael Jordan's ex-wife Juanita, of them, deserved better and should have had a better ending with each other. Luckily Michael has found his better half, Yvette Prieto. Michael Jordan and Michael Jordan wife Yvette Prieto seem to be happiest whenever they are around each other. If something can keep Michael Jordan happy outside the court, it would be the time he spends with his wife Yvette Prieto.
About Michael Jordan:
Michael Jordan was born on 17th February 1963 at Cumberland Hospital in the Fort Greene neighborhood of New York City's Brooklyn borough. his father James R. Jordan was a bank employee and equipment supervisor. Jordan attended Emsley A. Laney High School in Wilmington, where he highlighted his athletic career by playing basketball, baseball, and football.
He tried out for the varsity basketball team during his sophomore year; at 5'11" (1.80 m), he was deemed too short to play at that level. In Jordan's life, it was the only time when he was rejected by any team. The following summer, Michael Jordan grew his height by 4 inches and trained like a beast to finally get a spot in the Varsity Roaster.
Juanita Vanoy: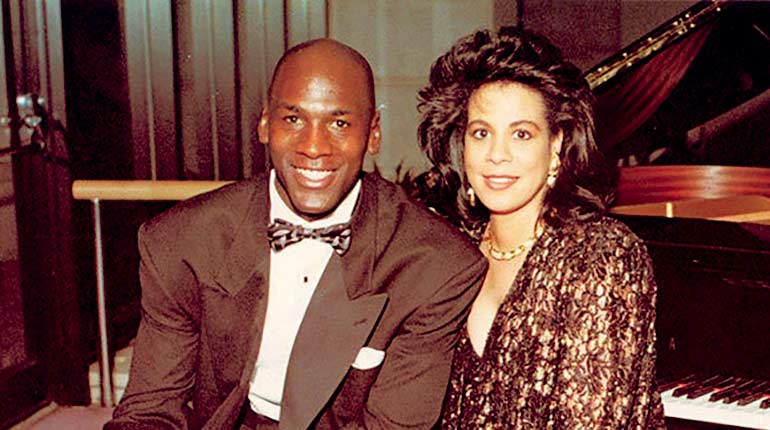 It was during the early NBA days of Jordan when he met his first wife for the first time at Chicago Bennigan's restaurant in 1984. They were introduced to each other by a common friend and legal representative. The couple met for the second time at a party given by their friend a few weeks after they were introduced to each other.
During their first and second meet, they were too formal and Michael was just at the start of his career so Juanita did not know enough about him. However, the two felt a connection between them and soon started dating each other on a regular basis.
Michael Jordan wife – Juanita ( 1989 – 2006 ):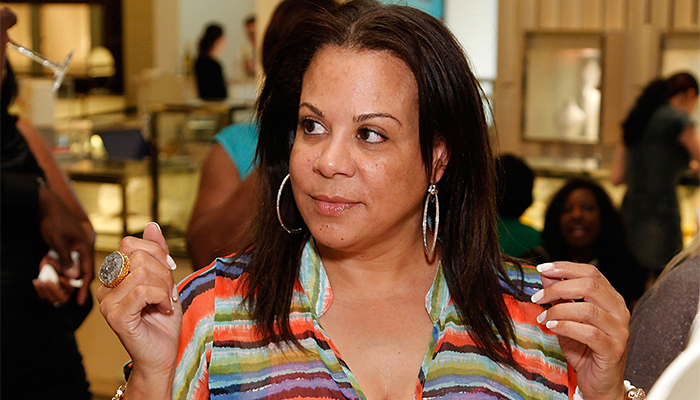 Soon on December 31, 1987, Michael proposed to Juanita, they were at Nick's Fish Market. Juanita said yes to the proposal, however, they decided to call off their engagement due to some reasons. It was almost a year when both of them started talking about marriage again. Juanita had to wait for some more time to be called as Michael Jordan Wife.
Soon Juanita gave birth to Michael Jordan's first child Jeffrey Jordan on 18th November 1988. After the birth of Jeffrey, Michael seemed to be furious as he could not believe that it was his son and used to have frequent quarrels with Juanita.
Soon they tied the knot in November of 1989 at the Little White Chapel in Las Vegas. The marriage was considered as a shotgun wedding and everyone did not expect it to last long enough. Soon the couple welcomed their second child Marcus Jordan on 24th December 1990. The birth of Marcus was somehow a hold for the family. Soon they welcomed their little girl Jasmine. Marcus always idolizes his older brother.
With the three kids with them, the couple faced some irreconcilable differences, and Michael Jordan wife, Juanita went on to file a divorce on 4th January 2002. Michael Jordan's wife somehow thought about the three children and withdrew it but soon the thought of the three children could not save the marriage anymore as they again filed for divorce and were granted a final decree of dissolution of marriage on December 29, 2006, commenting that the decision was made "mutually and amicably". This was considered as the highest divorce settlement for any celebrity divorce as Michael Jordan wife went on to receive a huge amount for the divorce settlement.
Yvette Prieto ( 2013 – Till Date ):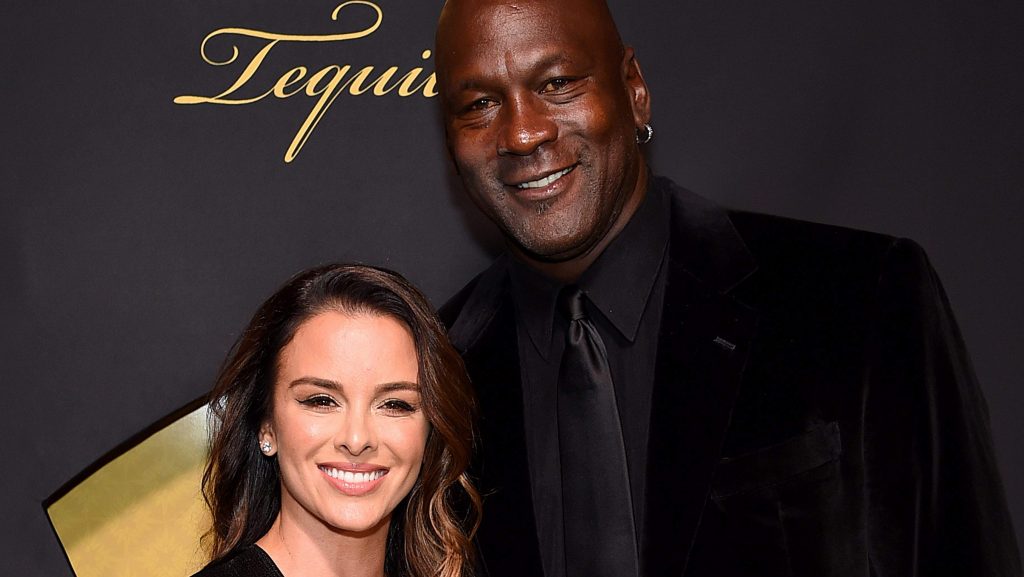 Michael Jordan Wife at present is Yvette Prieto. Yvette is a Cuban American model. She has modeled for designer Alexander Wang. Prieto in the early 2000s was rumored to be dating Julio Iglesias Jr. Soon in 2007, Michael's attention was grabbed by Yvette Prieto while they were in a bar. In no time they started dating and in 2009, Yvette moved to Jordan's house in Miami.
Yvette was impressed with the house in Miami as she saw the lavish workout facility, the athletic wing, and a huge media room. Yvette Prieto loves her shoes and sandals and was frequently seen in the Shoe store nearby.
Michael Jordan and Yvette Prieto finally decided to get married on April 27, 2013, at Bethesda- by – Sea Episcopal Church. Her wedding gown was designed by J'Aton Couture, and celebrities Usher and Robin Thicke sang at the reception. Along with Robin Thicke, at the reception in Bear's Club in Jupiter, Florida. Over 300 guests were there including Tiger Woods and Spike Lee. The presence of Tiger Woods was totally unexpected. Finally, Yvette took the tag of being Michael Jordan Wife.
Personal Life : Michael Jordan and Yvette Prieto: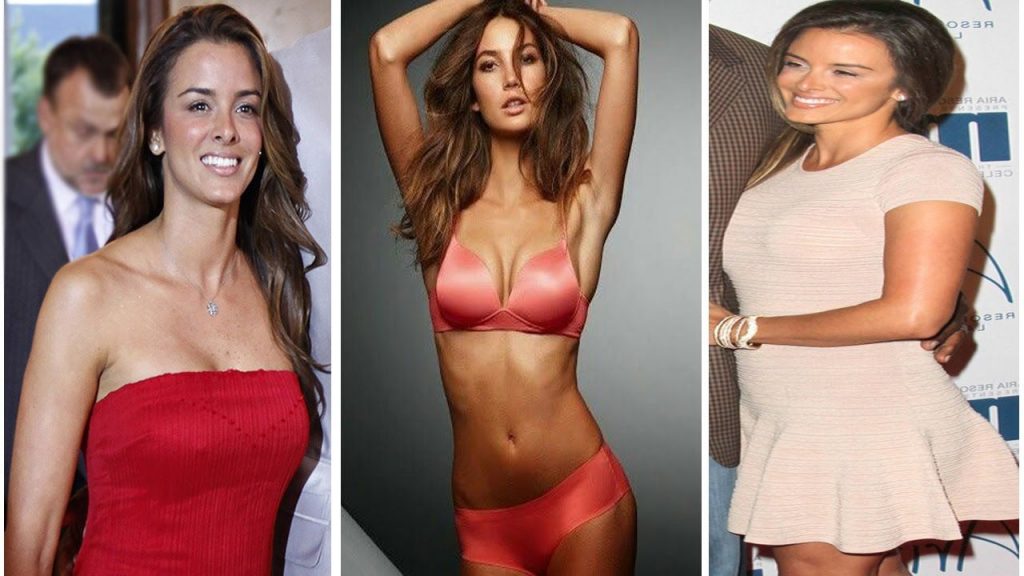 Michael Jordan wife Yvette Prieto gives birth to twin daughters Ysabel Jordan and Victoria on 11th December 2013. At present, Michael Jordan wife Yvette Prieto runs a sneaker store in Washington post, and their children Ysabel Jordan and Victoria are usually taken care of by Michael. Michael Jordan's wife Yvette is probably the best thing that happened to Jordan after Basketball.
Unknow Fact about Yvette Prieto: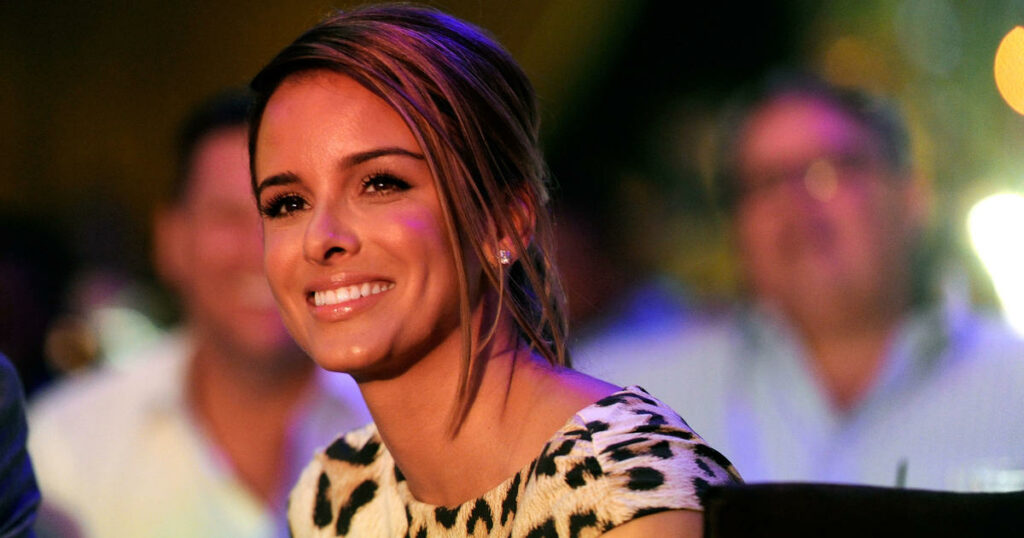 Before she sealed the deal with His Airness, Yvette was dating Enrique's sibling Julio Iglesias Jr. Discuss fame. The Iglesias name is large in Latin America.
Yvette, who turned out to be a Cuban model dated the vocalist back in the mid 2000s. What befell their relationship is indistinct.
Be that as it may, since, then, at that point, she found love in MJ's arms and the rest we know is history. Notwithstanding, regardless of the multitude of stories of affection and sentiment, Jordan was shrewd this time around.
For More updates, Do follow Sports Libro