Lebron james jr: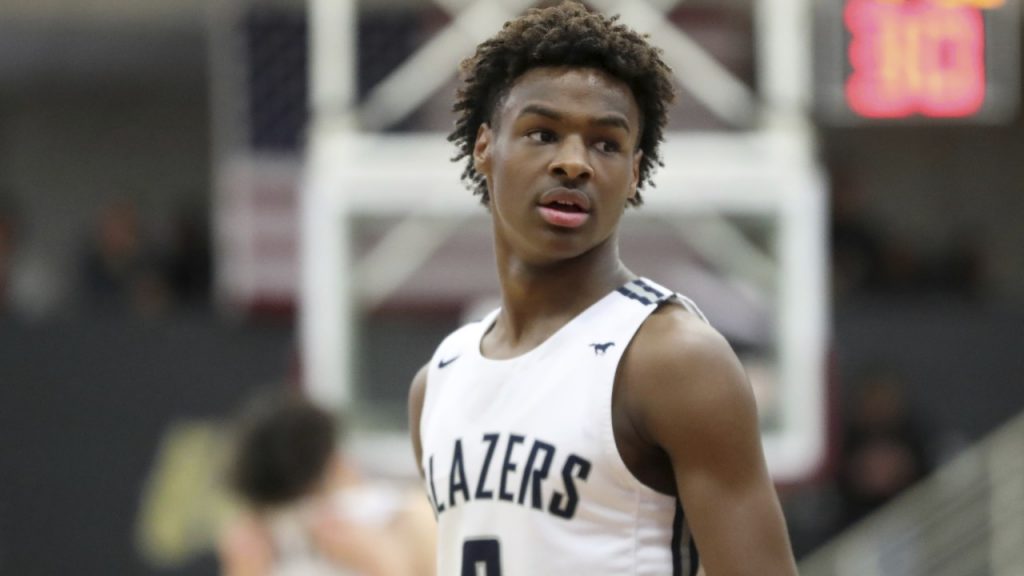 The world is well aware of the greatness of the very renowned player in the world of basketball Lebron James. Lebron James is an American professional basketball player and is often regarded as the best player in the history of the game. While the world knows Lebron " King " James as the best in history, little do they know that following the footsteps of his father, Lebron Raymone "Bronny" James Jr or the commonly known as Lebron James JR is also turning into one of the best in his age.
James Jr at present is an American high school basketball player who attends Sierra Canyon School in Los Angeles. Without a doubt, he is one of the best in his age group and is soon looking forward to entering the National Basketball Association (NBA) and compete against his father.
Early Life of Lebron James Jr: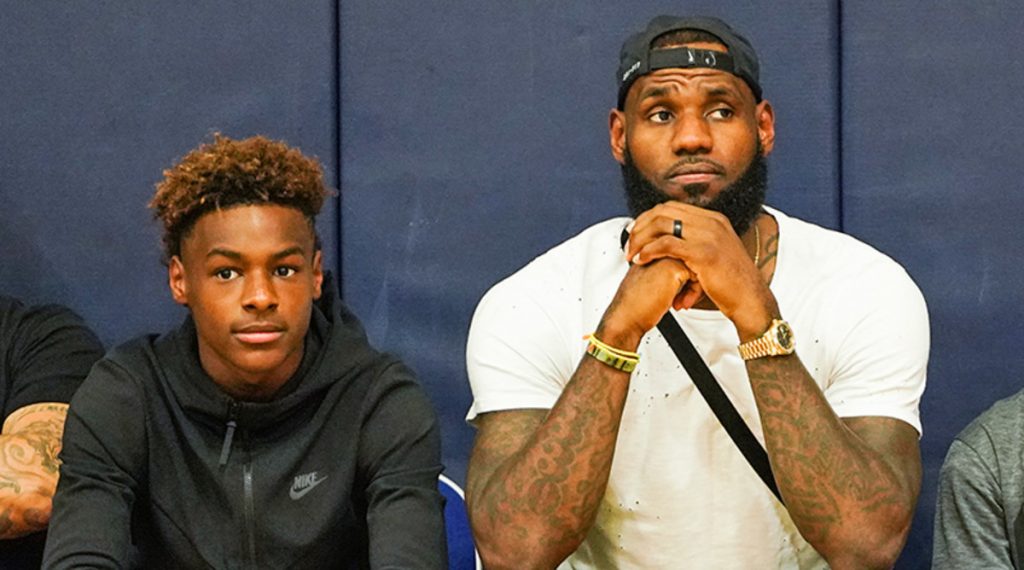 Lebron James Jr or Bronny James was born on October 6, 2004, to NBA All-Star player LeBron James who was at that time aged 19, and his then-girlfriend Savannah Brinson who was aged 18. James was raised by both of his parents, and the couple finally got married in 2013.
Being a star kid, Bronny James sometimes had to face criticism but he proved to everyone that he is where he deserves. From a very young age. the young man Bronny James was a sports fan and indulged himself in several sports activities such as football, ice hockey, and basketball. His father Lebron James asked him to stay away from football and ice hockey from an early age due to safety concerns.
Beginning of Bronny James: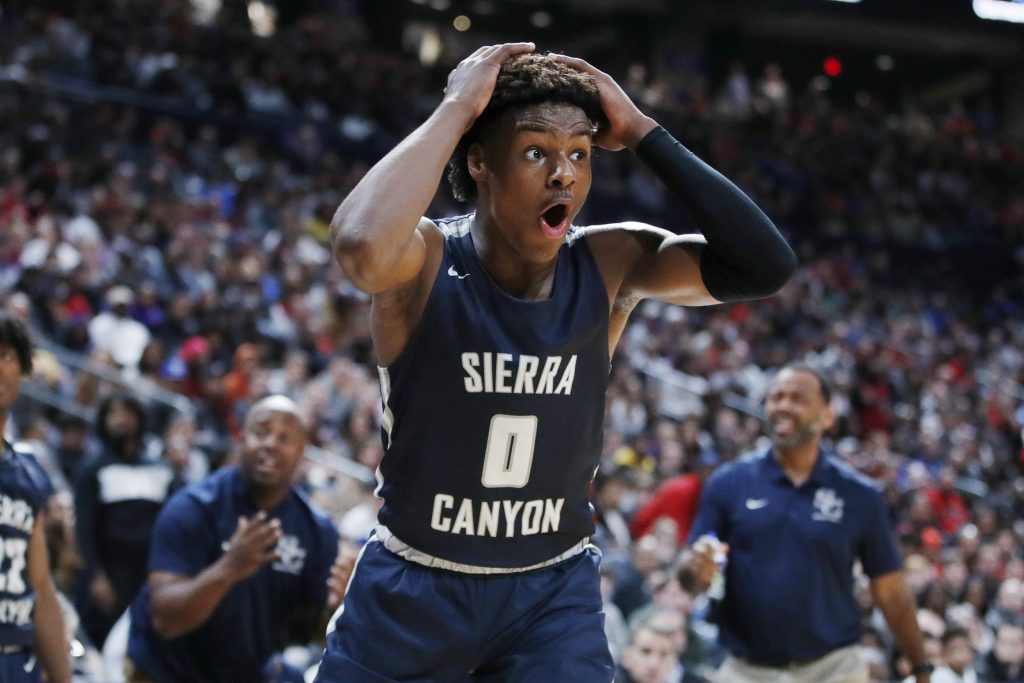 Lebron James Jr decided that he wanted to be known by his name Bronny James and Bron set apart from other games to shift his focus completely on basketball. By 2014, Bronny James was being featured in basketball highlight reels that drew national attention. In February 2018, Bronny with his skills guided Old Trail School in Bath Township, Summit County, Ohio, where he attended middle school and even won an Independent School League tournament.
Bronny's coach was impressed while Bronny used to play with such maturation and possessed natural abilities in his game at such a young age. Whenever Bronny was inside the Basketball court his amazing ball control abilities gave his team a great advantage.
Soon Bronny competed with various Amateur Athletic Union (AAU) basketball teams before high school. When he was aged nine, he played for the Miami City Ballers at a fourth-grade AAU tournament while being observed by Kentucky Wildcats head coach John Calipari.
Later in March 2018, Bronny played with North Coast Blue Chips and helped them to win the John Lucas All-Star Weekend title in Houston. Following the title, in April he helped his team become the only undefeated team in the under-13 championship at the NY2LA Swish 'N Dish tournament in Wisconsin.
Later in the same year, he represented his team in the junior NBA Midwest Championships against ninth-grade opponents and advanced to the quarterfinals. In April 2019, being younger than most of the competition at age 14, he joined the AAU team Strive for Greatness at the under- 16 Nike Elite Youth Basketball League (EYBL) in Indianapolis, where he faced a number of highly coveted recruits and drew praise from a scout.
At a young stage, he was creating records that even not Lebron James would have thought about. When Lebron James heard praises about his son being extremely talented, he just had a hope people recognize his son as an individual and not as the son of a professional basketball player.
High School Career: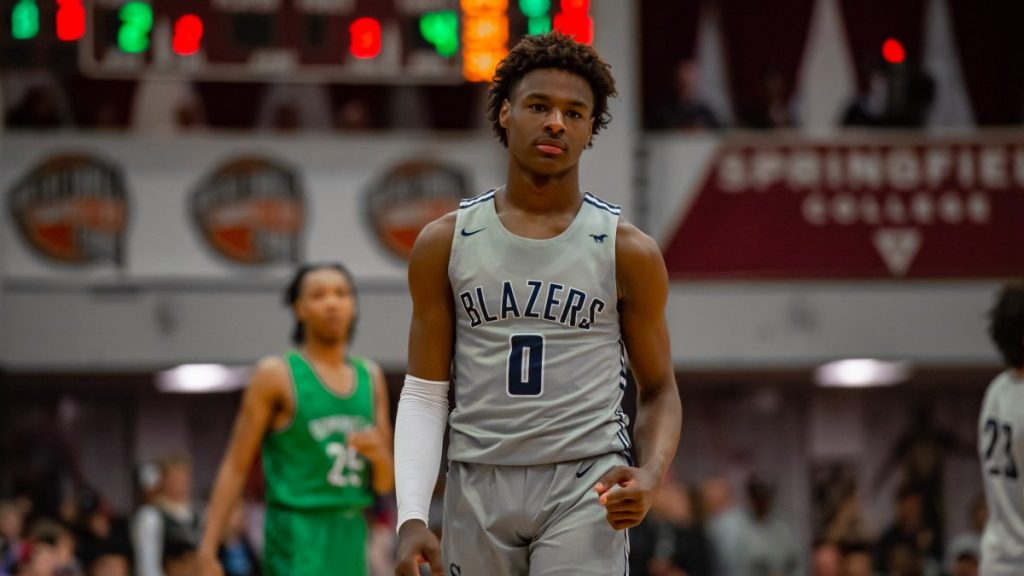 On May 29, 2019, James transferred to Sierra Canyon School, a private K–12 school in Chatsworth, Los Angeles, for his freshman year of high school. He joined the school with his younger brother Bryce and incoming senior Zaire Wade, son of basketball player Dwyane Wade, a longtime teammate of James' father. In the following months, James was followed to Sierra Canyon by five-star recruits, Brandon Boston Jr. and Zaire Williams.
He entered the tournament as one of the strongest contenders in the tournament and the ESPN networks aired a total of 15 matches of him.
On November 21, 2019, James made his high school debut, scoring 10 points off the bench in a blowout win over Montgomery High School. On December 14, James scored 15 points, including a go-ahead layup, and was named the game's most valuable player (MVP) in a victory over the alma mater of his dad, St. Vincent–St. Mary High School. His teammates and coaches were stunned by his performance in the tournament.
Personal life:
James tore his meniscus during the last game of the season which required surgery for repair. During that time, he decided to spend time with his family and gets some cheeky tips and tricks from the basketball legend at his home.
People hardly know that Bronny James is also a content creator for esports and is even good at it.
For More sports-related information, visit Sports Libro.
Will Bronny James change his name legally?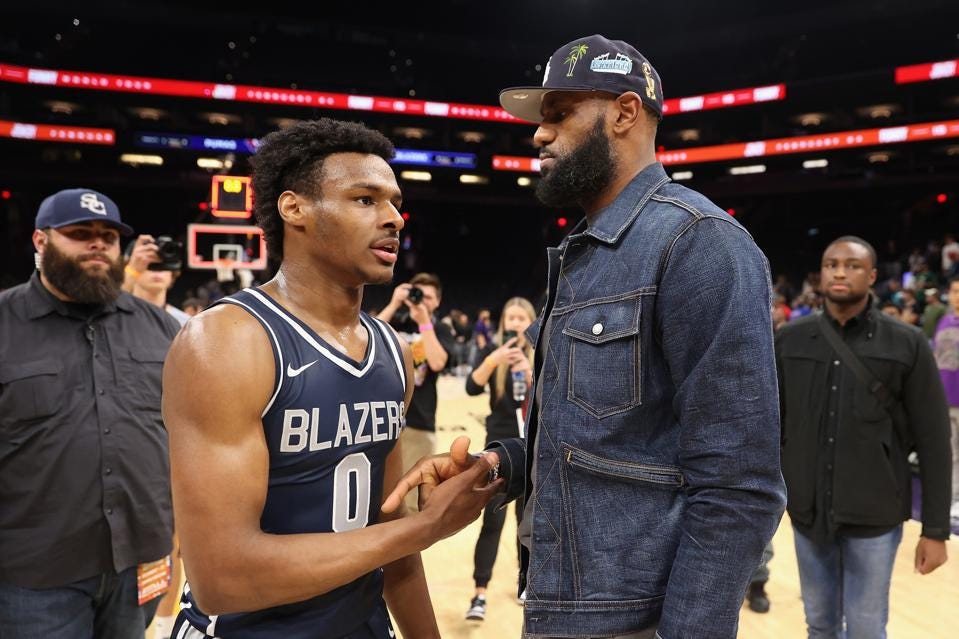 At first, Bronny's rationale was to escape his father's shadow by changing his name. Furthermore, to be perfectly honest, it was a decent arrangement at that point.
Assuming that somebody heard 'LeBron James Jr.', they'd consider him simply that. The child of LeBron James.
Without a doubt, 'Bronny James' isn't excessively unexpected a name in comparison to LeBron James. In any case, in the beyond couple of years, the 18-year-old has made it his own.
At the point when individuals presently say Bronny, they consider James his own individual. Furthermore, indeed, regardless of all that his picture is as yet appended to the Ruler. Be that as it may, what might you at any point anticipate from being the questionable GOAT's child?
Considering this, whether he will legitimately change his name is a shot in the dark, best case scenario. All things considered, Bronny has previously accomplished what he strived to do.
Lawfully changing his name currently would just be the icing, instead of the actual cake.
Check about Lebron James Wife.