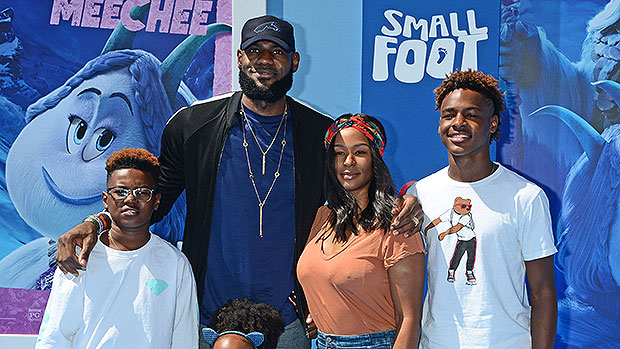 The world of Basketball knows Lebron James as one of the best in the game alongside Michael Jordan and is frequently known as " King James ". Lebron James plays for the Los Angeles Lakers at the National Basketball Association (NBA) and is an American Professional Basketball player. The greatness of Lebron can be seen by the number of records he has established in the world of Basketball. The best record which he has established is winning the NBA title with three different franchises, the Cleveland Cavaliers, the Miami Heat, and the Los Angeles Lakers.
The NBA superstar has established himself as one of the best in NBA history but the Lebron James family has played a major role in the upcoming of Lebron James. Lebron James has always been grateful to his family and he even considered that he would have never been at the top without them. To remember where he came from, he has the name of his three children, son Lebron James jr, James younger son Bryce Maximus James and daughter Zhuri James as James gang and his mother as Mama James and his wife as Queen James written on his size 16 basketball shoes.
Lebron James early struggle: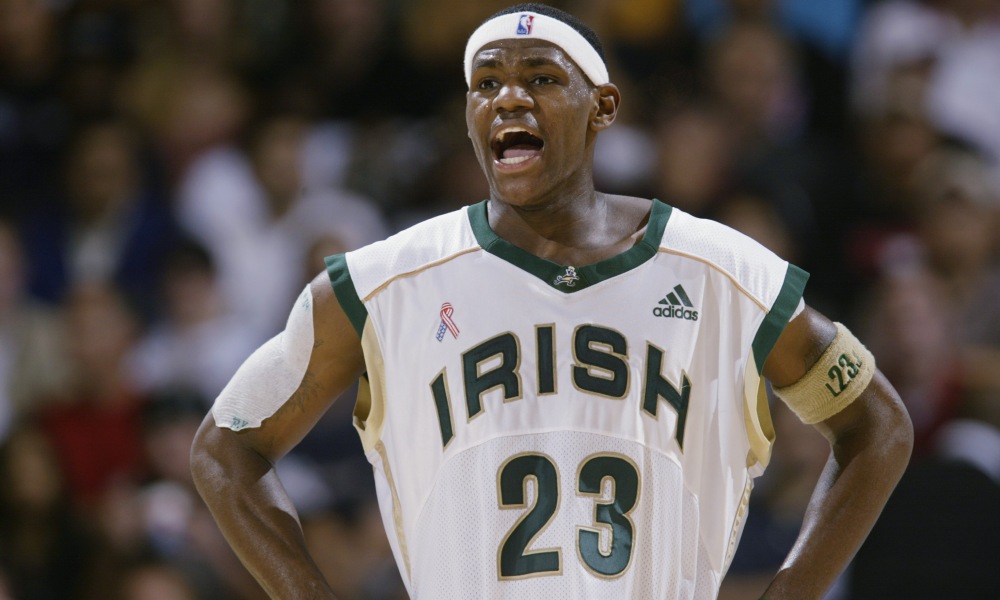 Lebron James was born on 30th December 1984 in Akron Ohio. His mother Gloria Marie James was only 16 years old when she conceived Lebron James and his father Anthony McClelland had a very bad criminal record and was never involved in the life of Lebron James. His mother was his only parent who stayed with him throughout his life.
Lebron James and his mother had to change their apartments frequently in the seedier neighborhoods due to financial issues. Lebron James mother never had a stable job and she soon realized that this would ruin the life of Lebron as well. So, she decided that Lebron James should move in with the family of Frank Walker, a local youth football coach who introduced James to basketball when he was nine years old.
Savannah Brinson – The backbone of Lebron James: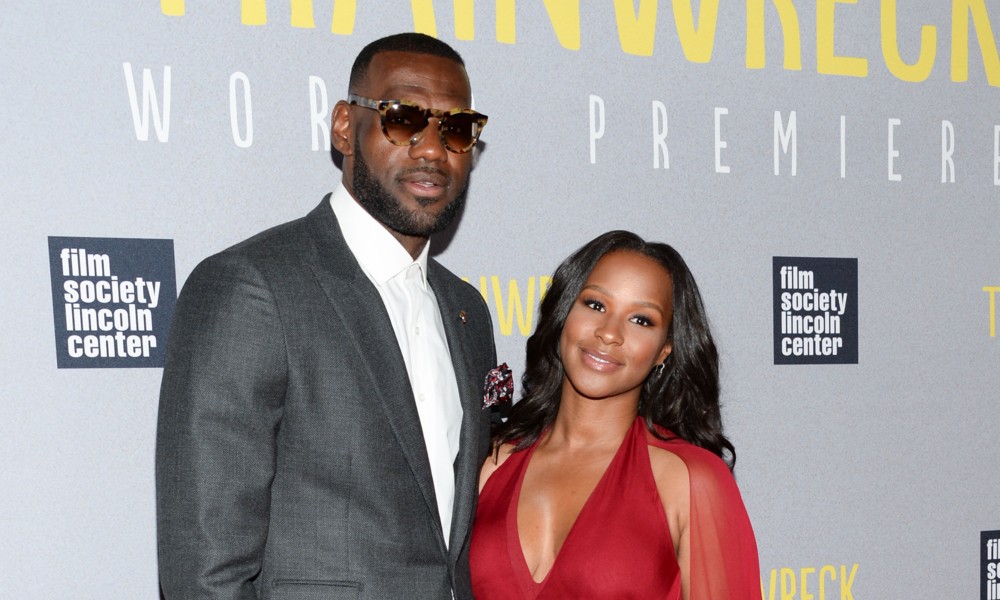 Savannah Brinson grew up in the same city and was a student of the rival high school. For the first time, James saw his future wife Savannah Brinson during a basketball match and fell for her. The Akron students got to know each other for the first time when a mutual friend said to Savannah Brinson after the match that Lebron wanted her number. It was the first time LeBron and Savannah Brinson officially met for the first time.
They probably had the most comic love story where Savannah and Lebron decided to keep it casual but ended up falling in love. After that the couple dated for a really long time before they finally decided to get married on 14th September 2013.
When Lebron James proposed to Savannah Brinson for marriage, he proposed to her in the filmiest way. After the birth of first child Lebron James Jr, during the new year's eve party in 2011, he asked Dwyane Wade to hold the pear-shaped diamond ring all night, right up until the ball dropped. This was probably the best marriage proposal which Savannah would have expected.
The kids: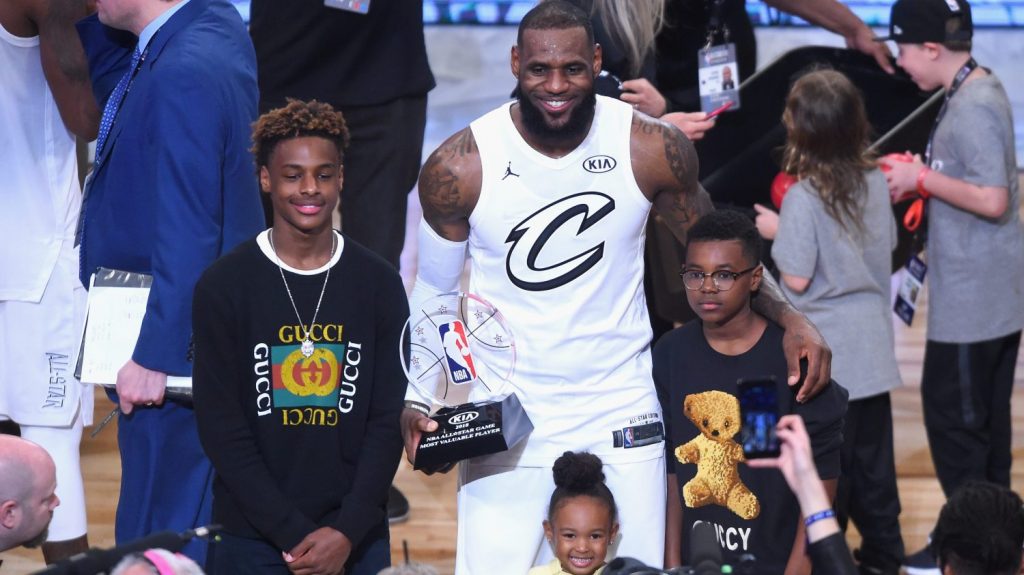 Lebron James had welcomed his first son Lebron James jr or Bronny James even before he was married. Bronny James was born in 2004. After the birth of Bronny, the relationship between Savannah and Lebron seemed like it grew stronger. Later in 2007, the Lebron James real family welcomed the second child, Bryce Maximus James. After getting married in 2013, the couple welcomed their third child, a daughter named Zhuri James.
James jr: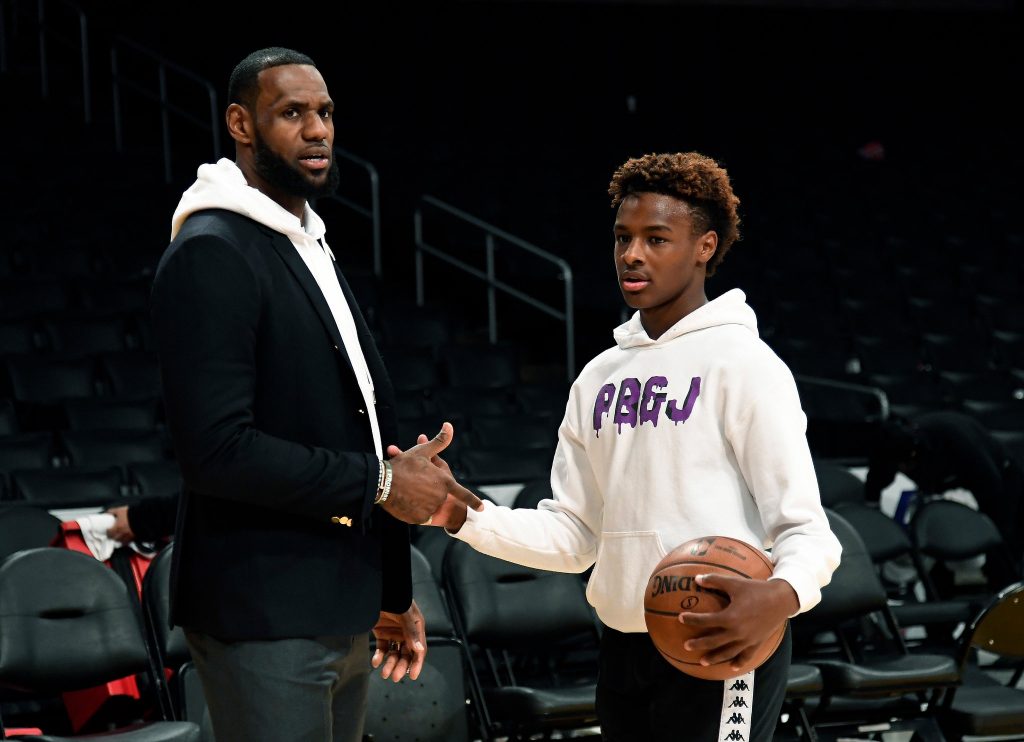 Bronny James being the eldest son had to be the best and be a role model to his younger siblings. Bronny from a very young age was a sports lover and played several sports like basketball, ice hockey, and football. He always wanted to be like his father, a great basketball player.
By the age of 14, Bronny had established himself as one of the best in his age group and today people see him as one of those players who could soon enter his name in the golden books of basketball alongside his father.
The Space Jam: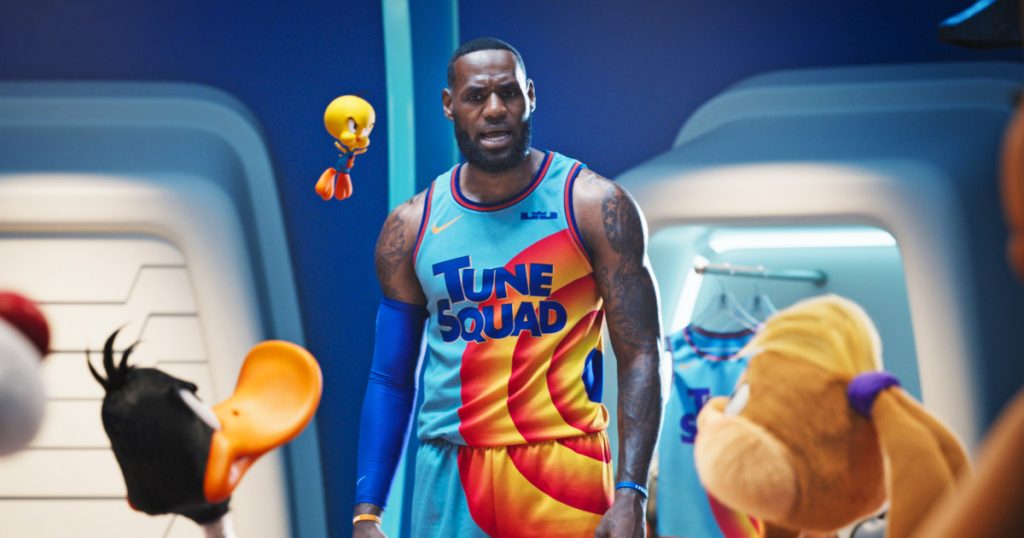 The James family is one of the best families in the NBA. Warner Bros along with HBO max decided to give this family a new level of recognition through their space jam a new legacy movie part 2. LeBron James' entire family is pulled into the madness when an evil computer algorithm threatens their existence. The movie centers around James' relationship with his middle son, Dom, who wants to make computer games with video game programming rather than play basketball and follow the family basketball business.
The movie with the Lakers star's has been a superhit in the theaters, especially with the stunning blue basketball court which is said to be built on a tennis court.
A scene in Space Jam: A New Legacy. by Warner Bros. Entertainment Inc. Onscreen, the James family includes Lebron's kids Ceyair J. Wright as older brother Darius, Harper Leigh Alexander as daughter Xosha James and Sonequa Martin-Green as James' screen wife, Kamiyah James. There was never a discussion about using James' real family, even for smaller roles in the fictional story. "LeBron's playing a version of himself. It would have been tough for him to play that role if his real family would have been there.
Harper Leigh Alexander received special appreciation for her performance. The movie's blue basketball court had gained a lot of attention from the viewers as the director Malcolm had received several phone calls which just praised the blue basketball court.
The space jam animated James turns out to be an animated superhero robin in the movie. the movie's at-home elements, such as at James' rocking mansion with that blue basketball court and his loving on-screen family, seem as if they could be real. The animated James voice commands seemed kind of funny but were well-liked by everyone.
Lebron James family foundation: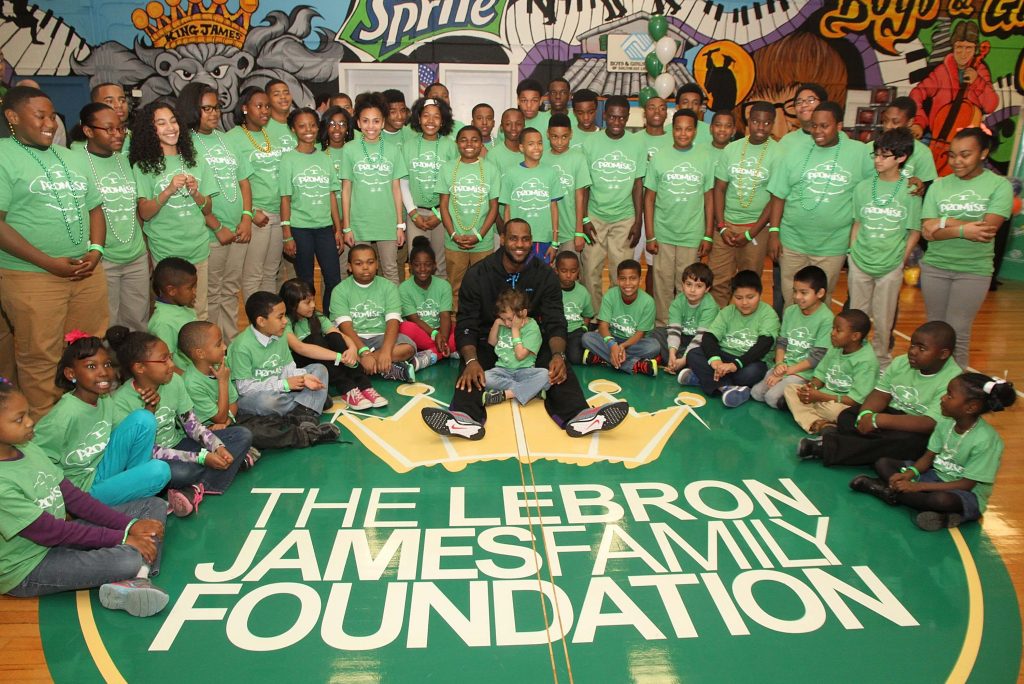 In the year 2019, the NBA record holder decided to open his family foundation to help the poor and the homeless kids in his hometown.
Recognizing the life-changing importance of education, The LeBron James Family Foundation invests its time, resources, and attention in the kids of LeBron's hometown of Akron, Ohio. Through its an I PROMISE program, the foundation serves more than 1,400 Akron- area students by providing them with the programs, support, and mentors they need to succeed in school and beyond.
During the inauguration of the foundation, James walked into the ceremony with the James gang and wife Savannah James and delivered a heart-touching speech which said " Any chance I get, you'll hear me say it loud and proud: I'm just a kid from Akron. And I say that because of the roots, the support, and the love my city has always given me.
From my earliest days growing up in those streets, the community wrapped its arms around me. My mom and I had our challenges, but the people I was lucky to have around me would not let me fail. I want to do everything I can to be that for my kids in Akron coming up behind me who have incredible futures ahead of them. "
Lebron James real family: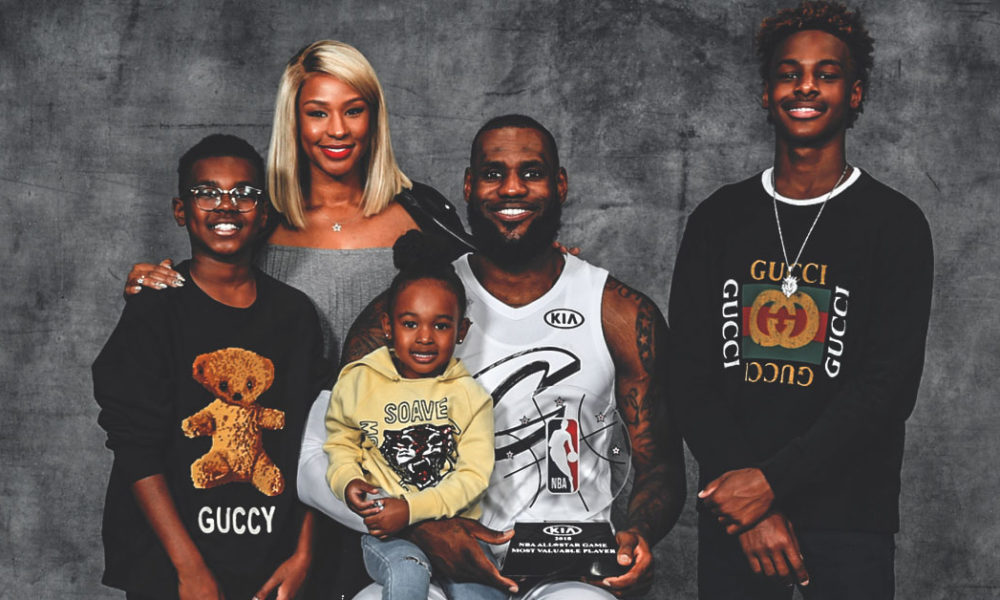 The real family of Lebron James at home which always waits for him at the dinner table is always supporting him during his ups and downs in-game, the one which always treats him the same way whether he wins or loses a game is the perfect one he deserves. During his childhood, he has faced a lot of hardships and his father being a criminal made his life even harder but he fought his way out just to get a better life for his family.
The James family is one of the happiest ones with all the kids extremely talented. This is something for which Lebron James fought and struggled for so many years to get.
Lebron James Poses with his kids after becoming all time leading Scorer in NBA:
LeBron James' family was courtside applauding him through perhaps of the greatest second in his vocation.
The NBA star's three kids saw the second that LeBron, 38, passed Kareem Abdul-Jabbar's record to turn into the most elevated scoring NBA player ever. The James family was among thousands blasting into cheers at the sight, which occurred during the second from last quarter of the Lakers' down against the Oklahoma City Thunder.
Children Bryce, 15, and Bronny, 18, should have been visible with their telephones out, pursuing their father around the court as he scored the notable point. Both young men immediately rose to their feet cheering as the group ejected around them.
Get More NBA news on Sportslibro.com