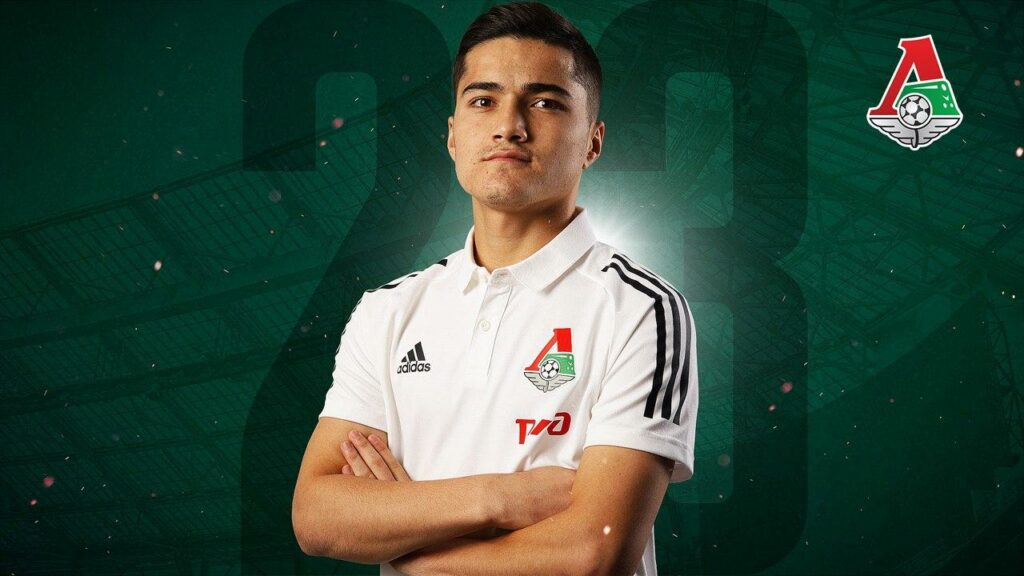 Uzbekistan's youth national teams of different ages are performing well in recent continental tournaments. This is a very important signal for the general development of the country's football in the near future. It is very important that teams do not play only for results. Their football has a place for both offensive creativity and bright attacking personalities.
Today we will focus on the attack from the ampoule of the most promising Uzbek football players. Before starting, we would like to note that Mostbet UZ bookmaker accepts bets on local football championship matches and offers a very wide range does.
Otabek Jurakuziyev – right winger and center forward (21)
This player has excellent physical characteristics: he is 185 cm tall and weighs – about 77-78 kg. Due to this, Jurakuziev is very effective in riding the ball and works great with his body in martial arts below. He also has impressive speed and agility, as well as a great shot from his left foot. He scored 10 goals and 4 assists in 26 matches of the Uzbekistan Championship last year. This season, his activity has decreased a little, because his club "Olympic" lost key players. Otabek, who played as an attacker, lost his quality partners who could provide comfortable passes.
Jasur Jaloliddinov – attacking midfielder (21 years old)
Jaloliddinov tried himself outside of Uzbekistan. Previously, he played in "Lokomotiv". and "Tambov" In Russia, but he did not find his place in these clubs, which is largely due to his age (then he was only 18 years old). Now he is physically more developed. "Olympic" the head coach of the U-23 national team of Uzbekistan has a lot of tasks in front of Timur Kapadze, sometimes using him as an attacking midfielder. The player's strengths include dribbling, possession technique, unconventional thinking on the pitch, good shooting and good field vision. One of his main features is clear passes from half-wing zones.
Ibrahim Ibrohimov – central midfielder (22 years old)
This midfielder reminds Brazilian Casemiro – he actively moves around the field, participates in both attack and defense and has excellent endurance. Considering his age, it would be wise to test himself in a stronger league. Universalism – this is a highly valued quality in modern football.
Sherzod Esanov – central midfielder (20 years old)
Esanov – a tall and thin attacking midfielder. He is also useful in defense, but his strengths are most evident in attack. Physically, he resembles Sergey Milinkovich-Savic. However, Sherzod still needs to work very, very hard to reach the level of fitness of the Serbs. During attacks, he often moves into the box to serve and take part in shots. In this way, he proved his skills at the World Youth Championship and scored a goal against New Zealand.
Of course, this is a small part of Uzbekistan's talents. There are many more names, some of them well-known and others just starting to appear. For European clubs, this market is still unexplored. Importantly, if the first two or three successful transfers are carried out, this may cause a large migration of players from Uzbekistan to higher championships in the future. This, in turn, will give a new impetus to the development of the country's football.