4. Peter Enckelman: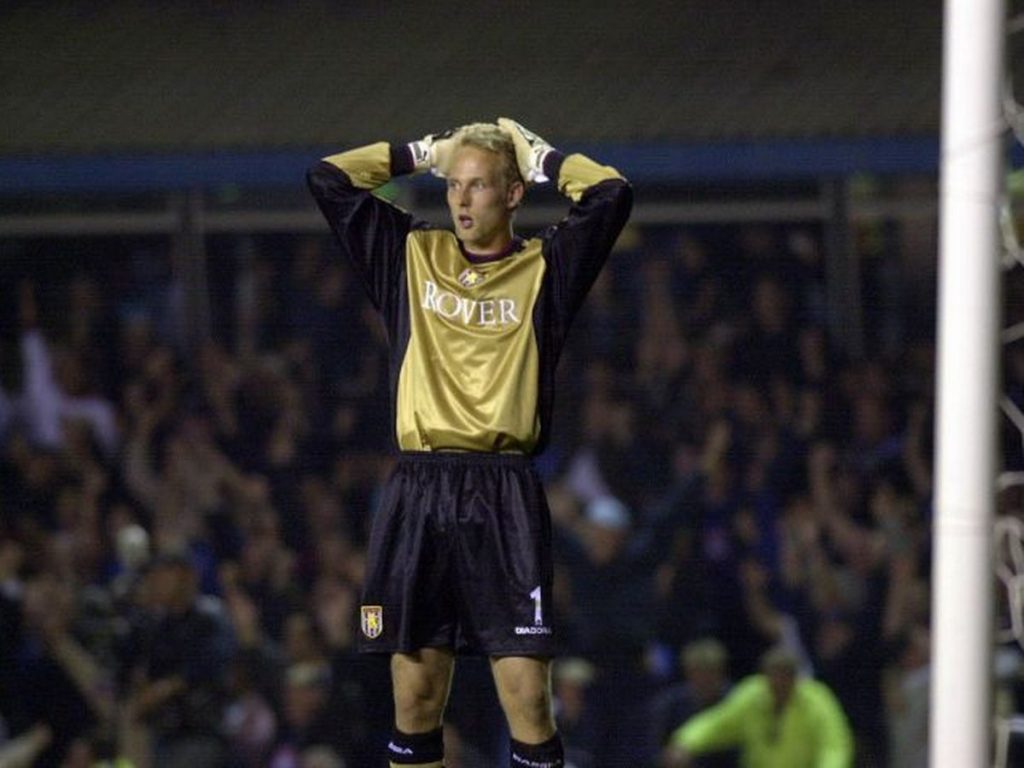 Goal keepers plays crucial roles for their team, it's difficult for them to handle the ball at every moment.
Former Aston Villa Goalkeeper Enckelman made it hard for himself during a match against Birmingham City, Villa Defender took the throw back to his goalkeeper and Enckelman who tried to control the ball with his feet but missed it and then the ball trickled into back of the Villa net.
According to the news the goal cant be stand from a direct throw in but Enckelman mad eit look that he touched it and the goal stands.