2. Bayern Munich team mates playing with Ribery: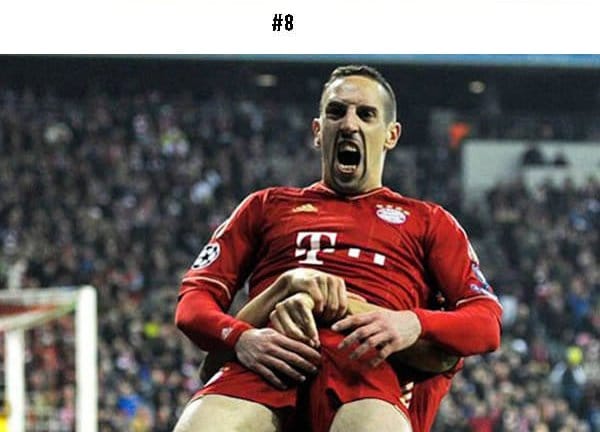 The German superpower Bayern Munich is known for their dominance over their opponents and their legacy and always produced several good players and also many legends played their part for the German giants.
French Footballer Ribery was also part with the prestigious side, and once after his goal the team mates were celebrating the goal with touching the genitals of Ribery.