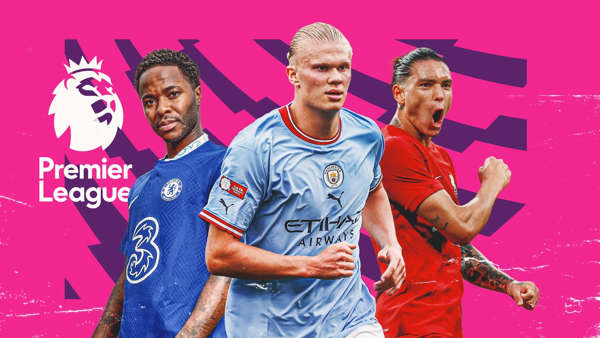 Part of what makes English football so exciting to watch is that it can be thrillingly unpredictable. While the sport certainly does have its routine victors – step forward, Manchester City – there can often be upsets and unexpected outcomes to games, which makes tuning into games a fascinating experience. However, that doesn't mean we can't use data analysis (and good old-fashioned speculation) to think about who's going to win the Premier League this year. Here are some industry insider predictions about the eventual Premier League 2022-23 winner (and some of our own musings as well!).
Manchester City will reign supreme
If there's one thing many industry analysts and pundits agree on, it's this: Manchester City's dominance is likely to continue. Speaking to sports betting site Betway, Premier League icons Richard Dunne and Glen Johnson predicted that Manchester City would win the League title this year, attributing the team's success in large part to star striker Erling Haaland.
It's not just Johnson and Dunne, either. Current odds make Manchester City the out-and-out favourites to win the title, with Liverpool a close second and Tottenham Hotspur bringing up a distant third place. Johnson and Dunne predict that Liverpool will finish second, which is what many other pundits are predicting, too, but this looks like it's going to be City's race.
Liverpool could sneak the title
Although City are showing an incredibly strong game of football, Liverpool FC shouldn't be counted out as potential winners this season. Last year, the team took the League Cup and the FA Cup, but they were prevented from achieving quadruple glory, so expect to see a revitalised, refreshed, and hungry Liverpool this season. There have also been a number of squad changes in the team that could make the difference.
Jurgen Klopp's side focuses largely on its star players, which could be to its detriment, but this season, those star players include Uruguayan striker Darwin Nunez, who Klopp will no doubt be hoping can bring a much-needed element of strong attack to his team. Right now, it's difficult to imagine Liverpool challenging City for the title, but as the BBC points out, Liverpool really wants the title this year.
Tottenham Hotspur are dark horses
Although odds currently place Spurs at an outside chance to win the League this year, that doesn't mean the team couldn't do it. They could be bolstered by the arrival of star coach Antonio Conte, who could give them the edge and power they need to succeed. Spurs' problem has always been a sense of dilly-dallying and a lack of direction, and Conte could change that for them.
Let's not forget, too, that Spurs boasts Harry Kane among its ranks, one of the star players of last year's World Cup and a potential all-time great (he's currently sitting at number 4 on the Premier League scorers' table despite his career being far from over). We also shouldn't discount Croatian player Ivan Perisic, who is regularly called up to play for his national side.
Chelsea aren't favourites, but they're not out yet either
So, the Roman Abramovich era of Chelsea FC is over. It seemed like Abramovich had held the club forever, but now he's gone and new owner Todd Boehly has stepped in to steer the team instead. Chelsea are also weakened this season by the poaching of players like Raphinha, who the Blues certainly had their eye on but who was stolen away by Barcelona.
Of course, that doesn't mean Chelsea should be ignored when it comes to Premier League glory this year. It may not be likely, but it certainly isn't impossible, especially when we consider that the squad has added the great Raheem Sterling, giving it a strong surge in the midfield. We don't think Chelsea are going to take the title this season, but if the team really starts to feel the hunger, they've got the components to put together an unstoppable machine.
Arsenal are an outside prospect
It just wasn't Arsenal's season last season. The team narrowly missed out on qualifying for the Champions League, finishing in fifth on the table, so this season, they'll be out to prove that they can do better. Helping them to achieve that are signing like Man City's Gabriel Jesus and Porto's Fabio Vieira, who will strengthen the attacking end of the pitch for the team.
Naturally, manager Mikel Arteta will be looking to prove himself to both his team and the higher-ups, too, after what will have been a pretty disappointing season for him last year. Finishing in fifth in the Premier League is hardly "disappointing", but for a team of Arsenal's calibre, it's not really good enough. Here's hoping that Arsenal can find the fire to surge past its uncertainty and past defeats and find a new identity this year.
It's not Manchester United's year
Last year, Manchester United had one of the most disastrous seasons in its existence, crashing into sixth place in the table and disappointing fans everywhere. This year, the team will hope to galvanise itself back into action under ex-Ajax coach Erik ten Hag, who the team will be looking to in order to give it a new sense of identity and to remind it why it plays at the level it does. The team should help with that a little. New signings include midfielder Christian Eriksen and defensive specialist Lisandro Martinez, who should hopefully inject a little variety and class into the squad. Unfortunately, the biggest question mark hanging over United is the potential departure of star Cristiano Ronaldo, whose possible exit might leave fans asking some even bigger questions about what the team's future holds.