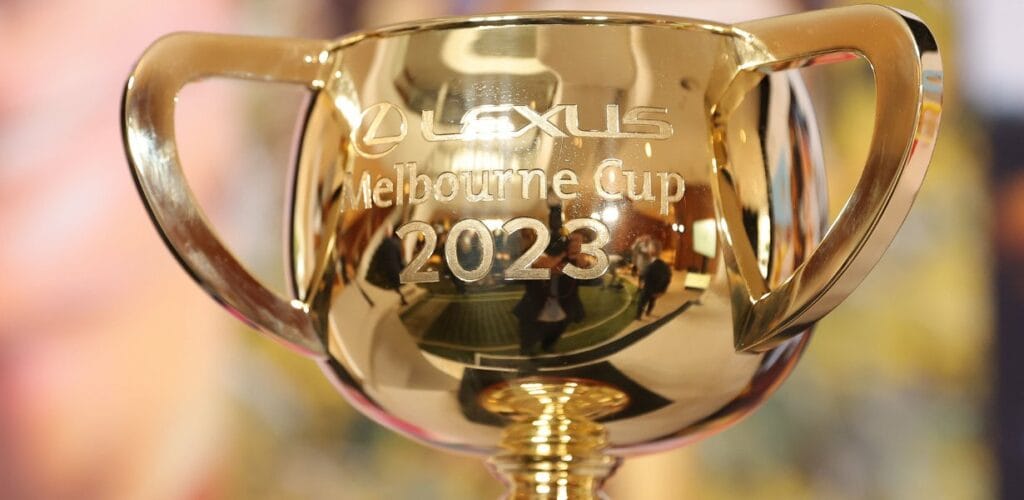 On 07 November 2023, Australia will be placed on a virtual standstill to witness top-performing thoroughbreds compete for the Melbourne Cup 2023. With AUD$ 8 million in total prize money, it's the world's richest handicap race, attracting horse race enthusiasts and bettors from all over the world.
Whether an experienced or occasional punter, it pays to know more about your favourite galloper before placing your bets. Read more below for some insights, and head on to racenet.com.au/melbourne-cup for the latest updates, tips, and odds to fill you in.
Melbourne Cup 2023 expert tips and updates
Horse racing outcomes are highly unpredictable, which adds to its appeal, especially for bettors. Predictions for the Melbourne Cup winners start months before the race, and the lead-up competitions are what truly matter.
If you still need to finalize your bet and want to learn more about the sport, scan the videos at https://www.youtube.com/@Racenet_AU for a comprehensive look. The channel features expert tips on the Melbourne Cup and other prominent horse racing events.
Melbourne Cup 2023 favourites
Racing experts and bookmakers are constantly tracking updates and other factors before identifying their top picks. The most current betting odds are a great indicator for forming your best bets.
Currently, the odds seem to be in favour of a few standout thoroughbreds, including Vauban. Last year's winner Gold Trip, Without a Fight, and Soulcombe make up the TAB's strongest runners for Melbourne Cup 2023.
Vauban: Irish galloper Vauban seems to have impressed the crowd during its first practice gallop at the Flemington track. This Melbourne Cup favourite has won and placed in seven of the 14 races in its budding racing career.
Gold Trip: Racing pros believe that last year's Melbourne Cup winner Gold Trip is still in top shape to defend the title.
Without a Fight: Contrary to the name, Without a Fight has proven to be a strong contender after winning the Caulfield Cup.
Soulcombe: Champion trainer Chris Waller is confident his entry Soulcombe will win the race. The gelding has won three competitions in the UK.
Melbourne Cup favourites have frequently performed well in the final race. For instance, experts' predictions came true when Fiorente snagged the trophy in 2013. In 2022, top choice Deauville Legend ranked fourth, while 2022's top bet, Incentivise, finished second to Verry Elleegant.
Expert advice on Melbourne Cup betting
Like any other sports betting activity, several factors must be considered before picking the Melbourne Cup 2023 winner. These crucial elements apply whether placing a win or place bet, an each-way, quinella, exacta, trifecta, or any other Melbourne Cup betting method.
Wait for the Melbourne Cup 2023 final field
Since 1861, only 24 gallopers have been allowed in the Melbourne Cup Order of Entry. These racehorses are ranked according to their pre-race performance and form. The latest interim list has 31 runners, five of them leading the pack:
Without a Fight
Absurde
Future History
Gold Trip
Alenquer
The final field will be announced on 04 November. So, make sure to access the latest information before placing your bets.
Check the runner's form and performance history
Each contender's historical performance could be a good indication for the Melbourne Cup 2023 winner. As a handicap race, the weights assigned to each contender will depend on their form and performance. Theoretically, the top-performing runner will carry a heavier load to slow it down and level the playing field.
That's why the Melbourne Cup field considers a few indicative international and local races, such as the Caulfield Cup, the Turnbull Stakes, and the Cox Plate, among others, when ranking.
Without a Fight proved to be a strong Melbourne Cup 2023 contender after the thoroughbred's Caulfield Cup 2023 win.
Romantic Warrior was recently declared the fastest in the Cox Plate 2023. Meanwhile, Melbourne Cup 2022 winner Gold Trip placed third.
Gold Trip cemented his Melbourne Cup supremacy by breezing through with an impressive performance in this race.
In the last few years, all Melbourne Cup winners have placed in the top four in at least one of these lead-up races.
The breed, trainer and jockey
The horse's breed will largely dictate its performance. Some thoroughbreds are known for speed, while others for stamina amid difficult environments. As a handicap race, a Melbourne Cup race runner should have both.
Horse trainers and jockeys likewise play critical roles in steering a runner to victory. It pays to check their performance history and patterns as well. David Eustace and Ciaron Maher are currently considered the top trainers in Australia. Still, Bart Cummings had the most Melbourne Cup wins at 12, earning him the moniker the Cups King.
Meanwhile, Bobbie Lewis and Harry White are tied as the jockey with the most victories, a feat that has yet to be replicated by current horse riders.
Access the latest Melbourne 2023 Cup odds
Pick your favourite runner from any of the top contenders, judging on the shorter odds or lowest bet amounts. Shorter odds mean increased chances of winning. Basically, a runner with low bet amounts is most likely to win from bookmakers and horse racing experts' point of view.
Odds can change anytime and you need to have the latest information before betting. Doing so helps increase your chances of picking the right contender.
Take note of the barrier position
The barrier draw determines the order in which the horses will race and could impact the results. Generally, runners placed on the inside barriers may have an easier run than the thoroughbreds assigned in the other sections. That's because the latter need to exert more effort in getting a good winning position.
Concluding thoughts
The Melbourne Cup is Australia's most prominent horse racing event, where people of all backgrounds gather to celebrate and enjoy the country's love for horses. Dubbed 'the race that stops a nation,' the event allows horse lovers to bet on their favourites, whether for fun or financial rewards.
Whichever category you belong to, understanding the basics helps you make the most out of your wagers. Check expert tips online to gather updated information and increase your winning chances.