The former Australian spinner Shane Warne is regarded as one of the best spinners of all time, and his son Jackson Warne was also set to follow the footsteps of his father and played cricket in high school matches but all of a sudden he snubbed the idea to become a cricketer.

Recently Shane Warne and his son both get featured in the A Few of the Wood podcast and during that show, Jackson Warne revealed the real reason of dropping cricket, According to Jackson he gets discouraged by the pressure and the attention of Media which he faces for being a son of the legendary Australian spinner Shane Warne.

Jackson Warne thinks he if opted for the game for cricket the expectation would have been huge on him to deliver at the big stage, he also thinks in the game of cricket he can not be a just an ordinary player, he needs to be one of the best in the game.

He also cited some scenarios from different sportspersons like Tiger Wood and LeBron James by saying that the pressure that their kids would have faced if they opt for the same sports they have played in their careers.
Jackson also accepted the fact that he also has regrets for not trying to that certain level.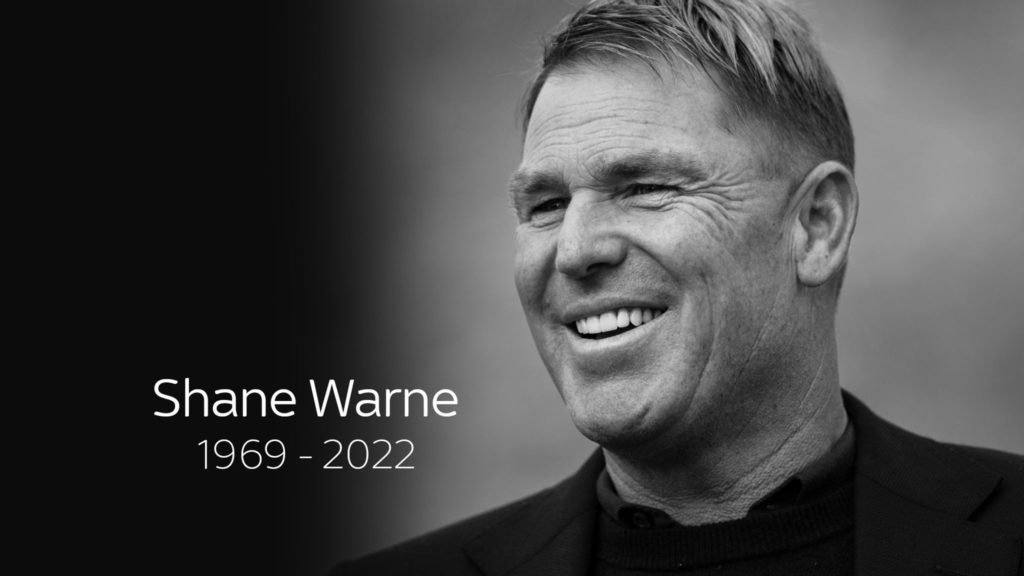 Shane Warne, one of cricket's all-time greats, has died of a suspected heart attack at the age of 52 in Koh Samui, Thailand, while on holiday.
Warne, who was named one of Wisden's Five Cricketers of the Century, claimed 708 Test wickets in a 15-year career for Australia between 1992 and 2007, and was also an ODI World Cup winner in 1999.
According to his manager Michael Cohen, he died of a suspected heart attack.
"Shane was found unresponsive in his villa and despite the best efforts of medical staff, he could not be revived," Cohen's statement read. "The family requests privacy at this time and will provide further details in due course."
According to Reuters, Thai Police said Warne and three other friends were staying in a private villa and one of them went to inquire about him after the former cricketer did not turn up for dinner.
"The friend did CPR on him and called an ambulance," Chatchawin Nakmusik, an officer with the Bo Put police in Koh Samui, told Reuters by phone.
"An emergency response unit then arrived and did another CPR for 10-20 minutes. Then an ambulance from the Thai International Hospital arrived and took him there. They did CPR for five minutes, and then he died."
The police did not know the cause of death but were not treating it as suspicious, Chatchawin said.