Angie Gutierrez is the wife of the American professional wrestler Rey Mysterio who is currently signed to WWE and performs for the RAW brand.
Rey Mysterio began his professional wrestling career on the independent circuit in 1989, at the age of 14, before joining with Asistencia Asesora y Administración (AAA) in 1992. In 1996, Mysterio moved to World Championship Wrestling (WCW) after a brief stint with Extreme Championship Wrestling (ECW). Mysterio won the WCW Cruiserweight Championship five times and the WCW World Tag Team Championship three times in WCW, where he helped promote Lucha libre in the United States, resulting in the establishment of cruiserweight wrestling divisions. He later joined World Wrestling Entertainment (WWE) in 2002 after wrestling for the Consejo Mundial de Lucha Libre (CMLL).
Rey Mysterio has won three Cruiserweight Championships, two World Heavyweight Championships, two Intercontinental Championships, two United States Championships, one WWE Championship, and four Tag Team Championships in WWE. He is the WWE's 21st Triple Crown and Grand Slam champion, as well as the winner of the Royal Rumble match and the main event of multiple WWE pay-per-view events. Mysterio left WWE in 2015, appearing in NJPW and AAA wrestling before returning in 2018, capturing the United States Championship twice and the SmackDown Tag Team Championship once with his son Dominik.
The professional wrestling career of Rey Mysterio:
The Beginning: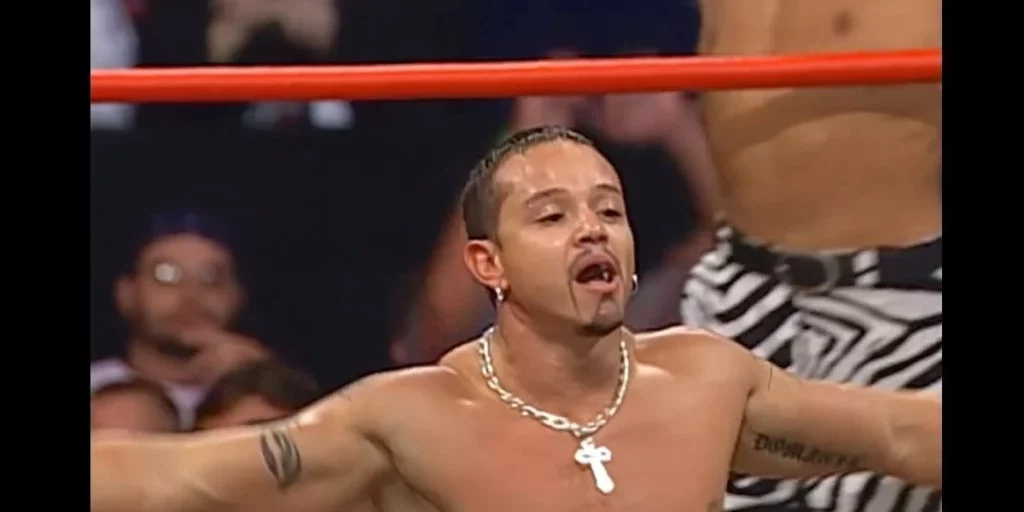 When Oscar Gutiérrez was 14 years old, he made his debut in Mexico on April 30, 1989. His uncle, Rey Misterio Sr., coached him and he began wrestling in Mexico, where he mastered the Lucha Libre high-flying style that has become his signature. Before his uncle gave him the moniker Rey Misterio Jr., he had ring names including "La Lagartija Verde (The Green Lizard)" and "Colibr (Hummingbird). While wrestling as Colibr in Mexico in 1991, Mysterio was named "Most Improved Wrestler."
Rey Mysterio had a feud with Juventud Guerrera in Asistencia Asesora y Administración (AAA). Guerrera was also faced by Mysterio's uncle Misterio Sr. in a tag team match, with Misterio Sr. and Mysterio Jr. against Guerrera and his father Fuerza Guerrera.
In 1995, Rey Mysterio joined Paul Heyman's Extreme Championship Wrestling (ECW). In September 1995, he made his ECW debut at Gangstas Paradise, defeating Psicosis, who was also making his debut. The two developed a feud that includes a two-out-of-three falls match and a Mexican Deathmatch. During early 1996, Mysterio also had a run of matches with ECW newcomer Juventud Guerrera. In March 1996, he wrestled his final match for ECW at Big Ass Extreme Bash.
World Championship Wrestling: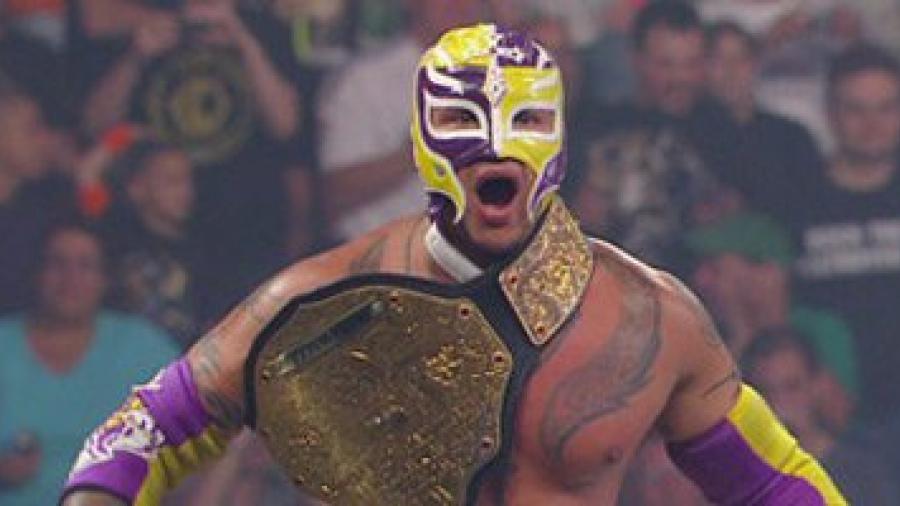 On June 16, 1996, at The Great American Bash, Rey Mysterio made his World Championship Wrestling debut, facing Dean Malenko for the WCW Cruiserweight Championship, which Malenko won and retained. He defeated longtime opponent Psicosis in a number one contender's match at Bash at the Beach in July to win another shot at the Cruiserweight belt.
He defeated Malenko the next night on WCW Monday Nitro, winning his first Cruiserweight Championship. He was champion for three months, defending his title against the likes of Ultimate Dragon, Malenko, and Super Caló until succumbing to Malenko at Halloween Havoc.
Mysterio beat Juventud to win his third Cruiserweight Championship on WCW Thunder on January 15, 1998 but lost it nine days later to Chris Jericho at Souled Out. Following the bout, Jericho resumed the pounding with the help of a toolbox he discovered at ringside.
This storyline was designed to cover Mysterio's six-month absence from the ring due to a knee procedure. He made his comeback at Bash at the Beach, defeating Jericho to win his fourth Cruiserweight title. However, owing to Dean Malenko's interference, the result was overturned the next night, and the belt was restored to Jericho.
Unmasking and the Giant Killer:
After the nWo's two factions reassembled in 1999, they asked that the LWO be disbanded. As a result of Mysterio's refusal to remove his LWO colors, the nWo assaulted him. This resulted in Mysterio and his tag partner Konnan losing a "Hair vs. Mask match" against Kevin Nash and Scott Hall at SuperBrawl IX, forcing Mysterio to remove his mask. He called his uncle after the game to inform him of the results. Mysterio has publicly voiced his dissatisfaction with his identity being revealed. Mysterio said:
" I was strongly against it! I don't think WCW understood what the mask meant to me, to my fans, and to my family. It was a very bad move on their behalf. The fans wanted Rey Mysterio with the mask and losing it hurt me a lot. It was also frustrating that it didn't come as the climax to a feud with another masked wrestler but in a throwaway match.
The same thing happened to Juventud and Psicosis and psychologically wise it was a bad move by Eric Bischoff. I think the fans understand that I was in a position where I had no option. I either had to lose my mask or lose my job."
After defeating big opponents like Kevin Nash, Bam Bam Bigelow, and Scott Norton, Mysterio earned the title of "giant killer." At Uncensored, he fought Nash in a match in which Lex Luger interfered and helped Nash win.
Despite competing in multiple important battles against some of the heavyweight top-card wrestlers, he was told that he would never be pushed to become a main eventer. This was due to Eric Bischoff's decision to use cruiserweights as a mid-card alternative to the more traditional style that dominated WCW programming.
Entering the WWE:
Rey Mysterio made his WWE debut with the mask back on as a face in a match against Chavo Guerrero on the July 25, 2002 episode of SmackDown!, which Mysterio won. He soon developed a rivalry with Kurt Angle, culminating in a SummerSlam bout that Angle won when Mysterio was forced to submit to the ankle lock. He later established a tag team with Edge, and the two competed in a tournament for the newly minted WWE Tag Team Championship, which was only available on SmackDown! They were defeated in the tournament finals by Kurt Angle and Chris Benoit at No Mercy; the bout was named Match of the Year by the Wrestling Observer Newsletter.
Teaming and Feuding with Eddie Guerrero: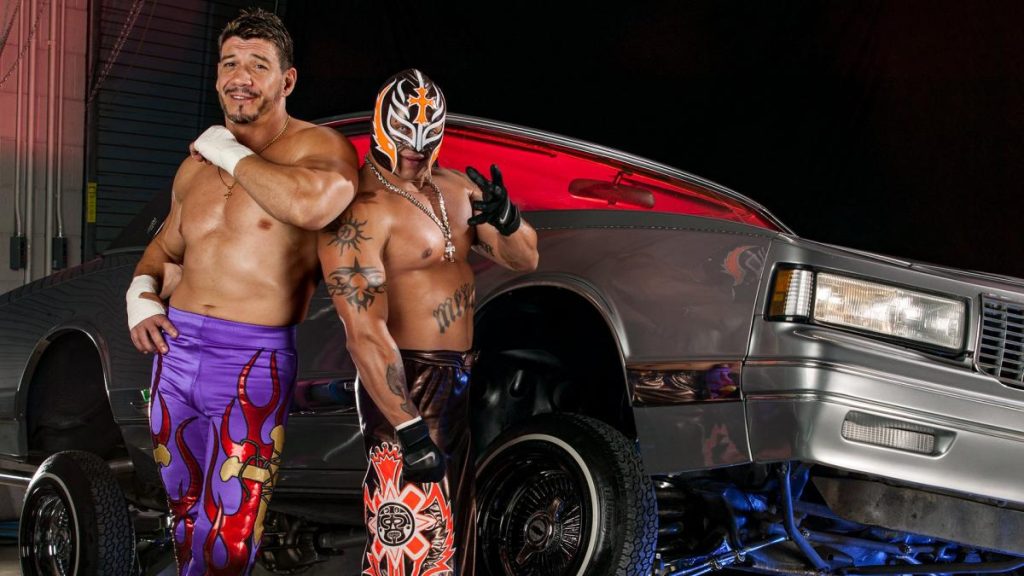 At No Way Out, Mysterio teamed up with Eddie Guerrero to reclaim the WWE Tag Team Championship from the Bashams. During this time, Mysterio had a video camera known as the "619 cam," which he used to capture members of the audience during his entrance. The new champions did not defend their titles at WrestleMania 21, instead of having a match against each other, which Mysterio won. This was a break from conventional booking. For the first match in almost five years, Mysterio met and defeated long-time foe Psicosis at ECW One Night Stand two months later.
Eddie Guerrero turned on Mysterio and beat him up after leaving him during about for the WWE Tag Team Championship against MNM. The encounter at WrestleMania was part of a storyline in which Guerrero turned on Mysterio and beat him up.
Eddie then came out and pounded Mysterio on the steel stairs following a no-disqualification bout against Chavo, expressing Eddie's growing displeasure at not being able to defeat Mysterio. Guerrero threatened to divulge a secret he and Mysterio shared with Mysterio's real-life son Dominik unless Mysterio submitted to Guerrero's authority.
Eddie Guerrero eventually revealed that he was Dominik's biological father in the tale. Guerrero knew Mysterio was having problems creating his own family, so he abandoned Dominik as a newborn to be raised by Mysterio and his wife Angie.
Guerrero threatened to take custody of Dominik in the weeks after, drafting out custody papers and having his lawyer bring them to Mysterio. In a ladder match for Dominik's custody at SummerSlam, Mysterio defeated Guerrero. Guerrero defeated Mysterio in a steel cage match on the September 9 edition of SmackDown!, putting an end to their rivalry. Guerrero was discovered dead in his Minneapolis hotel room on November 13, 2005.
To date, Rey Mysterio considers late wrestler Eddie Guerrero as his best friend. The late wrestler Eddie Guerrero may have had on-screen differences from Mysterio but off-screen, they both had one of the strongest bonds.
World heavyweight title: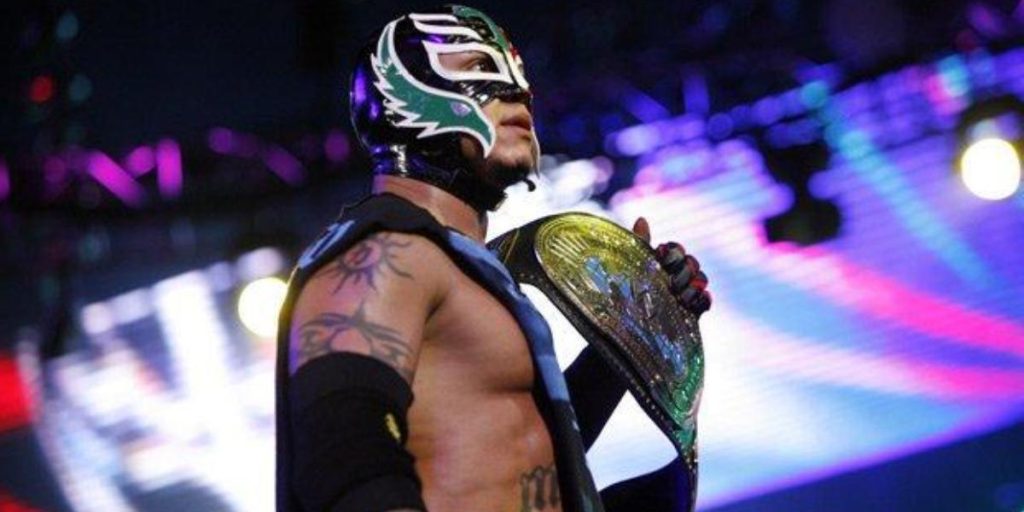 Mysterio, along with Randy Orton, Bobby Lashley, Batista, and John "Bradshaw" Layfield (JBL), competed in the Survivor Series main event as part of Team SmackDown!, which beat Team Raw (Shawn Michaels, Kane, Big Show, Carlito, and Chris Masters). Mysterio began a feud with Big Event when Mysterio eliminated Big Show at Survivor Series.
Mysterio would face Big Show in a SmackDown! the special show billed as "David vs. Goliath," which ended in a "no contest" after Big Show's tag team partner Kane interfered in the match. Mysterio resumed his battle with Raw's World Tag Team Champions, and he joined forces with World Heavyweight Champion Batista to form a tag team.
At Armageddon, they were scheduled to fight Kane and Big Show from Raw in a tag bout. Prior to Armageddon, Batista and Mysterio beat MNM to capture the WWE Tag Team Championship on the December 16 edition of SmackDown! in a match dedicated to Eddie Guerrero.
The bout between Mysterio and Batista, the Tag Team Champions, and Big Show and Kane was dubbed "Champions vs. Champions." Kane pinned Mysterio after a chokeslam to win the bout for Mysterio and Batista. MNM used their rematch clause on the December 30 edition of SmackDown!, defeating Batista and Mysterio when Mark Henry interfered to reclaim the WWE Tag Team Championship.
Randy Orton made harsh statements about Eddie Guerrero in the weeks leading up to No Way Out. In the aftermath of Guerrero's death in November 2005, many fans believed the comments were unnecessary and offensive. At No Way Out, Randy Orton defeated Mysterio to win a chance at the World Heavyweight Championship at WrestleMania 22.
However, WrestleMania General Manager Theodore Long re-added Mysterio to the championship fight, turning it into a Triple Threat involving Orton, Mysterio, and then-champion Kurt Angle. Mysterio pinned Orton at WrestleMania to win the new World Heavyweight Champion.
Intercontinental Championship reigns:
At WrestleMania 25, John "Bradshaw" Layfield (JBL) accepted Mysterio's challenge for the WWE Intercontinental Championship, which Mysterio won in 21 seconds and became the WWE Intercontinental Champion. Mysterio becomes the twenty-first Triple Crown Champion in WWE history with his victory. On the April 13 edition of Raw, Mysterio was picked back to the SmackDown brand at the 2009 WWE Draft, bringing the Intercontinental Championship exclusive to SmackDown for the first time since August 2002. He subsequently embarked on a lengthy feud with Chris Jericho, successfully defending his championship on Judgment Day.
Back to AAA wrestling: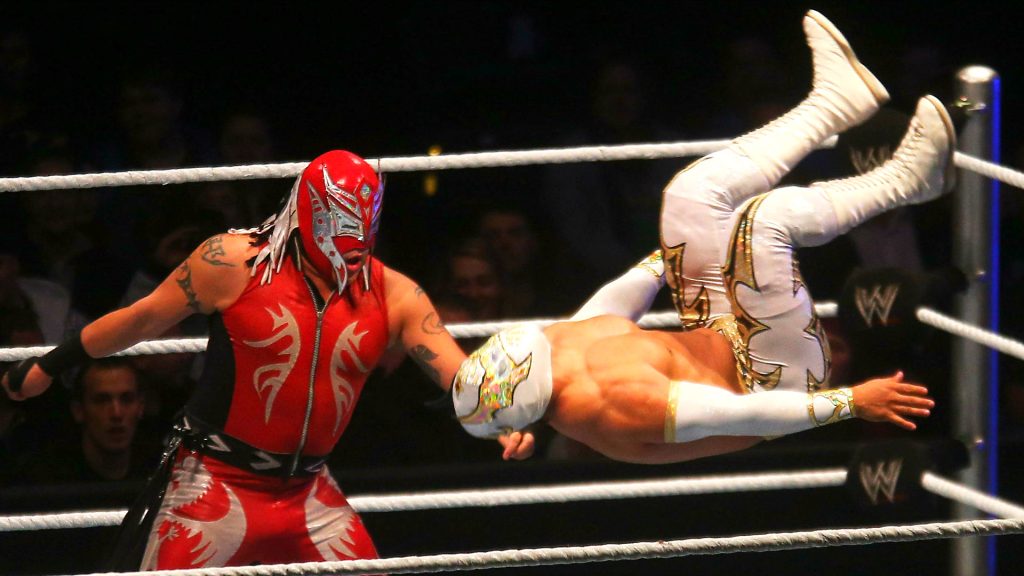 For the first time since 1995, Rey Mysterio committed to working for Lucha Libre AAA Worldwide on March 3, 2015, only five days after being released from WWE. On March 18, 2015, he made his return to the ring as part of AAA's 2015 pay-per-view Rey de Reyes ("King of Kings") event. Myzteziz (previously Sin Cara in WWE) teamed up with Mysterio to beat the Los Perros del Mal combo of El Hijo del Perro Aguayo and Pentagón Jr., with Mysterio scoring the winning pin. This bout is known for showcasing wrestler Perro Aguayo Jr.'s death in the ring as a result of Mysterio's dropkick. The Lucha libre fans were happy to see him back.
AAA confirmed in early February 2016 that Rey Mysterio has departed the organization owing to financial disputes between Mysterio and AAA which broke the heart of the Lucha Libre fans. Despite not working for AAA, Mysterio Jr. competed in the 2016 Lucha Libre World Cup with Dr. Wagner Jr. and Dragon Azteca Jr., forming "Team Mexico International," which finished third.
On June 3, 2018, Mysterio returned to Lucha Libre AAA Worldwide (AAA) at Verano de Escándalo, where he faced Rey Wegner and Jeff Jarrett in a three-way match for the AAA Mega Championship, which Jarrett won.
Back to WWE:
Mysterio made a one-night cameo at the Royal Rumble on January 28, 2018, as a surprise entry at number 27 in the Royal Rumble match, eliminating Adam Cole before being eliminated by Finn Bálor. Mysterio competed in the 50-man Royal Rumble match at the Greatest Royal Rumble event on April 27, but was eliminated by Baron Corbin. Mysterio was unveiled as a pre-order bonus character for WWE 2K19 on June 26. It was announced on September 19 that Mysterio has signed a two-year contract with WWE.
Rey mysterio wife–Angie Gutierrez: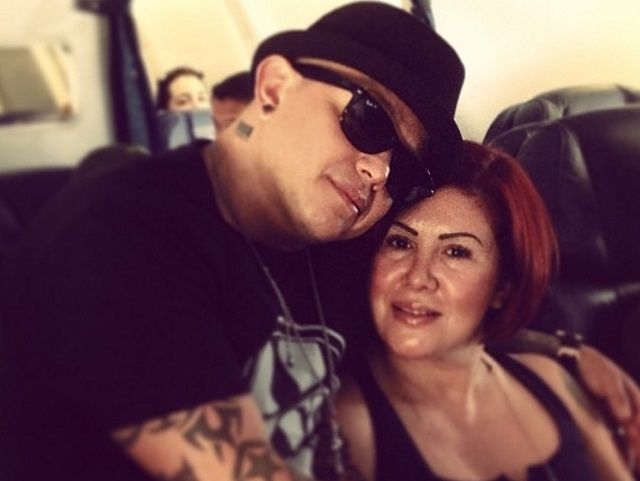 Angie Gutierrez was born in the 1970s, therefore she may be in her fifties. She grew up in a middle-class household in the United States of America and did not have a privileged upbringing. She is of mixed ancestry and is of American nationality. Her other personal data, on the other hand, are being investigated.
Angie Gutierrez has been frequently seen visiting the stadiums to support her husband Rey Mysterio.
Relationship between Angie and Rey Mysterio: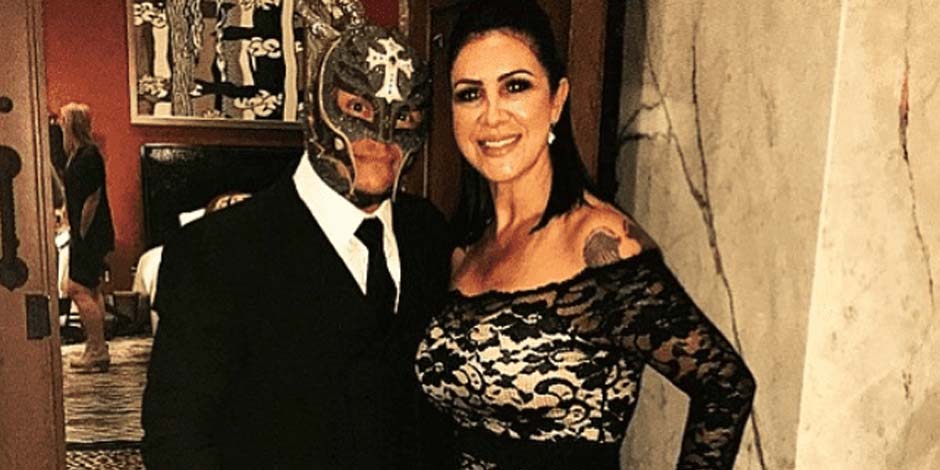 Angie Gutierrez has only recently risen to prominence with her marriage to professional wrestler Rey Mysterio. Before marrying each other, the pair had been dating for a long time. On May 11, 1996, the couple exchanged wedding vows. The couple married in front of just their closest friends and family in a private ceremony.
Dominik Gutierrez or Rey Mysterio Jr, their first son, was born on April 5, 1997, after their marriage. On August 20, 2001, she was blessed with their second child, a girl called Aaliyah Gutierrez, following a four-year wait.
Despite being the wife of a famous wrestler, she has remained out of the spotlight. She shared a photo of her family on her Instagram account. The couple has been happily married since 1996. There have been no rumors concerning the pair, so they have been living happily ever after.
Personal life of Angie: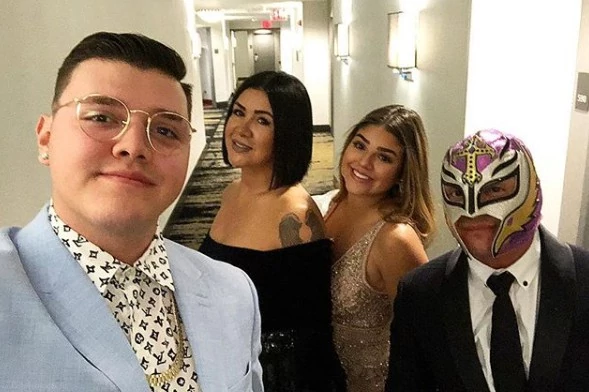 Angie is a lady of normal height; nevertheless, in her photographs, she looks to be rather tall. She stands at a height of 5 feet 7 inches (1.70 meters). Her eyes are black, and her hair is black. Similarly, her bodily measurements aren't publicly known.
Angie has 31.6k Instagram followers and runs the account @619reyna. She usually uses it to share images of her family. She doesn't use any other social networking sites.
Rey Mysterio Daughter: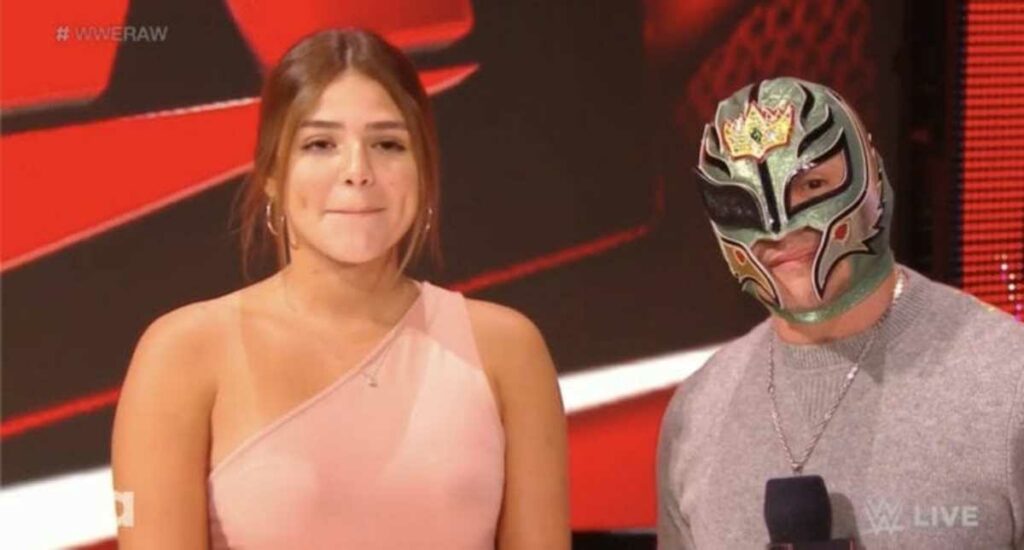 Aalyah as of late showed up in a behind the stage festivity section for Rey Mysterio's twentieth commemoration with WWE. While the festival was going on, Rhea Ripley dropped in on the party and Aalyah faced her.
In a communication with television Insider quite a while back, the Expert of the 619 reviewed when his little girl moved toward him in regards to a lifelong in the business. While Aalyah has a personal stake in tightening a profession in the clinical field, he encouraged all her wrestling as a subsequent choice.
Also, Dominik and Aalyah have made appearances on WWE shows while supporting their dad.
Rey Mysterio Jr: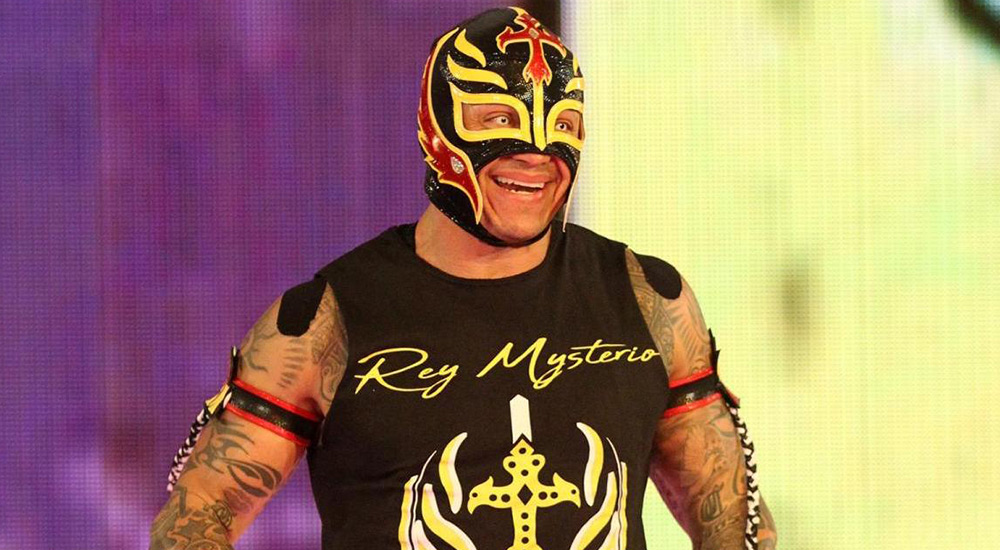 Dominik Gutiérrez is a professional wrestler from the United States. He is presently contracted to WWE and works under the ring name Dominik Mysterio on the Raw brand.
Professional Wrestling Career: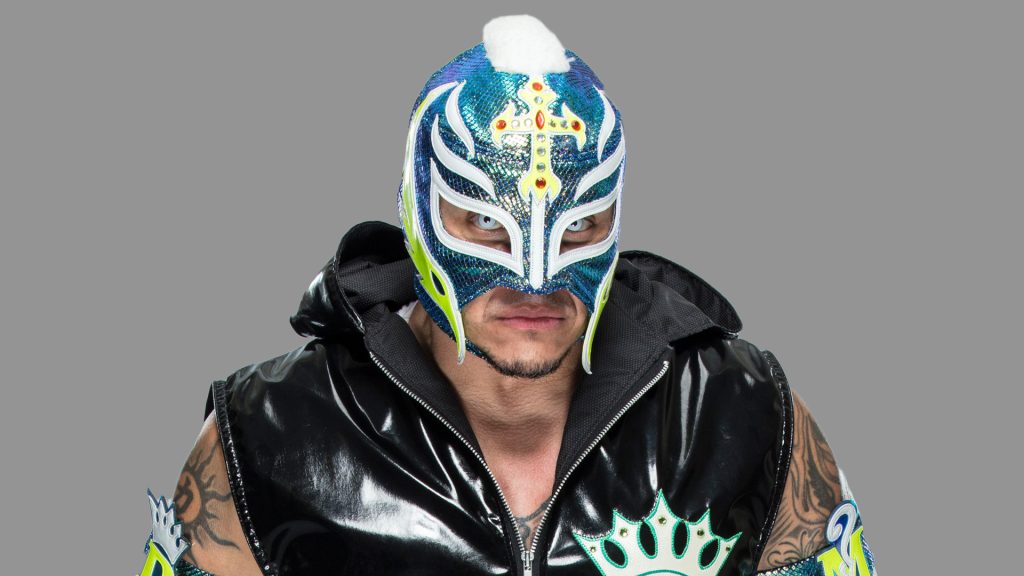 Dominik attended WWE events to watch Rey Mysterio's matches multiple times before becoming a pro wrestler. In the summer of 2005, he had his first plot as part of a storyline between his father and Eddie, in which the two competitors battled for custody of him. Guerrero claimed to be Dominik's biological father during the plot. At SummerSlam, Mysterio beat Guerrero in a ladder match for custody of Dominik.
Dominik began training to be a professional wrestler in 2018 with Jay Lethal and his father. Dominik went on SmackDown Live alongside his father, Rey Mysterio, on March 19, 2019, to announce that he will be challenging Samoa Joe for the WWE United States Championship at WrestleMania 35. From April until June, he debuted on Raw once more, this time during the Mysterio-Joe feud. He was engaged in his father's storylines and matches in the months that followed, notably interfering in Rey's WWE Championship encounter against Brock Lesnar at Survivor Series.
Rey Mysterio had a feud with Seth Rollins and Murphy in May 2020. Dominik's debut match occurred at SummerSlam when he was beaten in a Street Fight by Seth Rollins. Dominik won his first WWE match with his father at Payback, defeating Rollins and Murphy. Dominik's sister was also involved in the plot when she began to have affections for Murphy. The plot was, however, scrapped.
Teaming up with Rey Mysterio:
In October, Dominik Mysterio was selected for the SmackDown brand as part of the 2020 Draft. Both were there to compete in the tag team category and win titles. He also competed in the Royal Rumble match at Royal Rumble and the Survivor Series start during a battle royal, but he was eliminated. On the WrestleMania edition of SmackDown, he and his father Rey Mysterio attempted to capture the SmackDown tag team championships, but the rising star Dolph Ziggler and Robert Roode maintained the belts. They won the tag team championship at WrestleMania Backlash, which was Dominik's first championship in WWE and made him and Rey the first father-son tag team champions in WWE history.
The Mysterios lost the crowns to The Usos at Money in the Bank, ending their 63-day reign. SummerSlam was scheduled for a championship rematch, but the Mysterios were unable to reclaim their titles. Dominik joined up with his father and John Cena to defeat Roman Reigns and the Usos in a 6 man tag team match on the September 10th, 2021 episode of Smackdown from Madison Square Garden, in a dark contest.
Both Rey Mysterio and Dominik were selected to the Raw brand in the 2021 Draft. Rey Mysterio hinted at a separation between him and Dominik in the weeks after when he threw Dominik over the top rope.
Personal life of Rey Mysterio: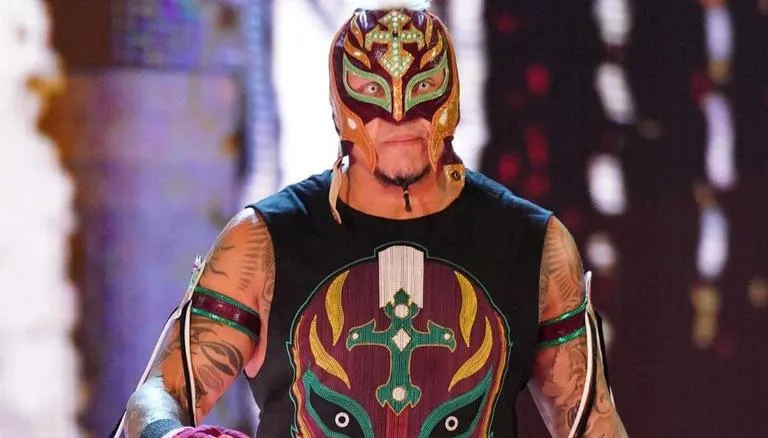 In the personal life of Rey Mysterio, his wife Angie Gutierrez is the best-known thing that has ever happened to him as he says. Rey Mysterio has always been grateful to her for giving him such loving children as Dominik and Aaliyah Gutierrez.
Rey Mysterio has always said that Óscar Gutiérrez is totally different from Rey Mysterio as he portrays on the screen. Rey Mysterio always had problems with Eddie on-screen but off-screen Óscar Gutiérrez has a tattoo of Eddie on his body. Rey Mysterio and Angie both have always admired Rey Misterio sr who introduced Rey Mysterio jr to the world of wrestling.
Get more WWE related articles on Sportslibro.com