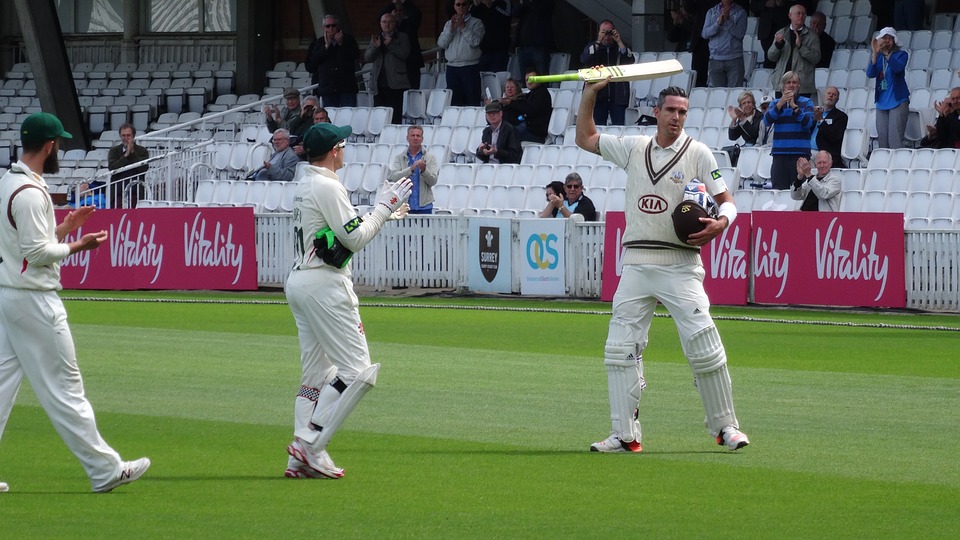 England's ex-cricketer Kevin Pietersen has disclosed the secret of winning 2010 twenty20 world cup as he said that practicing range-hitting helped his team to perform better and clearing boundaries with ease. According Kevin, English team practiced range-hitting during the nets and it helped national team to win first ever world cup.
In a conversation with fellow cricketers to Betway, right-handed batsman highlighted the importance of seeing ball in batsman's area and radar while going for big shot.
"In the 2010 world cup, which we won in the Caribbean, that was the first time that we really went out and practised range-hitting. If there's a ball in the area that I've been really clouting, she goes,"KP said.
England won ICC World T20 championship defeating Australia in the final played at Bridgetown. Paul Collingwood led English team towards the glory. Pietersen played match defining innings in the final as he smashed 47 runs in 31 balls before getting dismissed.
The conversation on IPL betting site Betway was about secrets of hitting sixes in twenty20 cricket. Cricketer cum commentator Kevin had high praise for Indian middle order batsman and all-rounder Hardik Pandya who is known for hitting big sixes.
There are several players in the world who can smash the ball and hit huge sixes. The list includes muscular and powerful batsmen like Chris Gayle and Kieron Pollard. Hardik doesn't have muscular body like Pollard or Gayle have but he has got the ability to time the ball very and spark it out of the ground. He's tremendous timing that allows him to hit 6s at regular time intervals.
"You only have to have a look at a guy like Hardik Pandya from India. He is fairly muscly, but he's not a Kieron Pollard or Chris Gayle. Hitting sixes regularly – it's timing-based," Pietersen added on IPL satta online.
KP used to have different sizes of bats when he used to play international cricket. When he started playing for England, bat size was not much bigger than it was towards the middle and ending of his career. Batting stance also plays crucial role in hitting sixes along with the bat size.
When you have got high backlift, you can generate more power and hit the ball easily.
"I've got a whole collection of my bats. When I started my bats were this big and when I finished my bats were that big. Your bat has to be something that when you look down and think, 'I'm going to take this bowler on', you stand a good chance," he concluded.
England recently played 5 T20Is against India and lost the series 3-2 despite taking 2-1 leading after three games. So, it will be a good exposure for English team to prepare for upcoming ICC T20 World Cup 2021 in India.
Content taken from Betway's blog page.