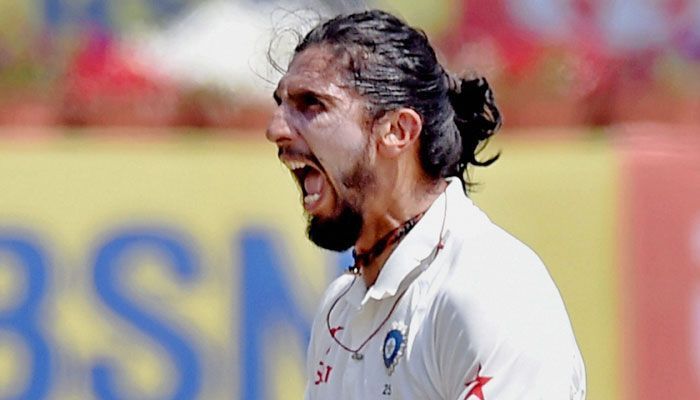 The Indian team will be extremely boosted with the news of the return of their ace fast bowler in the likes of Ishant Sharma ahead of the tour to Australia.
Cricket news: Ishant will be very crucial for the team in the series against Australia
Ishant had received an injury to his ankle during the fifth and final Test during the England series and had to leave the field during the second innings. He did not take part in the Test series against the Windies which the hosts won comfortably by 2-0.
The pacer will be extremely crucial for India during the four Tests in Australia because of the conditions in Australia. The first Test is scheduled to begin from 6 December. He has been become very effective for the Indian team and has been leading the attack exceptionally well.
The official news of his return was shared by BCCI on their official Twitter handle where he was seen sweating it hard on the field. He might be playing some Ranji matches to become match fit and to completely recover from the injury.
Ishant had been very India's most effective bowler in the England series as he, time and again, troubled England's most experienced batsman Alastair Cook, who eventually retired after the series.
His ability to take the ball away from the left-handers have earned him much praise and he ended the series with 18 wickets from five matches and became the second highest wicket-taker of the series.
In Australia the ball bounces a lot more and with Ishant's height, India might profit more from it. Moreover Australia is currently struggling with the batting as there are a lot of inexperienced players in the squad.
With the absence of experienced players like David Warner and Steve Smith, it will be India's best chance to win a Test series in Australia and for that to happen, Ishant needs to be in the top form of his life.