When the Indian Premier League kicks off in India, the whole cricket world comes to a halt. Nothing has changed this year, and it will become more important as the tournament progresses. We have selected the current greatest fielders in the IPL who have proven their skill with outstanding fielding efforts.
Despite the largest sixes in cricket and toe-crushing yorkers throughout the game, the top T20 teams are distinguished by their fielding ability. There have been several players in the IPL who have shown their wizardry on the field, making significant contributions with a diving save at the point and juggling saves along the boundary line.
10) Virat Kohli: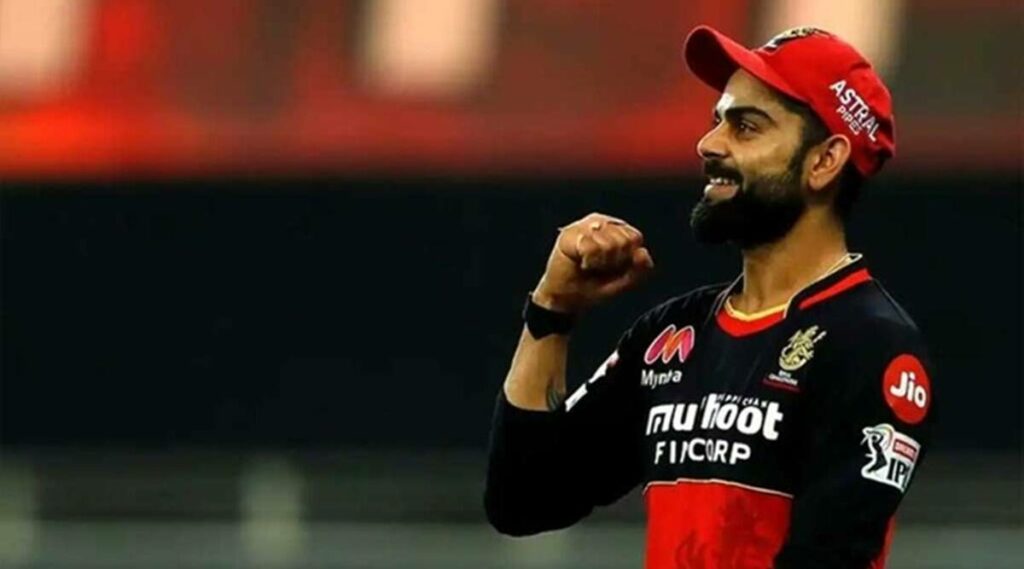 He is an outspoken and combative cricketer who speaks his views on the field. Furthermore, he is regarded as one of the best batters of all time.
King of Indian premier league:
Kohli has been the captain of the Royal Challengers Bangalore team from 2013 to 2021. Because of his great fielding abilities, Kohli is regarded as one of the best fielders in IPL history.
In 199 IPL Royal Challengers Bangalore matches, Virat Kohli has 79 catches to his name in his ipl career.
Kohli, one of the highest-paid sportsmen in the world this year, sets a great example for his colleagues by being highly competitive in the field, diving to prevent important runs, and taking screamers.
Kohli, on the other hand, will want to improve his fielding skills over time and will not be satisfied with his existing standards.
9) Steve Smith: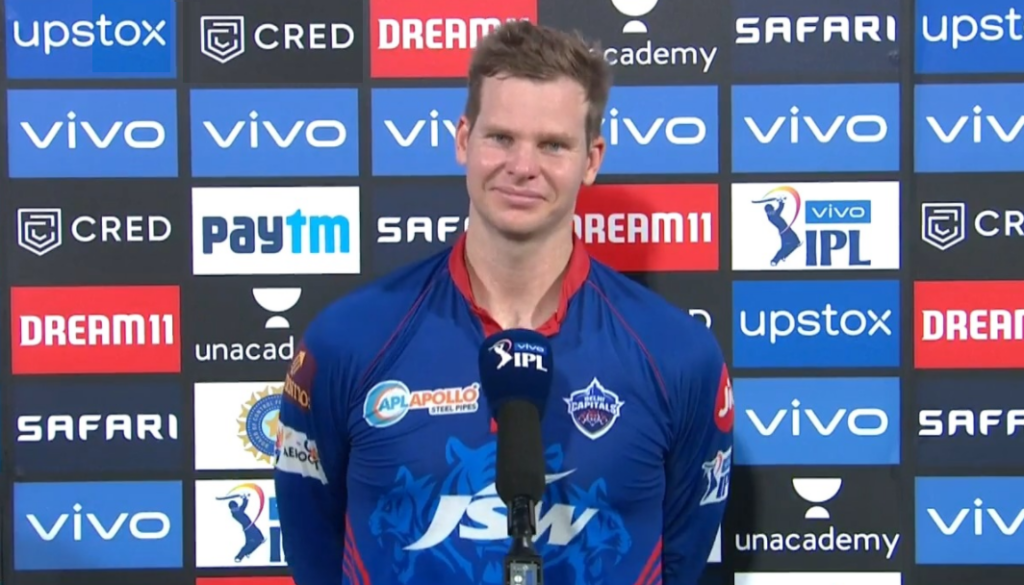 Steve Smith, one of the world's most dangerous batters, was purchased by Delhi Capitals for INR 2.20 crore from Rajasthan Royals in the IPL 2021 player auction.
Treat for Delhi capitals matches:
Despite only appearing in 95 IPL games, the right-hander has amassed over 2300 runs, including a century and 11 fifties.
Steve Smith had 51 catches during his 101-match IPL career. It's been a pleasure to watch him play and contribute to some important hits for Delhi Capitals matches.
However, it was difficult for cricket fans to see a player like Smith get unsold at the 2022 IPL Mega Auction.
8) Ben Stokes: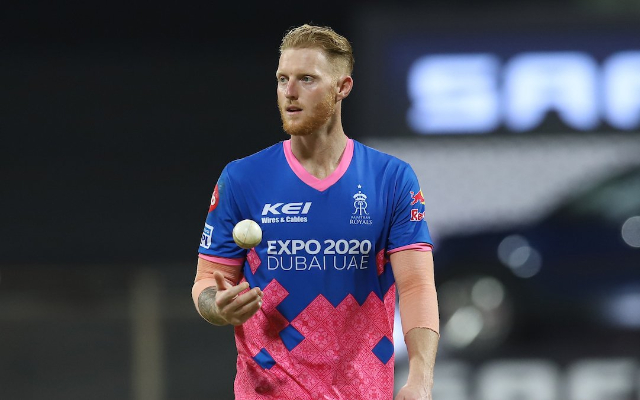 England cricketer Ben Stokes, who was born in New Zealand, is one of the game's top all-rounders today.
Several cricket experts now consider him to be one of the finest all-rounders in history. Stokes has been instrumental in England's recent victories.
IPL Career:
He was a highly aggressive player who played for the previous team in the 2017 IPL and scored an undefeated 103 on his debut.
Stokes scored 285 runs in 8 IPL 2020 games, including an explosive century against Mumbai Indians.
Stokes is one of the best fielders in IPL history to watch this year due to his outstanding fielding talents. He has 21 catches in 43 attempts in the IPL.
7) Glenn Maxwell: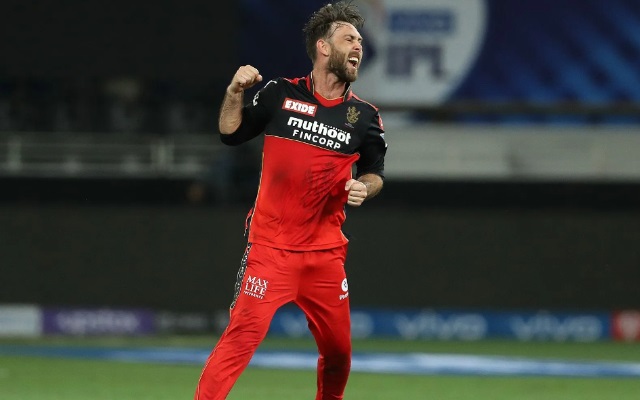 Maxi joins Virat Kohli and Faf Du Plessis in the Royal Challengers Bangalore batting lineup. Glenn Maxwell's unreliability has most likely resulted in him switching clubs. Many consider him to be one of the best finishers in cricket.
Dominating the Field:
Maxwell has become a franchise favorite as a result of his ferocious strokeplay. Despite a disastrous IPL in IPL 2020, Maxwell dominated the 2021 IPL Auction, as crazy bids came in for him. Maxwell came into Royal challengers Bangalore with a big price tag and proved himself by leading the fielding department.
Maxi started the 2022 IPL season with a direct hit to run out the batsman at the nonstriker's end. This proves him as one of the top fielders in ipl history.
6) Hardik Pandya:
Hardik Pandya's great self-belief distinguishes him from other young cricketers. Instead of allowing pressure to impact his performance, the excellent all-rounder enjoys it.
Popularity and Stats:
He is currently one of the most popular cricketers in the world due to his flamboyant demeanor.
Hardik Pandya, an all-rounder, meets his team's standards for power, bowling speed, and great fielding.
Following a good IPL season in 2015, he got called up to the Indian ODI and T20 national teams. In his maiden IPL encounter against RCB, he smashed a six off the second ball he faced.
He has 50 IPL catches to his name and has played in 87 games which makes him one of the top fielders in ipl history.
5) Kieron Pollard:
Kieron Pollard is crucial to Mumbai Indians matches, and the team's management and owners value his versatility.
The Great All-Rounder:
Aside from his ability to hit the ball hard, he is also a great fielder who can catch anything. Aside from that, he is one of the tallest bowlers in cricket history.
Even if his bowling has slowed, he is still an important component of the squad since he is familiar with the format and has been with the team for many years.
When their spirits drop, he will be required to re-energize them and bring them back on track. His fielding efforts for Mumbai Indians matches is still appreciated by the team.
4) Suresh Raina: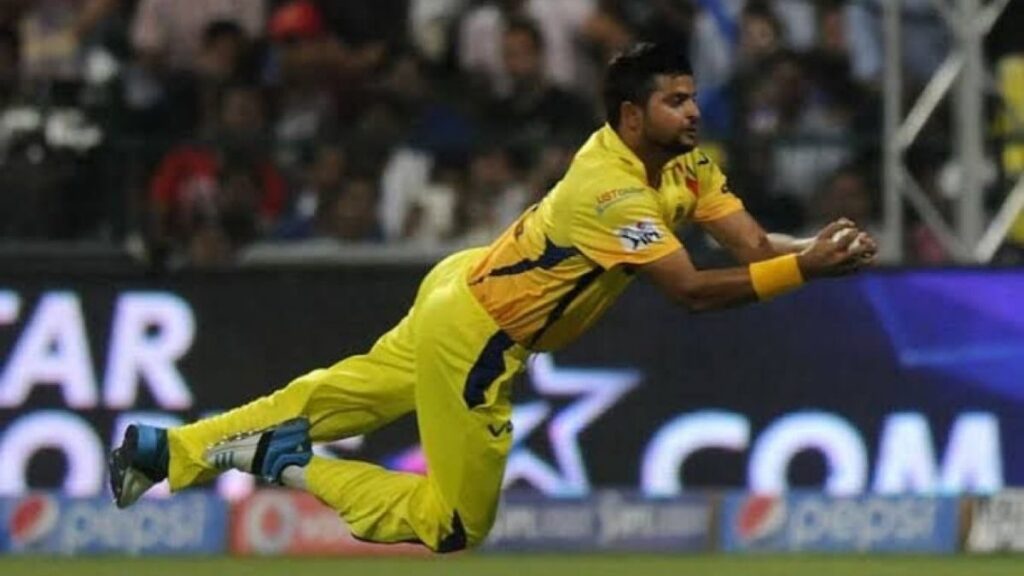 Suresh Raina is another player who has been retained to deal in the IPL Auction 2018, a visual treat for everybody in the game's shortest format, the IPL.
King for Chennai super kings:
His capacity to execute effectively under duress is exceptional. He is a reliable ball striker. Raina has perfected the skill of winning games from the top of the order.
Off-break bowler on the side, left-handed batter When a problem emerges, Carlton is also an important player.
Furthermore, many consider him to be one of the best left-handed batsmen of all time. Raina is a livewire on the field, having fast reflexes to go along with his bat and ball skills.
Raina has the record of the most catches by any player in the IPL history which is 104.
3) Trent Boult: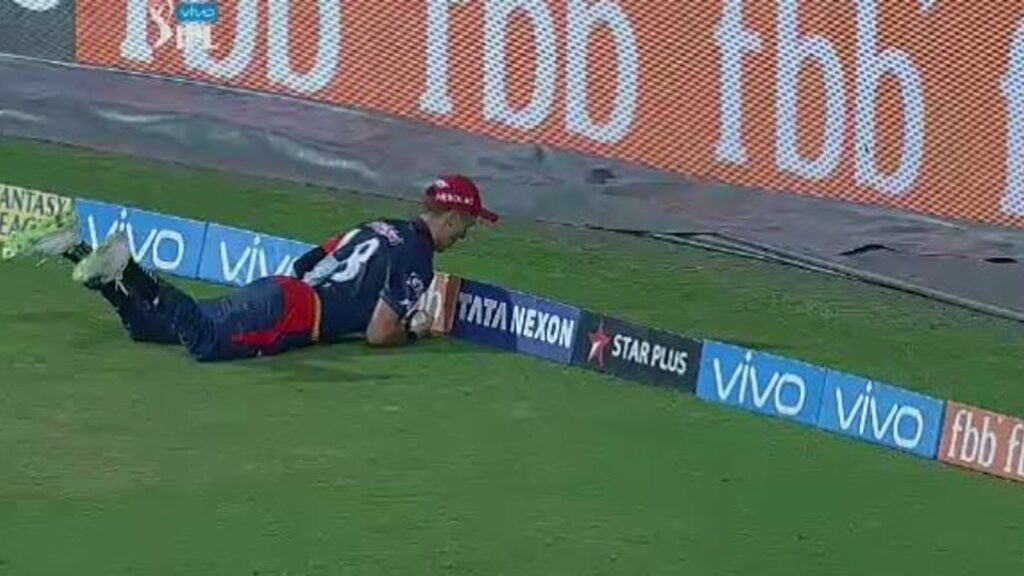 As a veteran international cricketer, the left-arm bowler was an exciting addition to the squad in the 2020 season.
He brings a plethora of experience to the table. Trent Boult was outstanding in the 13th edition, sharing the new ball with another of today's quickest bowlers, Jasprit Bumrah.
Furthermore, Boult is a superb fielder who has made some amazing catches. He continues to astound the cricketing community as a superb fielder in all formats.
2) Ab De Villiers: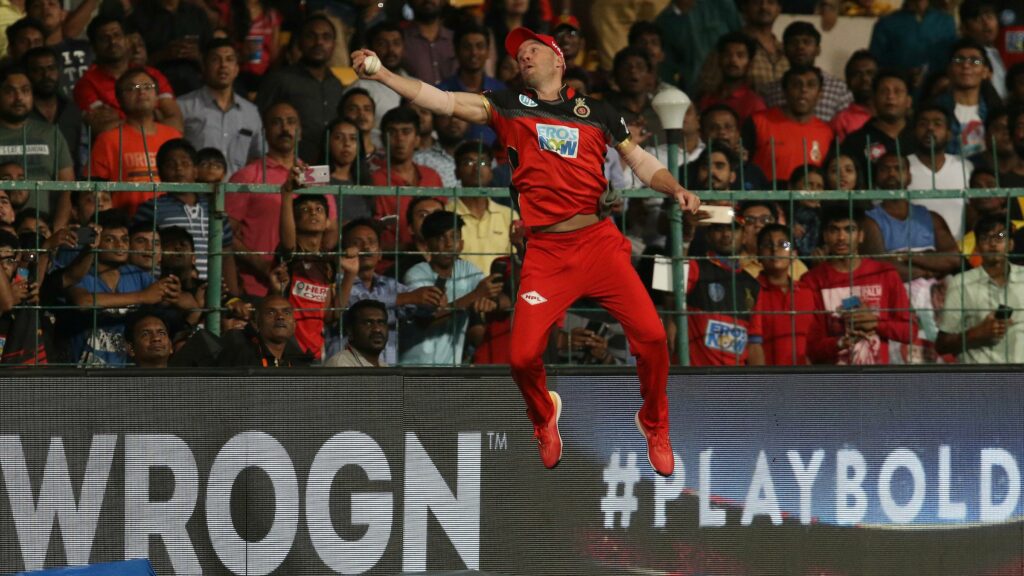 This all-around batter, also known as AB de Villiers, is a hard-hitter, a competent wicketkeeper, and an acrobat-level fielder.
The best in Cricket History:
When AB is on his game, he is capable of winning a match by himself. He can move from traditional batting to more inventive strokes, which distinguishes him from other South African batters.
Most ardent cricket fans regarded him as one of the best cricketers of all time. De Villiers has had several memorable innings for the Royal Challengers Bangalore, even earning the accolade for the most powerful inning against Dale Steyn in the 2012 IPL.
Ab De has taken about 85 catches for the Royal challengers Bangalore which includes the iconic one-handed catch at the boundary ropes.
1) Ravindra Jadeja: Best fielders in ipl
Ravindra Jadeja, widely regarded as one of the finest fielders in cricket and IPL history, is in a league of his own.
Best in IPL history and Chennai super kings:
Chennai Super Kings third retained player and the first retained player ahead of the IPL 2018 and 2022 Player Auction was Ravindra Jadeja.
MS Dhoni has depended on Jadeja's left-arm skill to break up partnerships during games on several times.
Dhoni has the option of playing one extra batsman as a result of his presence. Jadeja has been regarded as an enigma since his debut in international cricket.
He was a member of India's World Cup-winning U-19 cricket squad in Malaysia in 2008.
Ravindra Jadeja is undoubtedly the best fielder in IPL history.
Get more cricket-related news on Sportslibro.com